UK Exclusive: Pack Sofa by Edra Now on Display
Chaplins deal in the extraordinary, the designs that take your breath away and the ones that project a new way of living. When we first encountered Edra in 1999, we knew we'd discovered something that had been missing in the industry for a long time. Not only were these furnishings works of art, but they were also invested in comfort, setting a new standard for what it meant to live with high design. We immediately became partners, launching the Flap Sofa in 1999 in smooth baby pink leather. It was one of those designs that make you feel wondrous about the future, and we wondered how we would top it. Now we know.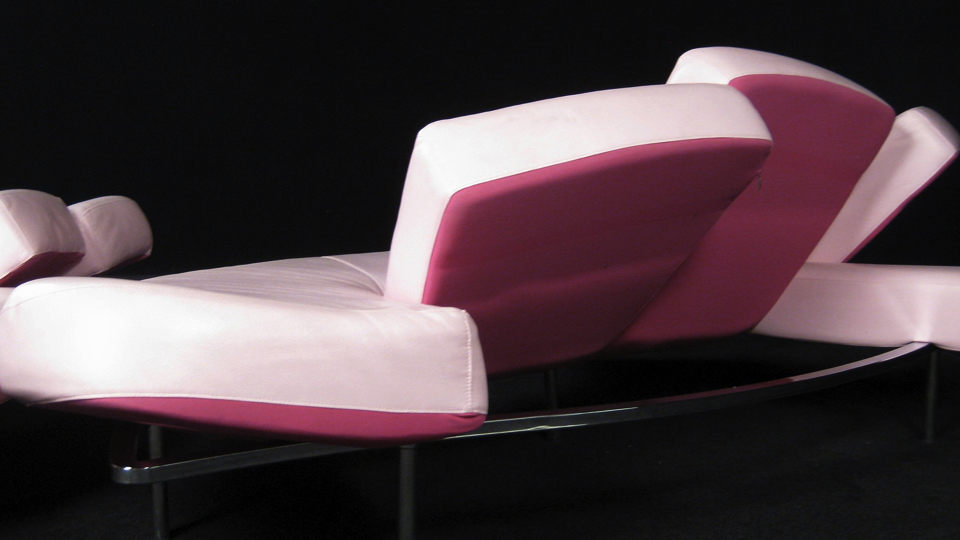 Edra's Pack is a sofa that became a landscape. Designed by Francesco Binfarè, it takes traditional ideas of lounging and turns them on their head. For one, there's no right way to sit on Pack. The backrest has been replaced with a giant polar bear, languishing across two cushions that look like floating icebergs. Covered in ecological fur and ballasted with a non-slip leather button, you can roll, snuggle or curl up against it as desired.
"We first saw Pack at Salone del Milano in 2017. When you're walking through what is essentially a fairground of the best design in the world, it takes something exceptional to make you stop. Pack was that something. Throngs of people were gathered around it, each waiting their turn to snuggle the great bear. It was a magical moment, and we knew we had to bring it home with us." – Simon Chaplin
There is, of course, a concept behind the madness. Pack is both an island of tranquillity and a call to action. Changing landscapes, in the Arctic as well as a tech-driven society, are its targets. Binfarè takes these two overlooked issues and transforms them into an irresistible work of art.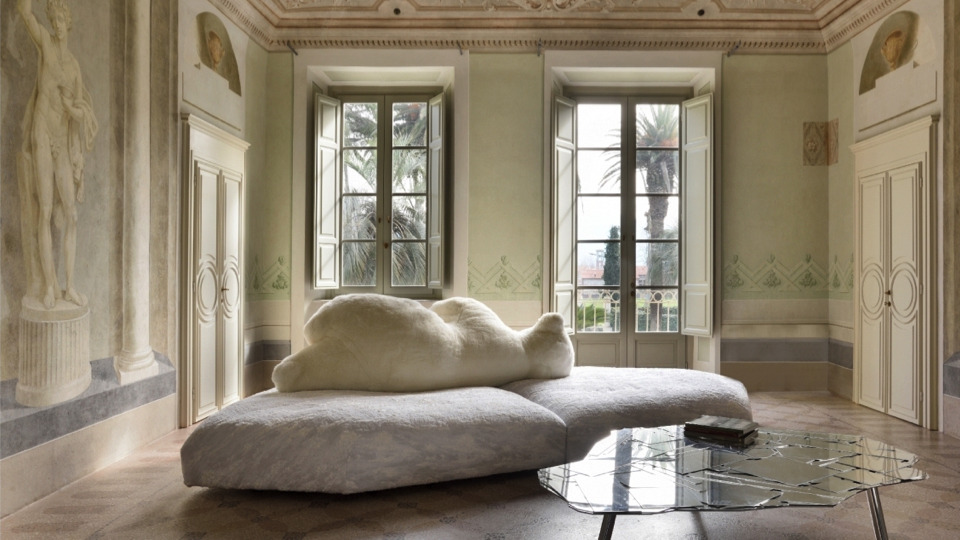 First, there's the sheer scale of the endeavour. Measuring three metres and seventy centimetres from end to end, its cocooning shape really captures the infinite sense of these extreme frozen landscapes. The bear is also to scale, akin to the height of a Canadian grizzly standing upright. The generous proportions establish a childlike sense of awe, opening up news ways to relax and socialise.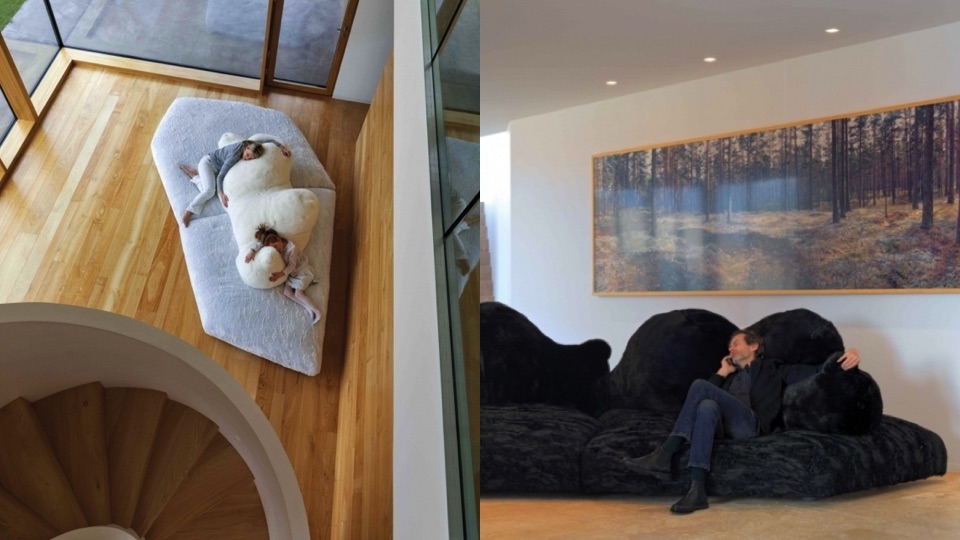 There's also an important contradiction. The Arctic landscape Binfarè creates is one of eternal lounging and softness, a far cry from the reality of this raw wilderness. However, hints of the Arctic's plight are there. The large GellyFoam™ cushions that form the sofa's base are split in the middle and bridged by the bear's fluffy form. A romantic reading would suggest that the bear is what keeps this environment together, just as a family taking time to reconnect is the heart of a home.
The only demand it makes is space to work its magic — think open plan lounges or art galleries looking to draw in curious visitors. No further ornamentation is required, just a clear panoramic view with which to admire its impressive form.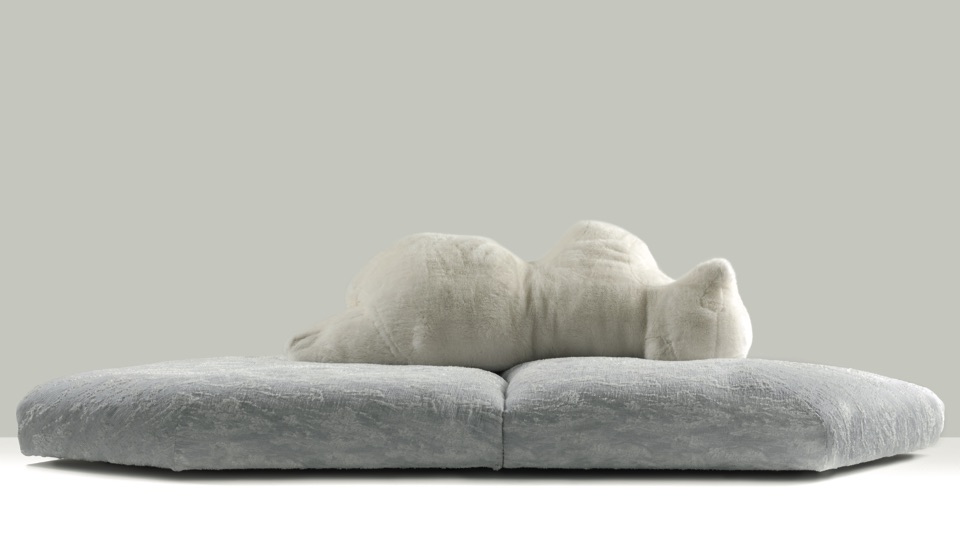 At Chaplins, we live to discover unique designs that help our clients create atmosphere in their homes. And while we have seen many attempts to reinvent the way we relax, none does so quite as thoroughly as the Pack Sofa.
We're therefore delighted to be the only showroom in the UK with it on display. If you fancy a closer look or simply want to spend an afternoon snuggling an oversized polar bear, head on over to our 25,000 sq ft. lifestyle showroom in Hatch End, where you'll find a world of design on your doorstep.
DISCOVER EDRA ONLINE AND IN-STORE AT CHAPLINS