Warm Up Your Home With Modern Wood Furniture This Winter
The homes we create say a lot about us. 10 years ago, we wanted everything to be streamlined, opting for brushed metal and curvy chrome wherever possible. Today, in more turbulent times, we look to greenery and organic materials for a calm reminder of the order of things. It's no surprise then that our desire to bring the outdoors back in has lead us back to the warmth and peacefulness of wood. With its rich and various tones, modern wood furniture takes us back to our roots.
Back To Your Roots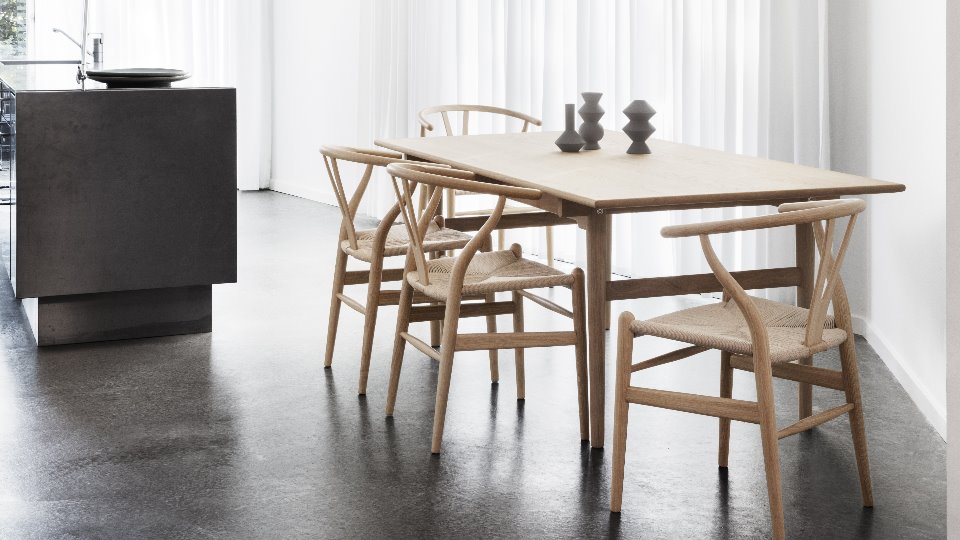 Much of our fascination with wood furniture lies in its ability to reflect the diverse personalities of the nations in which it is loved. For the Scandinavians, dense forests and icy landscapes translate into a folksy appreciation for washed, bleached woods — think pale ash, white oak and bright beech. Revered by designers for its light and fresh aesthetic, Scandinavian design encourages home owners to find solace and simplicity in their home.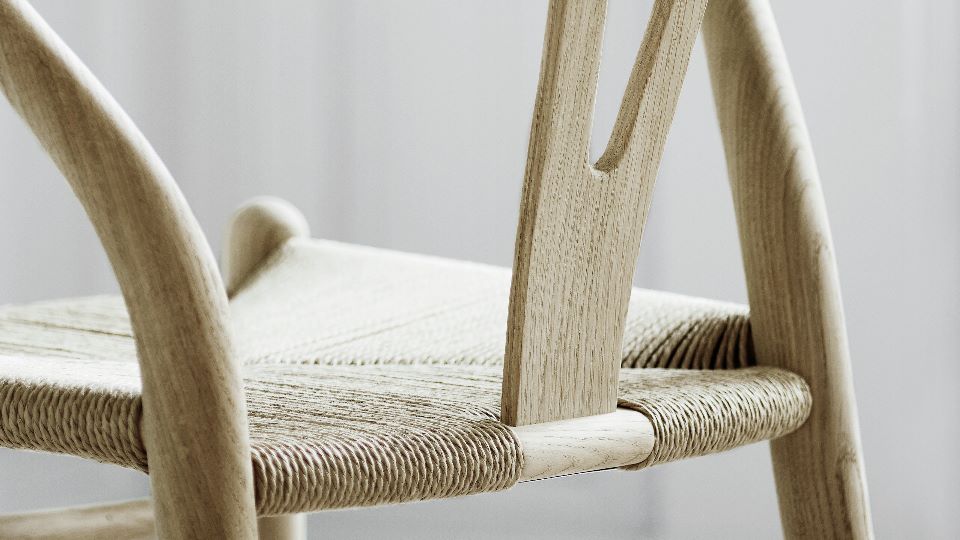 Carl Hansen & Son's CH24 Wishbone Chair is widely regarded as the quintessential example of this design ethos. Created by Hans Wagner in the 1940s, the CH24 Wishbone Chair revealed his innate understanding of the tactile and aesthetic potential of wood. The combination of the curved bentwood chair and hand-woven paper cord seat is a physical manifestation of the Scandinavian appreciation for natural beauty and expert craftsmanship. Within just three weeks, the collection would expand to include the CH20 Elbow Chair and CH23 Dining Chair, setting a new global standard for contemporary designer chairs.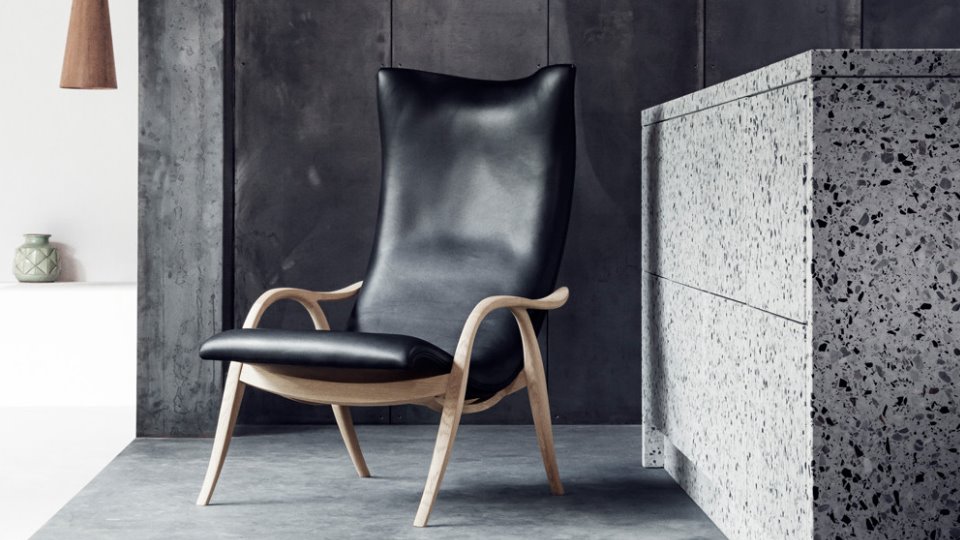 Although pale woods can now be found in homes all over the world, they are commonly observed in bright, neutral interiors as the perfect complement to marble side tables and plush leather armchairs. This preoccupation with lightness is particularly distinct in Scandinavian design, perhaps recalling the "midnight sun", a time during the Scandinavian summer where, in some regions, the sun does not set for 60 days.
Of course, no discussion could be complete without mentioning the original masters of plywood furniture, Charles and Ray Eames. Their daring belief that a chair could be both solid and comfortable without padding brought forth the masterful LCW Eames Plywood Lounge Chair and Sori Yanagi's Butterfly Stool. Free-flowing and striking, these contemporary chairs marked the start of a design revolution, in which plywood could be moulded and manipulated into art.
PALE WOOD HIGHLIGHTS
The Wonders of Walnut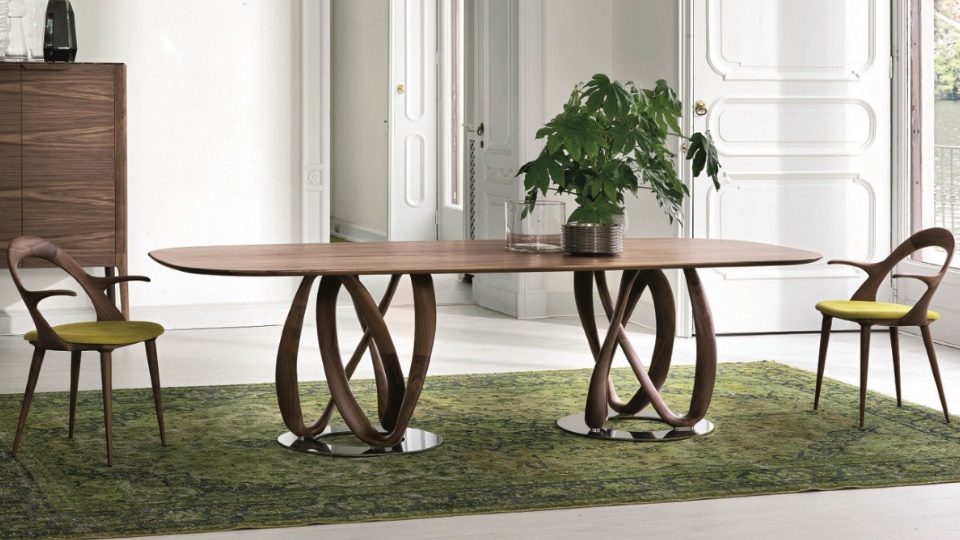 If Scandi design is characterised by light and air, then Italian furniture is fire and earth. Paler woods give way to rich Canaletto walnuts and smoked oaks, denoting an ancient sense of refinement that is much warmer than its Scandinavian counterpart. Its irregular grain and deep colouring lends itself to use as a decorative wood, and, when it comes to walnut, there is only one Italian Godfather. Their headquarters can be found deep in Italy's design district, halfway between Milan and Como, where an unusual kind of alchemy takes place.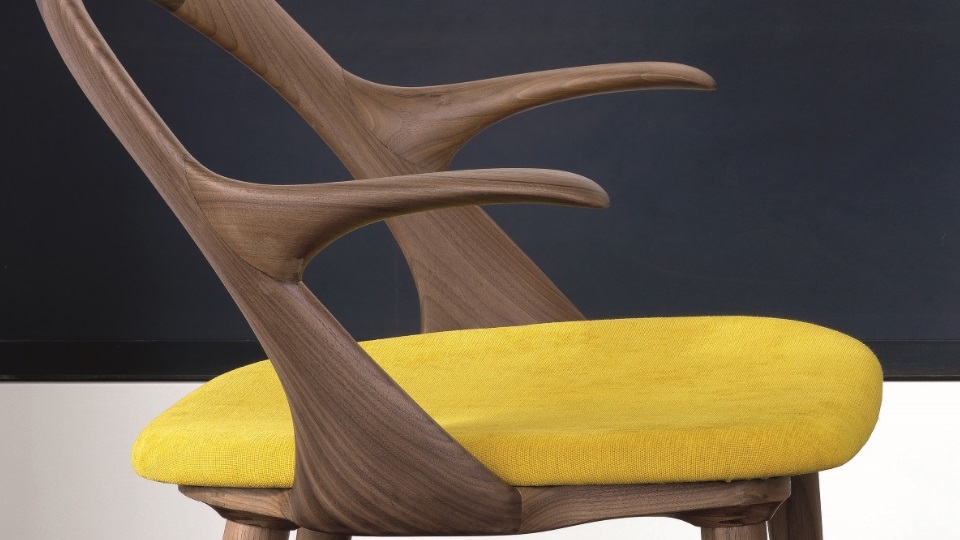 At Porada, there are no conveyor belts or machines to sand, finish or lacquer the modern chairs and stylish dining tables. Each piece of furniture is painstakingly finished by hand, under the finesse of local experts. The furniture looks timelessly elegant because it has been crafted by men and women who have been making art from wood for generations. No design duo showcases the natural beauty of Caneletto walnut in quite the same way as the Infinity Dining Table and Ester Dining Chair. All smooth grains and carefully carved bentwood, their elegant forms have inspired an array of Italian furniture designers to experiment with walnut.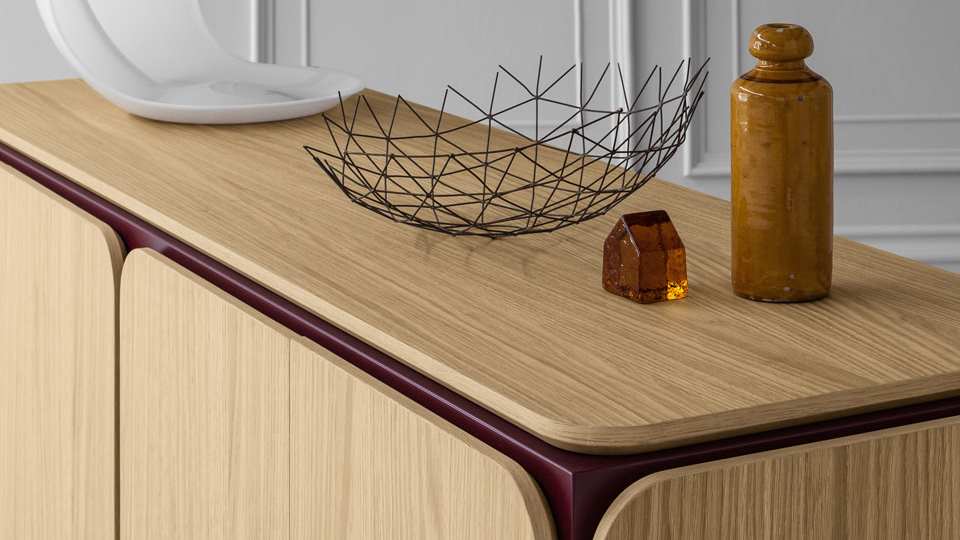 The undeniable richness of warm woods are particularly comforting during the cooler winter months. Whether used as an accent detail as per the Janeiro Wall Mirror or the Dalida Bookcase, this sensual essence infuses life back into modern interiors.
Mixing Materials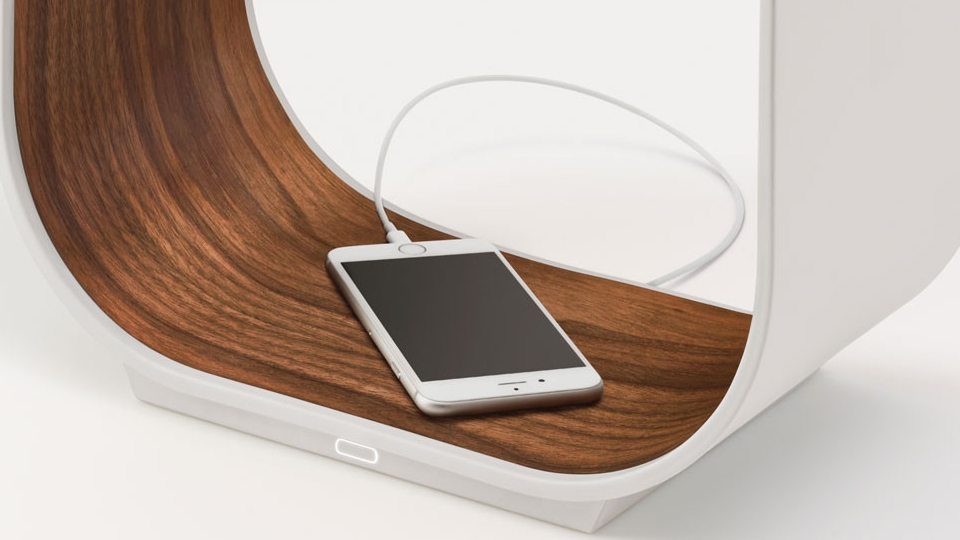 Despite its traditional appearance, wood still has a place alongside innovative tech. Its trustworthy and comforting appearance adds a necessary warmth and gravitas to minimalist designs, preventing them from becoming too cold or clinical. Pablo Lighting's Contour Table Lamp is customised with a  white oak or walnut interior, which helps to create a warm ambient glow when the LED bulbs are switched on.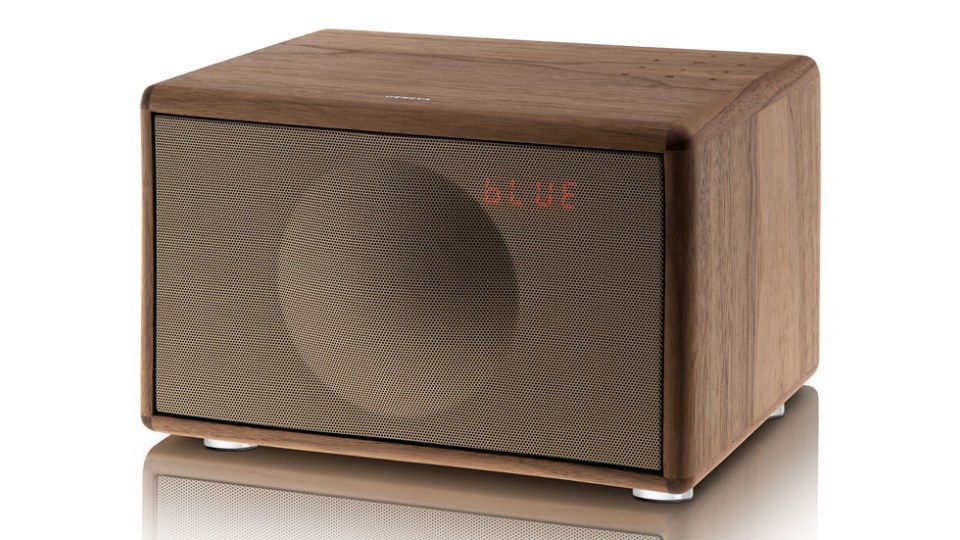 Wood's ability to adapt to almost every design style makes it a natural element in much of today's contemporary furniture. The fusion of rustic essences and modern finishes has carved out a new aesthetic in interior design, the much lauded "modern rustic". Cattelan Italia have been at the forefront of this trend, trusting in the softening influence of wood to complement  the industrial looking legs of their luxury dining tables. From the Gordon Dining Table through to the Skorpio, the juxtaposition of wood with titanium evokes a dramatic design story in which the modern and contemporary can exist in harmony, side by side.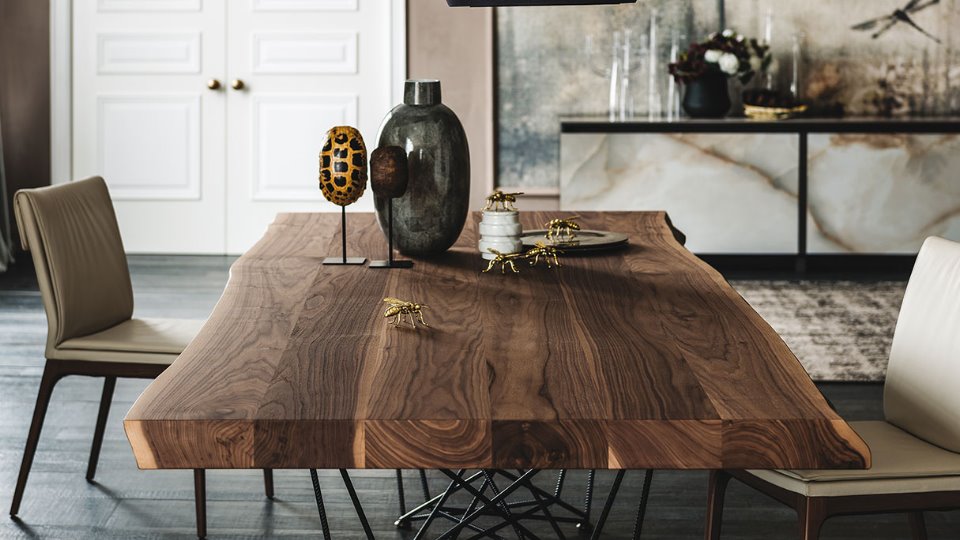 With the Chaplins Autumn Promotion now on, it's a great moment to invite some stylish wood furniture into your home. For those who aren't sure where to start, our handy home design service is here for your all your style needs.