10 Modern Sofas for Small Spaces
They say that good things come in small packages and stylish modern sofas are no exception. With more and more designers preparing for a future of compact living, we're thrilled to offer a wide range of small luxury sofas and settees that meet the need for compact but elegant furniture. So whether you're the proud owner of a pocket-sized loft, or need something that will squeeze inside an elevator, our selection of small contemporary sofas have got you covered.
 Togo Small Sofa by Ligne Roset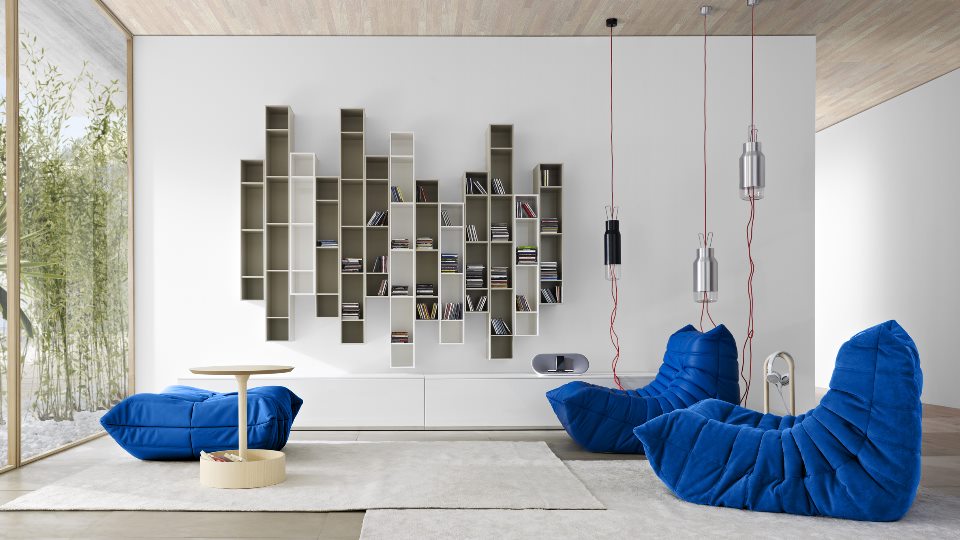 It's only right that we kick things off with a comfy classic, and the carefree form of the Togo Small Sofa has inspired many a siesta over the years. Available in a gorgeous array of colours and configurations, Togo's inherent flexibility makes it the ideal companion for laid back, compact living.
Lune Sofa by Fritz Hansen
Brand new for 2017 is the Lune Sofa by Fritz Hansen. Born from the playful imagination of Jaime Hayon, Lune provides a well rounded finish to the modern lounge. Wonderfully comfortable, this contemporary two-seater sofa is the perfect way to incorporate Scandinavian styling into your home.
Love High Back Sofa by Moooi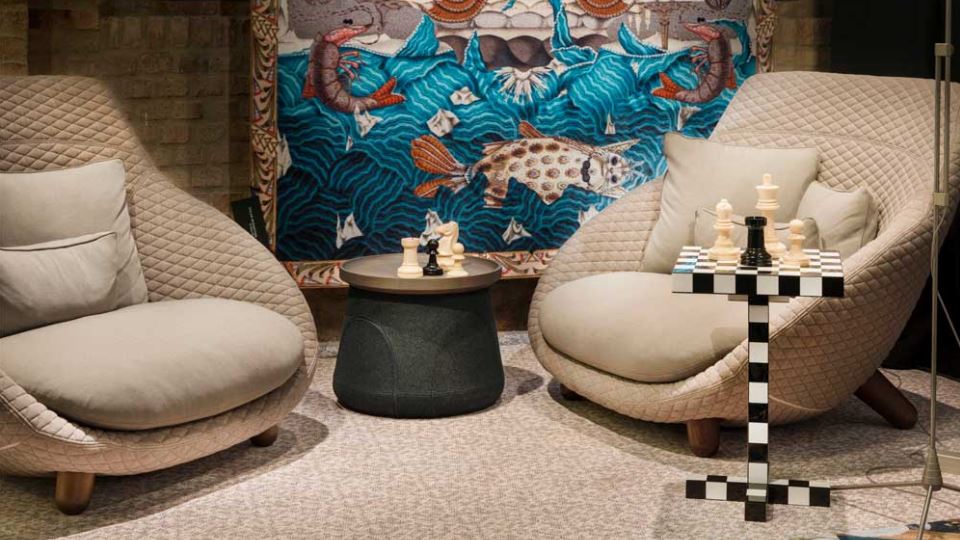 Fall head over heels for cosy comfort with the Love High Back Sofa. Marcel Wanders' stylish small sofa is available in an array of plush finishes, and demonstrates the contemporary loveseat at its finest for exciting Dutch brand, Moooi.
LC2 Sofa by Cassina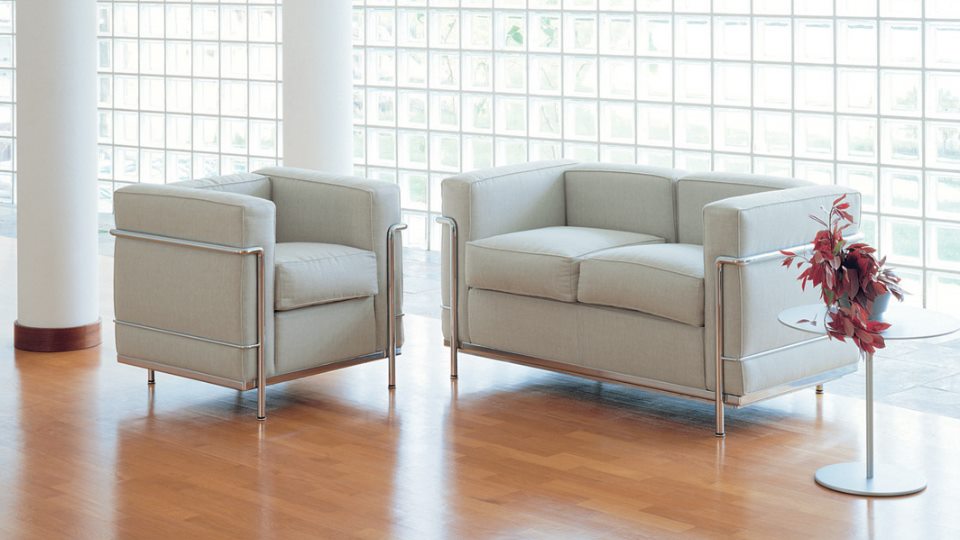 An icon of modern design, the LC2 Sofa by Cassina has remained the archetypal example of a modern sofa since it's momentous inception in 1928. Designed by Le Corbusier, Pierre Jeanneret and Charlotte Perriand, this luxurious sofa is revered for it's perfect, compact form and the avant-garde appearance that continues to impress almost 100 years later.
Ro Sofa by Fritz Hansen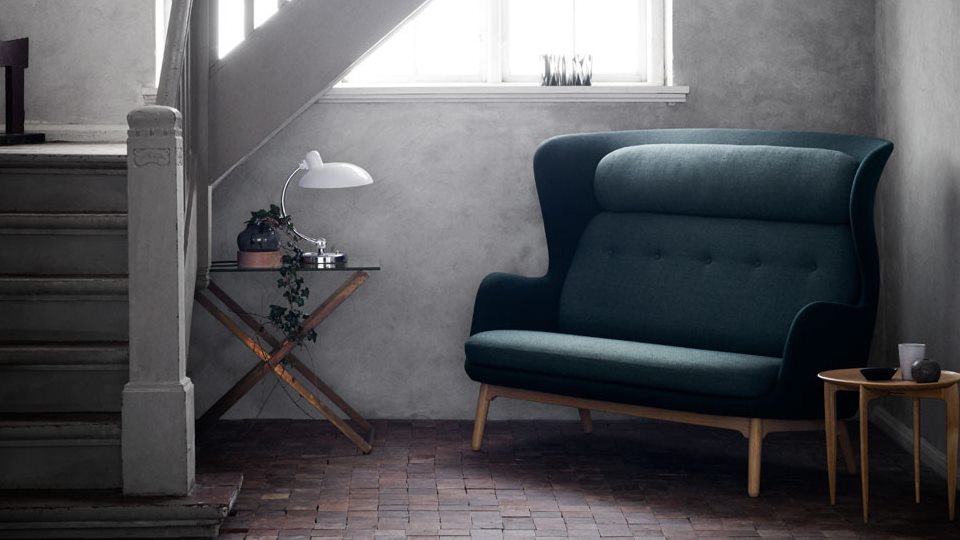 After the overwhelming success of the Ro Easy Lounge Chair, comes the sophisticated Ro Sofa. The high back of this contemporary sofa forms a gentle cocoon that facilitates a private yet intimate moment for two. Ro's perfect proportions operate effectively as a space divider in a small open plan apartment and can be squeezed into any nook of the house that requires a moment of relaxation.
Showtime Sofa by BD Barcelona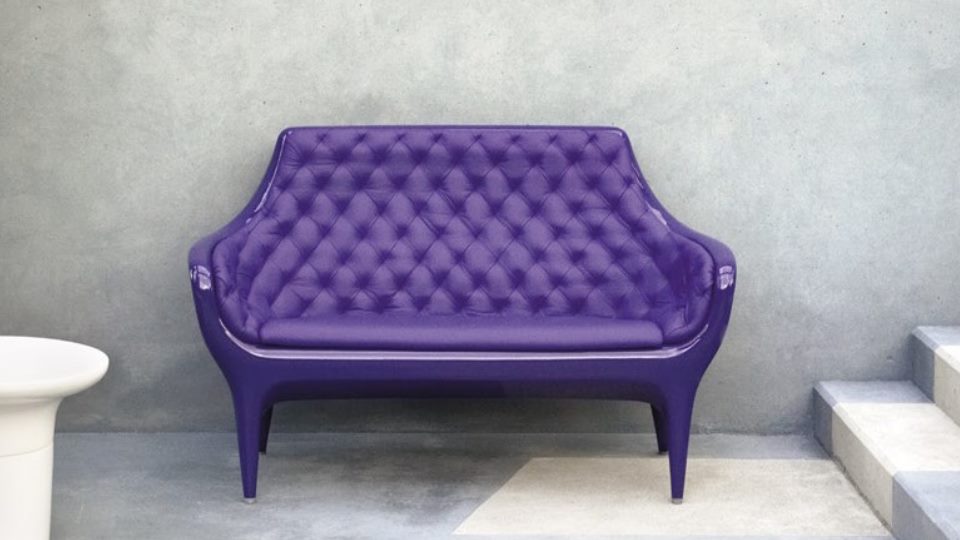 One of the many jewels from BD Barcelona's Showtime collection, this compact mini sofa combines a plastic hugging shell with leather upholstery to create a sleek seating arrangement for two. Whether you opt for white, burgundy or regal purple, the Showtime Sofa takes centre stage in any contemporary living room.
Allison Sofa by Porada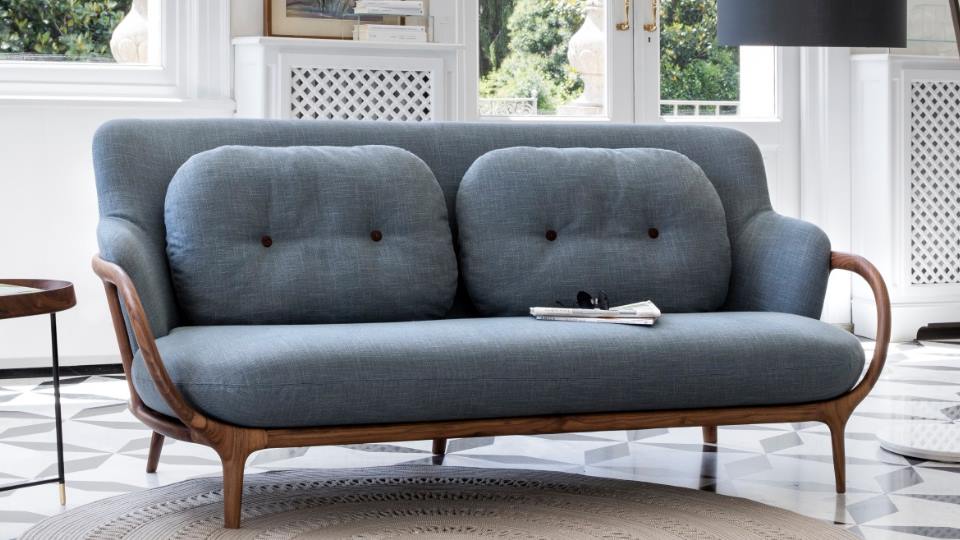 The Allison Sofa oozes 20th century chic while displaying Porada's love affair with excellent wood craftsmanship. An inviting option for classic yet cosy interiors, the Allison Sofa is best paired with the Fritz Side Table.
 Womb Settee by Knoll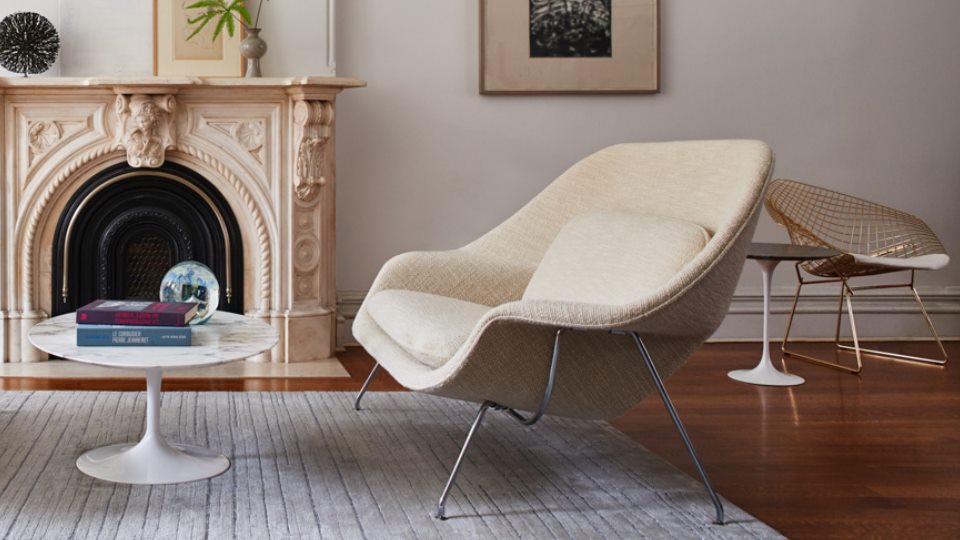 The Womb Sofa constituted nothing short of a seating revolution. Designed by Eero Saarinen for Florence Knoll, the Womb series was created to accommodate and embrace the body no matter which position was adopted. A shining light of mid-century modern furniture, the Womb Sofa coalesces the past, present and future of modern design into one timeless sofa —a refuge against the commotion of modern life.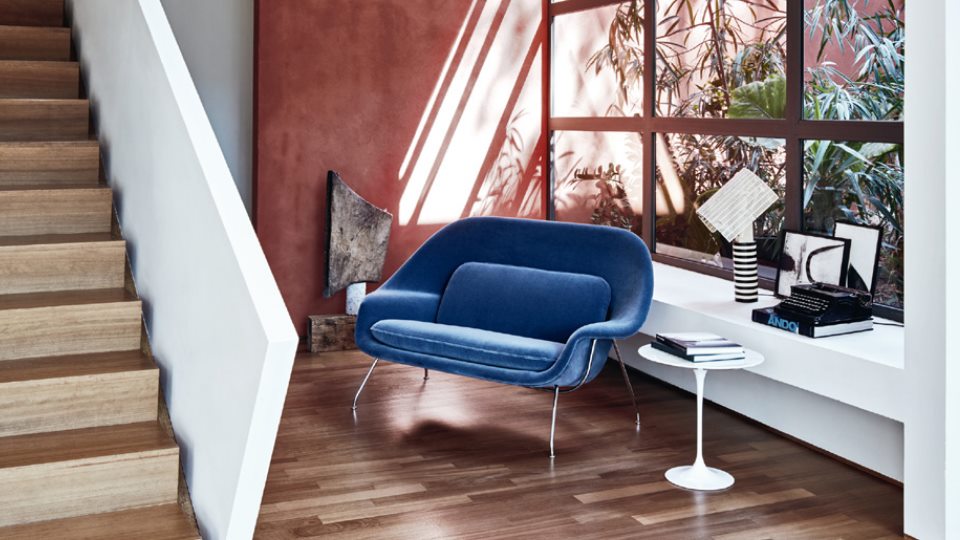 Febo Sofa by Maxalto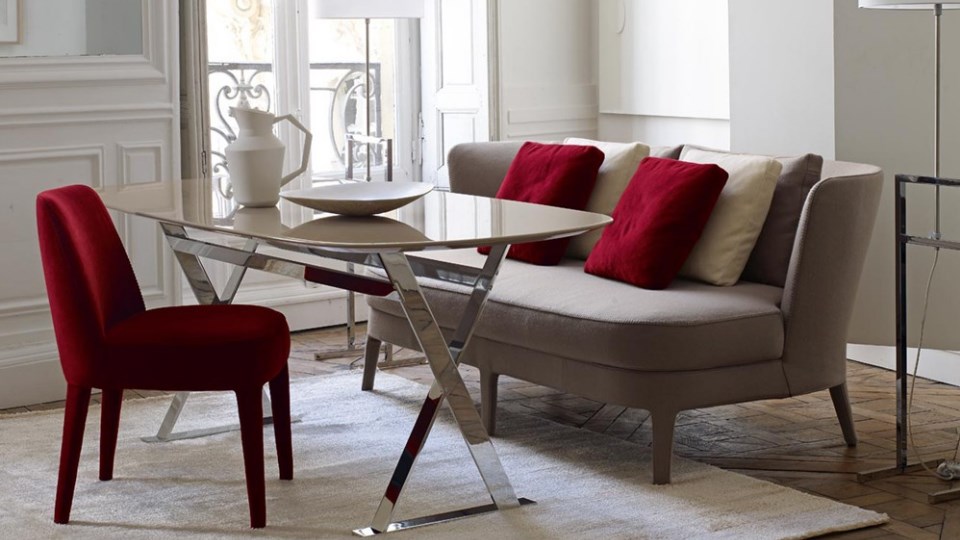 It's rare to see such classic proportions on a smaller sofa and yet Antonio Citterio's Febo Sofa excels in uniting time-honoured Italian design on a reduced frame. Effortlessly elegant, Febo has all the sophistication and comfort one would expect from a Maxalto sofa.
Love Papilio Sofa by B&B Italia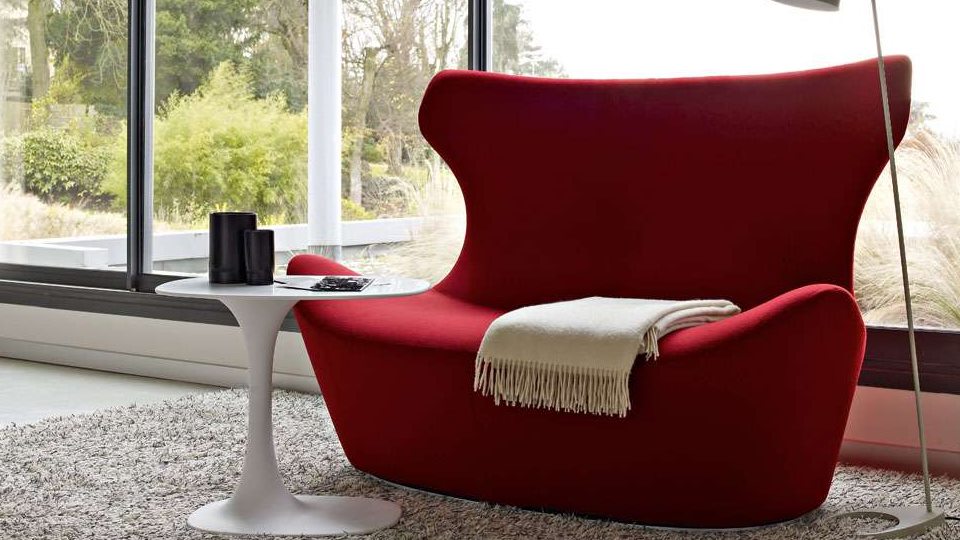 Naoto Fukasawa's Love Papilio Sofa was designed to have "the same shape that relaxation would have if it were represented by an image."  While Fukasawa has since gone on to design office interiors for the new Apple Campus, the Grand Papilio Family remains a firm favourite within the interior design community. This instantly recognisable modern sofa draws inspiration from the delicate beauty of butterflies and is carefully crafted to offer ergonomic support to the neck, hips and back.
Here at Chaplins, we're firm advocates that smaller proportions shouldn't necessitate the absence of style. That's why you'll find amid our enormous selection of contemporary sofas, designer armchairs and modern lighting an array of interior lust-haves for homes of all sizes. For more design tips and tricks, stay tuned on our blog and be sure to follow us across us all social media channels. In the meantime, happy styling!