110 Years of Carl Hansen & Son – New CH24 Colours
There are very few companies that make it to 110. Taste, technology and cultural innovation ensure that what worked for one generation often seems passé to the next. To weather a century requires flexibility and a product that's ahead of its time. One of the few brands to make it into this exclusive club is Carl Hansen & Søn, a Danish design house revered for their hand-carved wooden furniture and Scandi aesthetic. In celebration of this anniversary, we're delighted to reveal one of their most famous designs – the CH24 – in all-new Heritage colours, available with a hearty discount to match.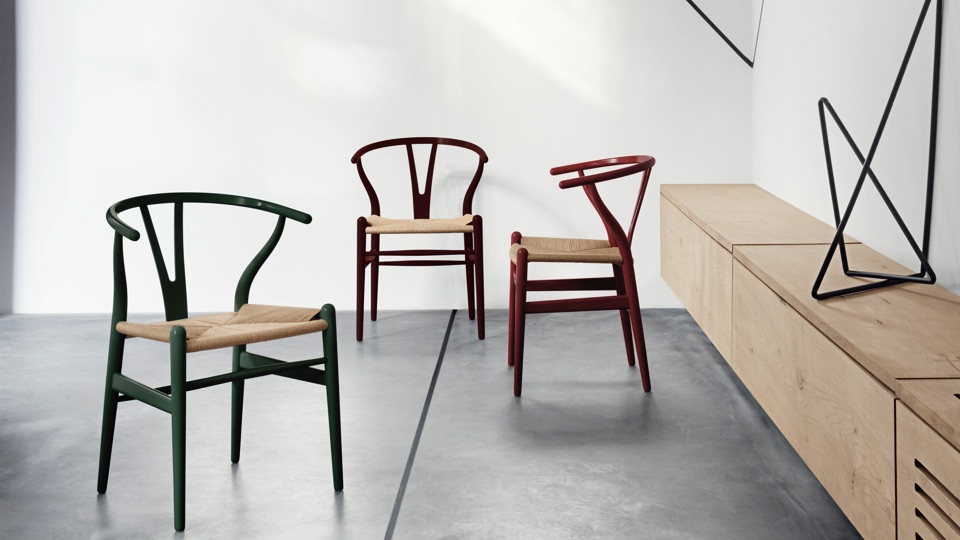 110 years ago, a young and enthusiastic Carl Hansen began producing bespoke furniture on the Danish island of Funen. Though the world today would be utterly unrecognisable to him, the CH24 Wishbone remains a staple of contemporary interiors. Today, it is chiselled and woven in a factory in Gelsted, just 25 minutes from the company's original birthplace. 100 steps are undertaken to ensure that each chair has the same quality and appeal as the original, ensuring its continuation as an icon of Scandinavian design.
The new editions of this iconic chair have been split into three colour collections. The Harmony Hues feature the CH24 in deep olive, forest green and oyster grey — shades borrowed from the teeming woodlands of rural Denmark. The fresh greens and calm neutrals evoke the serenity of the natural world, an intrinsic feature of the Scandinavian lifestyle, and can be used together to create a harmonious living space.
The Russet Collection reveals a more autumnal, earthier version of the CH24, revamped by russet red, rosy blush and deep burgundy tones. These hues are equally rooted in nature and accentuate the chairs smooth curves and intricate woven seat.
A discount will be also be applied to the classic versions of this chair — those crafted from oak or beech with a soap, oil or black painted finish.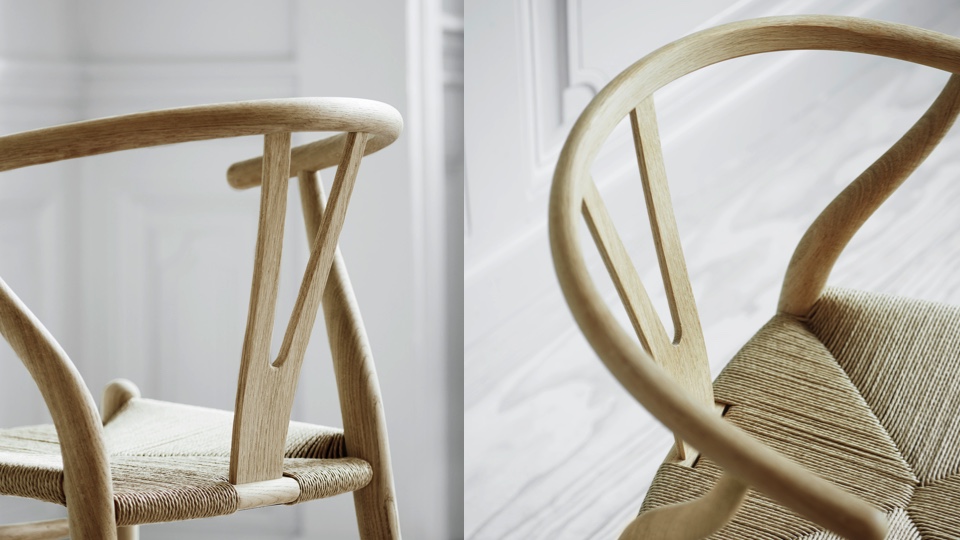 The traditional hues are another reminder of Carl Hansen & Søn's preference for timeless style over fleeting trends and are the perfect way to celebrate their enduring legacy.
All of the chairs can be ordered in-store or online at Chaplins and will be available with a discount of 17.5% from the 28th October 2018 to the 31st December. Fancy a closer look? Be sure to pop by our showroom where we have a stunning Carl Hansen & Søn dining room and home office on display.