6 Ways To Get More Light Into Dark Interiors
We've all seen them. The gorgeous interiors that seem to have it all — floor to ceiling windows with stunning views of a forest and torrents of natural lighting. A commodity like no other, light has a direct impact on how we conduct and experience ourselves, but with many of us living in urban environments, these idyllic scenarios are few and far between.
As the clouds gather once more over our fair Isle, we want to talk about lighting — how to get more light into your home, tricks to maximise the natural light you do have and all the glorious between. Perhaps you have a study that resembles Mordor from October to February, or a dingy dining room that's in serious need of luminosity. Fear not, our design experts have compiled their guide to preserving that summer glow all year round.
1) Mirror, Mirror On The Wall…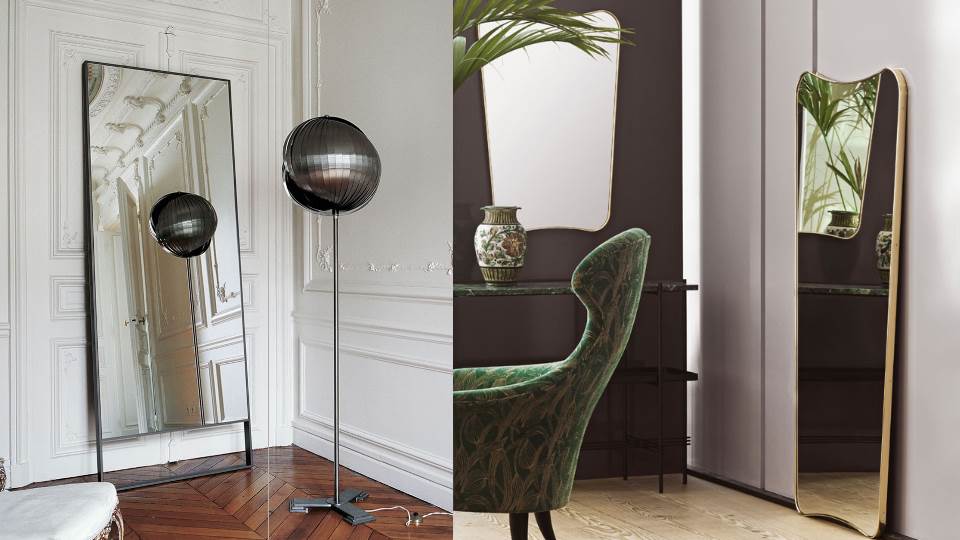 You will immediately be familiar with the parts of your house that benefit from gorgeous natural lighting and the ones that don't. The latter is a cool sanctuary in summer but a dank cave in winter, avoided by everyone except the cat. This season, use designer mirrors to reclaim your home. Position them in front of the windows so that they can receive the light or, where possible, have them face each other. You will be astonished at how the room opens up which, of course, makes this a great tip for smaller bedrooms as well. If you don't want to commit to putting another hole in the wall, a flexible free standing mirror is a great solution.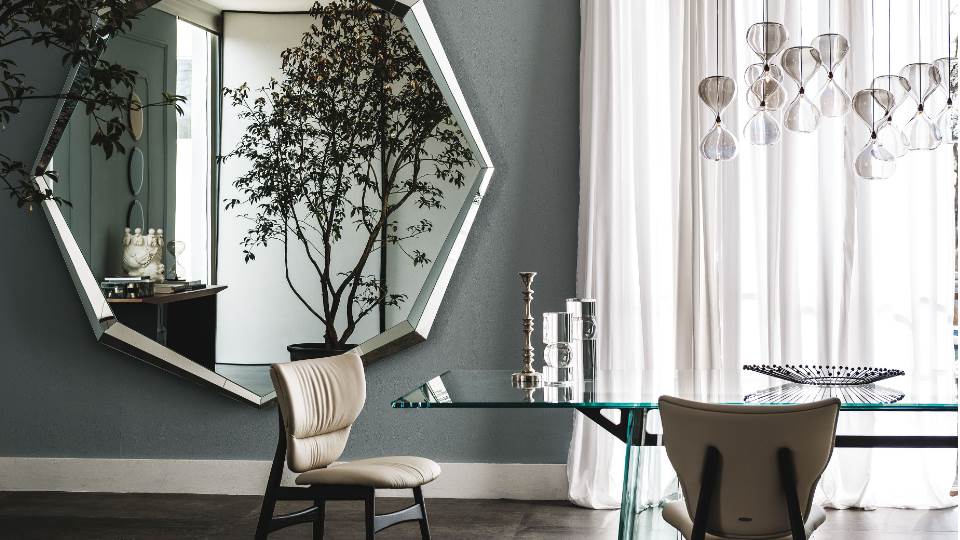 For those who are slightly more hammer-happy, the Emerald Magnum Wall Mirror by Cattelan Italia is a perfect companion when trying to invite the light back in. Other modern mirrors of note in this collection are the Janeiro Wall Mirror and the Camelot Wall Mirror, all of which are available in an array of sizes to suit any contemporary living space.
2) Eternal Autumn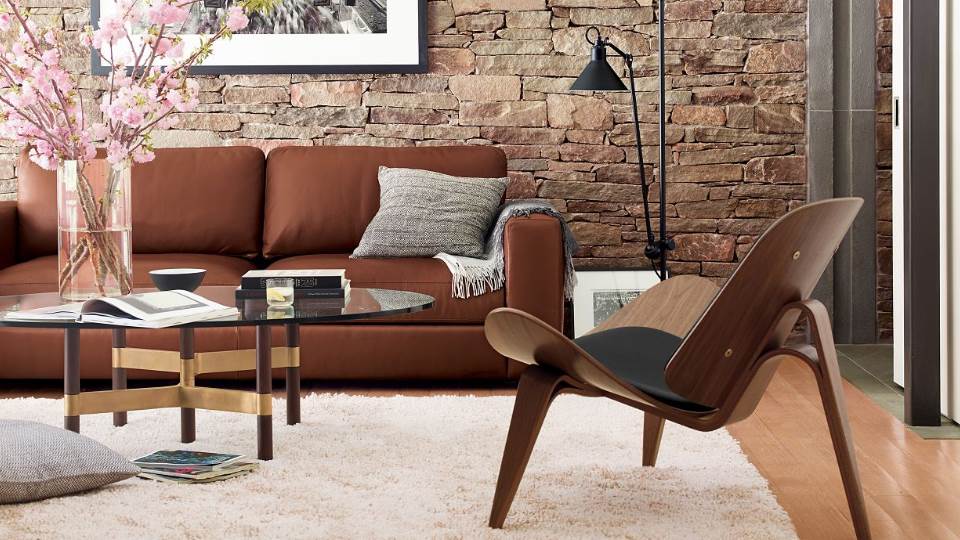 All white colour schemes are the most well-known way to create a light and airy home, but come winter they can come across as icy and unfeeling. Plus, unless you're an urban socialite living alone, they're not exactly practical. Try instead to infuse your light neutrals with rich shades of brown and plenty of modern wood furniture. Plus, they're a naturally warm companion for brass and copper accents (see next point!)
3) Bold As Brass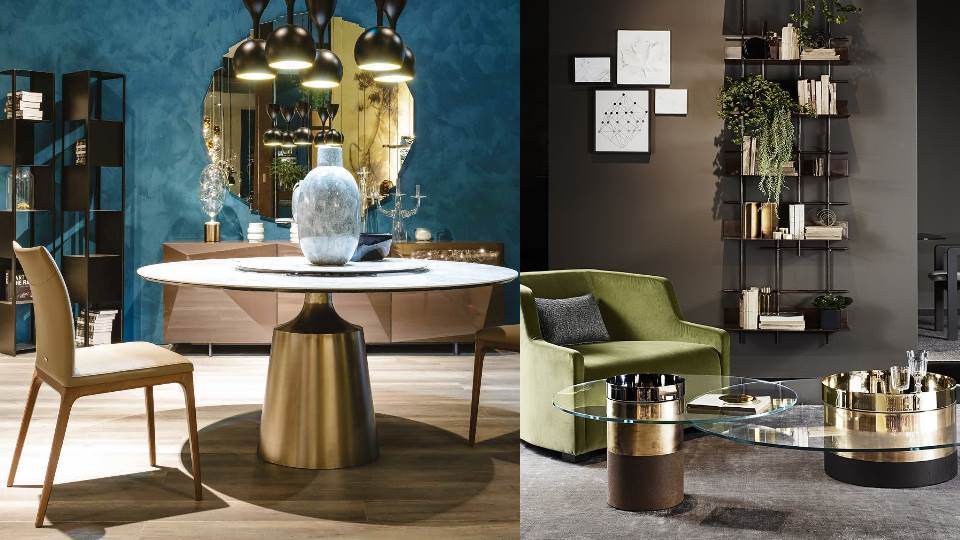 Revered for their lustrous quality, metallics are an essential weapon in your armoury when trying to increase the luminosity of your home. Observe how even in the darkest of decors, the brass of the Haumea Coffee Table glows, adding a luxurious touch to this modern lounge. If you're not quite ready to commit to a statement dining table, no problem. Look to your chair legs, home accessories, and contemporary lighting to introduce metallic accents throughout the room.
4) Layered Lighting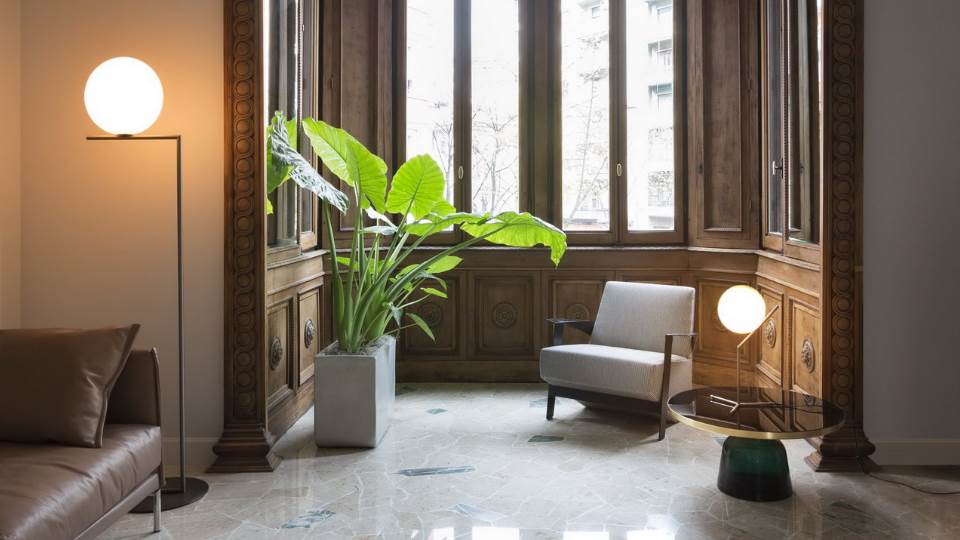 Nowadays, designer lighting comes in many forms. From contemporary floor lamps through to modern chandeliers, many feel like it's an either/or situation. In fact, when trying to introduce illumination into a dark room, carefully planned tiered lighting can yield gorgeous results. Opt for chrome pendant lights to illuminate hard to reach spots, modern floor lamps in shady corners and chandeliers for the rest of the larger, more open space. If you're someone who likes reading, be sure to invest in sufficient task lighting in the form of a wall sconce or table lamp. Creating layers of lighting is also one of the most subtle ways to cultivate ambience in a contemporary living room.
5) Broken Plan Living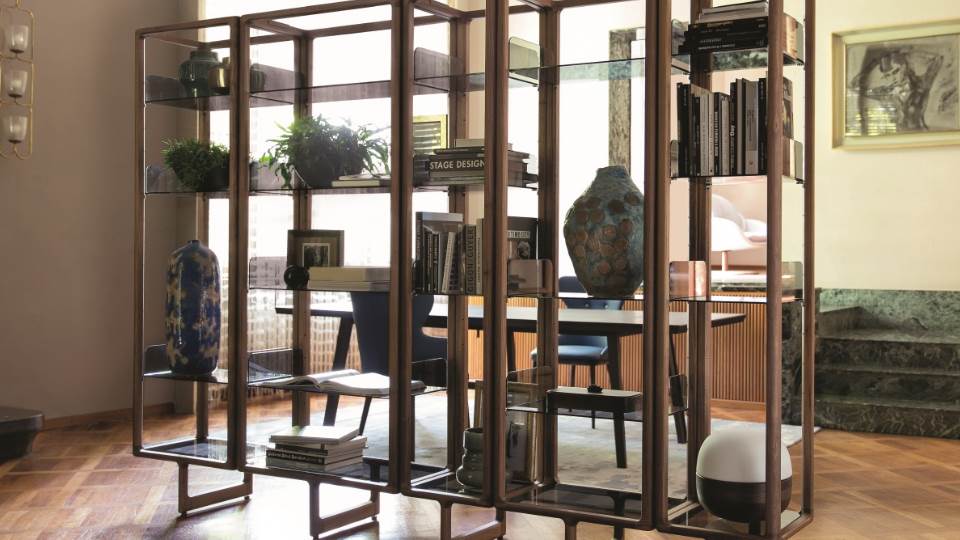 Designer storage has received a major facelift over the past few decades. Gone are the days of clunky trunk-like contraptions that suck space and light out of modern homes. Designers like Molteni & C, Cattelan Italia and Porro have brought out new ranges of designer wardrobes that transform the storing of possessions into an artistic endeavour. From glass wardrobes, to architectural bookshelves, these contemporary storage units serve as handy room dividers without blocking the flow of light throughout the room, heralding in a new era of "broken-plan living".
6) Though the Looking Glass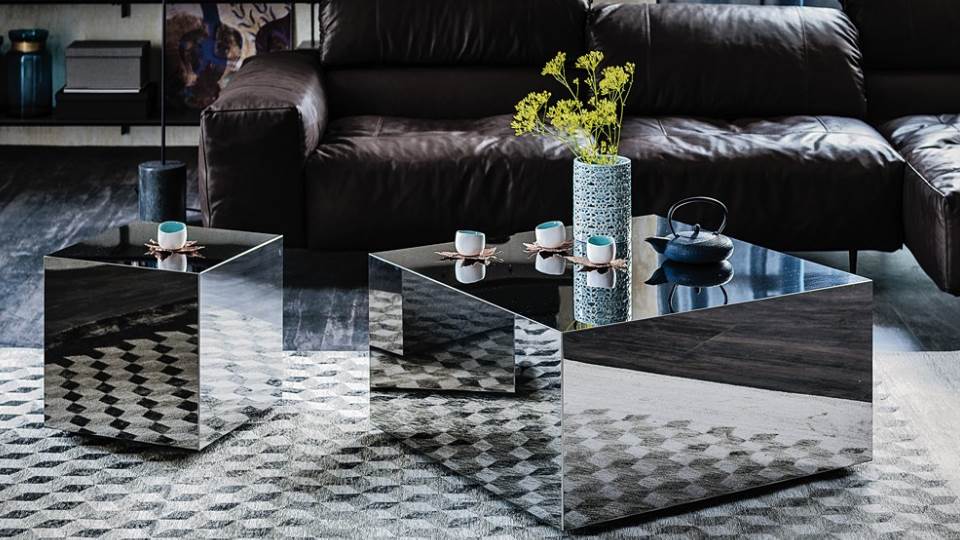 Glass and mirrored furniture is a godsend when it comes to bouncing light around your living room. Proven to give any decor a 21st century uplift, furniture like the Billy Low Tables and Portofino Console Table by Cattelan Italia can be integrated into traditional and modern spaces alike, their world famous Italian craftsmanship gifting an airy spaciousness to decors of all sizes.
Our desire to be surrounded by good lighting comes down to much more than aesthetics. It's psychologically necessary. Hopefully, these design hacks show how we can use luxury furniture and contemporary lighting to increase our access to this precious resource and the benefits it provides. For more insider tips and design tricks, stay tuned to our blog and follow Chaplins across our social media channels for all things designer furniture.