A Closer Look At: Walter Knoll
Ask any design buff where modernity began and they'll probably point to the Bauhaus — Germany's seminal School of Art and Craft. And while immensely influential, the first flickers of avant-garde style can actually be traced back a few decades earlier to one Wilheim Knoll. Consumed by a passion for leather and all things contemporary, he would go on to spawn a great design dynasty, redefining modern life via two prestigious brands that bear his name. Today's blog will take a look at the enduring legacy of one of these, the tirelessly modern Walter Knoll, whose statement designs are now on display in our Hatch End showroom.
20th century Europe was an incubator for creative talent. While Paris' Left Bank teemed with artists and writers, Germany buzzed with the hum of industry, from which a burgeoning new design culture would emerge. Having been appointed the official leather supplier to the Württemberg royal court, Wilheim set about redefining the psychology of seating, searching for new ways to help people connect and socialise. In 1907, his sons Willy and Walter took over the business, introducing the first club chair to German high society.
It was an instant success and would lead to the founding of the Walter Knoll brand as we know it today. The ensuing years were filled with innovation. Chairs became sleeker and lighter, most notably the Prodomo collection, which was invited onboard the very first Do X German plane.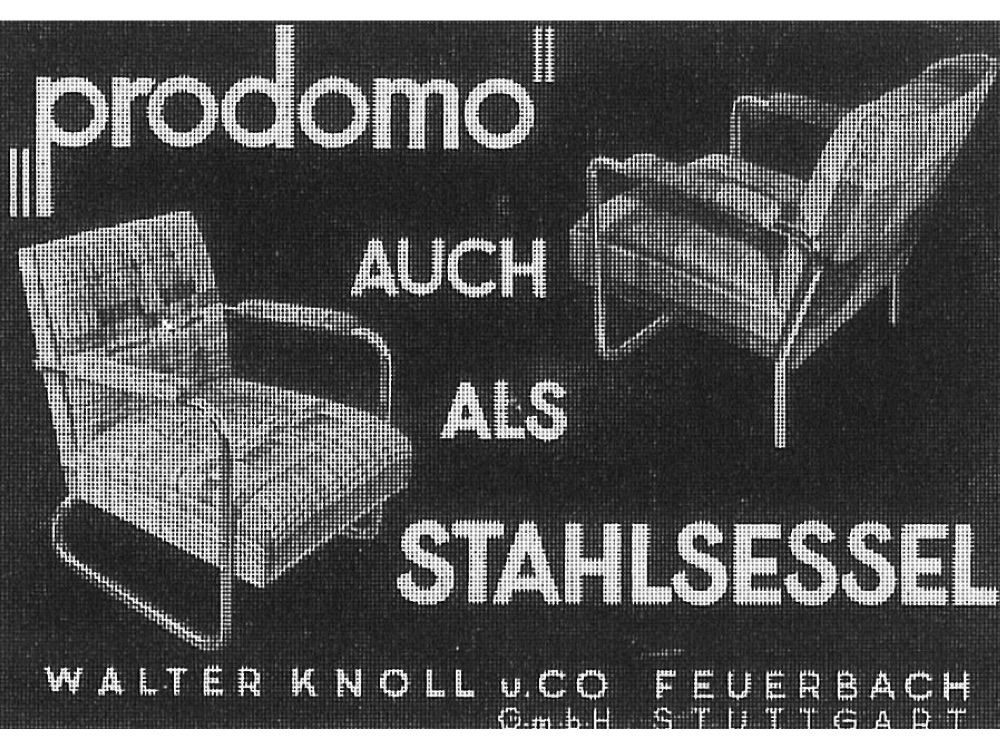 Another milestone arrived in 1927, with the unveiling of the iconic Die Wohnung Exhibition (The Apartments) at the Weissonhof Estate. Overseen by architects such as Mies Van der Rohe and Le Corbusier, the radical cuboid buildings would go on to provide a template for architecture the world over, serving as a concrete manifesto of modernity. When it came to the interiors, all references to past styles were forbidden, with only the most radical new furniture considered for inclusion. Walter Knoll furnished nine of the apartments in total, cementing a life long friendship with the pioneers of Bauhaus style.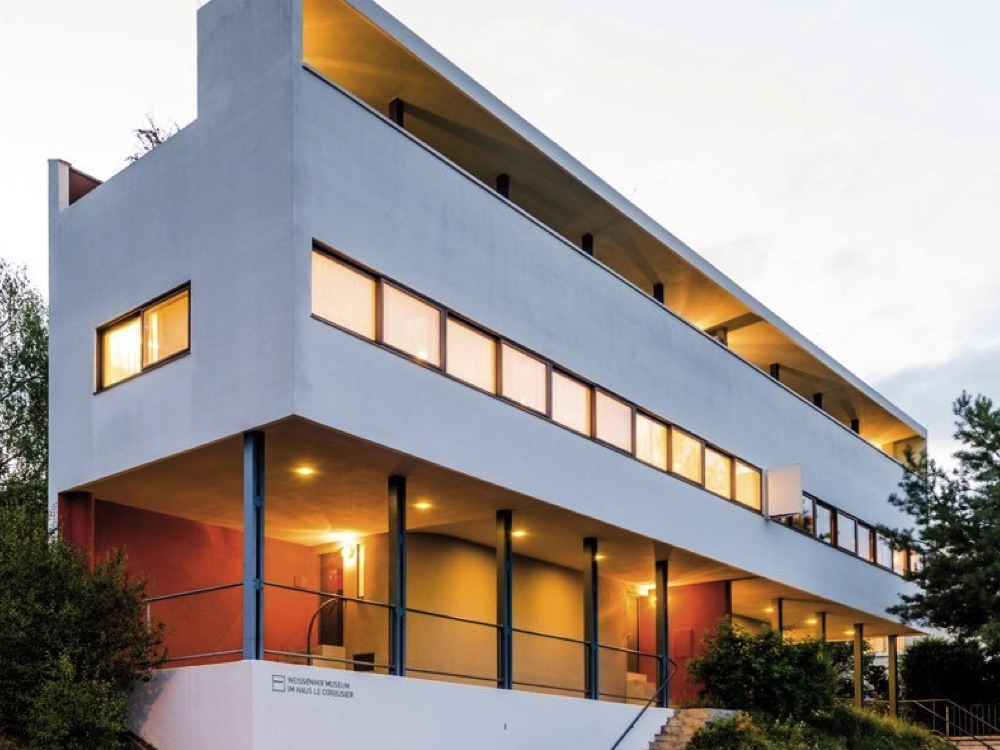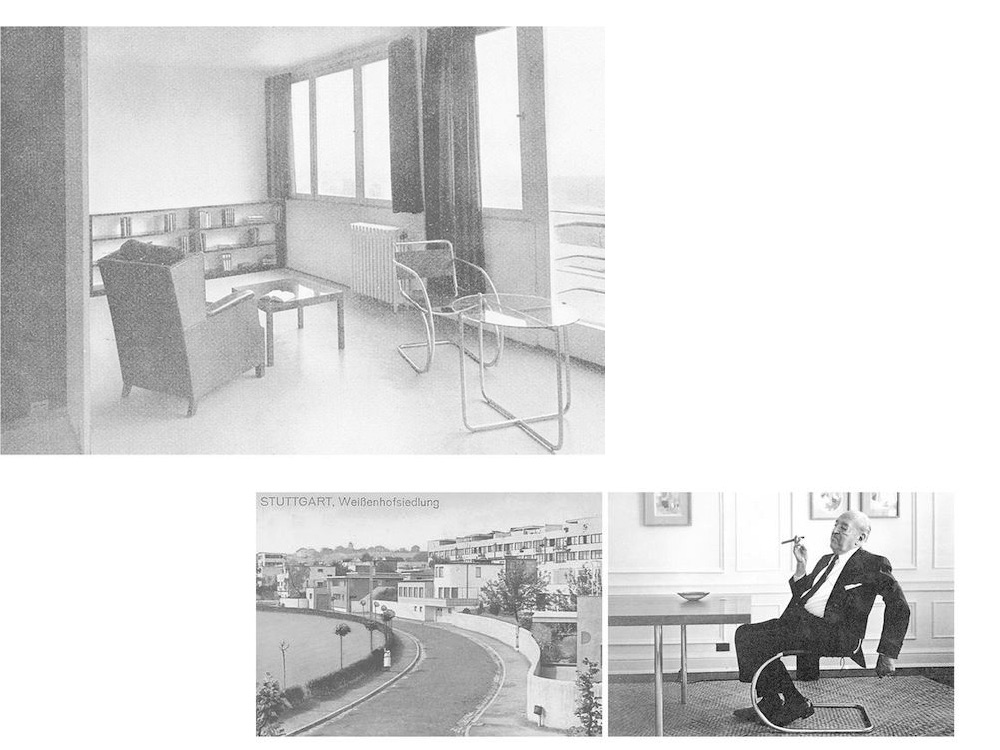 With war looming, Walter Knoll's son Hans fled to the US, with the intention of setting up shop across the pond. It was there that he met and fell in love with Florence Knoll (nee Schust), forming the international brand known and loved today as Knoll.
Back home, production came to a halt, as the Nazis swept across Europe. Bombs littered the continent, taking with them part of the Weissenhoff Estate and the entire Walter Knoll factory.
Operations would only recommence in 1949. More than ever, Walter Knoll began to push for a new kind of design language, based on clean lines and swooping curves. Icons included the perennially popular Votteler Chair whose acrobatic shape captured the flighty feeling of a world in motion.
As the corporate scene flourished in the early sixties and seventies, Walter Knoll turned their attention to contract interiors, creating elegant executive offices and comfortable swivel chairs.
This soon gave way to other commercial opportunities, with the brand being tasked with the design of Berlin's prestigious Tegel Airport. Together with architect Menhard von Gerkan, they created the stylish Berlin Chair — a striking lounger for the airport's VIP lounge.
Maintaining such an extraordinary legacy is no small feat. However, through a series of collaborations with avant-garde designers such as Eoos, Norman Foster and Claudio Bellini, they've managed to once again reimagine modern homes, translating furnishings into liveable works of art.
Within each Legends of Carpet Rug are the hidden landscapes of Africa — the liquid gold of Savannah sunsets and the bright spiced colours of local bazaars.
Through the Farns Sideboard, we discover a mini version of Mies Van Der Rohe's Farnsworth House and in the Bundle Sofa, the nostalgia of school day fun.
It's this careful mix of poetry and history that make Walter Knoll such a titan of German design, and we're delighted to have welcomed a stunning new display to our 25,000 sq. ft. Hatch End showroom. Within our dedicated Walter Knoll studio, you'll find the Onsa Armchair, Chimbuka Rug, Bundle Sofa, Oki and Joco Side Tables, expertly matched with a plethora of other European styles. This season, why not pay us a visit and start your design journey, today?
SHOP WALTER KNOLL FURNITURE ONLINE AND IN-STORE AT CHAPLINS