Chaplins Guide To Outdoor Entertaining
The onset of summer brings with it a palpable sense of excitement. For the sun-starved British public, it's a chance to top up our dwindling Vitamin D reserves, lure the kids away from their screens and get reacquainted with the natural world.
Here at Chaplins, we believe the perfect summer starts in the garden, which is why it's important to equip your outdoors in a way that helps you celebrate the season. The Chaplins Guide to Outdoor Entertaining thus pulls together everything we love about luxury outdoor living. So whether you're the owner of a tiny terrace or a gorgeous rolling paddock, there is a whole range of outdoor furniture and accessories to help you live and dine alfresco.
This Little Light of Mine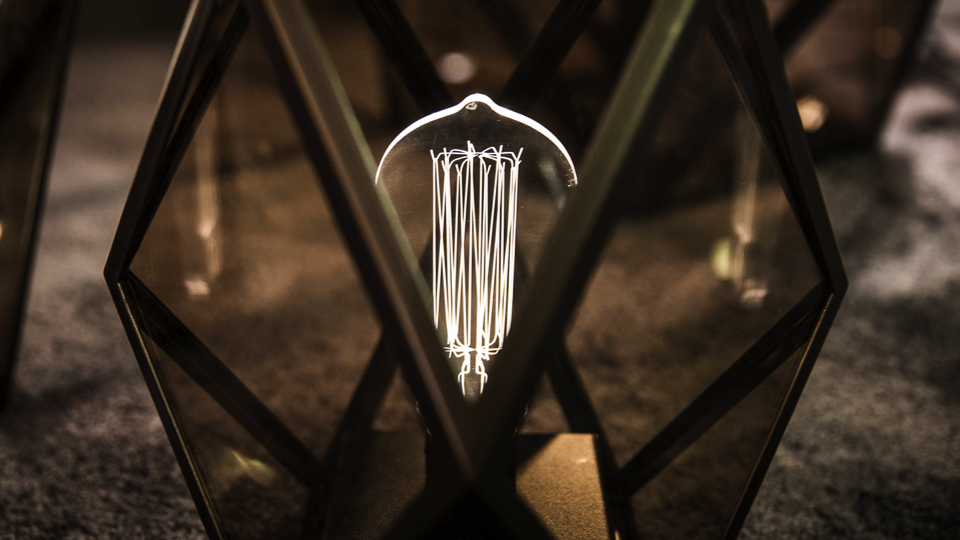 As the nights stretch ever longer, stylish outdoor lanterns become our summer lighting staple. These portable beauties are the perfect day to night lighting solution, helping you transition your summer garden party into a sophisticated evening soiree.
Create an ethereal atmosphere with Contardi's Muse, a traditional lantern that borrows from the forgotten glamour of 18th century street lighting. Its braided handle means that it can be hung in a variety of hard to reach places to help illuminate your garden this summer.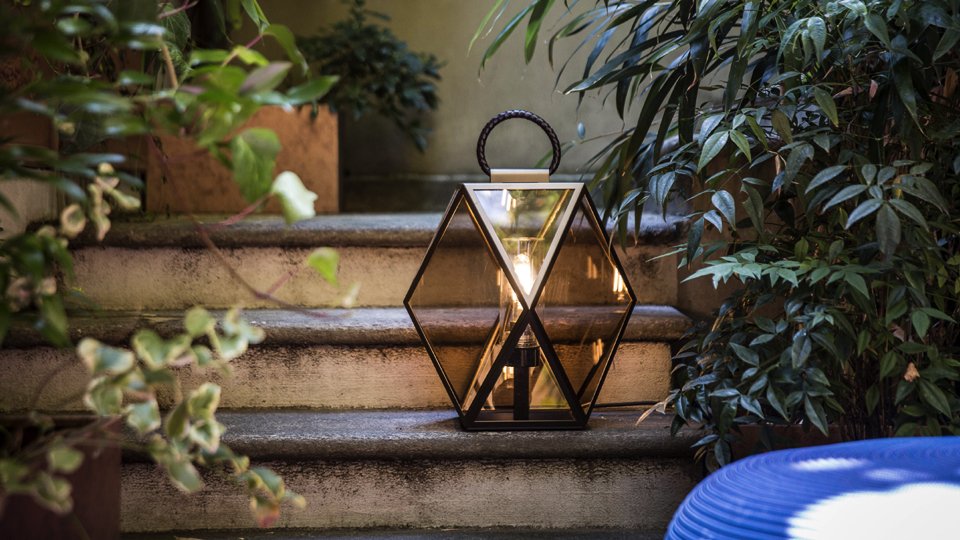 Boho chic is back in the form of DEDON's Dala Lanterns, a collection of intricate woven lamps that channel a sophisticated Eastern aesthetic. Whether positioned as a group or a stand-alone piece, these lovely lights add warmth and soul to any summer gathering.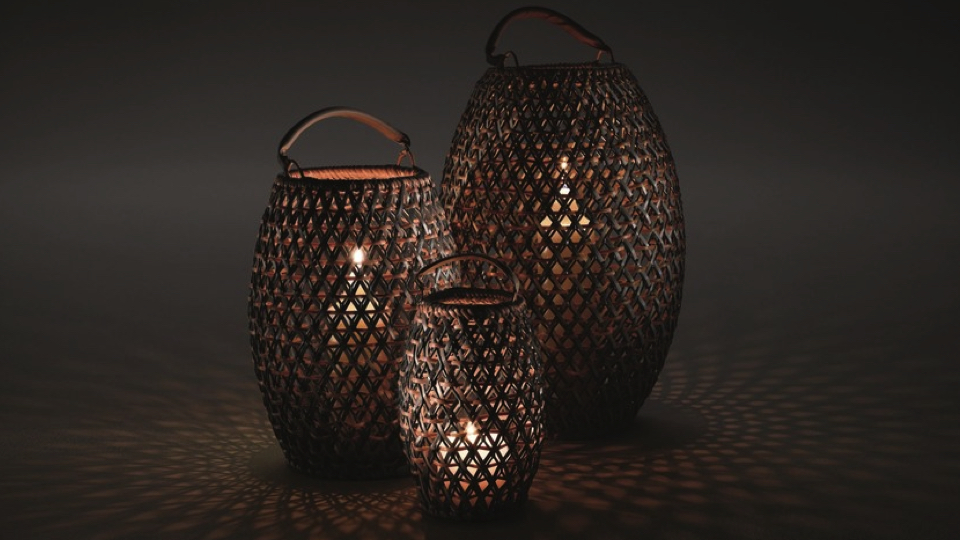 Meanwhile, music lovers can have it all with the Pablo's UMA Light, a powerful sound lantern that offers a 360° fidelity surround sound experience. Boasting 8 hours of battery life and a gorgeously warm light source, the UMA is the only plus one you need this summer.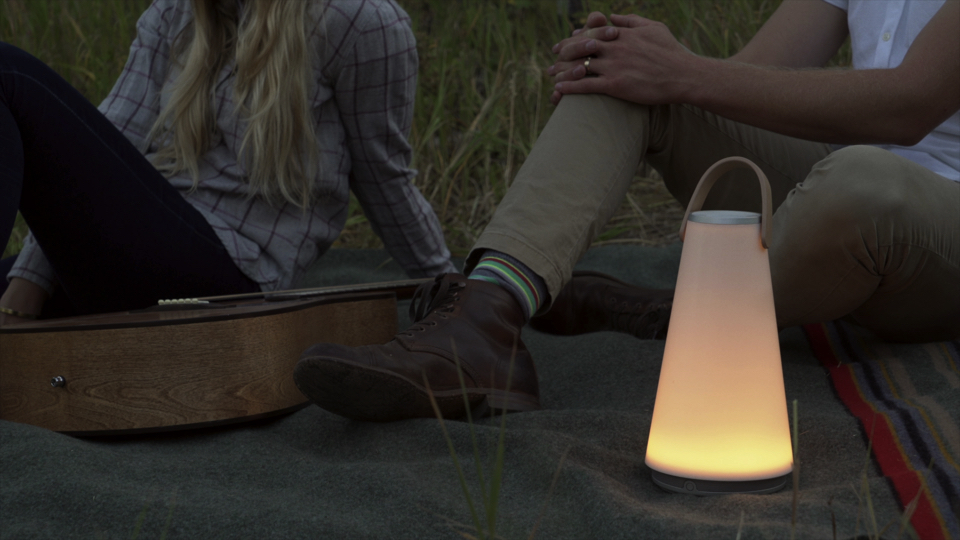 FOR THE SUN-SEEKERS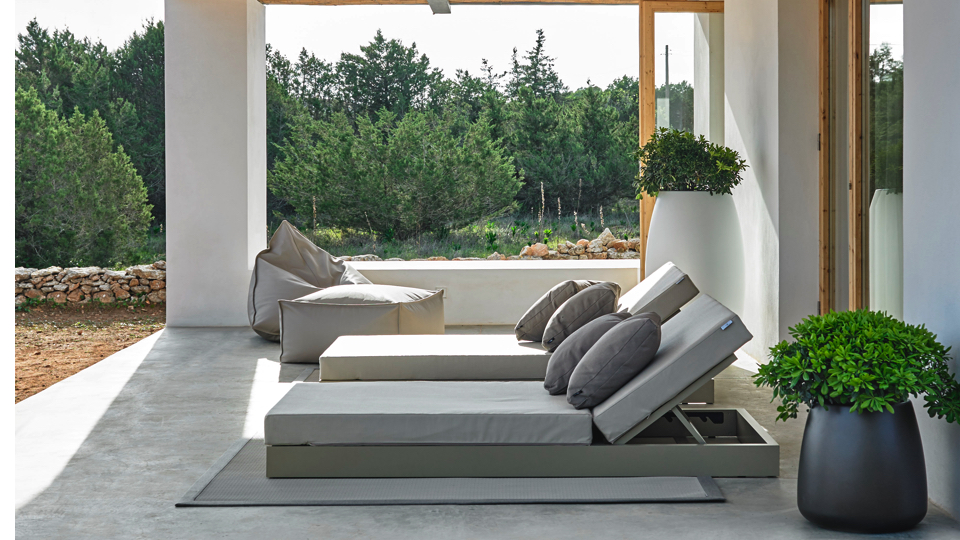 One of the greatest allures of the warmer months is the promise of sun-kissed skin and an afternoon siesta. Our range of stylish sun loungers allows you to catch those all-important summer rays in the privacy of your back garden.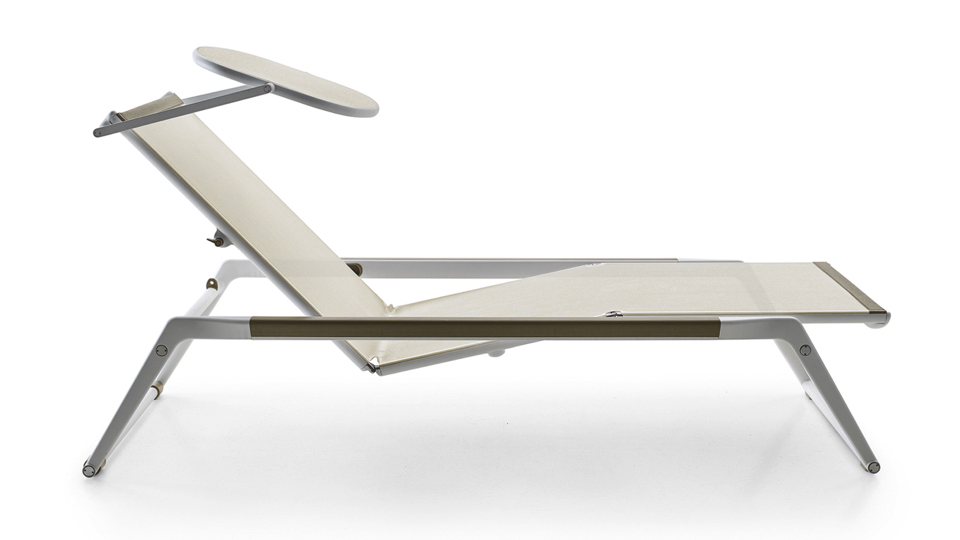 Striking the balance between shade and sun is the Mirto Outdoor Chaise Longue, a gorgeous sunbed with a built-in adjustable screen, ideal for those who want to catch up on some summer reading.
For those who crave a little bit more coverage, consider pairing Röshults' teak Sun Lounger with a stylish Spanish parasol. Our favourite is the Ensombra Parasol by Gandia Blasco, an elegant outdoor parasol that fans out to provide a shadowy summer reprieve.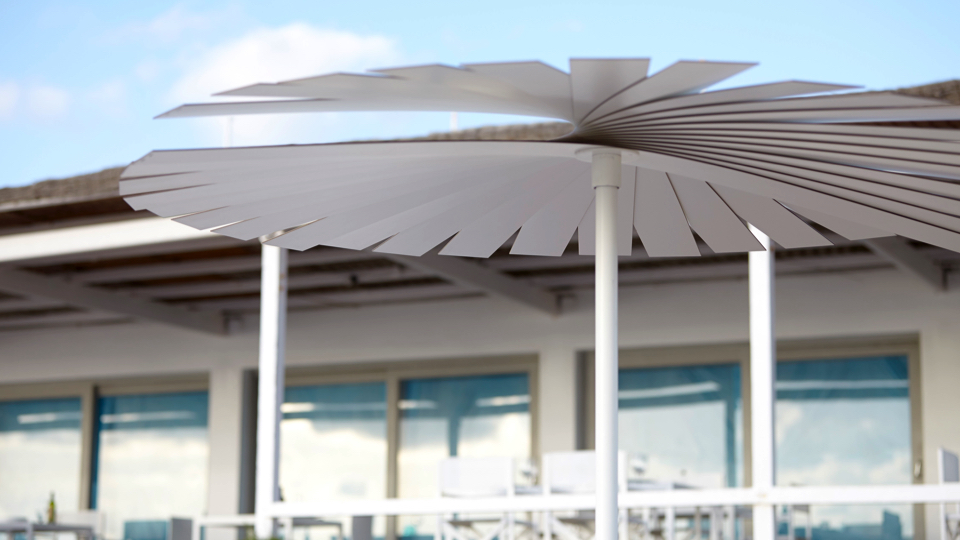 Flower Power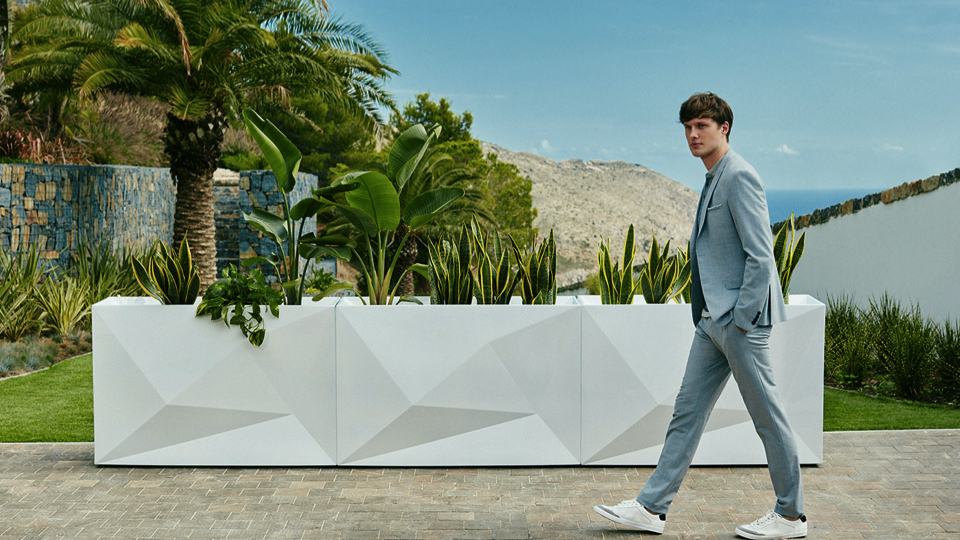 Greenery has become a bit of a buzzword in design over the last two years. And while there have been many attempts to bring the outdoors back in, we believe there can be no substitution for the real thing.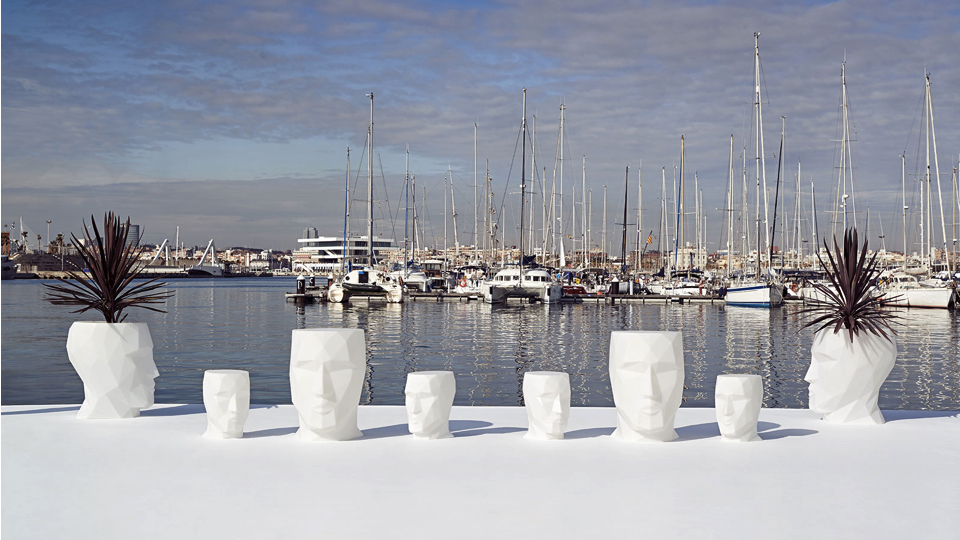 Try swapping tired flowerpots for some gorgeous designer planters. Our personal favourites are the geometric Adán and Faz Planters from Vondom. Available in an array of sizes, these quirky accessories are half-planter half sculpture and are an easy way to add a stylish twist to your garden decor. Line them up along your driveway to create a dramatic entrance or position them just under the windows so you can enjoy the sight of your pruned petunias will you prepare your morning coffee.
Summer Feasting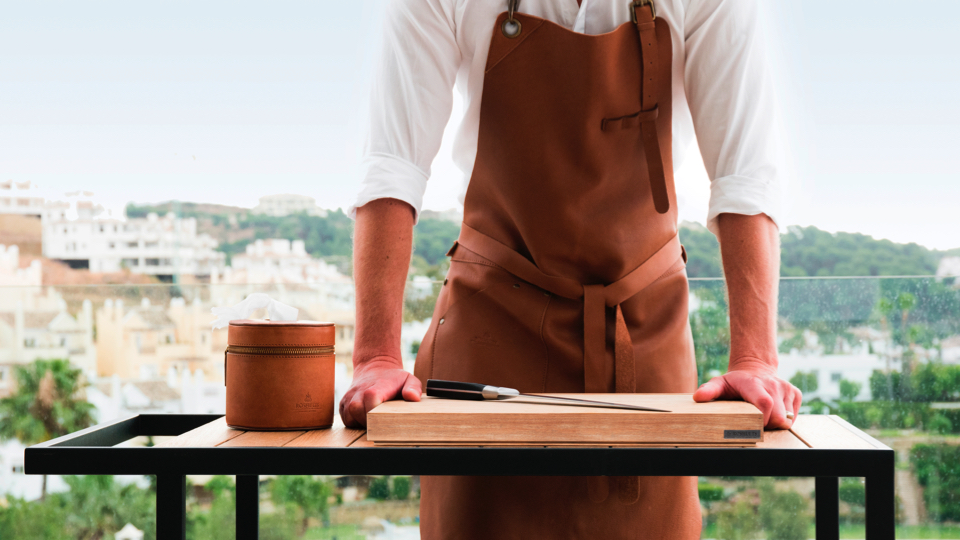 There's something about dining alfresco. Whether it's the proximity to the natural world or the delicious smell of a steak on the bbq, it beats a stuffy dinner indoors every day of the week. For no-fuss summer feasting, we've introduced Swedish superbrand, Röshults, to our outdoor showroom. We recommend stocking up on the essentials, starting with their 5 Piece Kitchen Tools Set and a BBQ Grill. Double heat controls on the latter do what modern barbeques have failed to do for years, returning control of the grilling temperature to the chef. The result? Perfect food, every time.
Once you've finished cooking up a storm with the Röshults Grill, you'll need a stylish way to serve your guests. Look no further than GAN's tropical Mix and Match tableware. Designed by Brazilian artist, Flavia del Pra, these gorgeous trays harness geometric Art Deco prints to encapsulate the vibrant essence of the tropics.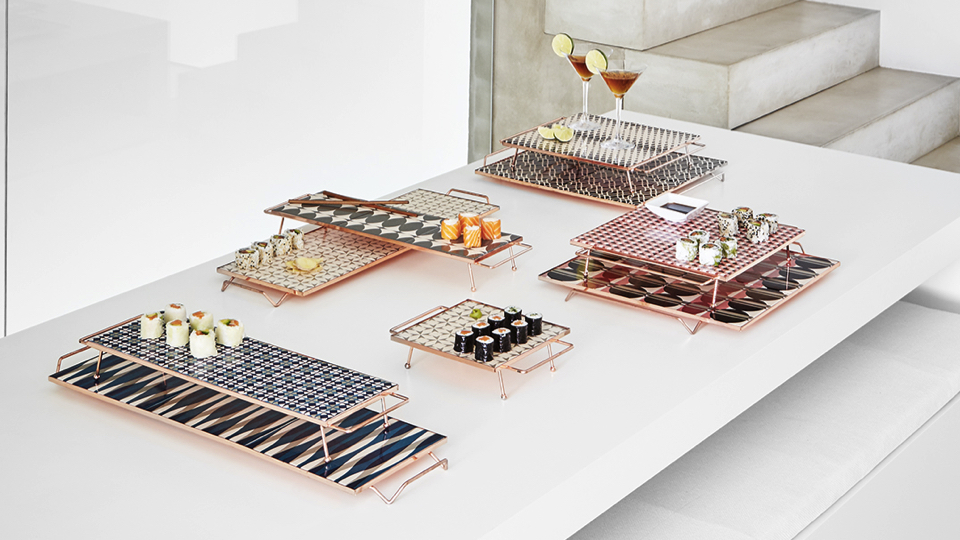 Cut From A Different Cloth
As the temperatures climb our outdoor spaces take centre stage, transforming into a platform on which memories, music and stories are made. This year, the serendipity of the season is reflected in our choice of fabrics and textiles. Woven sofas, colourful weaves, and a general move away from more austere materials suggest that our desire to "Hygge-ify" our lives is making its way outdoors.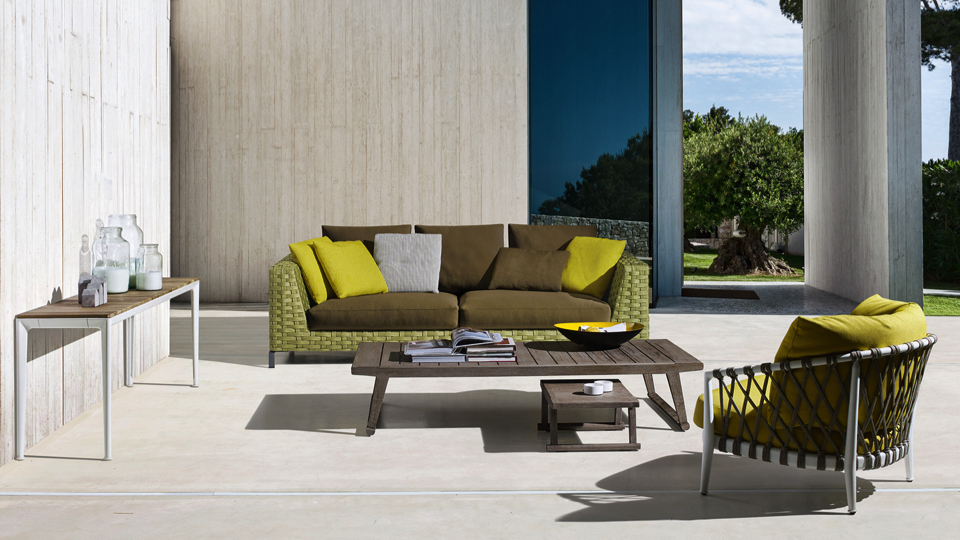 B&B Italia's Ray Outdoor Sofa playfully pastiches the silhouette of its indoor counterpart, modified for the outdoors by its interlacing ribbon frame and weather-proof upholstery. Comprising several modular units, it can be used in a variety of configurations to seat your guests in style this season. Pair it with a matching lounge chair or the Erica Armchair for a breezy outdoor look. Want to take a closer look? Pop by and check out our colourful set up of the Ray Sofa in our Hatch End showroom.