Everything You Need To Know About Lagom — the Art of Balance
In an increasingly globalised world, the adoption of foreign words into everyday use is a fait accomplis, a trifling event that excites librarians and logophiles alone. But what's often fascinating about these hybrid pieces of vocabulary is how they give rise to a new emotional language, in many cases revealing a new voice for a previously elusive feeling.
Anyone who has travelled to Latin America will have heard the Brazilians express their Saudades — a feeling that no English word can fully explain, but which describes a profound melancholic longing for an absent someone or something. We have all encountered the Danish principle of Hygge, the wildly popular lifestyle movement that transformed modern living rooms into intimate, tactile cocoons for much of 2016. And now there is a new Scandinavian import finding traction in the sketchpads and recommendations of designers, and it goes by the name of Lagom. 
When literally translated from Swedish, Lagom means "not too little, not too much, but just enough". On a superficial level this might relate to the small satisfaction of a perfectly made coffee, the snug fit of a tailored blazer or the exacting touch of the masseuse as a knot is a worked loose.
But beyond the material world, Lagom becomes something much more sophisticated.
It is equilibrium of the mind and spirit — the balancing act of a busy life that has reached perfect fulfilment. Lagom preaches moderation and responsibility, returning as much as we take and making conscious choices to reduce our impact on the world around us. Artistically, it refers to making contemporary living spaces less complicated and more resonant, trusting in the soothing beauty of organic materials, clean silhouettes and artisan craftsmanship. Lagom commands us to reclaim our modern living spaces from the draining presence of physical clutter and make space for the possessions and experiences that matter.
"It is both a coping strategy and a cure, a wonderful law that can be practised during the rough times and the smooth."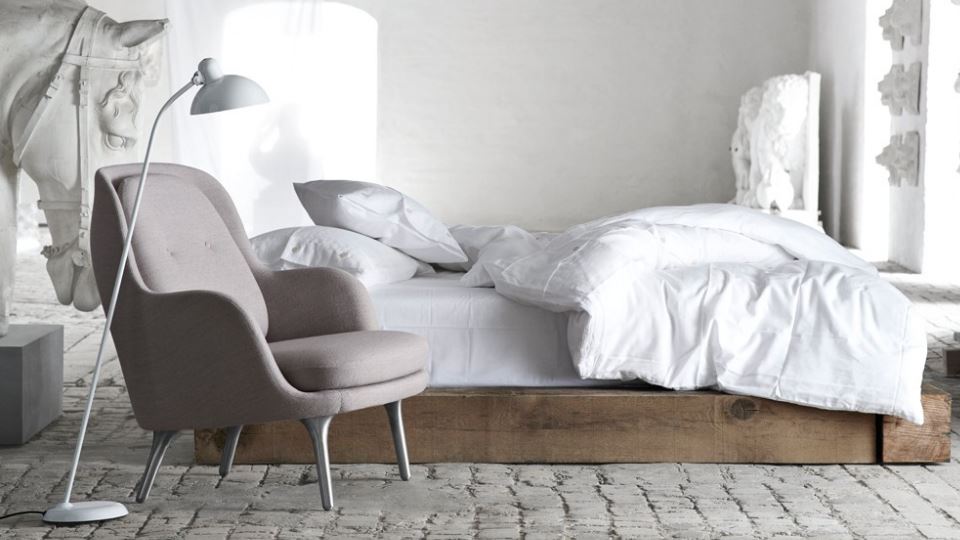 So how might one create a Lagom interior? Well, to start with there is no need to look exclusively to Scandinavian furniture brands, although these can of course be an excellent source of Lagom inspiration. Simplicity is essential but this does not dictate the deprivation of small luxuries, rather it encourages a minimalist approach to your decor and a "buy once keep forever" mentality.
FOCUS YOUR CREATIVITY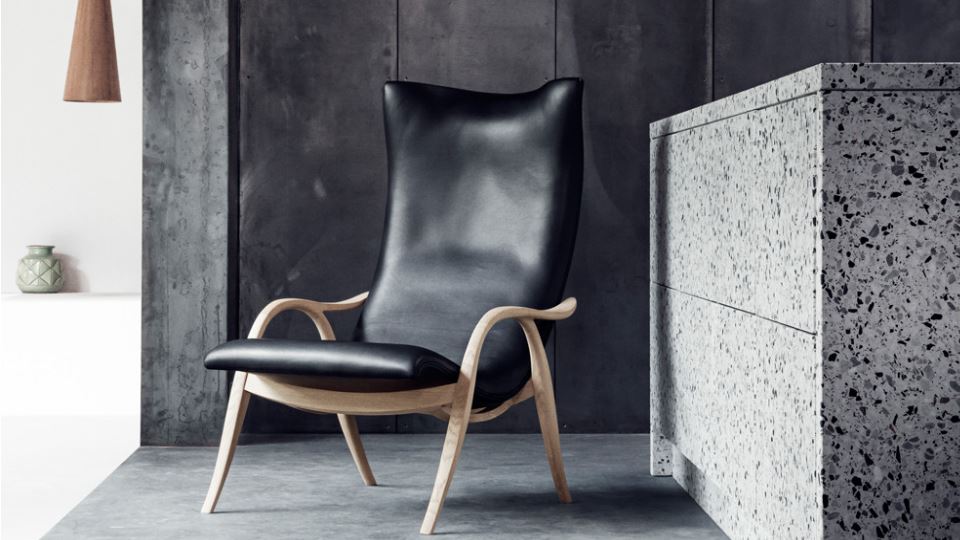 Start by creating a focal point around which the rest of the room will come together. This could be a statement designer sofa or a contemporary armchair illuminated by a slender floor lamp.  Fritz Hansen's Ro Easy Lounge Chair, Ligne Roset's Calin Sofa or B&B Italia's Solo '14 Sofa are excellent places to start, their simple silhouettes and sumptuous comfort convey timeless elegance with minimal effort.
A SOFT TOUCH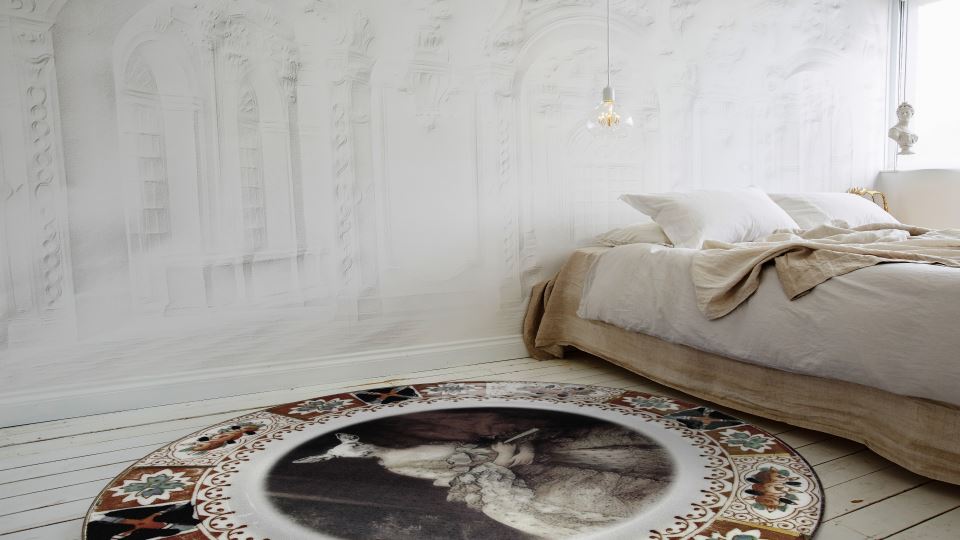 Equally, your focal point could be as simple as a standout designer rug or wallpaper. A soft Tufted Rug by Mineheart goes perfectly against a dappled neutral wall while the Jaipur Cotton Rug by Cattelan Italia adds a touch of understated glamour to scrunch your toes in.
The contemporary sofa should not have to fight for attention against an array of antagonistic or overly busy elements; upon entering the room one should feel enveloped by an overwhelming sense of calm. Pare back the use of colour to a few complementary shades and, where possible, try to go natural with your textiles. Lagom is an ethical way of life and asks us to celebrate the gentle joyfulness of woven natural materials and the earthy richness of wood over decadent displays of metals or plastic. GAN are an excellent designer brand to look to here, all of their soft furnishings are produced using natural fibres and authentic Indian weaving techniques. The result is a very Lagom collection of rugs, cushions and poufs with a colourful Eastern aesthetic to boot.
MAKE SPACE FOR THE THINGS THAT MATTER
In an epoch of micro apartments we seem to be accumulating more and more stuff. Lagom suggests that we get rid of anything that leads to a feeling of disorganisation, upholding the old adage that a tidy house is a tidy mind. In doing so we can make way for the possessions that truly matter: books, photos and mementos, the souvenirs of a life well lived.
While this might seem difficult at first, it's because many homeowner's still think of contemporary storage or designer bookshelves as an ugly space waster rather than a design feature to be embraced. Using slender storage units as room dividers is a perfect way to create an illusion of privacy and the feeling of a better planned space. Andrea Lucatello's Tokyo Shelving Unit is an excellent option for smaller apartments while Antonio Citterio's Interparete System for Porro caters to those with a more expansive living area.
BLITZ YOUR BATHROOM
One area that often needs de-cluttering is the bathroom. Throw out your empty bottles, give away products you don't use and strip your regime back to the essentials by embracing natural beauty and non-toxic products. Free up your physical space and watch how this carries through emotionally. The Mezza Round 4 Tier Caddy is made from sustainable bamboo and will help you cut back and keep the remaining products organised while taking up minimal floor space.
SWITCH TO LED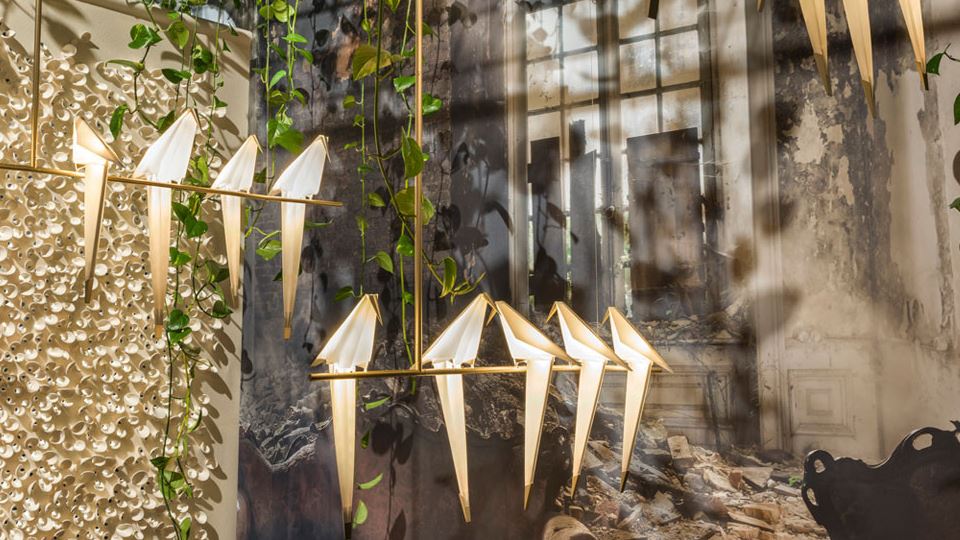 LED light bulbs allow us to re-evaluate the relationship we have with light. Rather than be plagued with guilt every time you use the lighting in your home, switch to LED bulbs. Consuming 85% less energy than halogen bulbs, LED is a fuss free way to go Lagom with your contemporary designer lighting.
PUT THE FUN BACK INTO FUNCTIONAL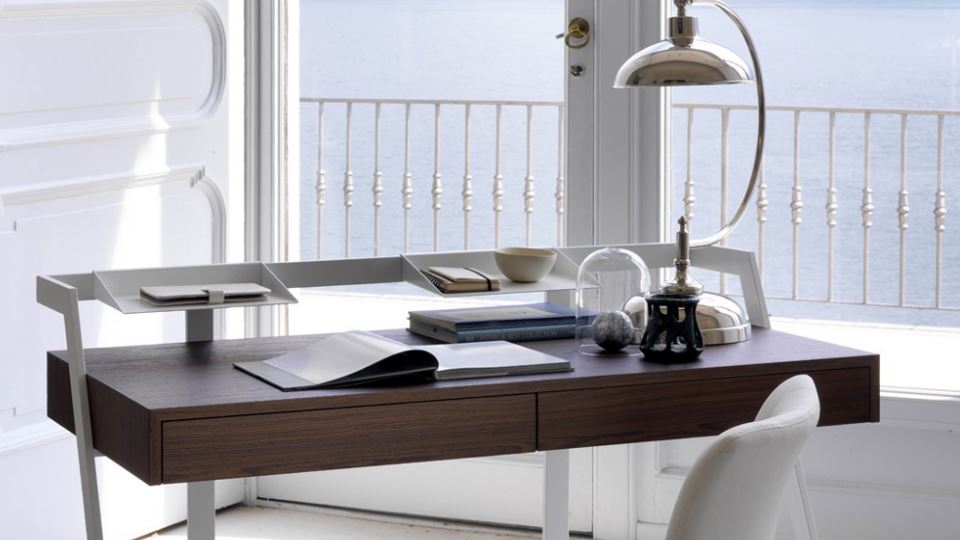 Carving out zones of productivity in the modern home is essential, but only if our quiet moments of reflection are balanced by stimulating conversation and a healthy work/life balance. Having a small contemporary desk stationed by a large side room window is a wonderful way to capture moments of inspiration without having to withdraw to the solitude of a home office.
Lagom is about staying delicately in tune with all the aspects of our emotional lives and manipulating our physical environments and actions to create harmony. On this radiantly sunny weekend, why not wander down to the Chaplins Showrooms in Hatch End or Chelsea to experience #ThePerfectSaturday. Indulge in the exhaustive knowledge of our design team or meander slowly throughout our store and admire the carefully honed craftsmanship of 180 European designer furniture brands. Lagom is about belonging, shared responsibility and being part of a greater entity, attributes that resonate throughout the design world and in all of Chaplins endeavours to bring the vital pleasures of design to an ever expanding global audience.