Ferrari design the Cockpit Office Chair for Poltrona Frau
You want full throttle. A ride that is fiercely alive to your slightest twitch and thrust. You're someone who needs to be one step ahead of the competition. Here's how you get there.
The Cockpit Office Chair goes beyond art. Fresh out of the Ferrari Design Centre, the Cockpit distils 70 years of supercar engineering into a luxury seat designed to help you win. Time and time again. Manufactured by the same Italian designers who have been dressing Ferrari interiors for almost half a century, Poltrona Frau have infused the emotional overload of the drivers seat into the everyday.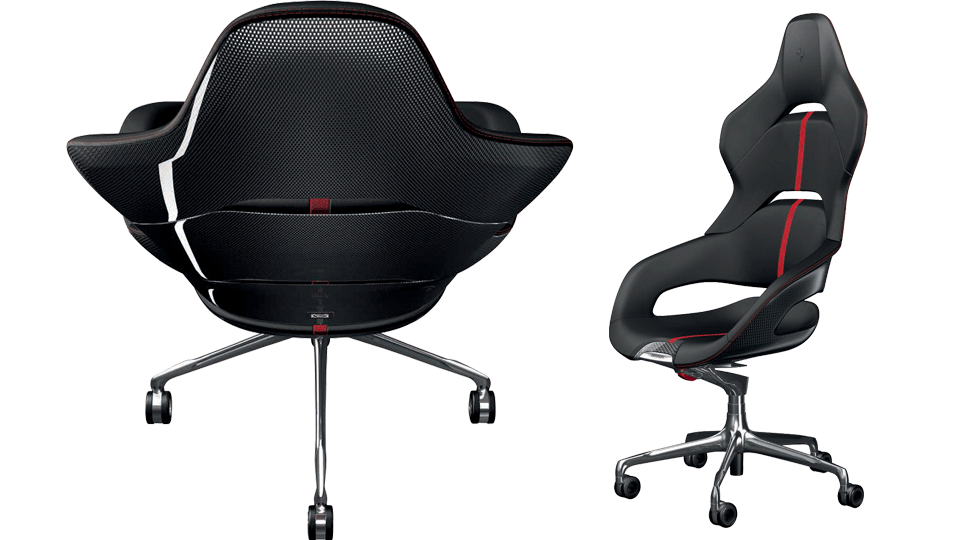 Every aspect of the chair connects with Ferrari's DNA. From the external carbon fibre shell to the gas powered springs in the seat adjuster, the Cockpit is crafted to imbue the contours of your body with the same dynamic sensations that have propelled Ferrari to the top of the racing world. The swivel base echoes the same design and mechanical elements as the prancing horse steering wheel and its self-braking system intuitively kicks in just when you need it. What arises from such symbiosis between design and power is truly astonishing. Your creativity and energy levels boosted. Late nights in the office transformed by a design that feels your intensity and matches it, pace for pace.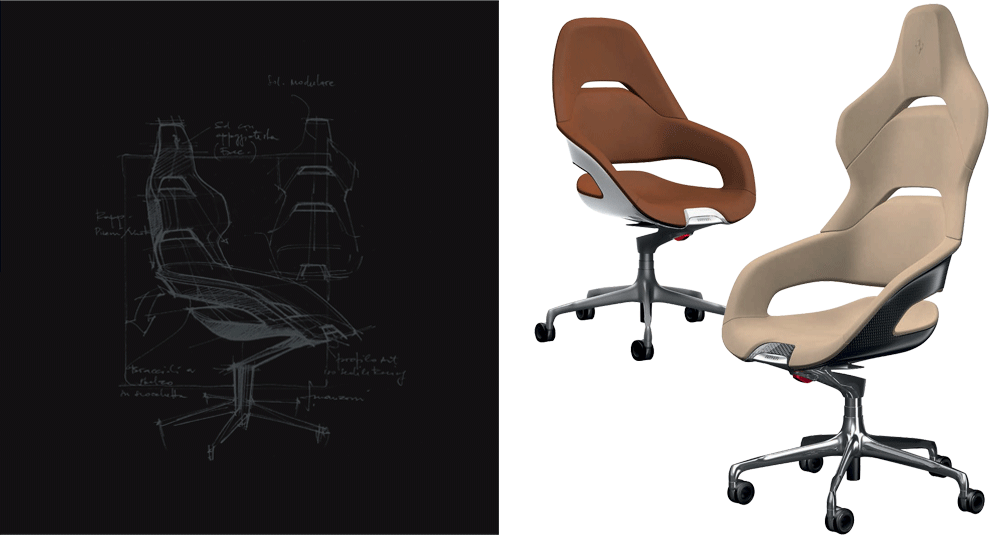 The Cockpit is currently available in two thrilling models: The President and The Executive. The President is the directorial model; it's high backrest drawing inspiration from the expert ergonomics of competitive racing seats. The Executive is an equally persuasive edition that is easily adapted to all work contexts, its purposefully low and slim backrest ensuring the user greater freedom of movement. Both chairs are fully customizable in trims inspired by three classic Ferrari lines — the Scuderia, Classica and Inedita. Whichever way you choose to drive, Flavio Manzoni's team at the Ferrari Style Centre have ensured optimal comfort and the same show stopping panache the world has come to expect from this iconic Italian brand.
Blast your way into first place this year with The Cockpit Office Chair.