Find Your Way: Use Coordinates
In a world of Waze, we tend to give little thought to the invention of coordinates. Or to the fact that with one maestro's breakthrough, the entire world became mappable. And yet without it, there would be no satellites. No destination weddings. And absolutely zero possibility of checking in on Twitter.
Perhaps, it's natural then, that when Michael Anastassiades decided to play with poetry & precision, he found himself drawn back into the orbit of the Cartesian Grid.
"The very seed of the idea actually began in a life drawing class when I was twelve years old," he explains.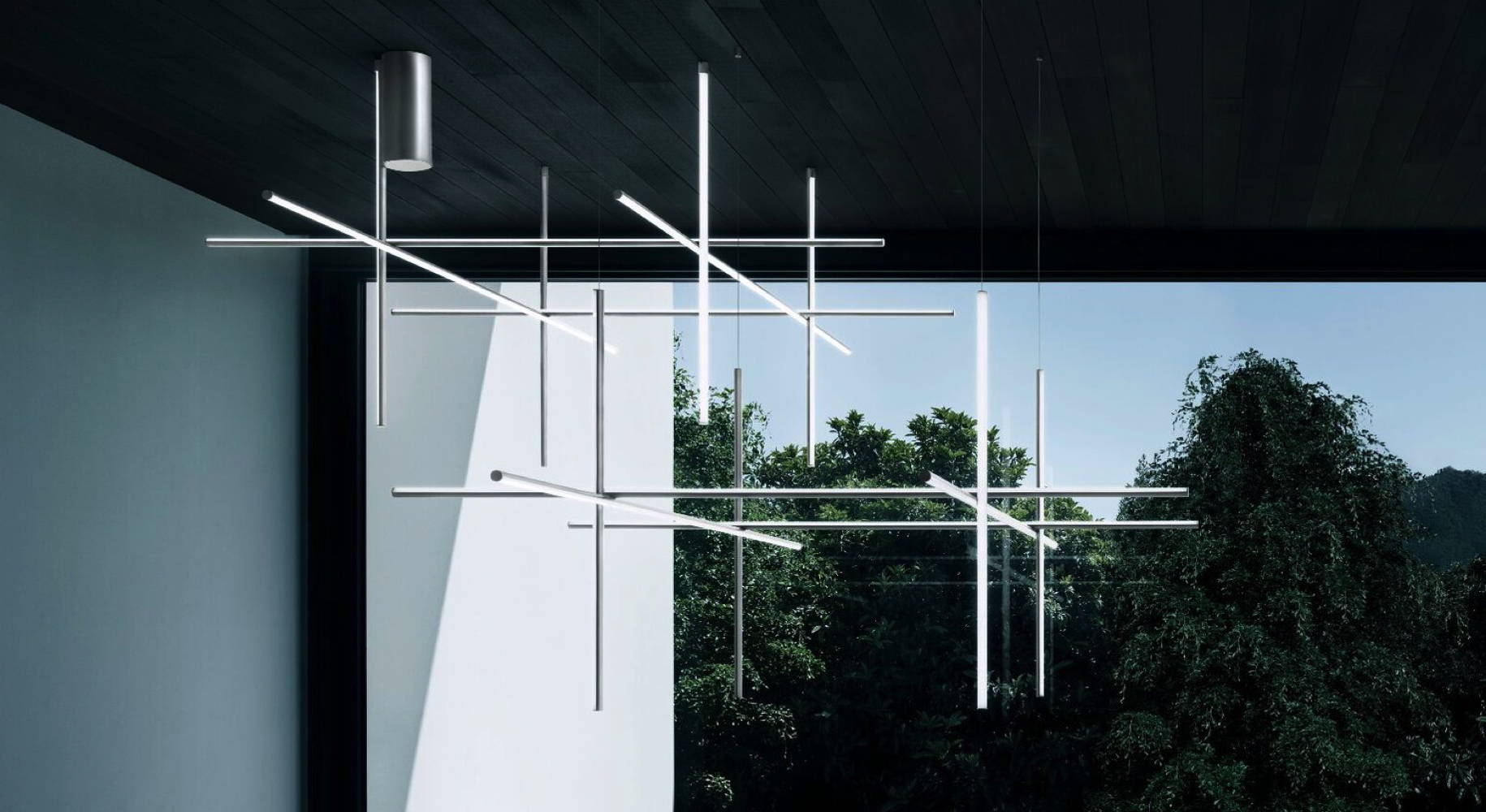 "It was my first time learning how to draw the proper way," he confides, "and I remember being taught to cross-hatch lines when representing cast shadows; a technique that helped me build contrast, layer after layer."
"In later life, I became fascinated by how the same gesture could be translated into a three-dimensional object."
"What would it be like if, this time, I tried to represent light rather than shadows? How would the edges blur through the crossing lines?'
---
What would it be like if, this time, I tried to represent light rather than shadows?
---
The investigation led to the development of the Coordinates collection — a glowing, golden family that seeks to add intrigue to the lost spaces above tables or between furnishings.
Developed with the bold spirits at Flos, it pioneers a new kind of technology in which electromechanical connectors allow the rods to be built into stunning constellations.
Beautiful alone, better together, it represents nothing short of a new ecosystem of light. Buildable, poetic, and a darn sight more contemporary than your average chandelier.
And while we may not be geometry buffs, we happen to think Rene Descartes would have loved its linear lines and convex angles — cutting through open space like a cool summer breeze.
Shop the Coordinates collection