FOCUS/15 – Introducing Moooi Carpets!
The moment has come for Chaplins to bring to Chelsea Harbour the rich and refined Moooi Carpets collection with an extensive assembly of unique, iconic and breathtaking designs.
Moooi has always focussed on bringing additional beauty to the lives of their clients by decorating their homes, offices, hotel rooms and restaurants with iconic and innovative pieces of furniture and lighting.
Moooi Carpets has now decided to take the next step by offering a wide range of carpets for all tastes, from signature creations by renowned names of the design world to customisable solutions ideal to finish off an interior environment in style.
Let us introduce you to the wonderful world of Moooi Carpets!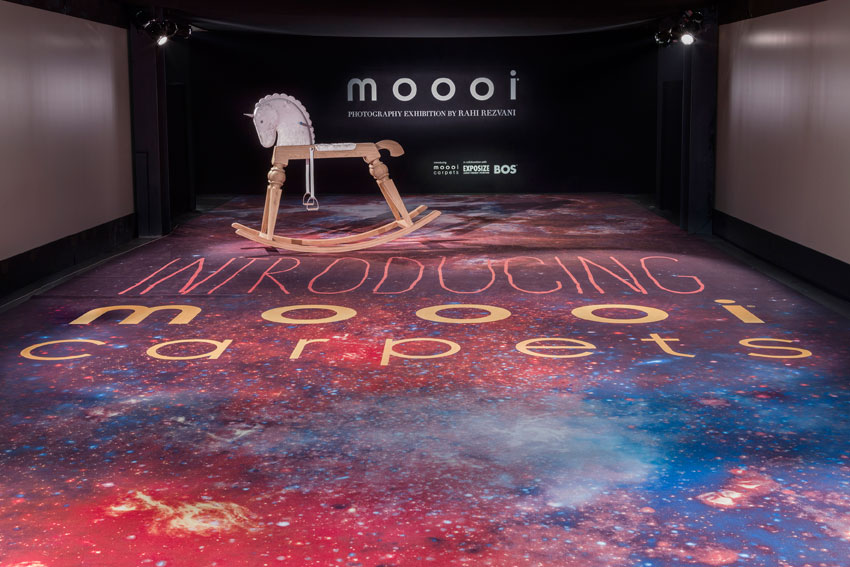 Moooi Carpets reinvents the carpet and opens up new horizons in the design world by introducing a technology that generates extremely high definition prints, which can even result in photo realistic flooring solutions. All the carpets combine an endless mix of colours thanks to the use of a groundbreaking high definition Chromojet printer and its accurate tones, which generate a playful illusion of depth. The collection counts on a broad variety of possibilities, being composed by three different families: the Signature, Moooi Works and Your Own Design. Each family group offers a number of different solutions to meet the many demands of projects and individual taste. 'Design your own carpet, retouch a Moooi Works carpet with 648 different colours or buy your favourite Signature carpet print. Moooi Carpets has it all. It's the reinvention of the carpet!' proudly announces Moooi's CEO Casper Vissers.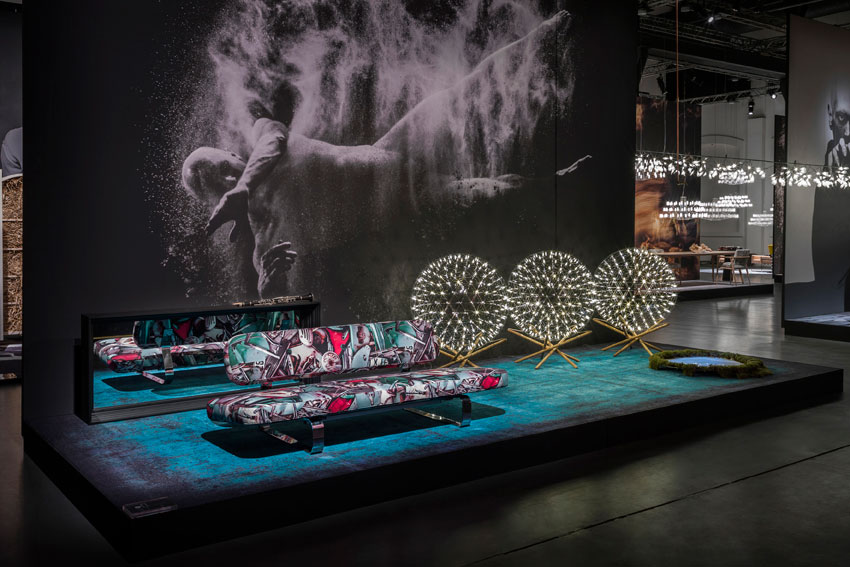 The surreal, eye-catching designs of the Signature Carpets convey a sense of depth, intensity and motion. 48 breathtaking, eccentric and playful carpets designed by renowned names of the design, fashion and visuals arts worlds such as Bas Kosters, Bertjan Pot, Broersen en Lukács, Edward van Vliet, Front, Jurgen Bey, Klaus Haapaniemi, Maison Christian Lacroix, Marcel Wanders, Marian Bantjes, Neri&Hu, Ross Lovegrove, Sonya Pletes and Studio Job. Each creation represents its designer and the amazing world of his/her expertise and imagination. Next to these printed carpets, Moooi Carpets presents also 5 'jacquard' woven carpets by Marcel Wanders, which, with sophisticated and refined details, reproduce flat woven designs of 3D images that appear to be literally carved into the carpets.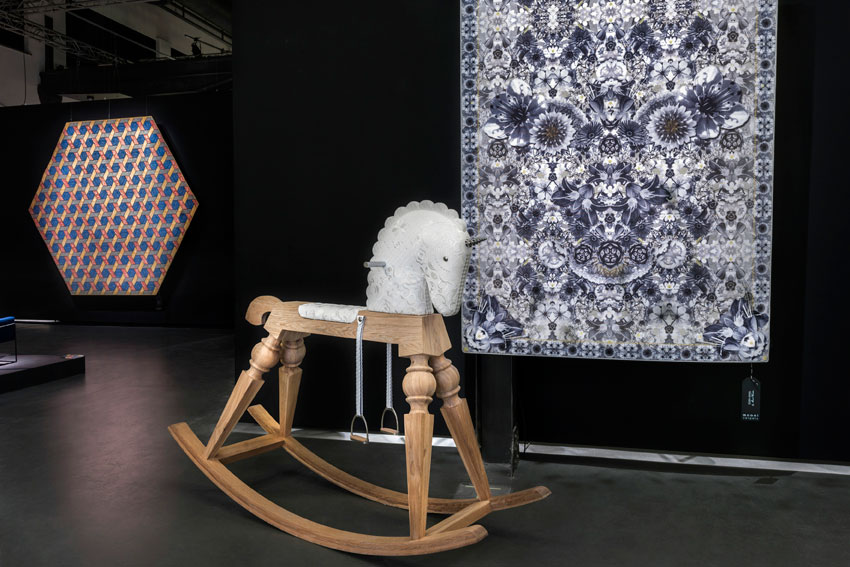 The Moooi Works Carpets make for the best silent friends of any interior environment. They are a basic collection that includes a selection of straightforward yet refined designs. Helpful customising options (colours and size) have been implemented in order to achieve 'the' perfect carpet match for all. Pleasant and elegant, these stylish carpets harmoniously blend into their surroundings, bringing along a final touch of colour, composition, structure and warmth.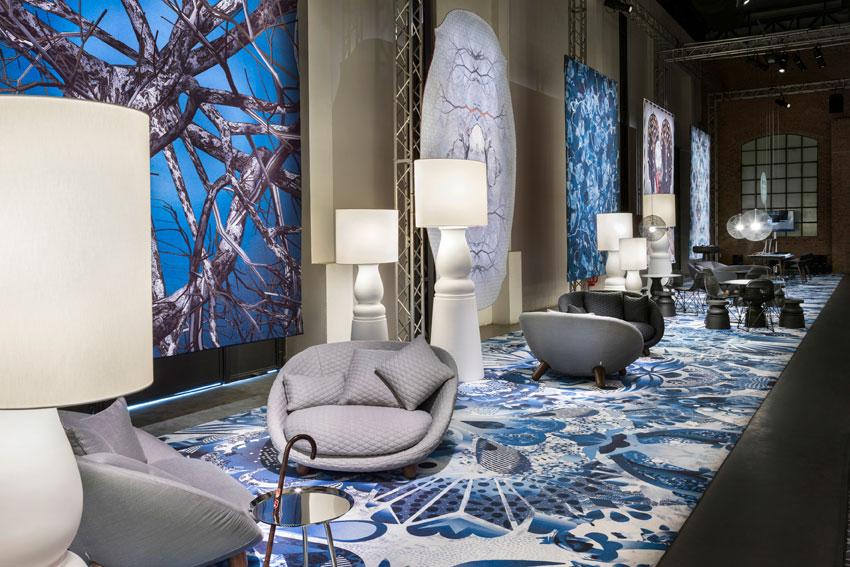 Your Own Design offers the tools to develop and produce a tailor made carpet design. During this process the Moooi Carpets team follows clients' wishes step by step, proposing the best solutions to create a unique carpet match for each project and its individual needs. In this case the clients become the designers.
This is just the beginning of a new platform that will lead to the most unique ways of creating, customising and developing flooring solutions. In the near future Moooi Carpets expects to grow in different directions by exploring even more options to offer carpets matching everyone's wishes and dreams.
Moooi Carpets proposes a vast, exclusive carpet collection, from signature jewels that always leave guests breathless to beautiful designs that finish off an interior with a dash of colour and heaps of style!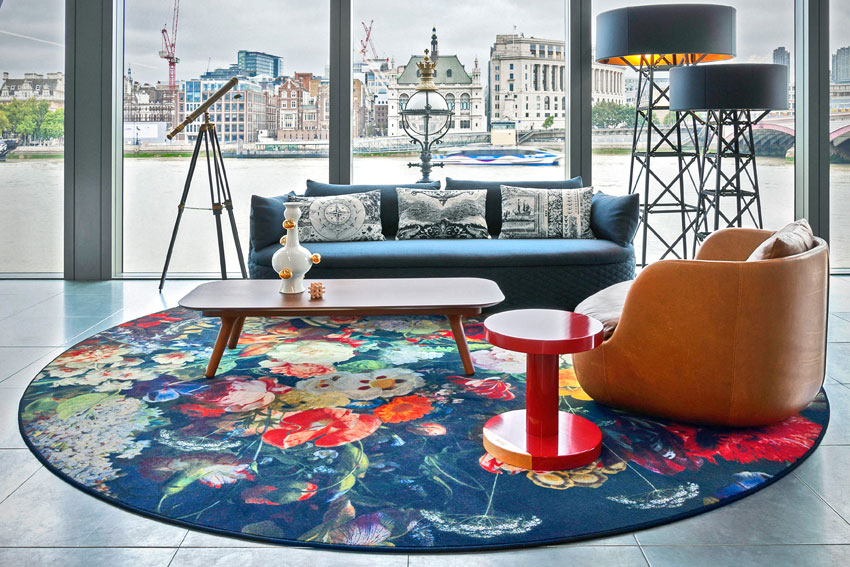 Come and experience some of the great designs for yourself at FOCUS/15 – The Ultimate Interiors Event!
TRADE PREVIEW
Sunday 20 – Thursday 24 September
ALL WELCOME
Friday 25 September
OPEN 10am – 6pm
FREE ENTRY
CHAPLINS CHELSEA
Design Centre Chelsea Harbour
2nd Floor South Dome
London SW10 0XE