Give Your Home A Glamorous Gothic Update
What's the first thing you think of when someone says Gothic? Perhaps Mary Shelley's Frankenstein or a sullen vampire sheltering in a dusty crypt. Lightless and loveless, it's hardly an aesthetic to write home about. But this distinctive style has been gravely misrepresented in popular culture. The Gothic is actually a ripe source of interior inspiration with centuries of architecturally fascinating buildings to prove it. It's also much more than a seasonal buzz word, décor has been going dark ever since Elle Décor revealed "modern black" as this years interior power play.
Today we'll be showing you how to incorporate gothic glamour in a contemporary home, with all of the sophistication and none of the dust. So this Halloween you can forget the tired tropes and lazy black and orange pairings. Instead, start dreaming of the glow of a luxurious chandelier on a smoked glass table, jewel tone velvet sofas and the timeless allure of a high back armchair.
Smoke and Mirrors
Around this time of year we automatically start gravitating towards darker hues. Whether it's deep plums, moody indigos or serious greens, these colours seem to lend an inky maturity to our winter interiors.
Throughout history, black has been associated with magic, power and wealth. And while we've always appreciated the visual synchrony of monochrome interiors, we've shied away from using black on our walls. With dark feature walls firmly back on our style radar, we'd like to suggest adding some blacks or charcoals to your palette. In the same way an all black outfit looks seriously sleek, black interiors lend a sophistication that cannot be found anywhere else on the colour wheel.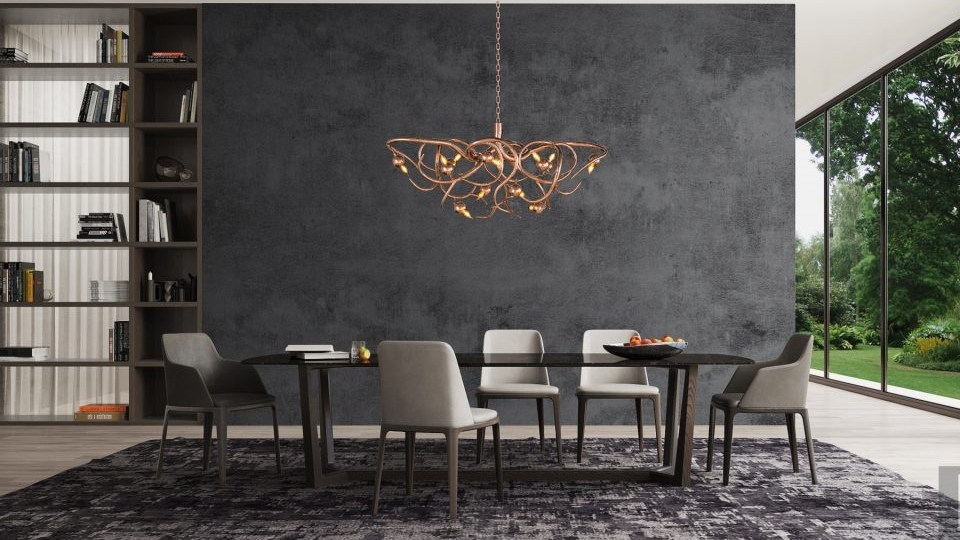 One temporary solution is to opt for stylish gothic wallpaper. Mineheart's Wrought Iron Wallpaper adds depth and drama to properties of all sizes, and is an adventurous way to liven up plain walls. The repeated motif is wonderfully three dimensional, and provides just the right amount of old worldly intrigue to a modern home.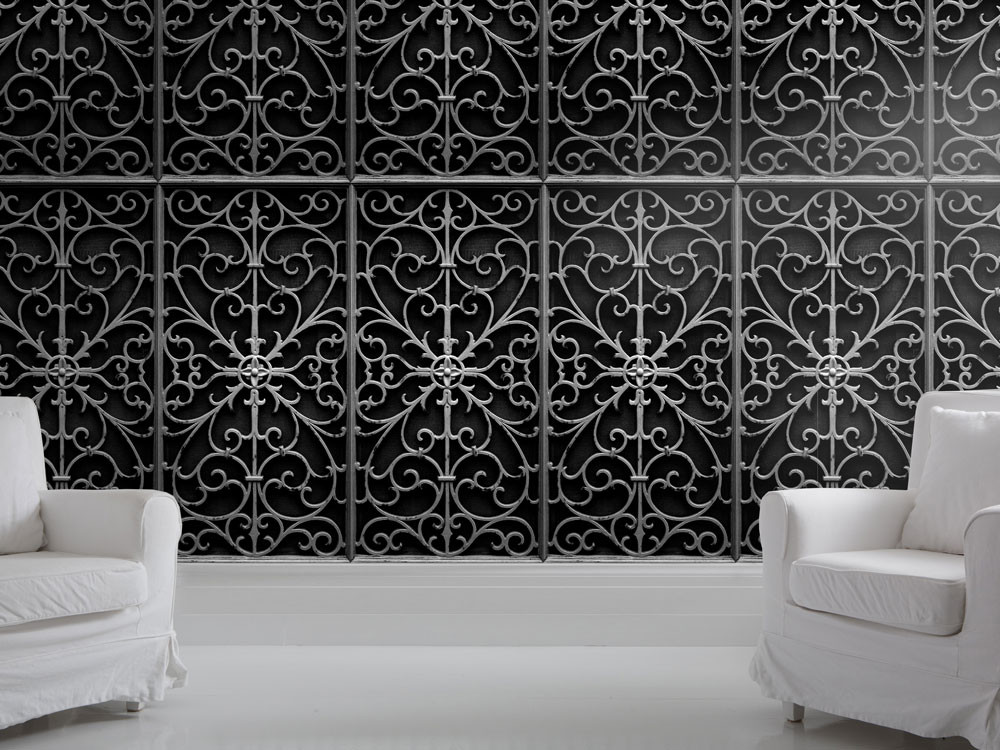 Of course, decorating with dark colours requires great lighting. While most Gothic buildings benefited from large stain glass windows, our contemporary homes aren't quite so lucky. Fortunately, there are plenty of interior hacks to get around this problem.
Consider investing in a modern wall mirror and hanging it opposite an east facing window. It's a sure fire way to help reflect natural light as well adding a decorative element to your living space. Gothic mirrors revelled in intricacy, with trefoil outlines and ornate detailing. Glas Italia's show-stopping Sturm Ung Drang Mirror references this perfectly, while offering a new visual lightness thanks to it's magnificent Murano glass border.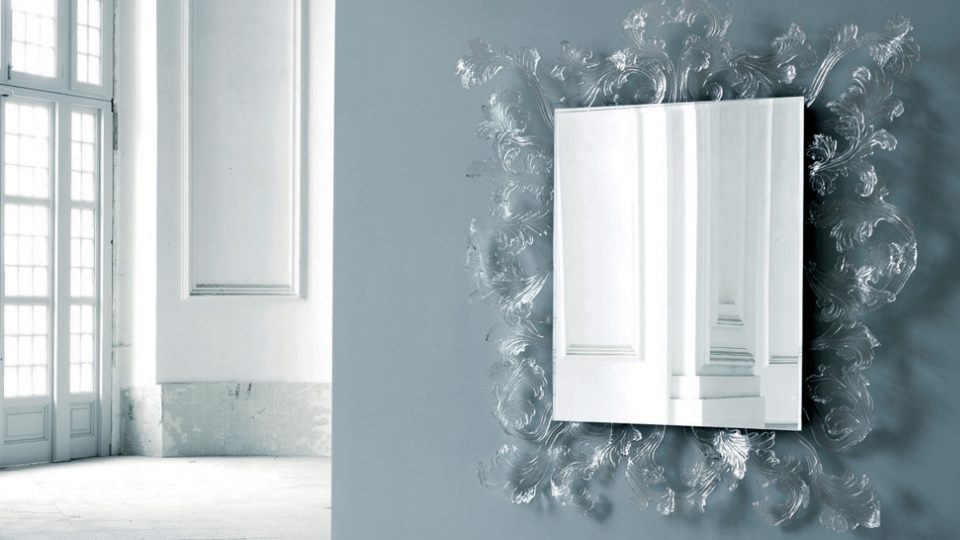 Bocci's Series 19 takes a different approach, reinterpreting the Gothic preference for thick black frames with an innovative exploration of brass sand-casting. Throughout this innovative procedure, the frame in essence designs itself, oxidising to form a rich volcanic texture. Embedded within the dramatic frame is a luminous plate, perfect for bouncing light around darker colour schemes. Designed with the intention of arousing extremes of emotion, this objet d'art echoes the themes of drama and fatal attraction prevalent in Gothic design and literature.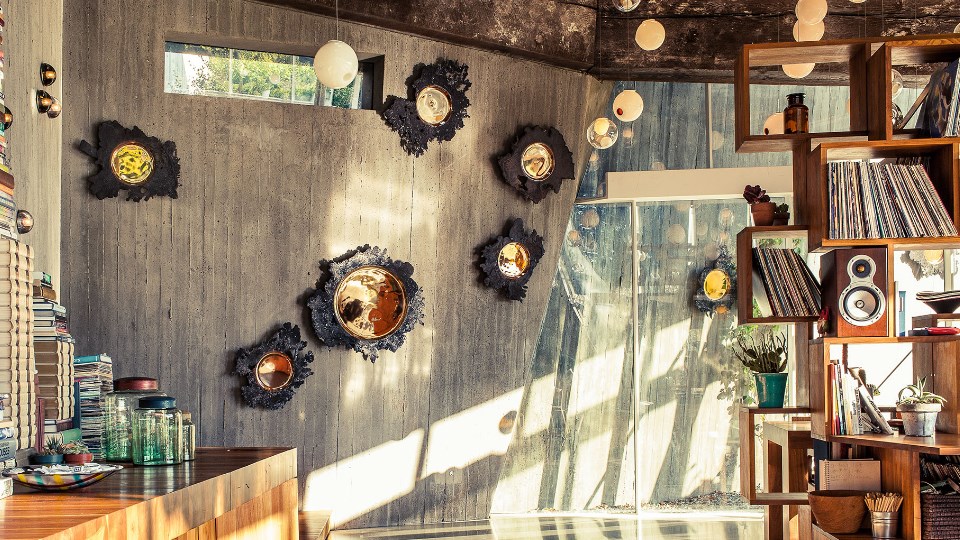 THE FAIREST OF THEM ALL
Out Of The Darkness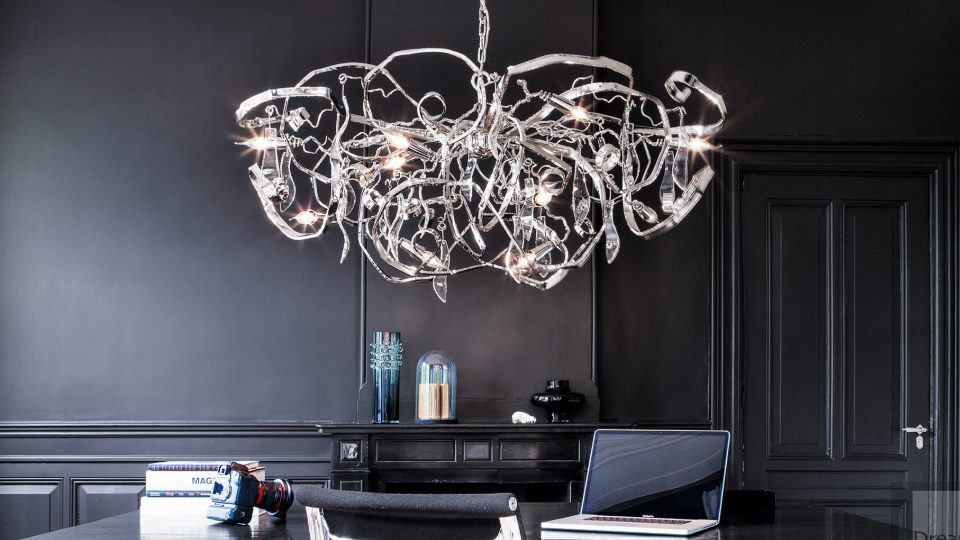 Lighting is where this trend gets really exciting. From luxury chandeliers to stylish pendant lights, Gothic homes were adorned with the most striking illumination imaginable. There are a couple of brands to look to for a modern twist on this. FLOS's iconic 2097 Pendant Light is an option for those who want to subtly channel Gothic grandeur with a firm 21st century finish.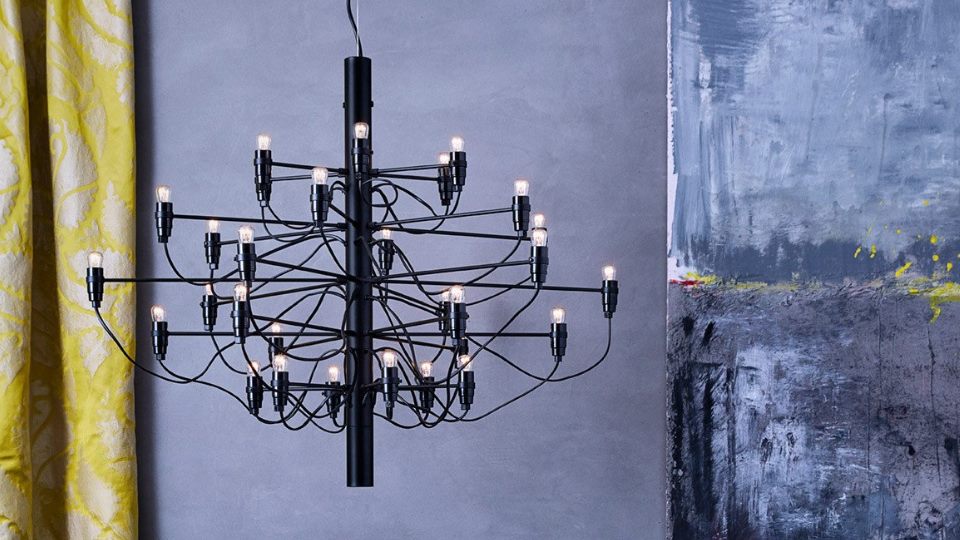 For the more adventurous, look no further than Brand Van Egmond. Their spellbinding creations are among some of the most beautiful chandeliers available today. The Candles and Spirits Collection is particularly evocative, conjuring up a gorgeous play of shadow and light. Manufactured using sculpted steel and Swarovski crystal, this designer chandelier was created to steal the show — even when it's switched off. The Candle and Spirits Collection also delivers a warmer, more authentic illumination than its LED equivalents, which is closer to the flickering candles and inefficient halogen bulbs of the first Gothic chandeliers.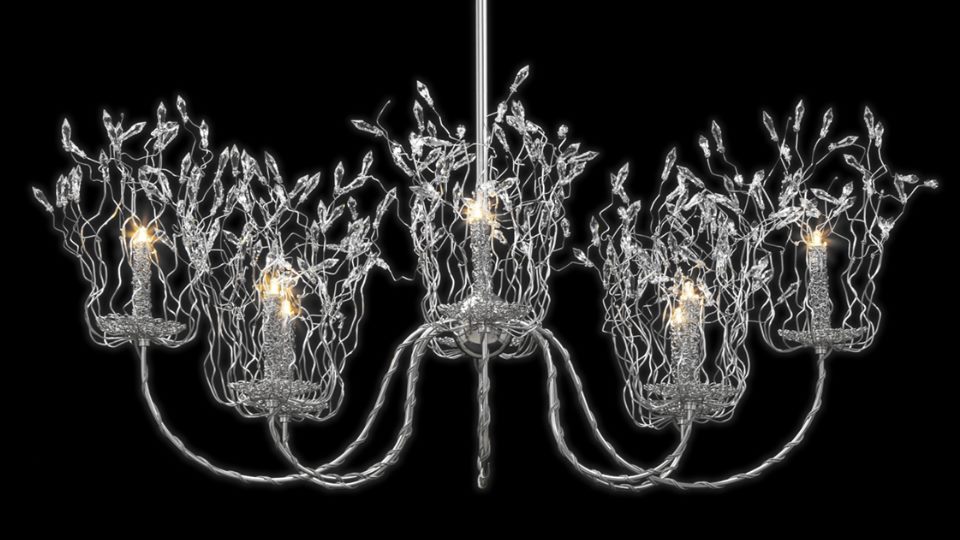 Modern lanterns can also be a fun way to play around with different levels of illumination. The Zeppelin Lantern makes a striking addition to this hallway's modern console table and can moved around the house as needed to provide an extra boost of illumination in the darker winter months.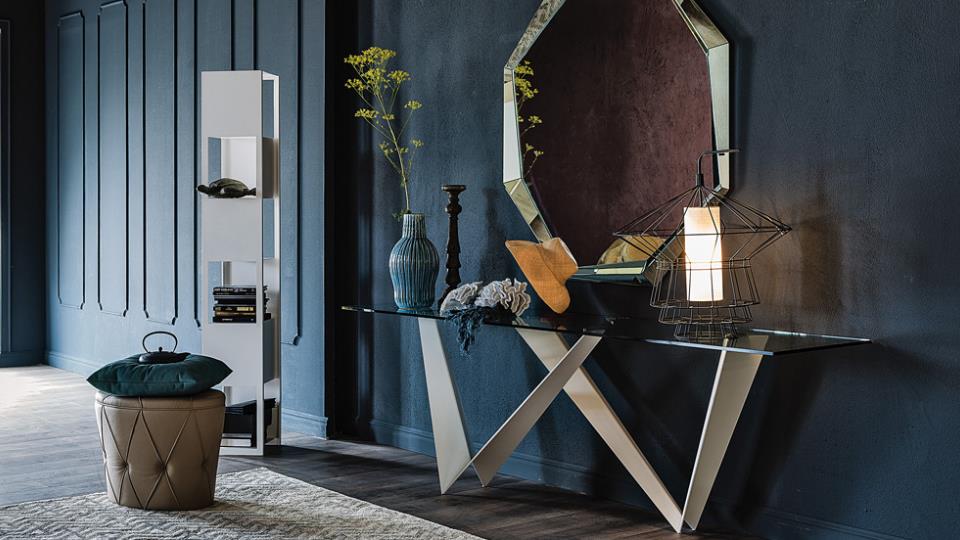 GO GOTHIC
A Fatal Attraction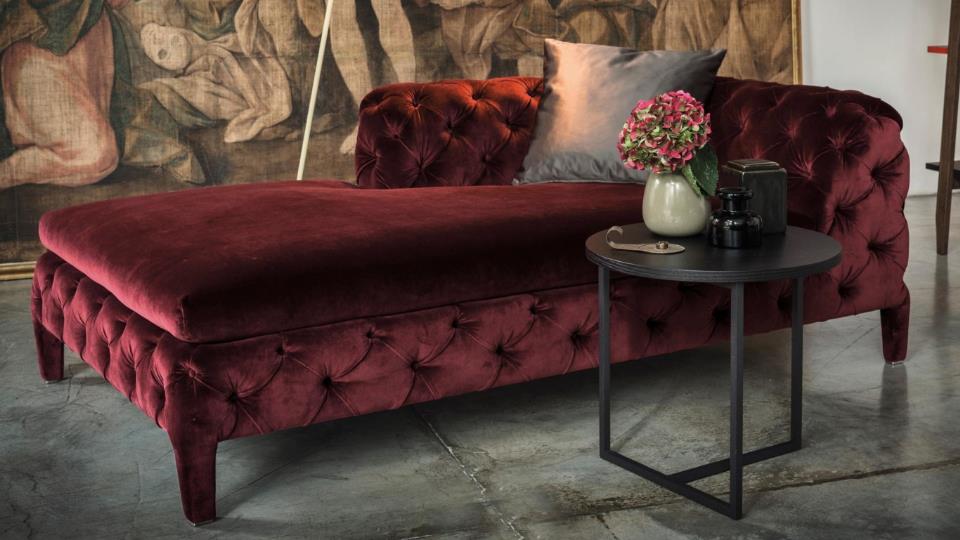 It's often said that a rich textual palette gives a house soul. To soften the appearance of cooler walls and statement lighting, look to lush materials for your surrounding furniture.
Velvet with its soft sheen and rich texture was a firm favourite in Gothic mansions and is a key interior trend this 2017/8. It's wonderful lustre lends itself to all kinds of interior styles, from French classicism right the way through to Scandinavian chic. Our favourite velvet furniture for this year includes the new Beetle and Womb Sofa, as well as the enchanting Limited Edition Series 7 Dining Chair. These wonderful jewel and rust tones work perfectly to enliven dark walls, especially when paired with sculptural greenery and metallic accents.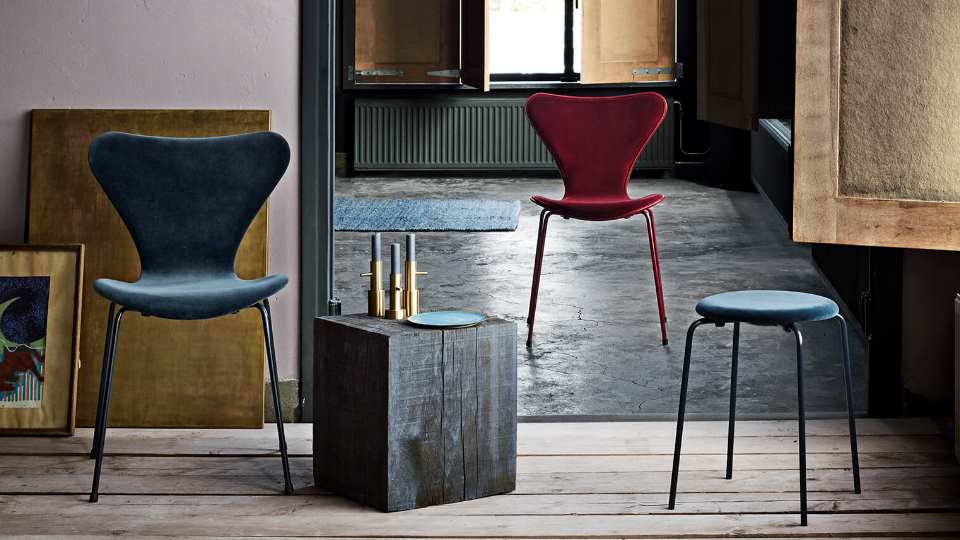 For a more classic effect, have a look at Maxalto's Febo Range. Their low back armchair and chaise lounge carries the memory of the iconic cocktail chairs of the 20th century, and are a fantastic way to incorporate Gothic silhouettes into home.
Likewise, capitonné and quilted finishes are also a great way achieve that much needed visual softness. Arketipo's Windsor Sofa and Armchair are both blessed with this luxurious upholstery, although notice the different effect this has when upholstered in leather and then velvet.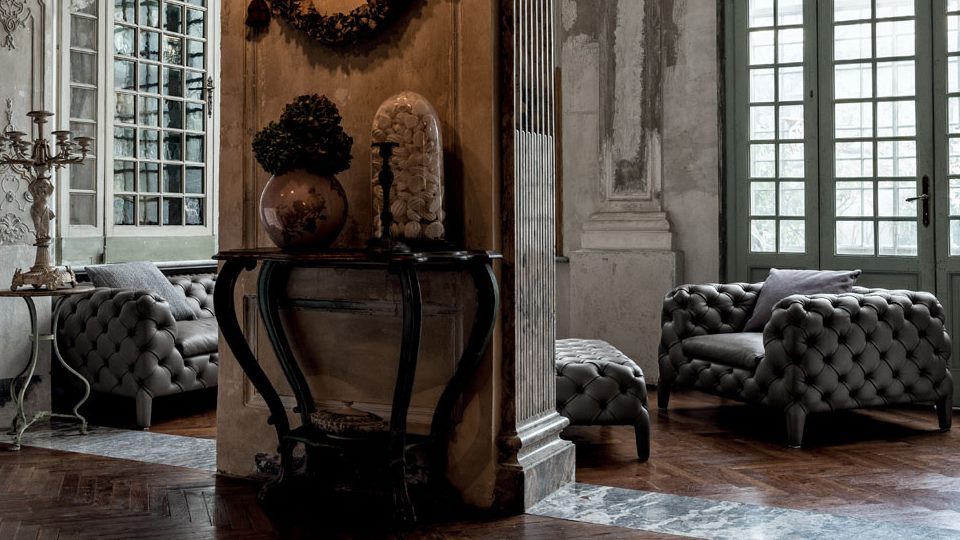 Revered for their lustrous quality, metallic finishes are a fantastic way to add glamour and luminosity to dark interiors. Observe how even in the darkest of decors, the brass of Haumea Coffee Table adds a glowing finish. The key here is of course subtlety. If you're mixing metallics, do so carefully on different levels, trusting in your dark colour scheme to bridge the difference.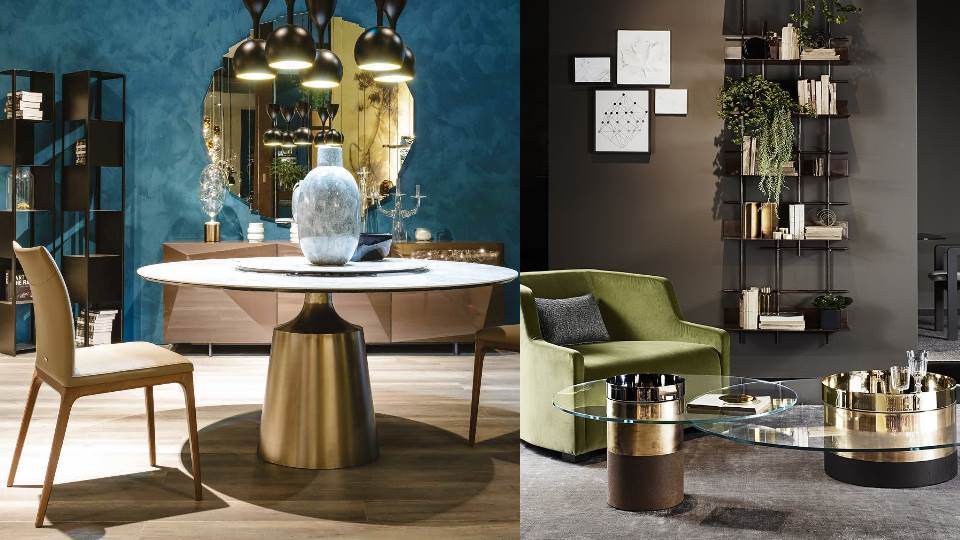 Next In Line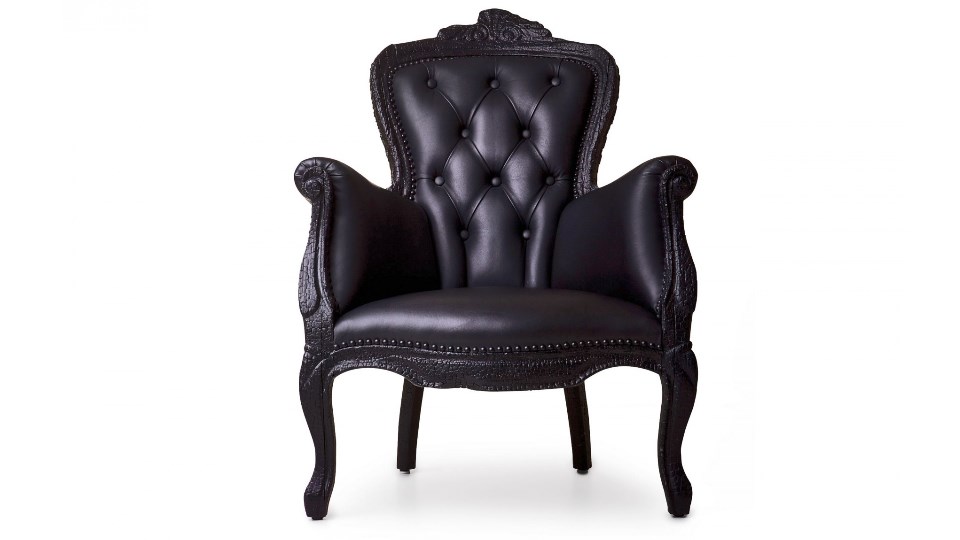 As we've seen so far, Gothic glamour demands detail, ornamental flourishes and technical mastery. Another firm fixture is the stately high backed armchair, ideal for gifting moment of reflection.
The Smoke Armchair coalesces all of these ideas into one mesmerising product. Part of a revolutionary series by Dutch brand, Moooi, this modern armchair is quite literally finished by fire. The edges of the chair are set alight, the immense heat introducing a gorgeous charred finish. The torched edges are then treated and sealed with epoxy, after which the transformation into a modern Gothic masterpiece is complete. Revered by design museums the world over, the collection also includes the Smoke Dining Chairs, for those who crave a spooky supper.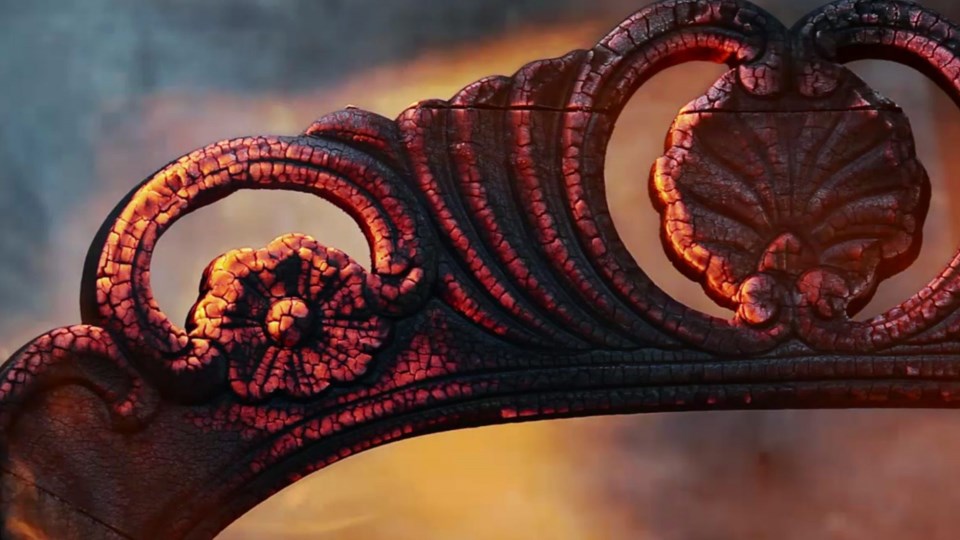 There's also something distinctly vamp-ish about Carl Hansen's CH445 Wing Chair. Whether it's the flared high back or plush leather finish, we can definitely imagine a mysterious figure sitting down with their legs outstretched on a leather footstool.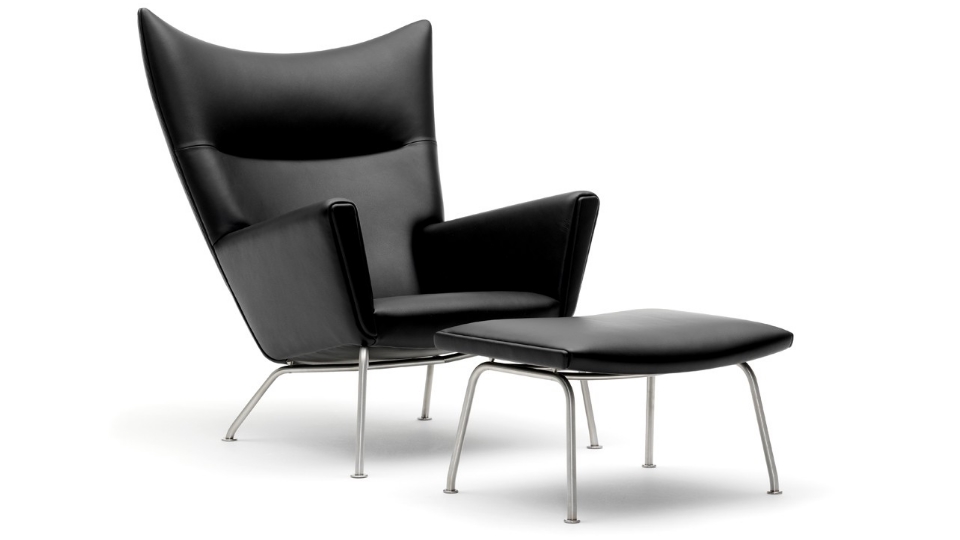 ARMCHAIRS WITH AN EDGE
Back To Black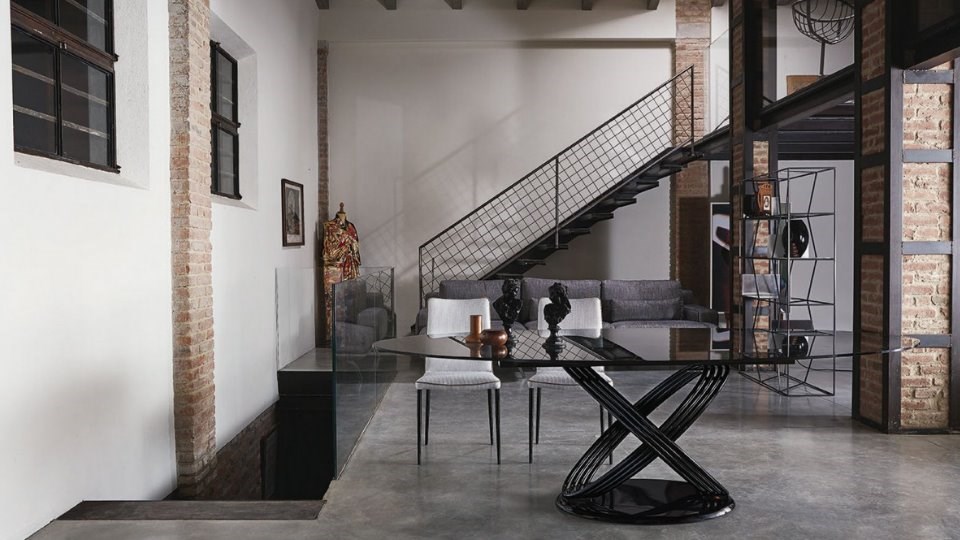 We've all heard the old adage to buy black — it goes with everything! But using a black base really does open up new colour combinations for the modern home. Atmospheric yet stylish, this restrained palette means you can really incorporate a variety of textures and hues. For those who aren't sold on the more adventurous Gothic pieces, we've collated a round up of home accessories and modern art work to inject a small dose of Gothic glamour into your home.
We'd love to hear about how you style Gothic items in your home. Drop us a message on Twitter, Instagram and Facebook with your take on this exciting style.