Happy Birthday Hans! Discover The CH24 Wishbone Chair in Glossy Blue
 The very best designers do not die. Instead, they live on in the furniture and buildings they leave behind. One such immortal legacy belongs to Hans J Wegner, affectionately known as the great-grandfather of Danish design. A cabinetmaker by trade, he revolutionised the art of seating, creating over 500 minimalist chairs over the course of his lifetime. The most famous is the CH24 Wishbone Chair, whose Y-shaped back and hand-woven seat has become an emblem of Scandinavian design.
To celebrate what would have been Hans' 106th Birthday, the CH24 has been reinterpreted with a glossy blue lacquer, courtesy of award-winning designer, Ilse Crawford. Available for the month of April only, it's the ideal gift for collectors of iconic Scandi design.
'Reinterpreting Wegner is a huge honour and we've been very careful to respect the entire process; the comfort was already there, of course, the forms are so wonderful, but we wanted to give these chairs an even more sensual expression, one that is both timely and timeless.'

 

Ilse Crawford
"The work of reimaging an existing design was also very important to Wegner himself. His furniture is a reflection of a lifetime's work, and his focus on constantly improving and refining and pushing and experimenting was extraordinary. To be, in any way, associated with Hans Wegner is obviously amazing."

 

Ilse Crawford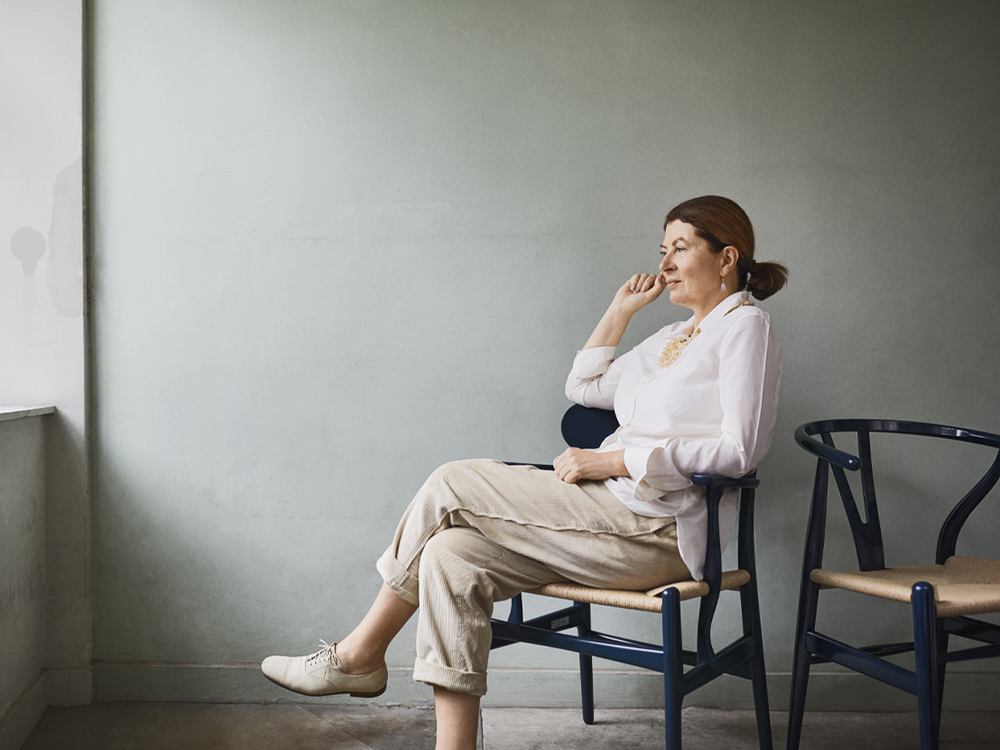 SHOP CARL HANSEN & SON'S CH24 WISHBONE CHAIR ONLINE AT CHAPLINS