Interior Inspiration: Art Deco RCG Residence by Mim Design featuring Molteni & C, B&B Italia, moooi and ANTA Lighting
This Art Deco residence in Melbourne, Australia has some beautiful period features, which have been complemented perfectly through the use of modern furniture!

Arper Catifa 46 Task Chair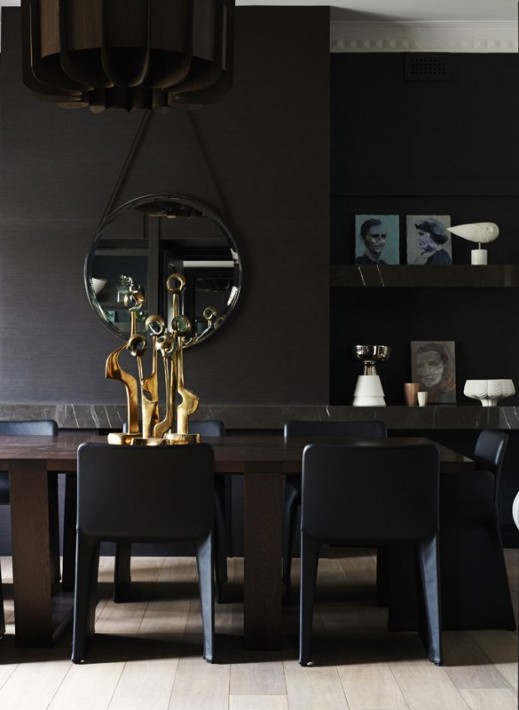 Molteni & C Glove Chair by Patricia Urquiola
Moroso Ego Stud Mirror by Diesel

Molteni & C Hi-cove Armchair by Ferruccio Laviani
Get the look: Ligne Roset Patch Coffee Table by Jean-François Dingjian and Eloi Chafaï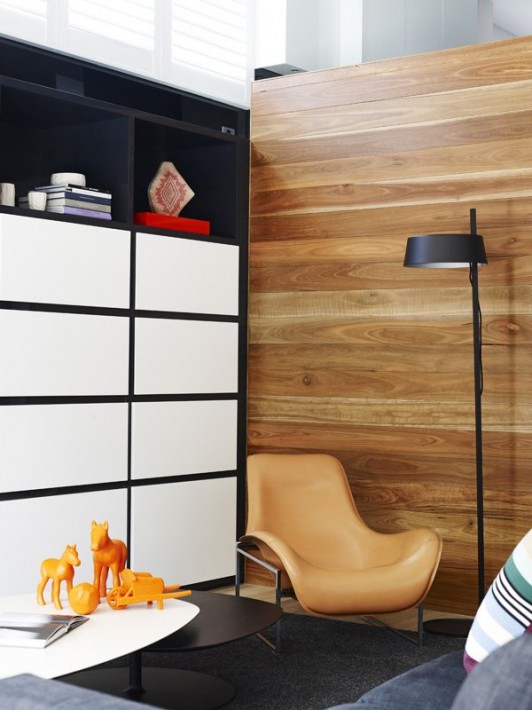 B&B Italia Mart Relax Armchair by Antonio Citterio
Anta Leuchten Ella Floor Lamp by Jörg Zeidler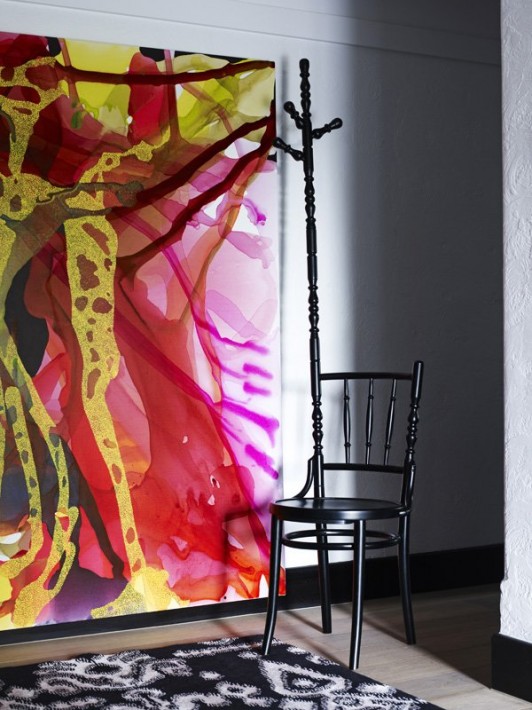 moooi extension chair by Sjoerd Vroonland

Molteni & C Wave Bed by Hannes Wettstein
De la Espada Tulip Table Lamp
Description from Mim Design:
This Art Deco residence had some beautiful period features that we wanted to complement and accentuate, which lead us to the striking and dramatic monochromatic colour palette.

The front section of this residence was the original Art Deco home which transitioned to the more recent extension to the rear. The period rooms became somewhat of a retreat for the client, with a focus on mood and deluxe details. The same high level of detail and finishing was applied to the rear contemporary space, but with a lighter and more casual feel.

The sitting and dining room were designed to have a strong relationship with each other; original, beautifully detailed Art Deco double doors leading into these rooms off the hallway were refinished and framed with custom joinery portals to create depth to the aperture. Layering of portals was a key theme created throughout different spaces of the house.

Soft grey walls with black framing and window shutters portray a deluxe bedroom setting. The floor and walls of the ensuite where lined with straight cut Ocean Blue Travertine adding to the premium feel of the bathroom.

The kitchen was re-designed as the anchor of the house connecting the original home and the more recent extension. The monochromatic palette was continued in the kitchen, where black and white hues turned to glossy 2pac, polished stone and black mirror bringing a clean-line contemporary feel.

The kitchen looks down over the living area, for this we created an integration of finishes and shapes into the lower living room zone. The black glass splashback and kitchen bench top extends across the living area to become the top of the living room joinery unit, and the dark timber portal extends down the staircase to the living room floor.
For further information Click Here.