Milan 2012: British design company Tom Dixon launches 'Luminosity' – An Exploration of Light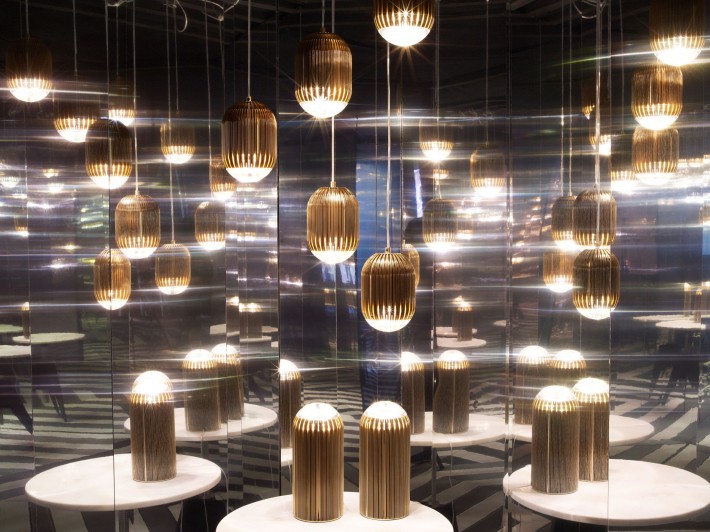 During the Milan Design Week this year, British design company Tom Dixon launched 'Luminosity' a showcase of new lamps, lights and shades presented in a series of illuminated environments, at MOST, a festival of design, innovation and culture, which was  held at the Leonardo da Vinci Museum of Science and Technology in Milan.
Luminosity is an exploration of light. On a mission to illuminate and furnish the future, we aim to de-mystify preconceptions of artificial light and to educate people on the future of lighting. Using the latest technologies and materials, drawn from the worlds of engineering, mathematics and nature, our new products shed as much light on the mechanisms and effects of luminous objects as on the design aesthetic itself.
New Products Included: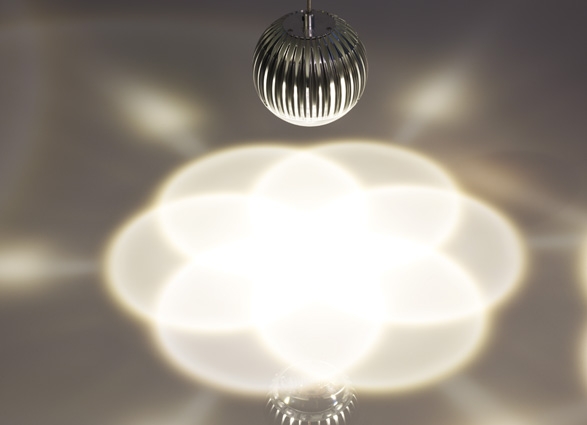 FIN LIGHT is an ode to engineering. Proudly exposing its inner workings, Fin is built of components usually totally hidden from view, including a heat sink, a giant acrylic lens and 6 LEDs.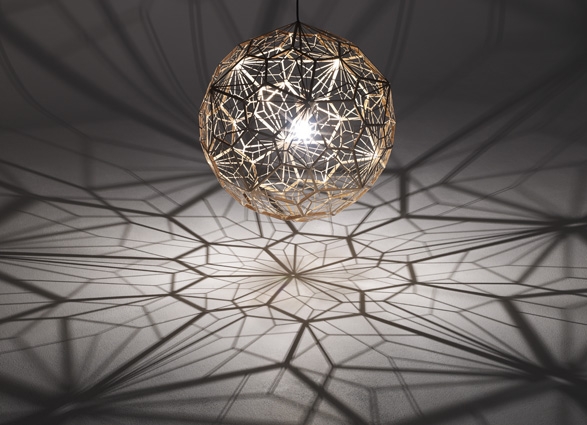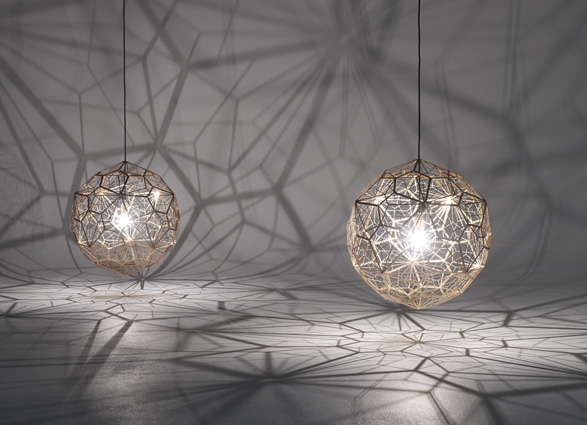 ETCH WEB is a vast 65cm wide shade with an unusual open structure, designed to cast atmospheric angular shadows when lit. Inspired by mathematics an irregular pentagon shape is repeated across the body to create a total sphere.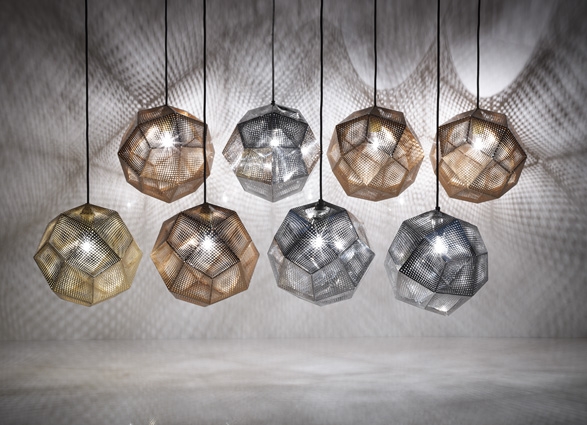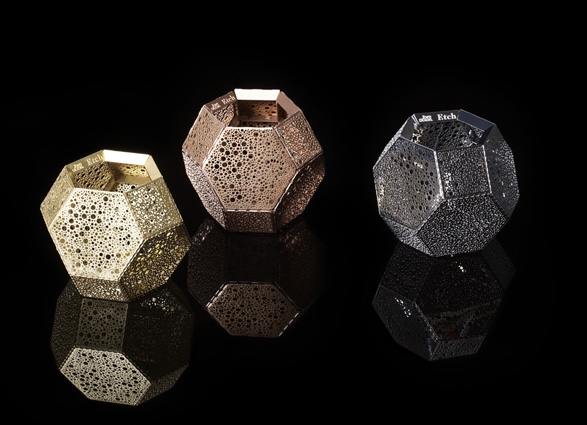 The digitally manufactured, ETCH SHADE and ETCH CANDLEHOLDER are now available in two new colours, copper and stainless steel creating a trio of finishes in the Etch family.
For further information Click Here.