Milan Highlights 2016: Édouard Sofa by B&B Italia
This year B&B Italia celebrated its 50th Anniversary, a period in which the brand has achieved international success and numerous acknowledgments achieved through their design expertise and dynamic vision.
Today, fifty years after its foundation, B&B Italia once again confirmed its place among the very best in contemporary furniture design with its presentation of new products by world famous designers who, driven by an ever innovative and never complacent approach, introduced new interpretations of key designs.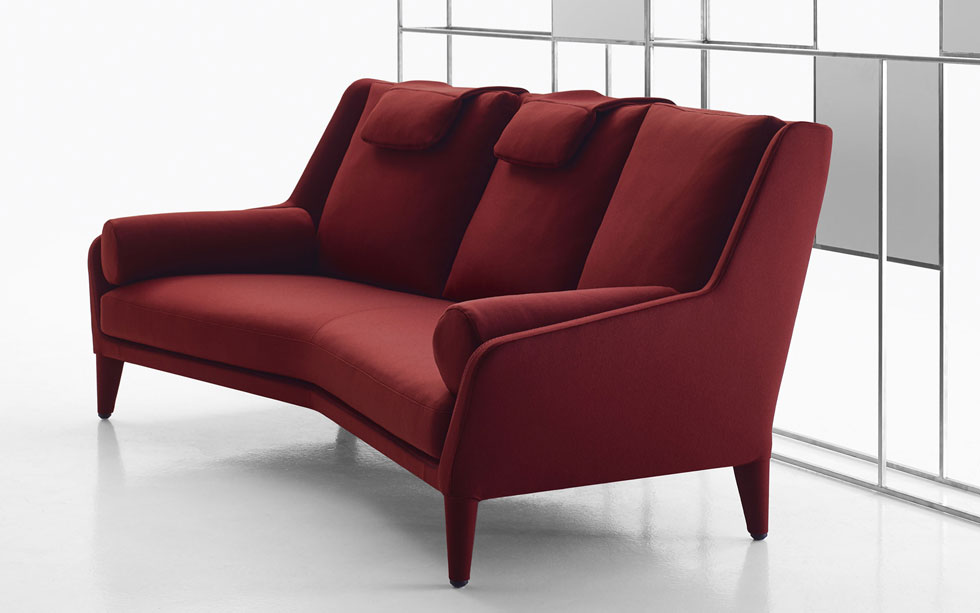 Designed by Antonio Citterio, Édouard is a family of innovative padded furniture endowed with powerful aesthetic and functional charm: armchair, sofas and sectional seating elements (terminal and corner elements, and chaise longue) designed to create restful areas that suit both the space available and the personal taste.
The system offers two models which differ in the height of the structure, namely 90 cm for the armchair and sofas, and 75 cm for the sectional elements.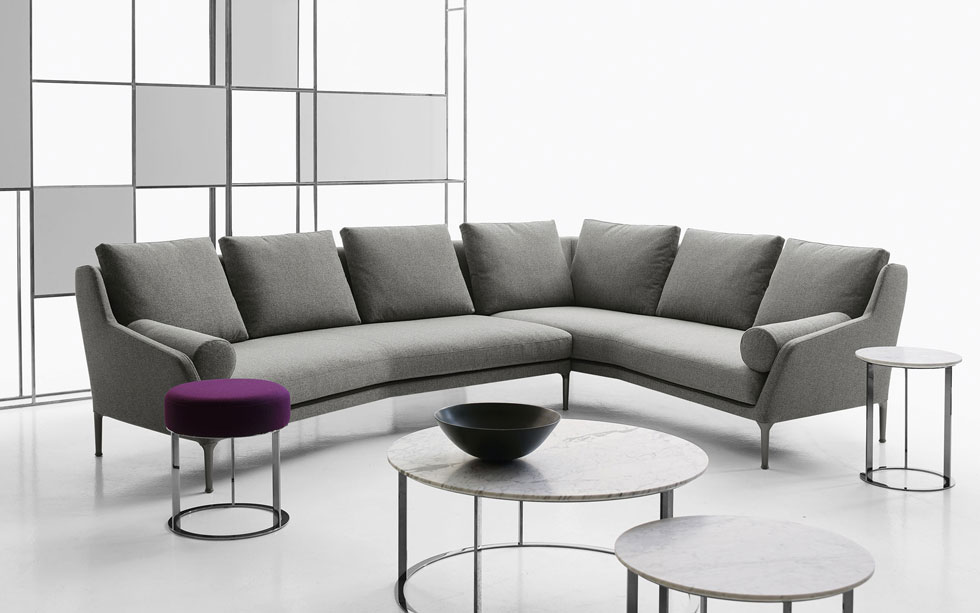 The sofas have been designed to enhance comfort with a wide seat and a high backrest, which can also be fitted with a headrest, studied to ensure efficient and excellent ergonomic support. The silhouette of some elements in the Édouard system is non-linear, but slightly curved, as if the sinuous lines that recall the concept of embrace, were an invitation to convivial gatherings. These curved features are enhanced by placing the sectional elements together, while another powerful daring trait is offered by the design of the armchair and of the sofa without armrests.
Covers are available in a wide range of fabrics and leathers with coloured seams in relief that define the structures with an impressive graphic effect. In the most classical version the cover also conceals the feet, which alternatively are available in the more contemporary black chromed aluminium and pewter finishes.
For further information Click Here.