Readers, the time has come. Not for political posturing. Or any kind of strenuous thinking. But for quiet and unabashed celebration. For the clocks have swung forward and sweeter seasons are finally upon us.
Writing the rules for our Great British summer are the Gandia Blasco clan — Spain's most important design dynasty and the abiding authority on all things alfresco. The manifesto we've co-authored is appropriately uplifting — a mix of serendipitous styles and indulgent attitudes designed to bring the spontaneity of southern Spain to your own jardín. Without further ado, let's dive in…
Thou shalt swap Pimms for Sangria…
What's a manifesto without a little controversy? This summer, if it's la dulce vida you're after then nothing short of a Sangria will do. It takes the sweetness of our summer Pimms and undercuts it with rich Caribbean rum. We recommend serving Nigella's recipe in a sculptural pitcher with tart summer fruits.
Thou shalt chase the Golden Hour…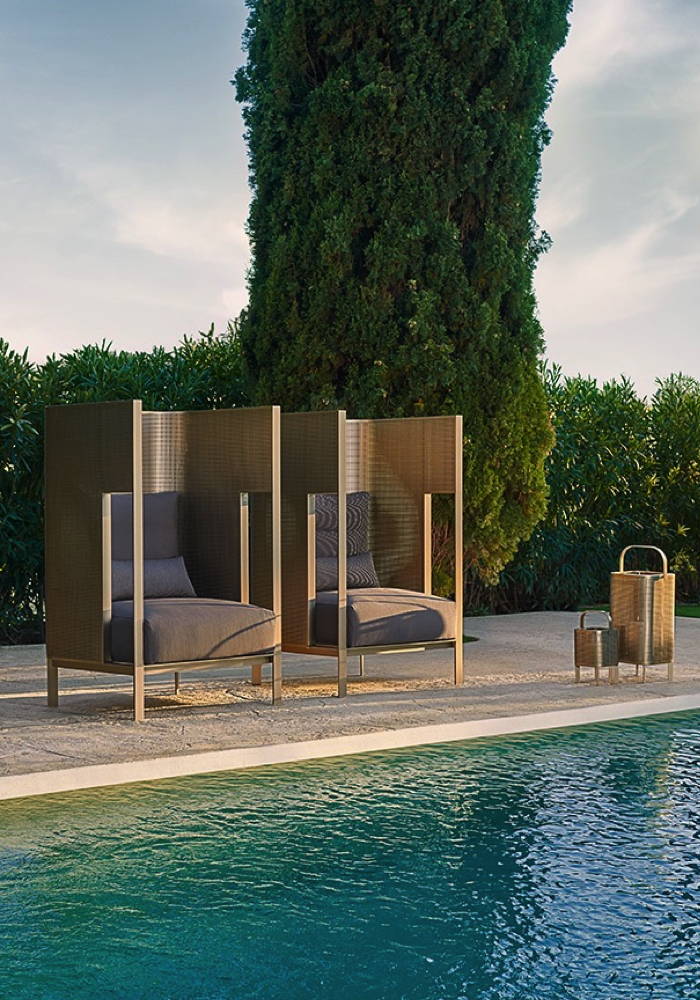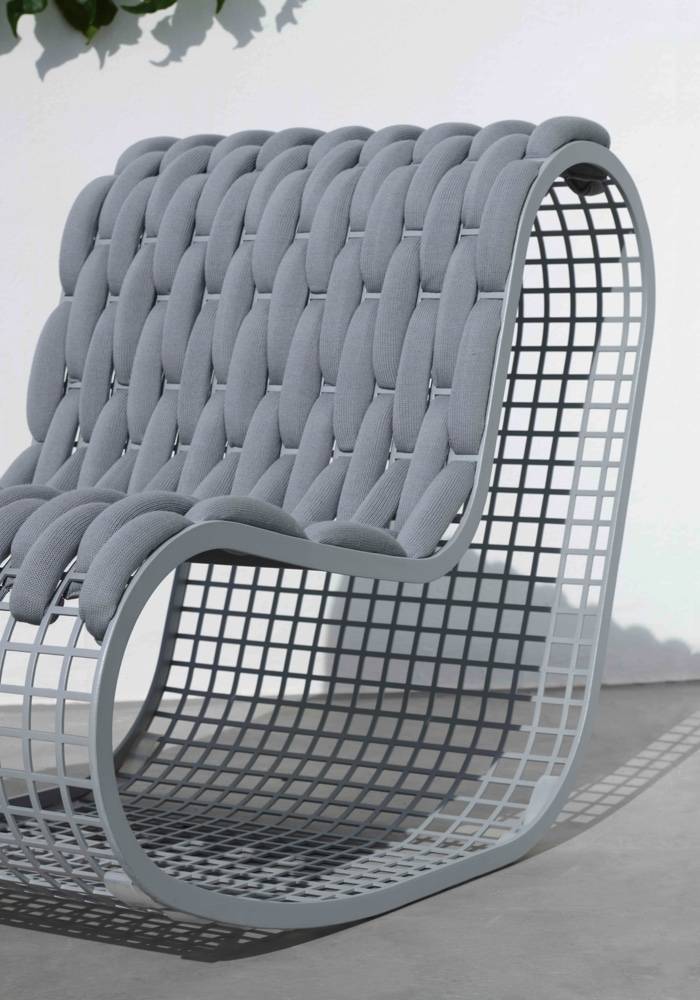 There is no filter on Earth that comes close to the buttery light that's emitted during the Golden Hour. And this summer, we plan to observe it with zeal. To make sure you never miss a sunset, try cultivating a serene spot in which to watch the sky fade. For beautiful games of shadow and light, there's the sculptural new Buit chair. Or else, the perennially stylish Solanas collection.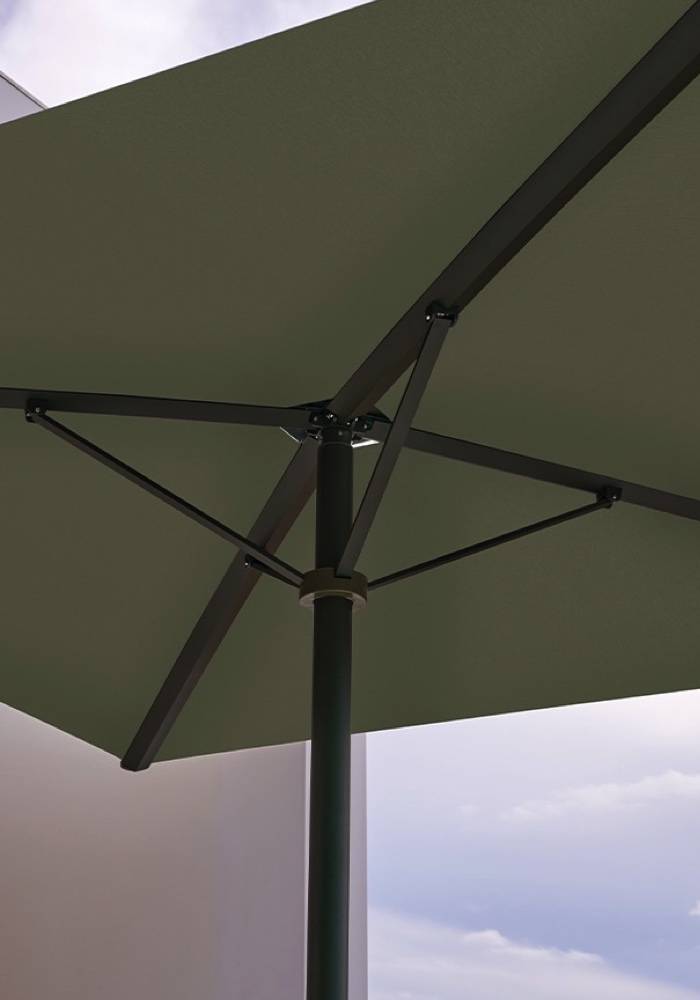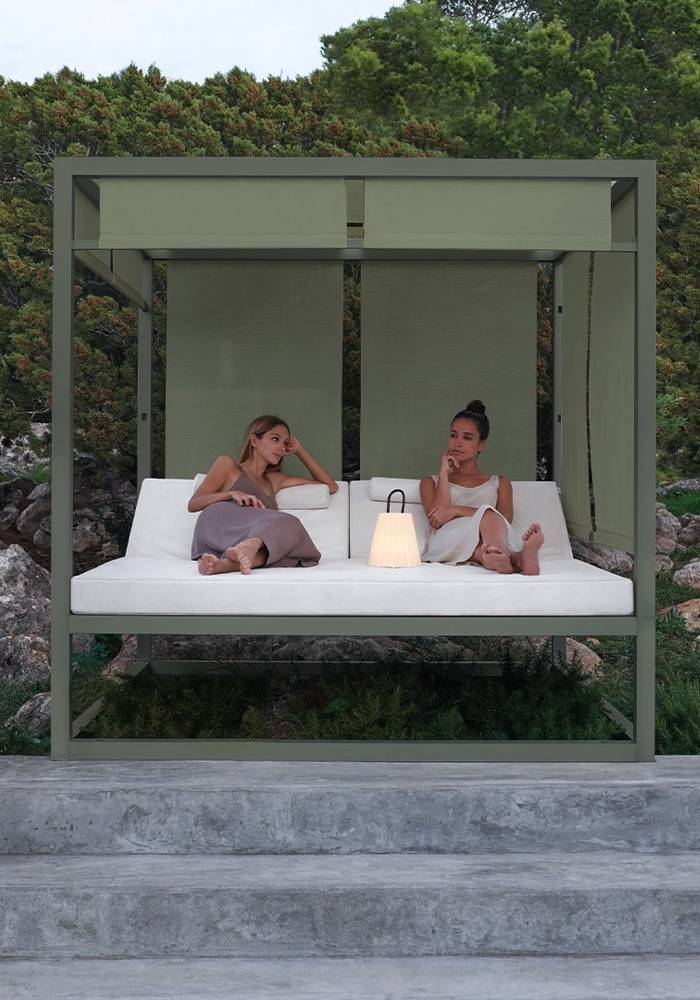 Nothing says Spain like an alfresco lunch with close confidants. However, if last August's heatwave was anything to go by, you'll need a cool, shady spot in which to congregate. For petite patios, we love the Ensombra and Bali parasols. Each add flair to traditionally lacklustre object, while remaining easy to stow come winter.
Thou shalt attempt home office outdoors…
The anywhere office is the dream of any budding freelancer. And after this year's trial run, we might just be closer to securing it. Of course, intrepid workers shouldn't forget about ergonomics. For perfect comfort, try something appropriately high-backed and supportive like the Timeless Lounge Chair. We also love the beautifully structured Onde sofa.
Thou shalt accept that one cannot control the weather…
We've learnt to arm ourselves with a healthy dose of scepticism when it comes to British weather. These days, however, every alfresco collection worth its metal is perfectly prepared to face whatever our capricious climate has to throw. It's not just wood and aluminium, either. Even the most sumptuous of upholstered styles are fitted with quick-drying, anti-bacterial cushions. So there really is no excuse not to enjoy your outdoor space this summer.
And thou shalt worship it anyway…
Of course, when the sun does arrive, we're a nation that knows how to enjoy it like no other. This year our top tip is to give crowded parks a miss and create your own radiant paradise at home. Sun-seekers of the most ardent kind will be drawn to the Stack chaise lounge. Those who crave lounge power, on the other hand, need look no further than the Timeless series. The name really does say it all.