The Softer Side: Vitra's Mariposa Sofa – Designer's Choice
Creating the perfect home is the work of a lifetime. Choosing the right sofa doesn't have to be. The heart of any living space, it's where a lot of life's great moments unfold. From hollering at your favourite sports team to watching a classic movie, a great sofa encourages us to express our passions for the things we love most. But with so much choice, where does one begin? Last year, Vitra put this question to four of their most innovative designers; with a view to recreating four sofas so distinctive and comfortable that this decision could be taken with ease. For the Chaplins team, the choice was obvious and we're sure it will be for you too. So without further ado, we're delighted to welcome the Designer's Choice Mariposa Sofa.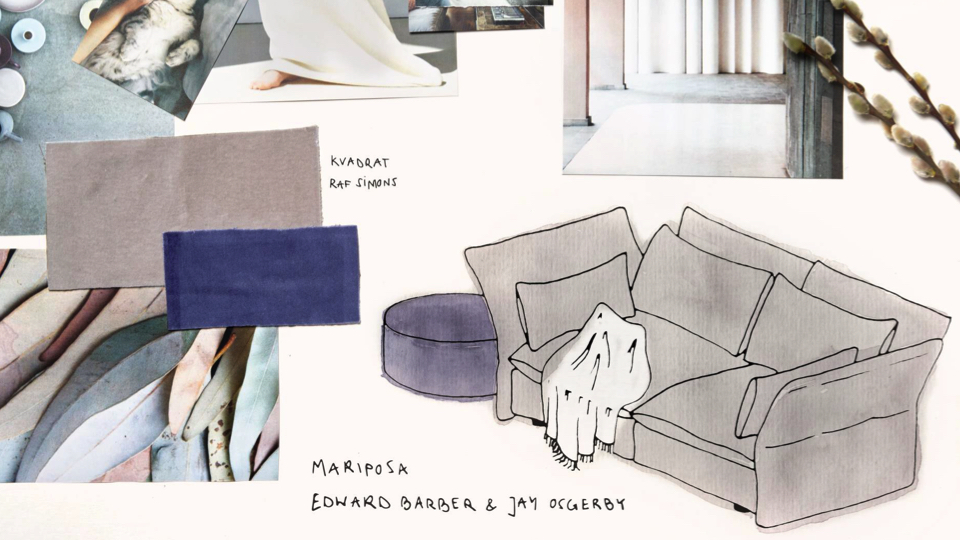 For British designers, Edward Barber & Jay Osgerby, a contemporary sofa should be many things. First, it must reward you after a long day at work. There should also be enough space for two people to lie down, one at each end, finishing off emails or catching up with a good book. It should also be able to evolve depending upon whose sitting on it.
In this regard, the Mariposa Sofa is a triple threat. Everything about it oozes softness, from the tactile upholstery to the plump, stylized cushions. An island of perfect tranquillity, its generous proportions ensure that a couple can lie horizontally together without ever feeling cramped. And then there is the element of transformation, a key feature in every Barber & Osgerby design. The infinite back and armrests act like delicate wings, opening out to provide a variety of reclining positions. It was only after the first prototype that the designers realised the movement resembled that of a butterfly – Mariposa in Spanish – and thus the sofa was named.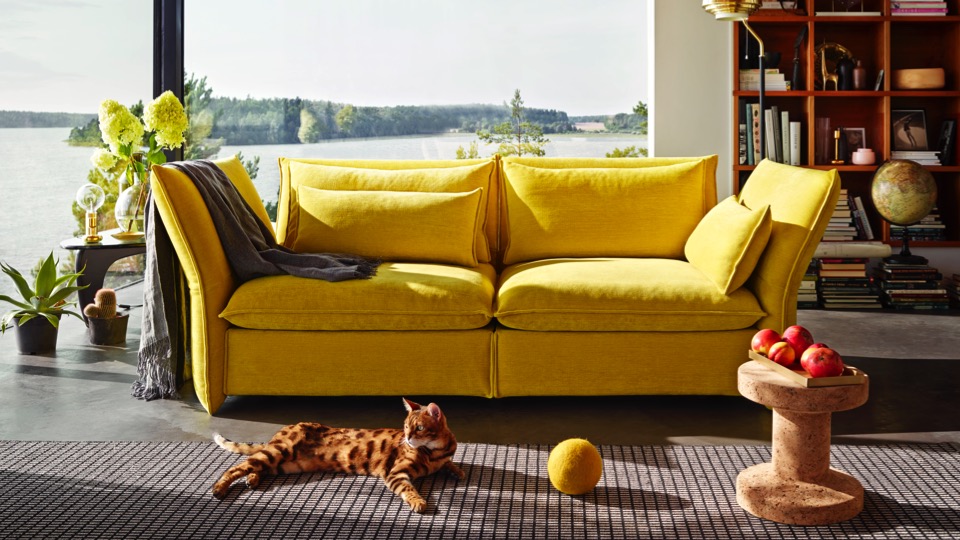 Creating designs capable of movement has always been a priority for Barber & Osgerby. And yet, building a system that differentiates between natural body weight and intentional pressure is not without its difficulties. Softness also presents particular problems.
"There are a number of things that are particular about designing soft seating. First, it's very hard to draw. When you're working in wood, metal or plastic, it's easy to define the silhouette in a drawing but when it comes to a sofa, it's like drawing clothing … You have to jump from concept to cutting fabric almost immediately. We make models out of fabric on a sewing machine. It's the only way to capture it." – Barber & Osgerby.
Not that you'd know any of these challenges by looking at its cosy cocoon. But then, that's the secret of any good design — the most complex parts are invisible.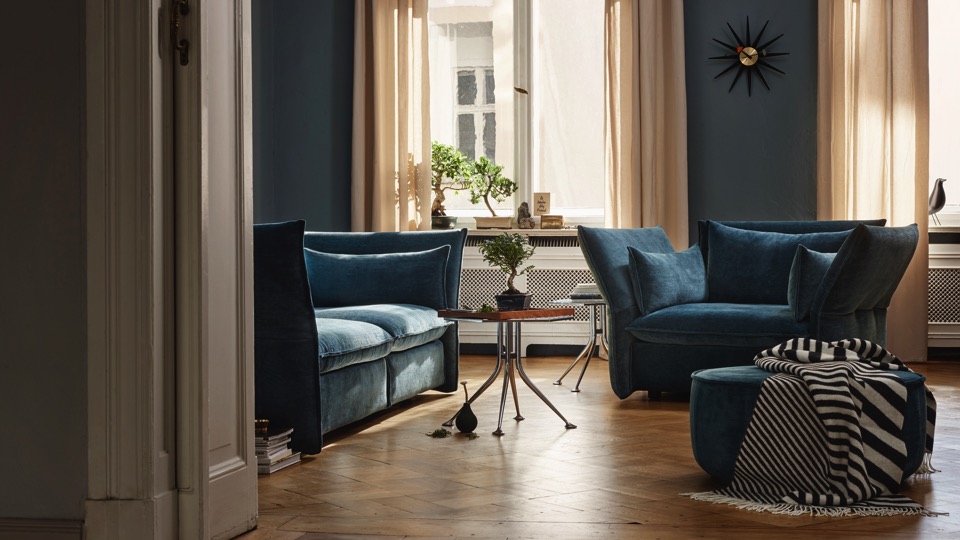 The Mariposa Sofa symbolises everything we love about contemporary design. It's smart, responsive, and wonderfully comfortable — a product of the careful craftsmanship that makes living and working that little bit easier.
Fancy a closer look? Why not pop down to our 25,000 sq ft lifestyle showroom, where you'll find it on display alongside a host of Europe's most exciting brands. Plus, if you order before the 31st January, you'll receive a complimentary Eames Wool Blanket to style your sofa with. So what are you waiting for? Discover your softer side with Vitra's Mariposa Sofa.
SHOP THE MARIPOSA SOFA – DESIGNER'S CHOICE