What Makes A Patricia Urquiola Design Special?
Decoding the brilliant mind of Patricia Urquiola is no easy task. The many digressions reveal a thicket of creative thought, articulated in a tumbling blend of Spanish, English and Milanese. Her creative output is equally dazzling. An eye-popping blend of luxury lighting, hotels and furnishings, she has, quite literally, designed it all. And yet beneath the furious innovation and diverse range of projects, there exists a common tongue. With her first major UK project due to open in Lincoln Square this month, we'll be taking a closer look at what makes a Patricia Urquiola design so special.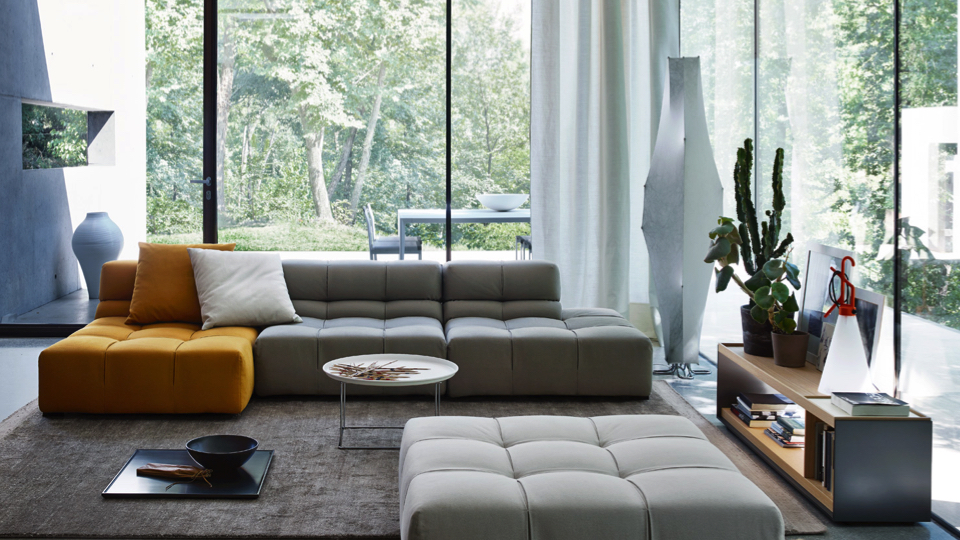 The Spanish expression "Cada maestro tiene su librillo" (every master has their own tricks) is particularly apt in the world of contemporary design. Gio Ponti had acrobatic angles and an architect's flair. Eero Saarinen a sculptor's eye and a neo-futuristic vision. In the case of Patricia Urquiola, it's her childlike sense of spontaneity that sets her apart. Her desire to play, making materials move in unique and often-unnatural ways is a trademark of her many designs.
"Playing is the real way to work. The longer you have to play and to enjoy living and working, the better." – Patricia Urquiola
It's a trait that's particularly evident in her collaborations with specialist manufacturer, Glas Italia. Renowned for their bespoke, evocative pieces, Urquiola's focus was not on the glass itself but rather how to create a table that resembled a pool of liquid marble. And so she embarked on a rigorous journey, blanketing 8 layers of tempered glass on top of each other until the rippling Liquefy Tables were born.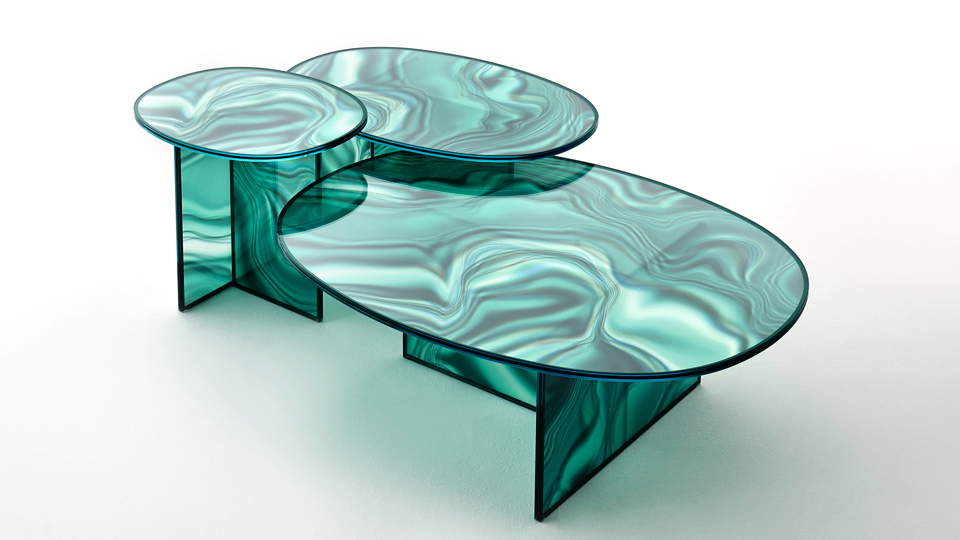 Urquiola's generous approach to her designs unlocks a place for emotion within them. Bewitched by craft but with the formal training of an architect, she is able to create industrial designs that have the feel of a one-off piece. For B&B Italia's Crinoline Collection she flew to the Far East, determined to harness the ancient skills of the weavers who worked there. Flos' Tatou Lighting Family, on the other hand, was produced by reimagining the membranes of Japanese armour. The results are hybrid collations of techniques and languages, rather like Patricia herself.
And then, there is the inescapable femininity of her portfolio, explored through sensual colours and tactile finishes. It's a language she shares with her close friend and colleague, Patrizia Moroso. A visually articulate studio, Moroso was the first major manufacturer to produce Urquiola's work, gifting much-needed visibility to the Spanish designer. Their collaboration now nears 100 stunning items, a mixture of highly contemporary yet flirtatious furnishings. Together, they have rescued pastels and feminine motifs from their previously coy conventions, placing them centre stage in the global design scene.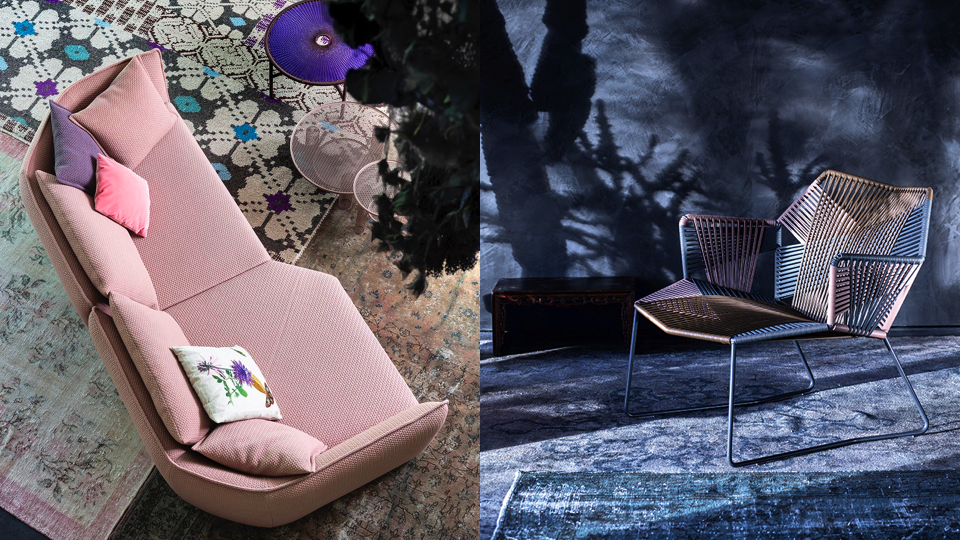 Its resounding success has been key to reshaping an industry once dominated by men. Palettes that were once deemed "too limiting" are now being explored at brands like Bonaldo and Arketipo, inspired in equal parts by Urquiola's adventures with form and hue. The Lilo Lounge Chair and Fishbone Coffee Tables are fantastic examples of this kind of happy, feminine design, each boasting a well-defined, vivacious personality.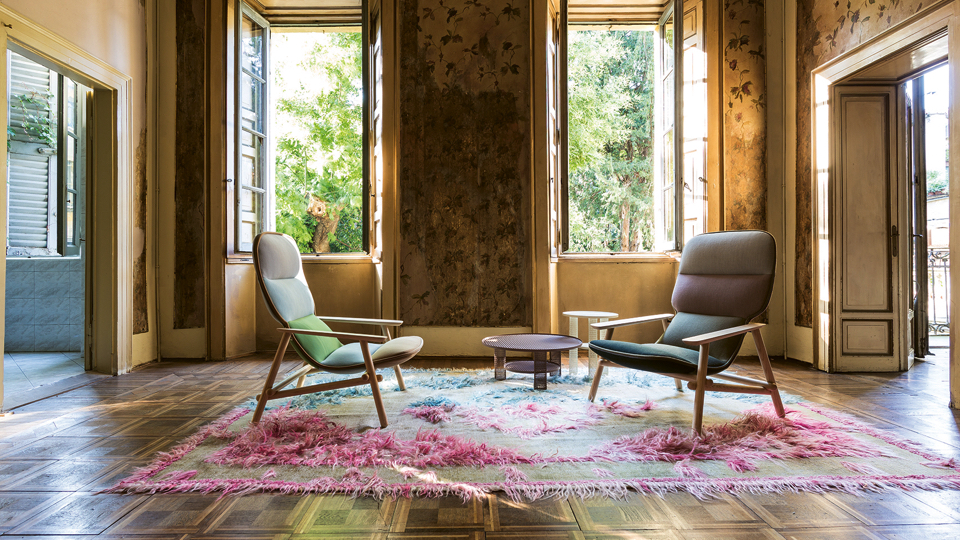 In almost every case, Urquiola's designs are an attempt to improve the pleasures and capabilities of a home. Often, this requires a dissolution of borders, imagined or otherwise. In this vein, the Garden Layers Collection was born. Through a series of outdoor rugs, pouffes and mattresses, it bridges the interior world of high design with the abundant beauty of the outdoors.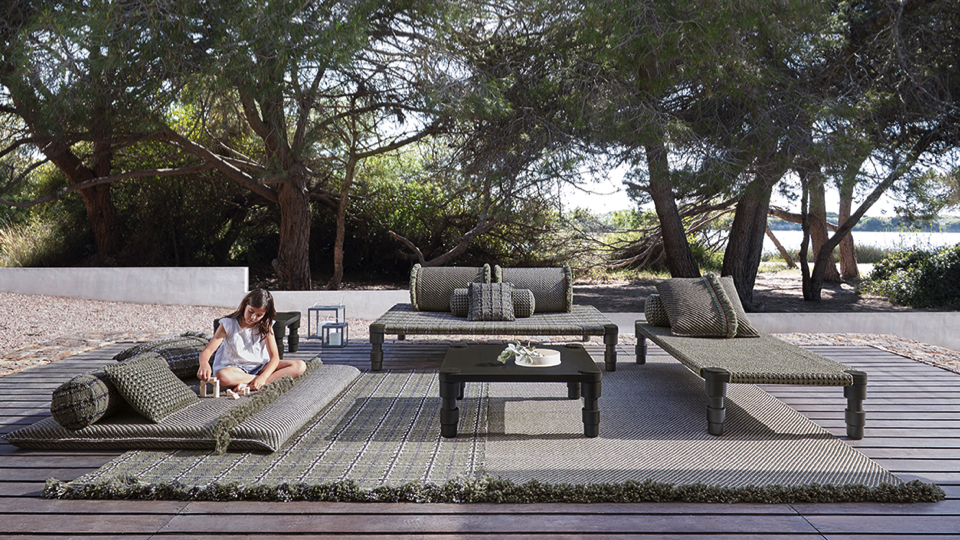 Urquiola is also now the Creative Director of luxury Italian brand, Cassina where she is able to address pressing social concerns. The Floe Insel Sofa is inspired by the weightless monolithic bulk of icebergs that have broken free from their sheet. On the other end of the design spectrum is the Gender Lounge Chair which addresses notions of form and fluidity through its androgynous appeal.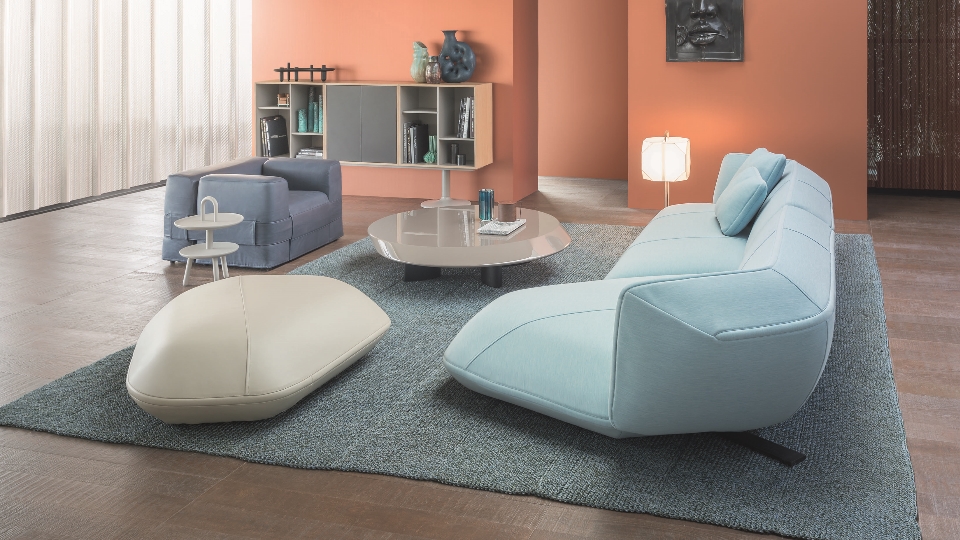 And yet, even at their most creative, these decorative pieces are all extremely liveable. Original without being flamboyant, they don't scream in your face or demand a moat of clear floor space. Instead, Patricia Urquiola's designs enliven the room, existing within the context of the wider space. For this, we must thank design legend, Achille Castiglioni. As her mentor at the University of Milan, he taught her how to be creative within the domestic space, persuading her to abandon architecture in favour of the more intimate, squishy objects that make up a home.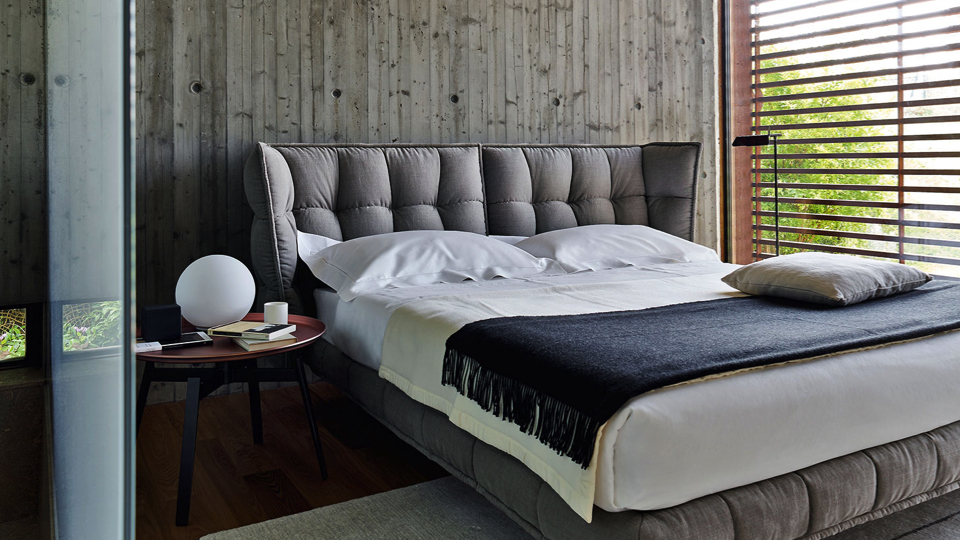 Having come of age spectacularly throughout the early noughties, Patricia Urquiola is now a leading light in today's industry. Here at Chaplins, we're delighted to offer a selection of over 100 of her most exciting designs, including the latest novelties, the Chamfer Sofa and the L.A Sunset Tables.
What's your favourite Patricia Urqiuola design? Send us a snap or let us know on Instagram, Facebook and Twitter.
SHOP PATRICIA URQUIOLA DESIGNS AT CHAPLINS