Chaplins - 30 Years of Happiness by Design
2023 is the year of our 30th anniversary, and we're celebrating in style with two exclusive celebration-worthy designs from luxury brands Ligne Roset and B&B Italia, as well as by delving into the rich Chaplins story.
Filled with delights and surprises, the Chaplins furniture showroom was established by James Chaplin in 1993. It soon became known for introducing new brands to the UK, showcasing soon-to-be furniture classics and discovering new design talent – all the while expanding and modernising minds when it came to home curation.
As word of this British hub of contemporary interior innovation spreads, business booms and the brand moves to the 25,000 square foot studio and showroom will still call home today, as well as establishing spaces outside of London, sending ripples of avant-garde design inclinations throughout the UK.
Taking the helm from his father in 2005, Simon Chaplin pioneered a new era of retail, developing a unique one-stop-shop housing the biggest names in European design, while navigating a fast-moving digital shopping realm.
Launching chaplins.co.uk to be as ambitious, distinctive and inspiring as the physical store, the website was created to offer not only a refined selection of the very best contemporary furniture and interiors objects from across the globe, but also specialist advice, insights on design, style and trends tips, and be a portal to experienced Chaplins experts.
Simon talks us through the last 30 years of Chaplins, and the ever-changing landscape of modern interiors retail and beyond.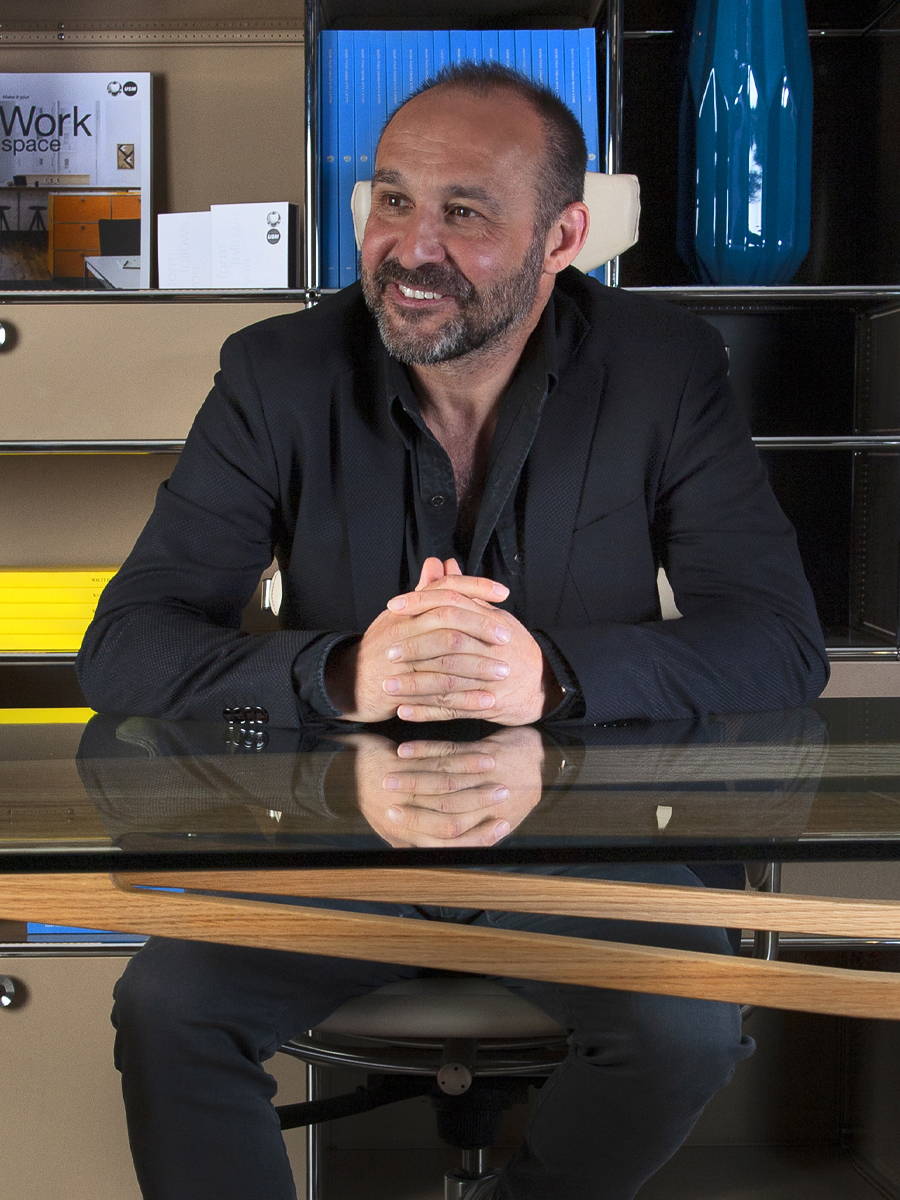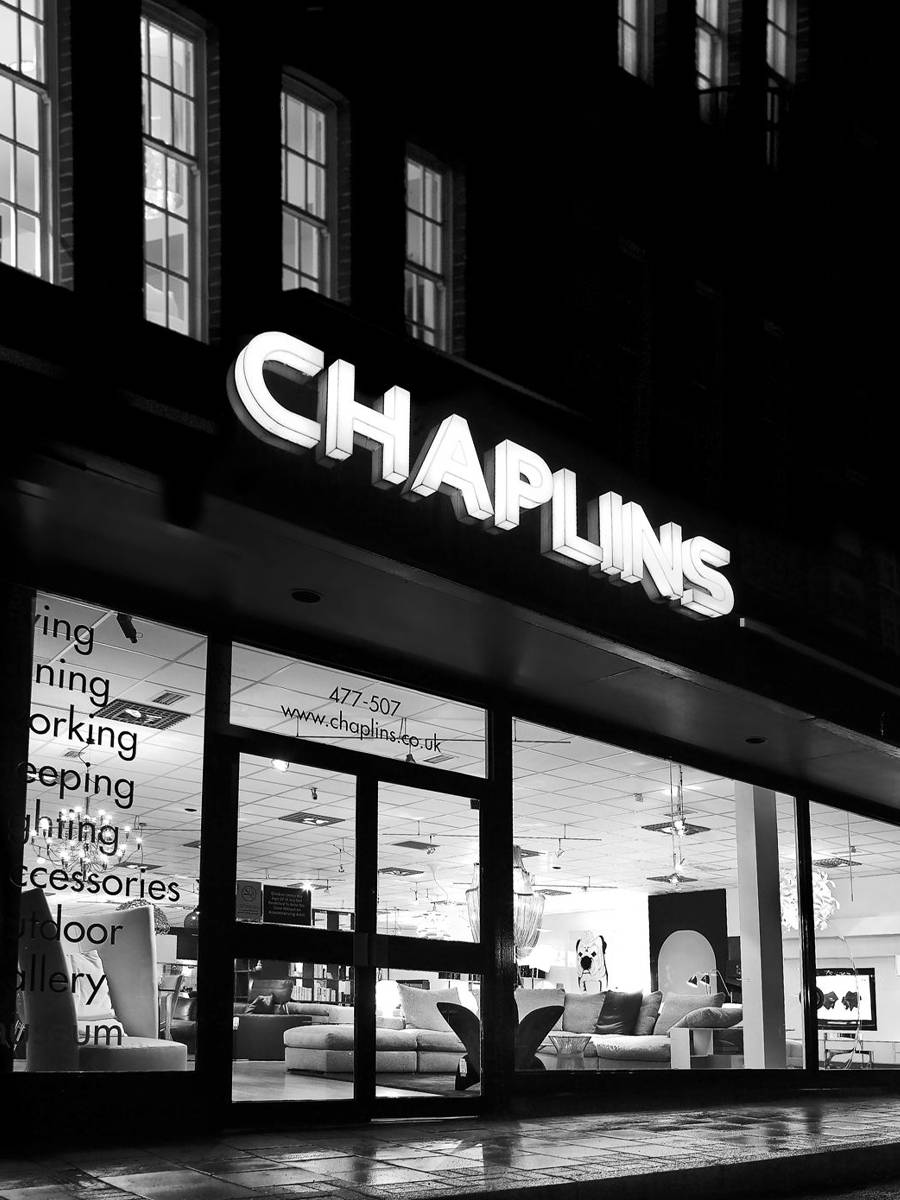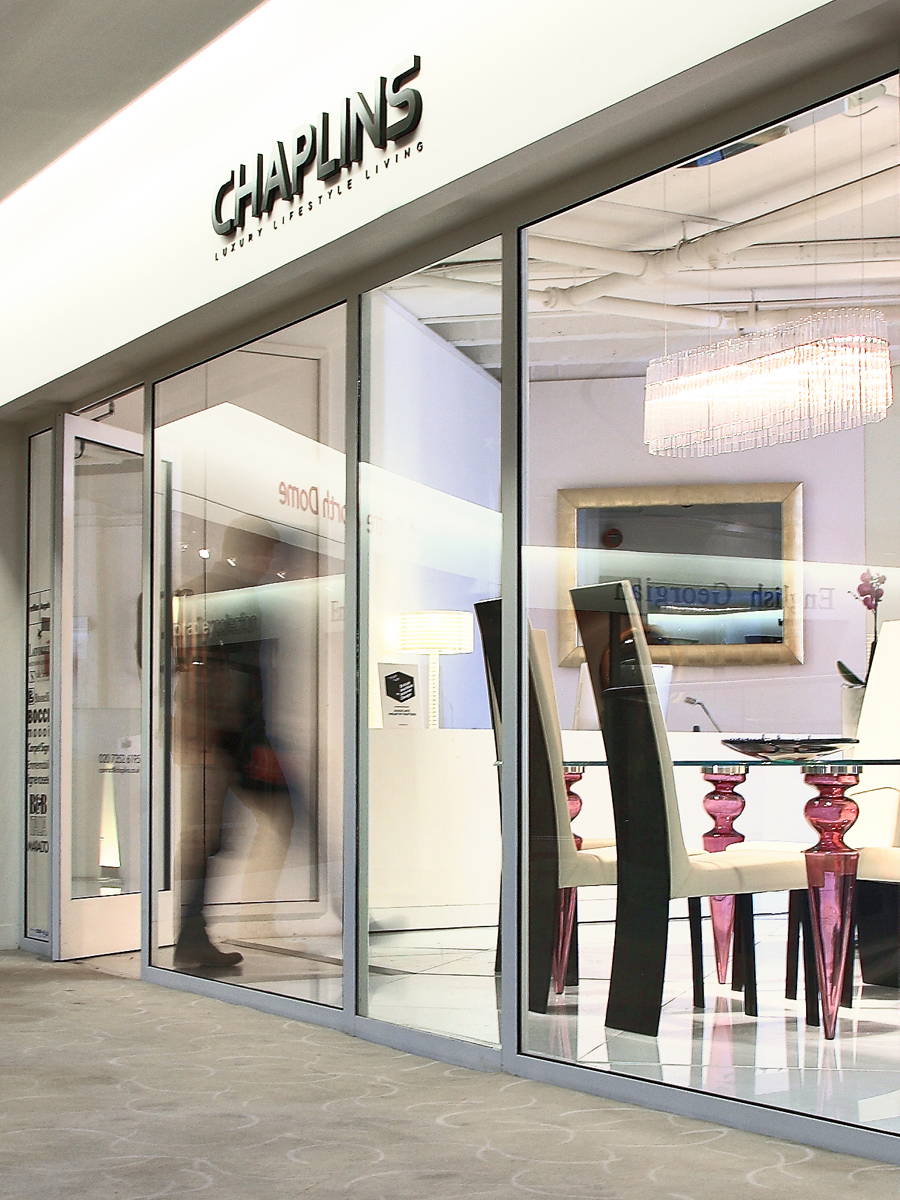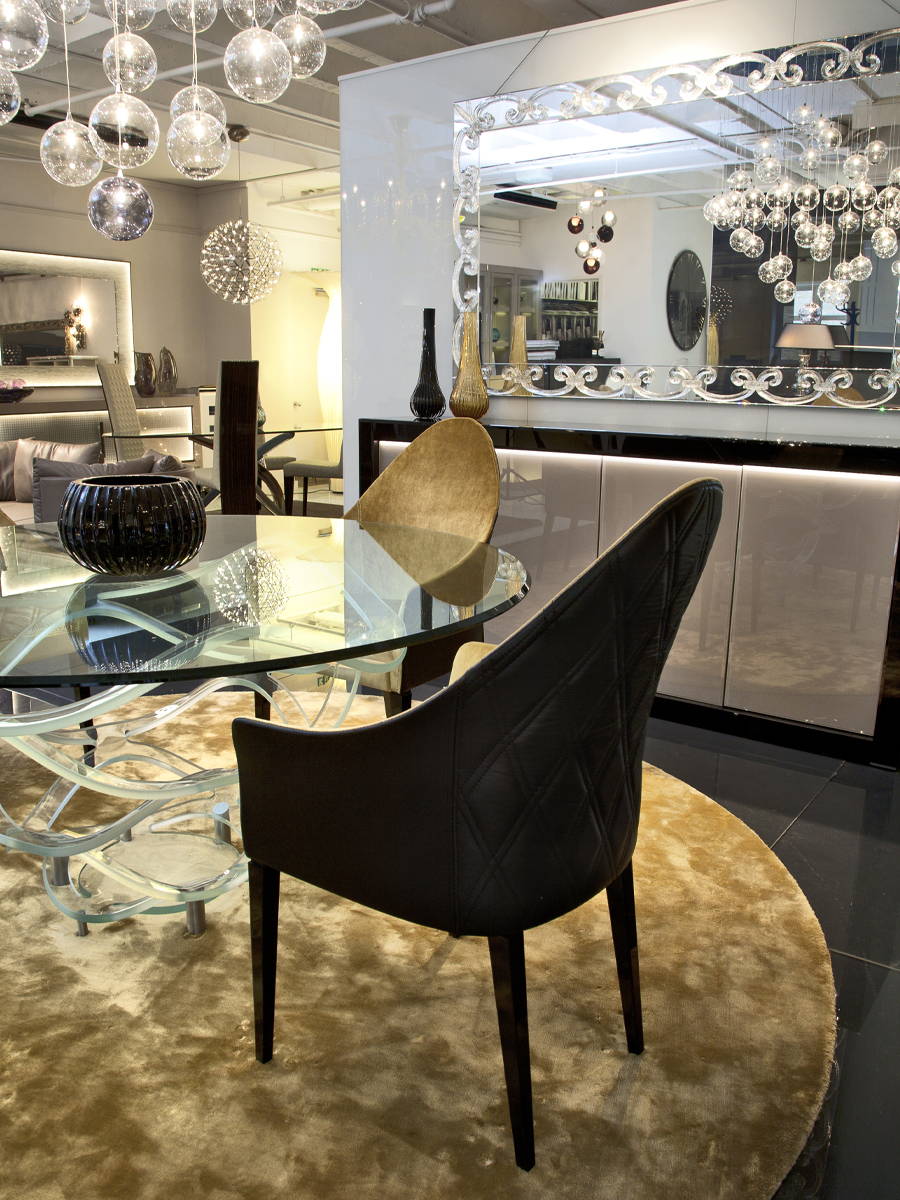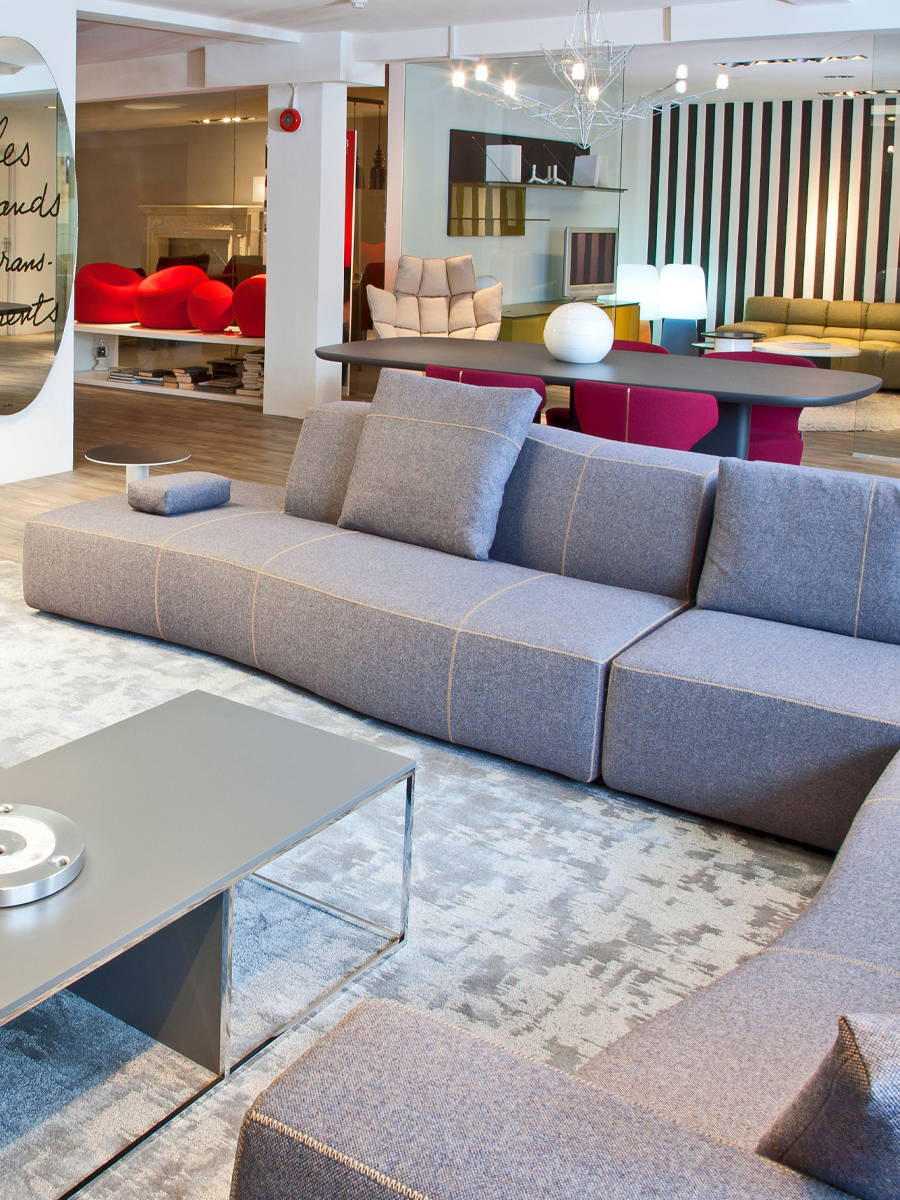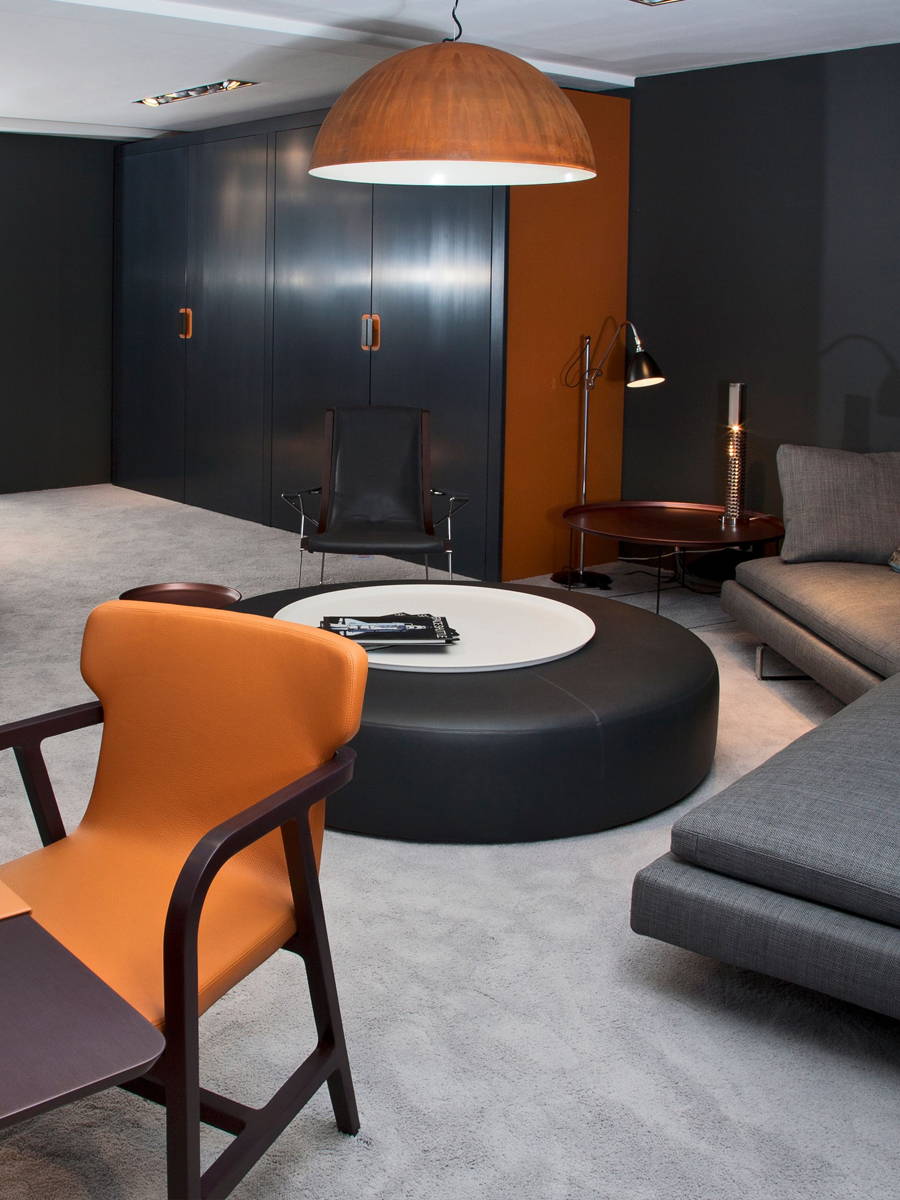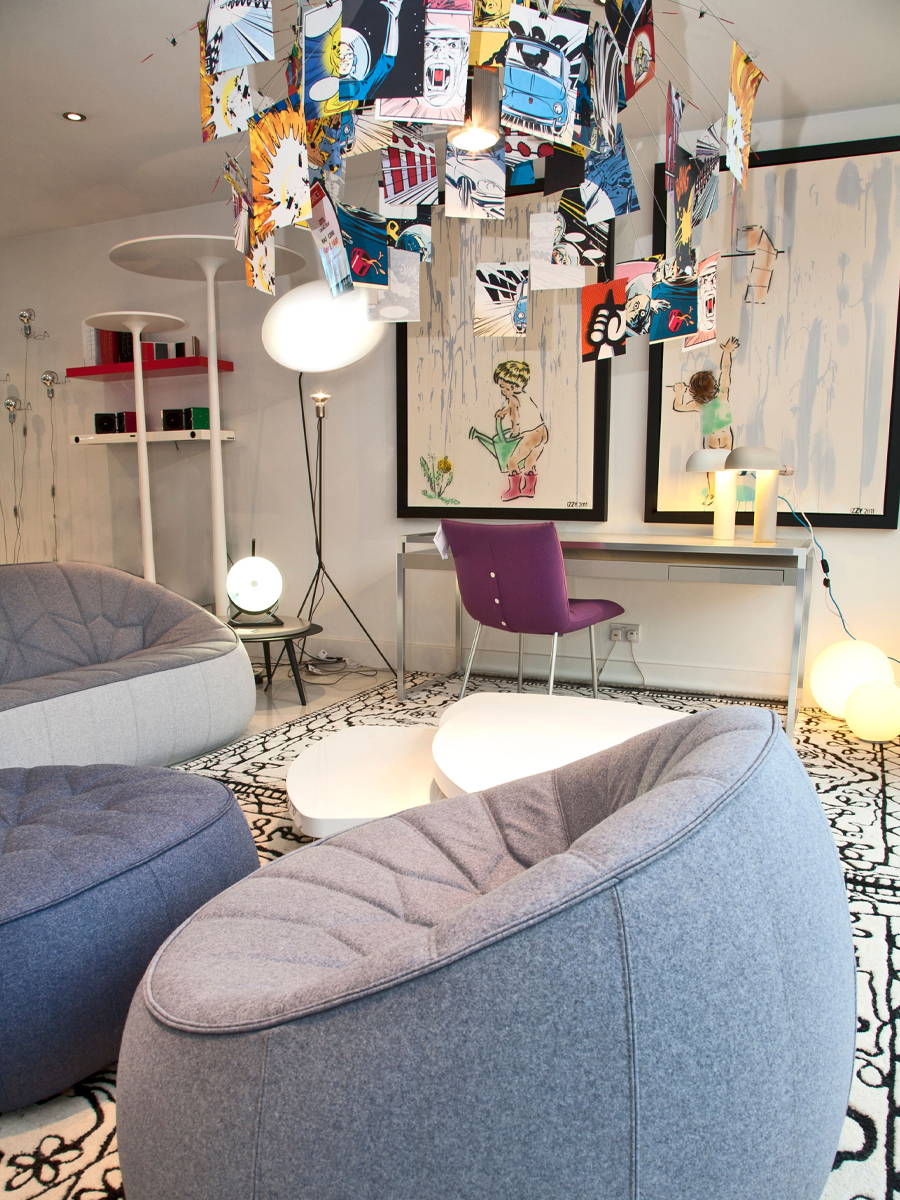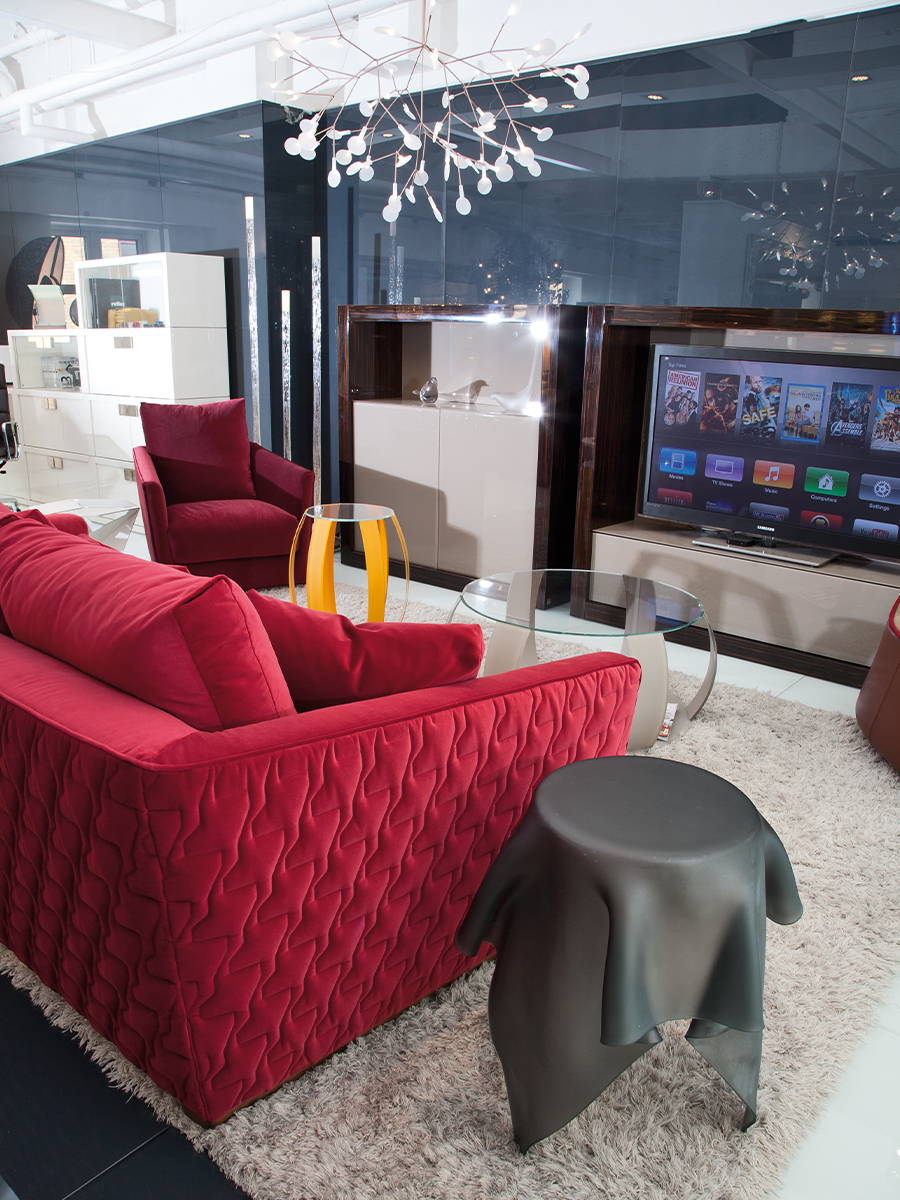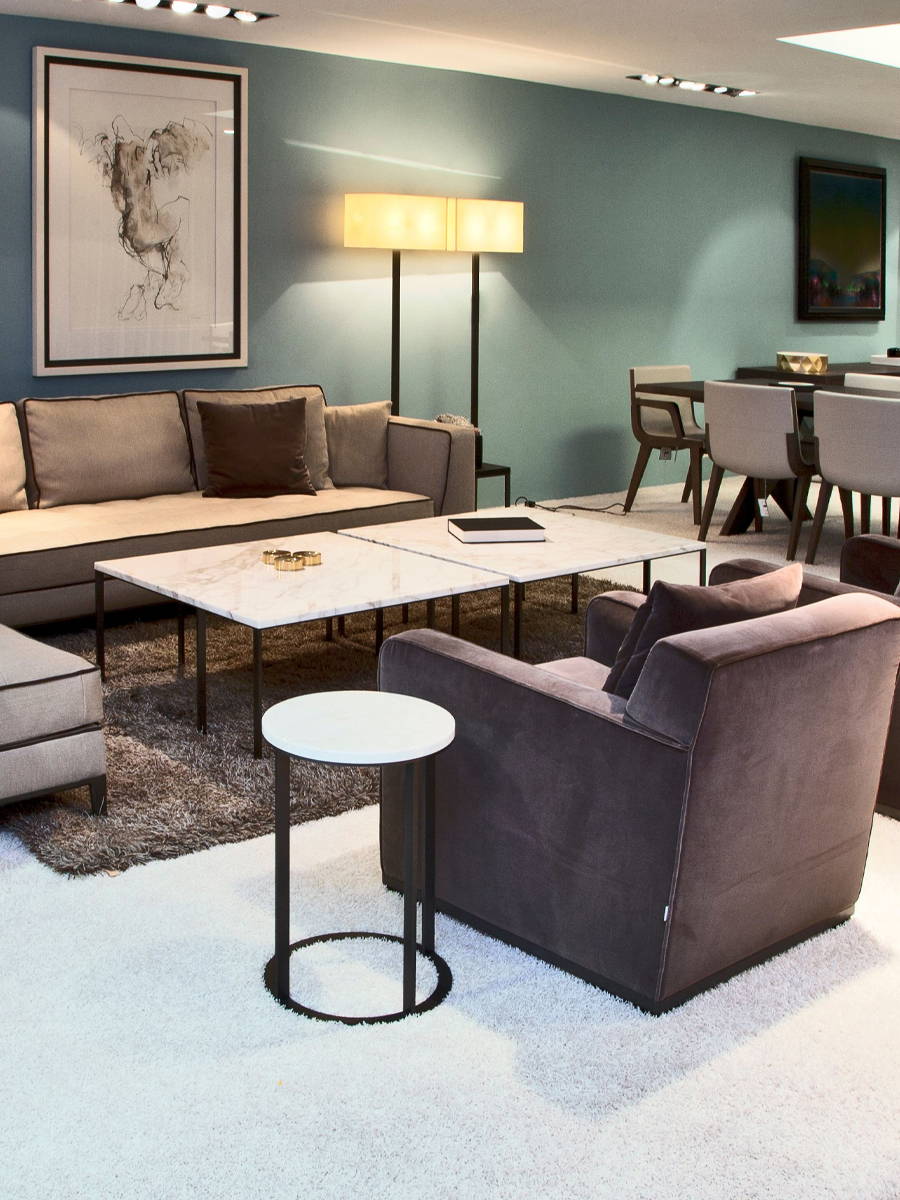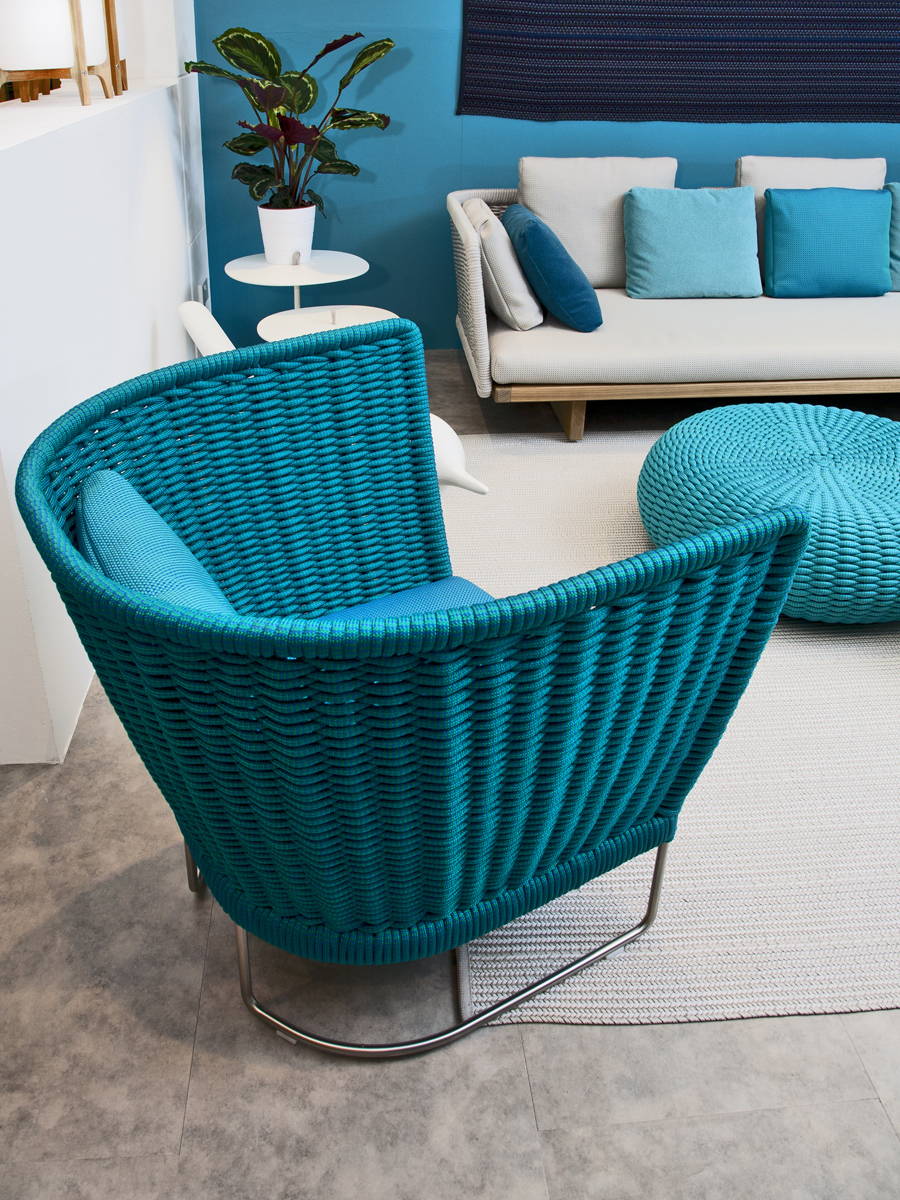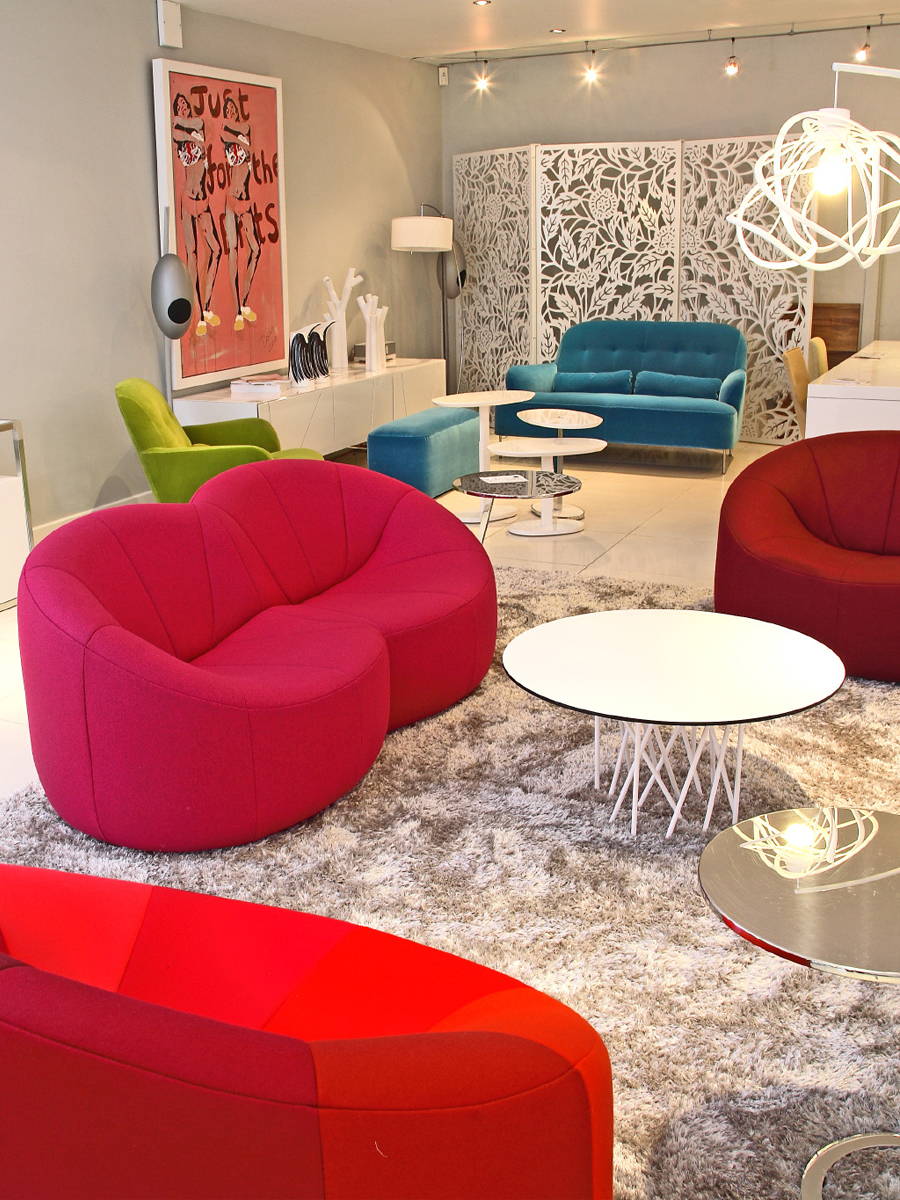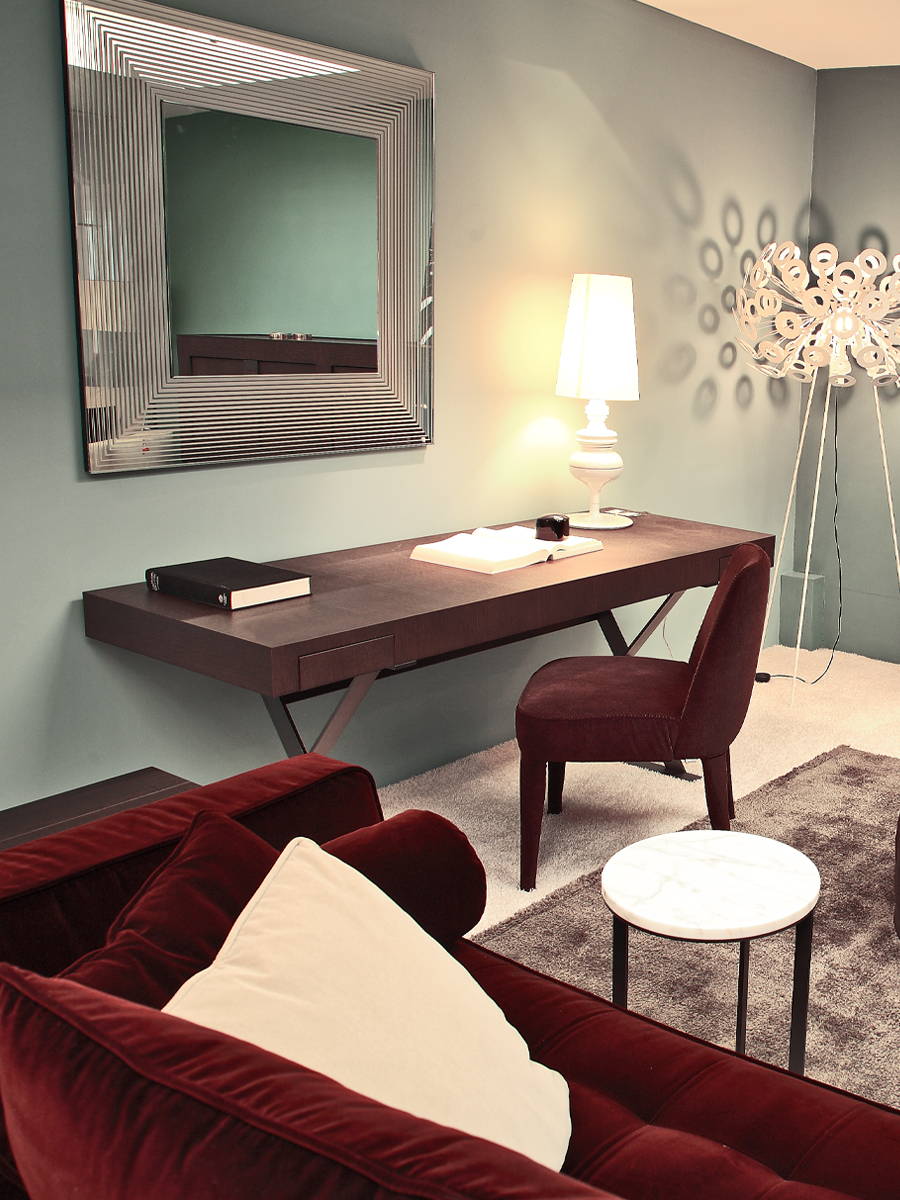 Chaplins Showroom - Through the years
How does being a family-run business affect the company?
"It creates a warmth, a closeness and real honesty among the staff. We pull together and we support each other – we've all got one purpose. It also means that everyone's accessible. We're fluid and make quick decisions rather than being constrained by too many levels of middle-management."
What's the most valuable design lesson your parents taught you?
"The importance of quality. A piece can be simplistic, but must be of high quality. And that's Chaplins. If a product cannot stand on a pedestal as a piece of art, then it doesn't belong in our showroom. These pieces are luxury designs, intended to become heirlooms."
Which design heirlooms are in the Chaplin family?
"A Ligne Roset Togo, a Cassina Maralunga sofa and Red and Blue armchair, and a Taccia lamp by Flos are pieces from my childhood I still have. For as long as I can remember, I have always been surrounded by beautiful design. Growing up with the likes of the Maralunga and Togo has taught me the timelessness of good design, which I hope to pass on to my son Marcus, along with my own classic pieces."
Is the Chaplins team multi-generational?
"We have team members who have been with us since the beginning, and now there's a second generation coming through from them. Our Head of Trade has his son now working next door to him in our growing marketing department. Two of our sales floor team have introduced their daughters to the business, and other family members join us while at university for work experience and end up staying. It's lovely because it means that the first generation trusts the company enough to put their family in our care, knowing we'll develop their skills. Working with the next generation is a huge testament"
Chaplins - 30 Years of Happiness by Design
How has the shopping experience evolved since Chaplins' launch in 1993?
"The shift has been massive. 30 years ago, the only way of shopping was by coming into the store or over the phone. Whilst in-store, you were immersed in the environment and the design and it was an experience, a point of exploration and discovery. It was purely the store, and your experience within it – as soon as you left, that was it. Shopping completely changed with the advent of the internet, and the majority of our customers now shop before they shop, browsing online and coming in-store to touch and test the quality and the craftsmanship. You still need that with designer products – especially upholstery."
"One thing that remains the same is clients still need a high level of customer service. Furniture has become more and more complicated – you need expertise to be able to specify it, for either a single product or an entire interior. Continuing to offer a physical store and real salespeople ensures we always have that service and expertise on hand for our customers."
How has the shopping experience evolved since Chaplins' launch in 1993?
"Our physical and online stores complement each other and maintain the Chaplins' consistency of care for our clients – to be a modern retailer, you have to be multichannel. We're not only a store, but a source of inspiration and education on the newest designs and trends."
How have design trends ebbed and flowed over the company's 30-year tenure?
"Design trends have come and gone over the past three decades. Styles and materials tend to cyclically reappear, and there has also been a desire to bring back forgotten classics which were lost in the archives, reintroducing them to the next generation. The return to noble materials such as solid wood and stone has also reminded us that quality outlasts everything."
"When Chaplins was founded, the design market was very limited and the knowledge didn't exist outside of a small community – very few people apart from determined aficionados knew anything about modern furniture design. Now, through social media, the online sharing of knowledge, and the digital access we offer each other to our home interiors allows for a much more individualistic approach to design."
What do you predict for the next 30 years of Chaplins?
"We're embracing all modern technologies to ensure that we're here to stay. Whether in 30 years' time that will be in virtual or physical terms... Who knows? With the rapid development of technology, we couldn't predict the last three years, let alone the next 30! We can't see the future, but we will do our utmost to continue bringing the most exciting brands to the UK market and foster the design community around us, as we always have."
Tell us about the exclusive pieces you're stocking in honour of the anniversary?
"I love special limited-edition pieces and we are known for our exclusive designs. We're currently the only UK retailer aside from the brands to display a limited edition of Ligne Roset's renown Togo chair upholstered in expressive, painterly Pierre Frey fabric, and we're also exclusively carrying a limited edition of B&B Italia's iconic Serie Up lounge chair, reimagined in antique gold – only 500 have been produced. It's exciting to have special takes on classic designs – happy birthday to us!"