A Serene Sanctuary
Make sleep a priority with beautiful
bedroom styles designed to help you slip into slumber
A Serene Sanctuary

Make sleep a priority with beautiful
bedroom styles designed to help you slip into slumber

Getting a serene night's sleep should be a simple task. And yet, often, it's a luxury that less and less of us enjoy, consumed as we are by work or the ubiquitous gadgets we carry.
And yet help is at hand.
Through conversations with designers, architects and many a residential project, we've learnt how to design bedrooms that prioritise shut-eye and minimise distractions — all of which we'll be sharing here on our dedicated inspiration portal.
---
"Practice doesn't make perfect. It is practice, followed by a night of sleep, that leads to perfection."
Matthew Walker, Why We Sleep
---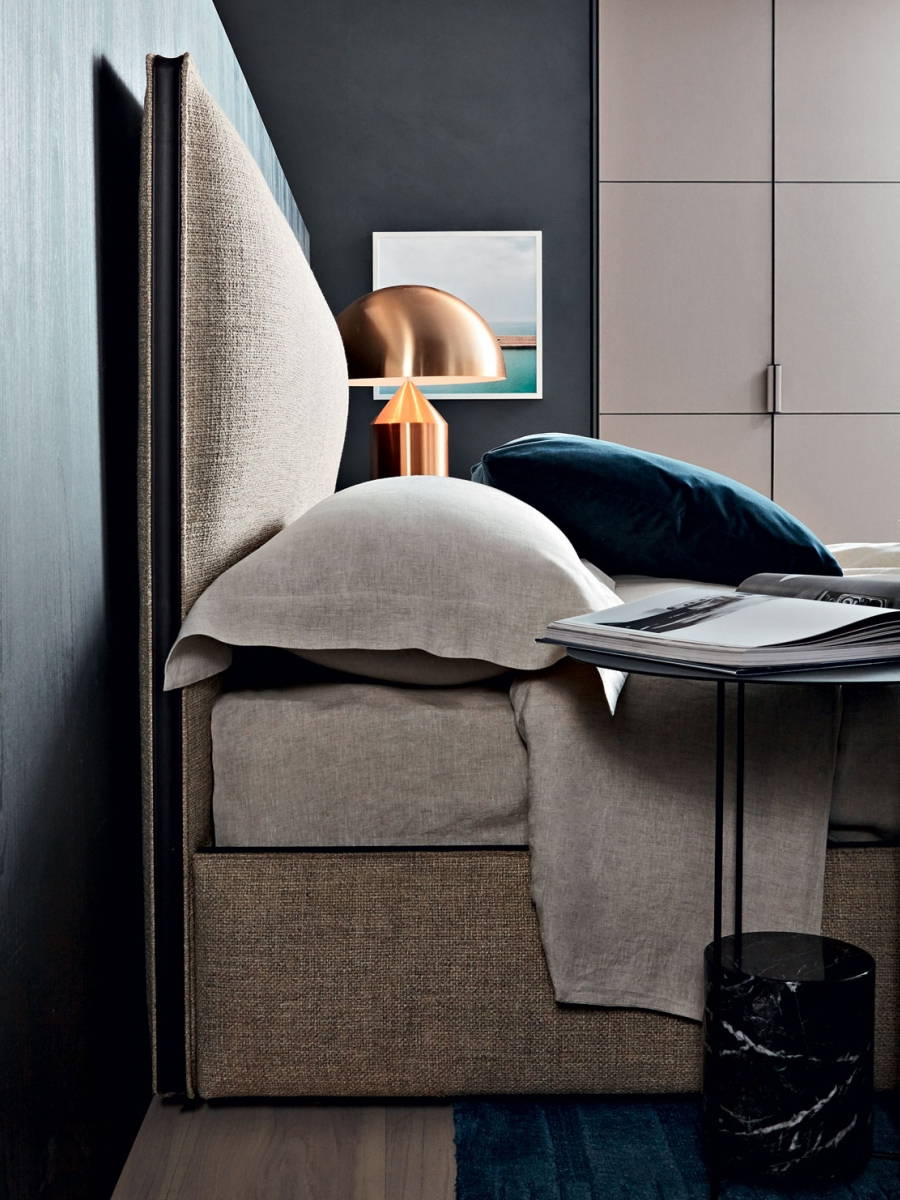 We make hundreds of decisions every single day: what clothes to wear, which news to consume, how best to tackle a task at work.
Fortunately, agonising over what colour to paint your bedroom doesn't have be one of them. Indeed, of late, we've found something immensely restful about going monochrome — selecting one or two hues and carrying them through your entire decor.
As with any space, the secret to keep it from falling flat is texture. Think high-impact headboards. Beautiful wicker benches. And crushed velvet cushions that help your sheets to sing.
Lighting that shines for you...
Not all lighting is born equal. Indeed, much of our difficulty in drifting off actually comes from being overexposed to the harsh blue light of electronics.
Many unwitting decorators then repeat this mistake in the bedroom, opting for an overhead light that floods the room with Kelvins — with little thought given to accent or atmospheric lighting.
In reality, bedrooms are inviting spaces that benefit from a warm, layered approach to illumination. This might look a beautiful set of wall scones angled to provide light for reading. Paired with a delicate overhead pendant and LED lighting that outlines wardrobes or mirrors.
No matter which language of luminosity you cultivate, visual comfort is very important. So when shopping, try to look for luminaires with blown glass bulbs or clever shades that will diffuse the light in a soft gush.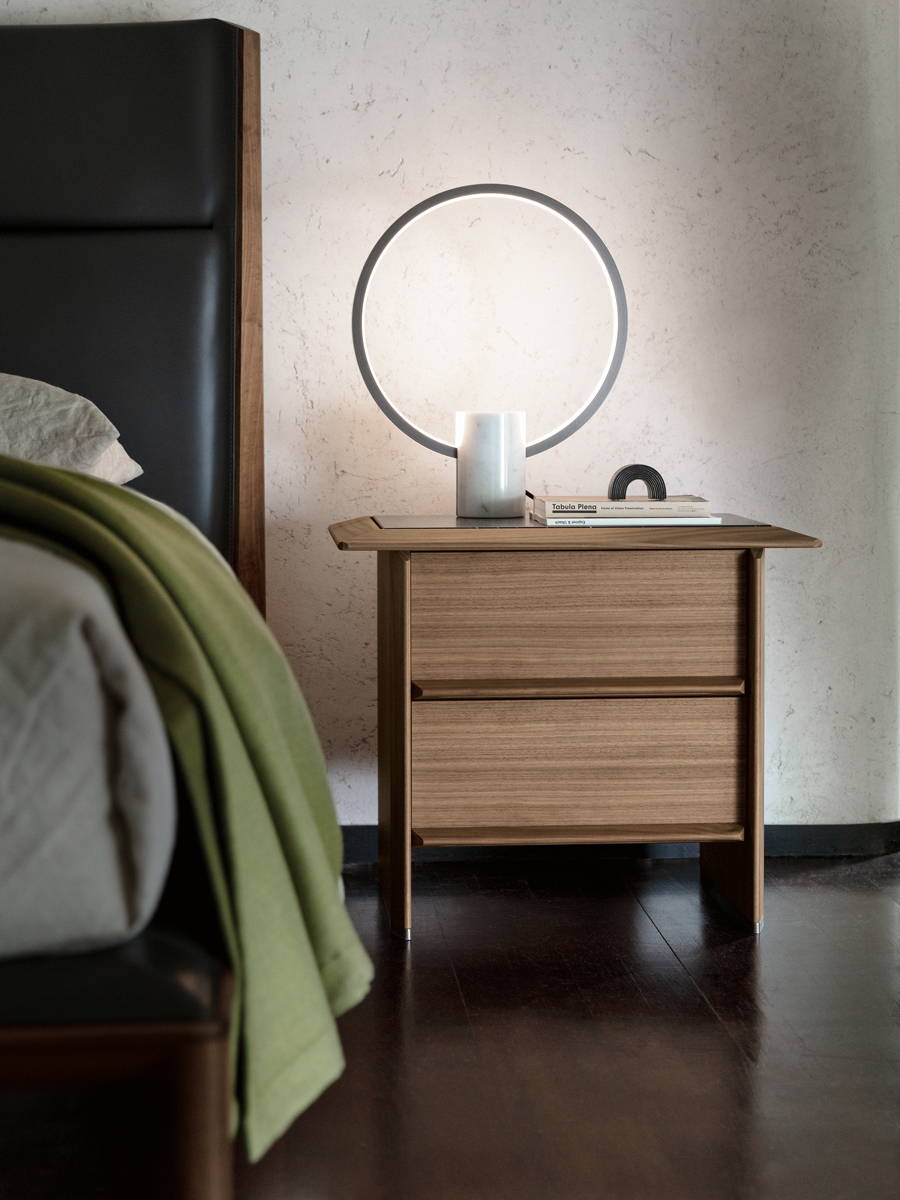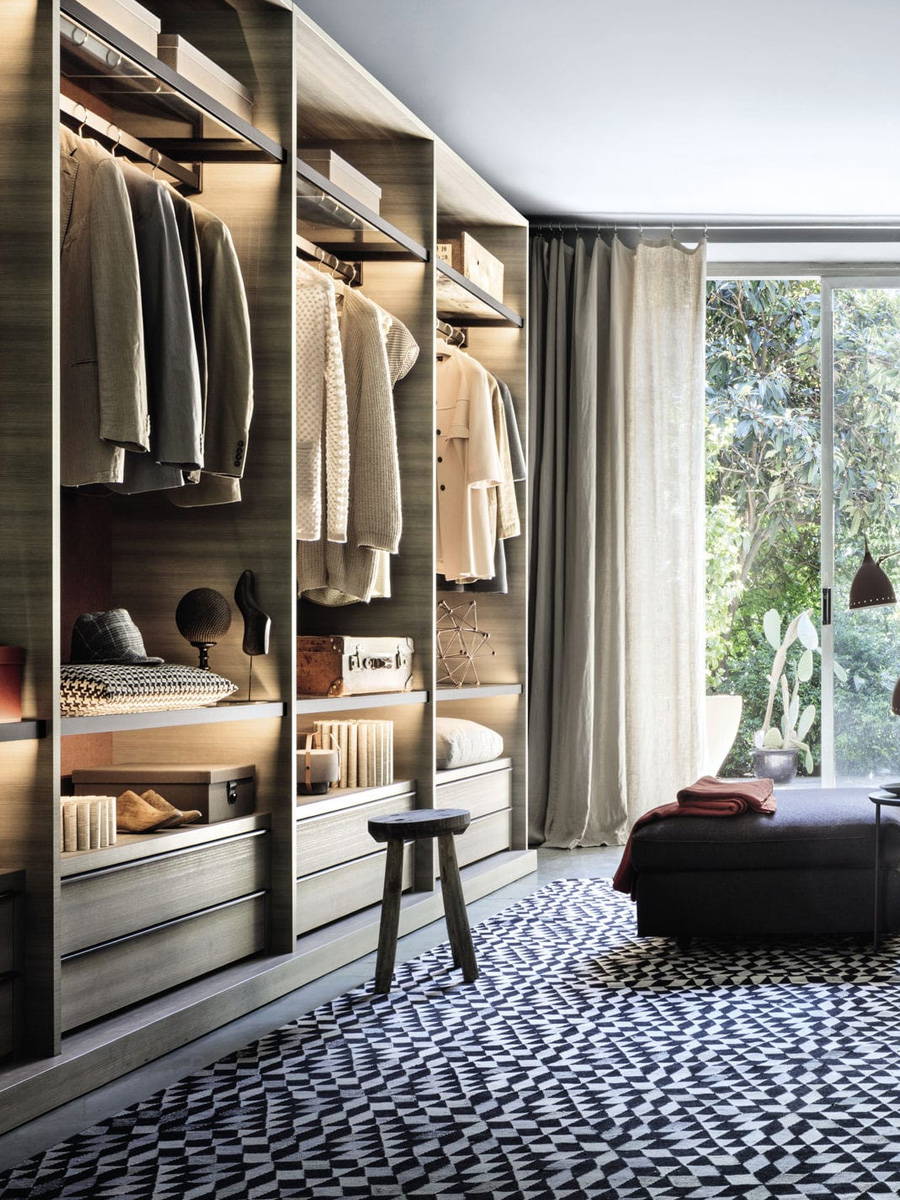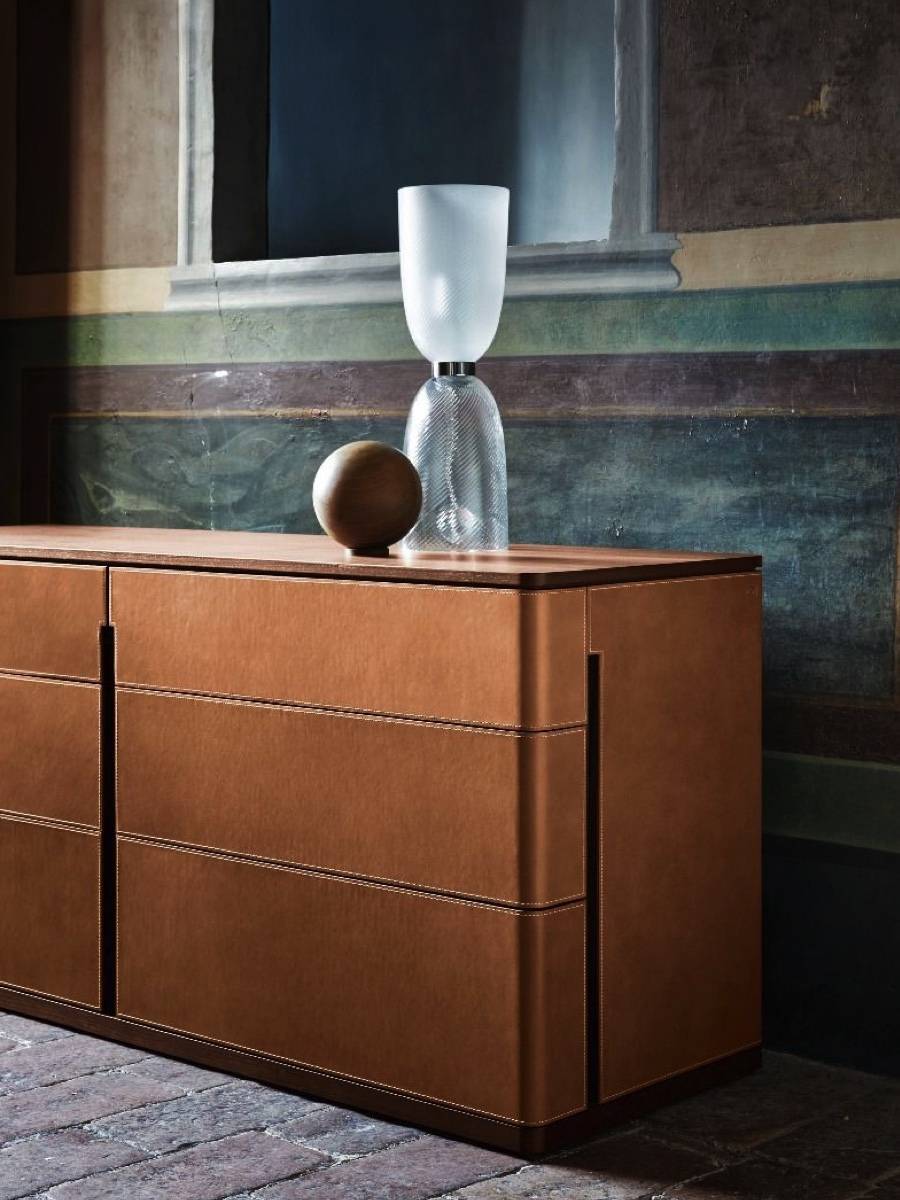 Nowadays, clutter comes in many forms. But whether it's an overflowing inbox, or clothes strewn about a bedroom, the effect is equally jarring.
Investing in storage solutions that meet the needs of your lifestyle is the first step to a more blissful experience of home.
This could be as simple as a beautiful clothes stand, prepped and ready with your clothes for the following day. Or an all-singing-and-dancing fitted furniture solution, customised down to the last belt and buckle. We've selected a couple of our favourites, here...
Need help designing a restful bedroom?
Then why not give our interior design service a whirl? Our friendly experts will listen attentively and think creatively; helping you to find the right solutions for your home. Book an appointment direct. Or drop us a line with details of your project, below.