Are you sitting on a fortune? Design Icons and Future Classics
FURNITURE IS FOR LIFE, NOT FASHION – IS NOW THE RIGHT TIME TO INVEST IN THAT ICONIC PIECE OF DESIGN?
The days of us being able to buy replica designer furniture in the UK is coming to an end as a new EU ruling comes into force.
July 28th will bring UK design copyright laws into line with those of the EU (and for now, we are still in) by increasing the design protection from 25 years from the date of design to 70 years plus the life of the author.
For many people the thought of owning, or even worse admitting to having, a fake Louis Vuitton or Prada bag would send shivers down their spine but up until now this same stigma has not been associated with knock-off designer furniture with many happily boasting about their savings.
So what are the main differences and when it comes to high design and can a cheap copy ever match the real deal?
For most people, the decision to invest in a design icon is not a short sighted one. Investment pieces may not carry the cheapest price tag but they do possess both authenticity and longevity.
Made to the highest quality specification, in materials which will last, these timeless designs will continue to look relevant for years to come. Pieces made by manufacturers such as Knoll and Cassina back in the 1950's and 60's remain popular and the manufacturers are still being producing replacement covers for pieces acquired over 30 years ago.
Stylish investment furniture transcends fashion trends with a short lifespan and instead focuses on interiors that are not wholly modern or traditional but a tasteful combination of the two. Pieces made from natural materials such as wood and leather age beautifully only increasing their appeal and help to maintain their value. A good example of this is the Eames Lounge Chair (see main image), of which vintage versions still attract very high prices at auction.
To help you identify the pieces that could make you or your descendants a small fortune, here are our picks of worthy investments…
DESIGN ICONS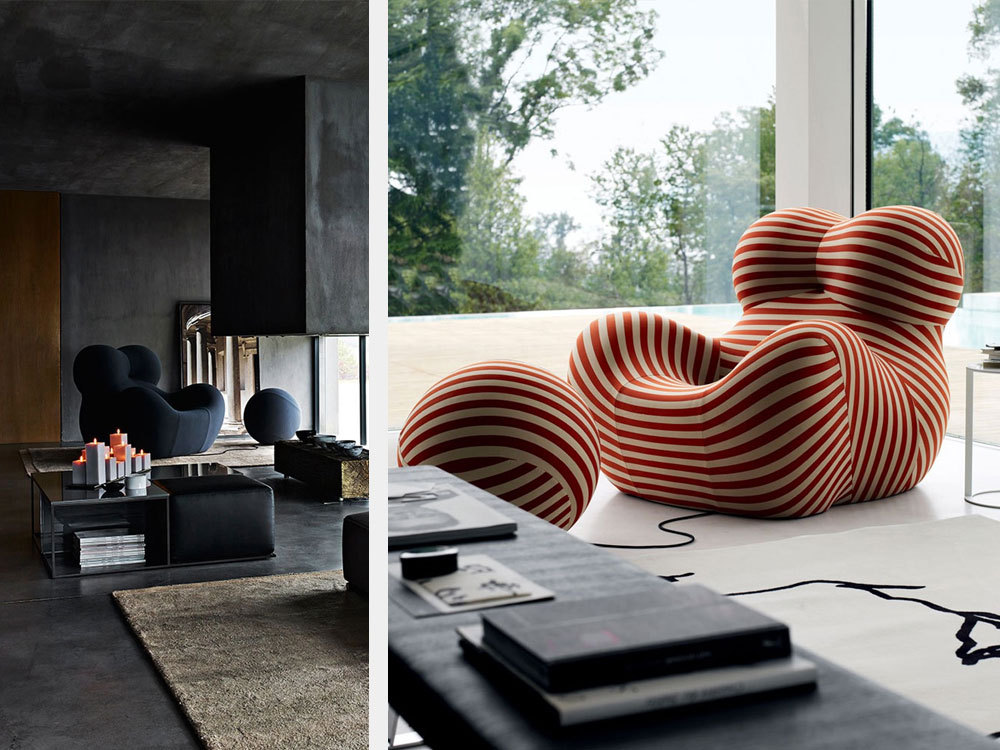 Serie UP5_6 Armchair by Gaetano Pesce (1969)
The Up series designed in 1969 by the eclectic world famous designer Gaetano Pesce, comprised of a series of seven pieces from the onset, two of which, namely the armchair UP5 with the UP6 ottoman, have become the most recognised of the series over the years and one of the most acclaimed icons of Italian design.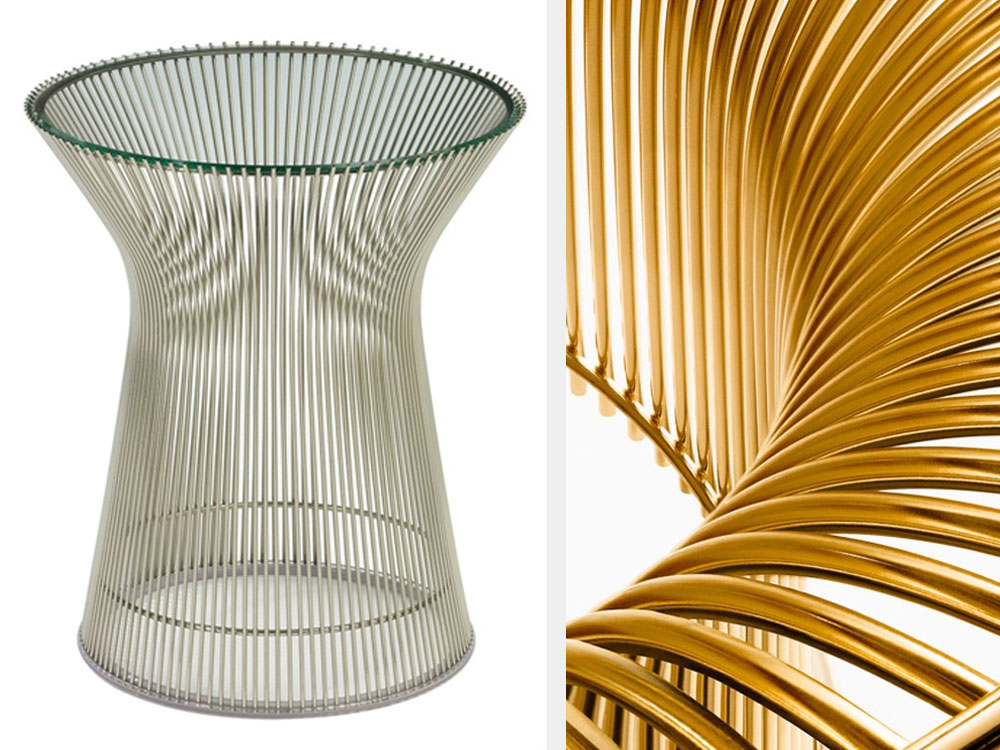 Platner Side Table by Warren Platner (1966)
In 1966 the Platner Collection captured the "decorative, gentle, graceful" shapes that were beginning to infiltrate the modern vocabulary. The pieces are created by welding hundreds of curved, nickel-plated steel rods to circular frames, simultaneously serving as structure and ornament. An 18k gold finish was introduced last year to celebrate the 50th anniversary of the Platner Collection.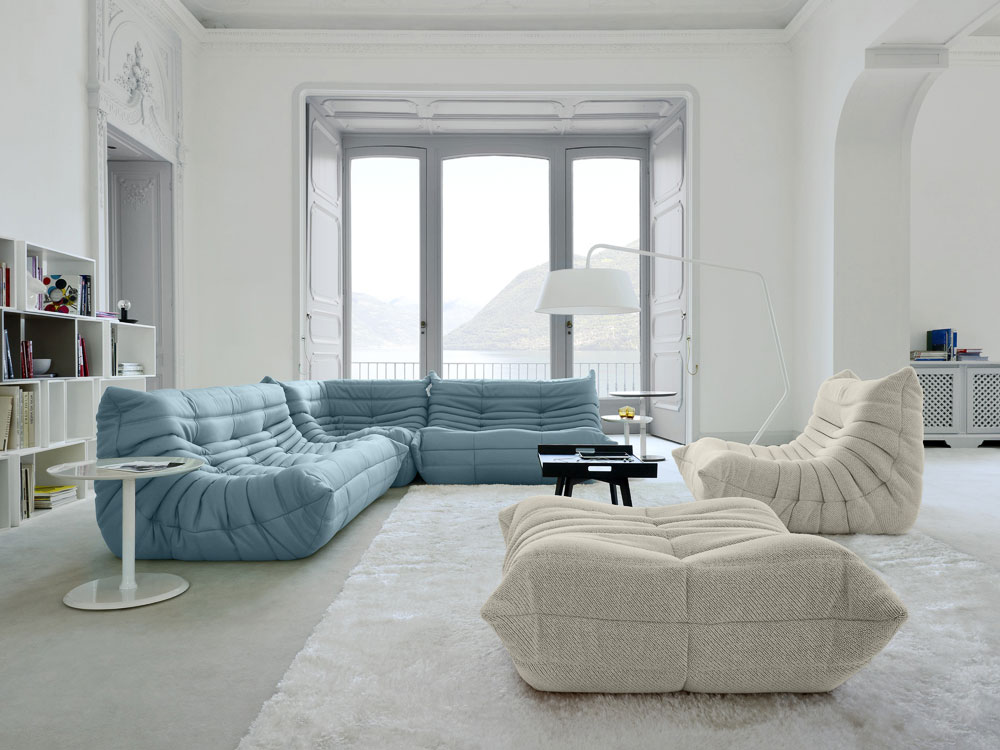 Togo Sofa by Michel Ducaroy (1973)
Instantly recognisable from its distinctive shape, Ligne Roset's Togo is an iconic piece designed for an easy carefree way of life. A best-seller since its launch in the early seventies, the sofa is still hand sewn in the small French village of Briord.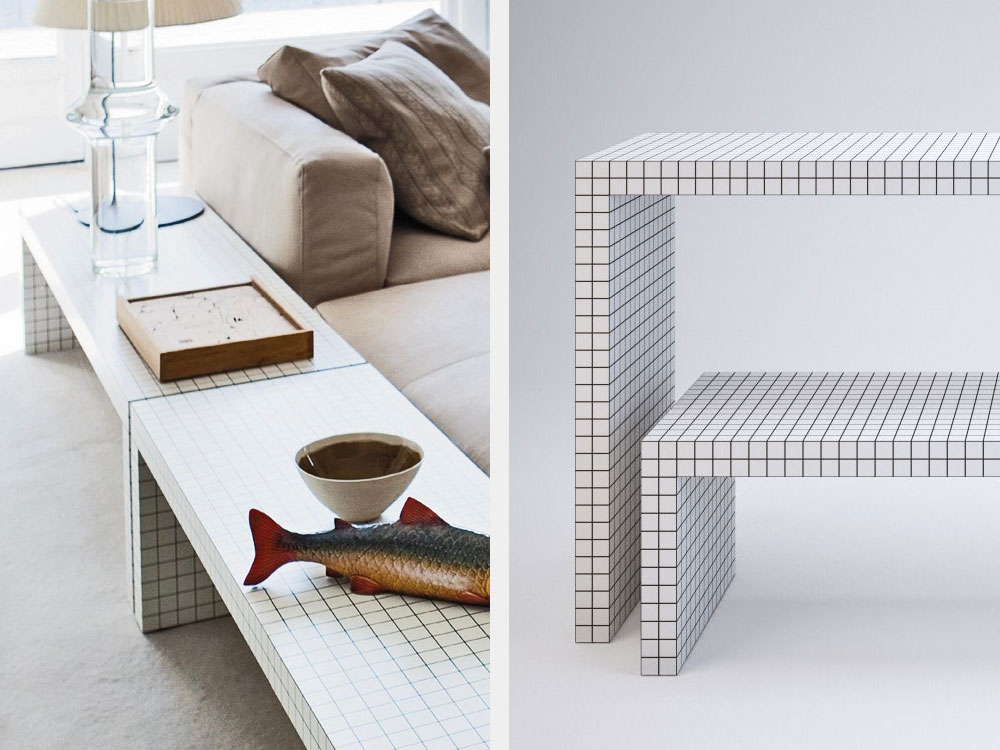 Quaderna Bench by Superstudio (1970)
The Quaderna collection, which includes a bench, dining table and console table received immediate recognition and was awarded the golden medal at the M.I.A. International exhibition of 1971. This cult object can now be seen in design museums all over the world.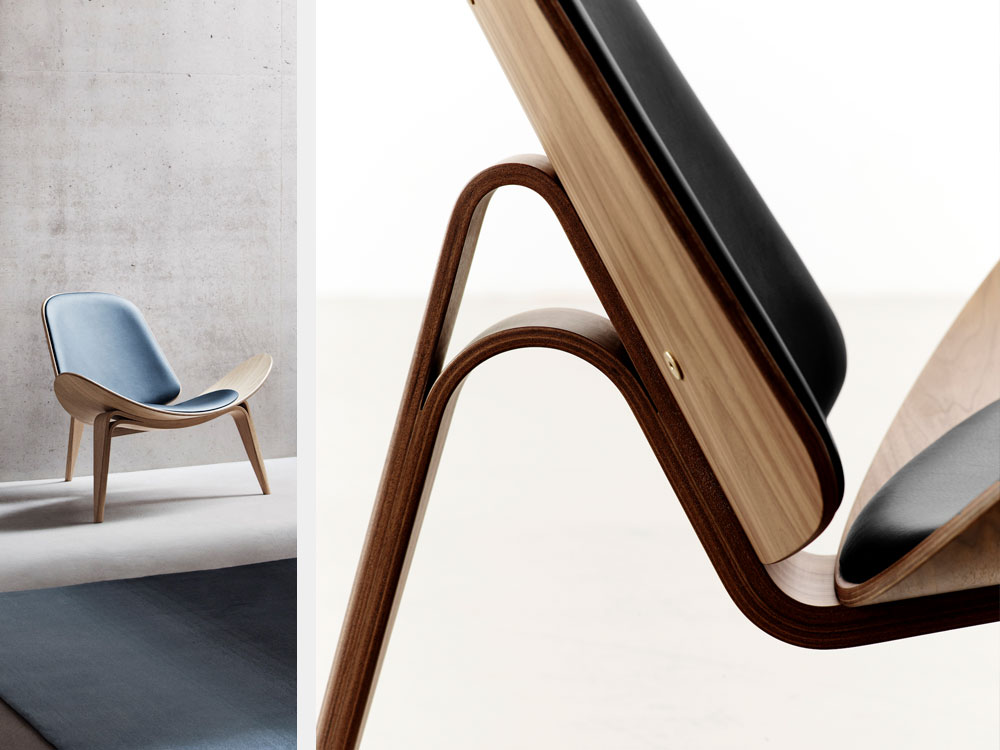 CH07 Shell Lounge Chair by Hans J Wegner (1963)
The Shell Chair CH07 has such a powerful presence that it wasn't an instant success when Hans J. Wegner designed it in 1963. However in the early 1990´s the "Three -legged Shell Chair" began to attract handsome prices at international auctions.
FUTURE CLASSICS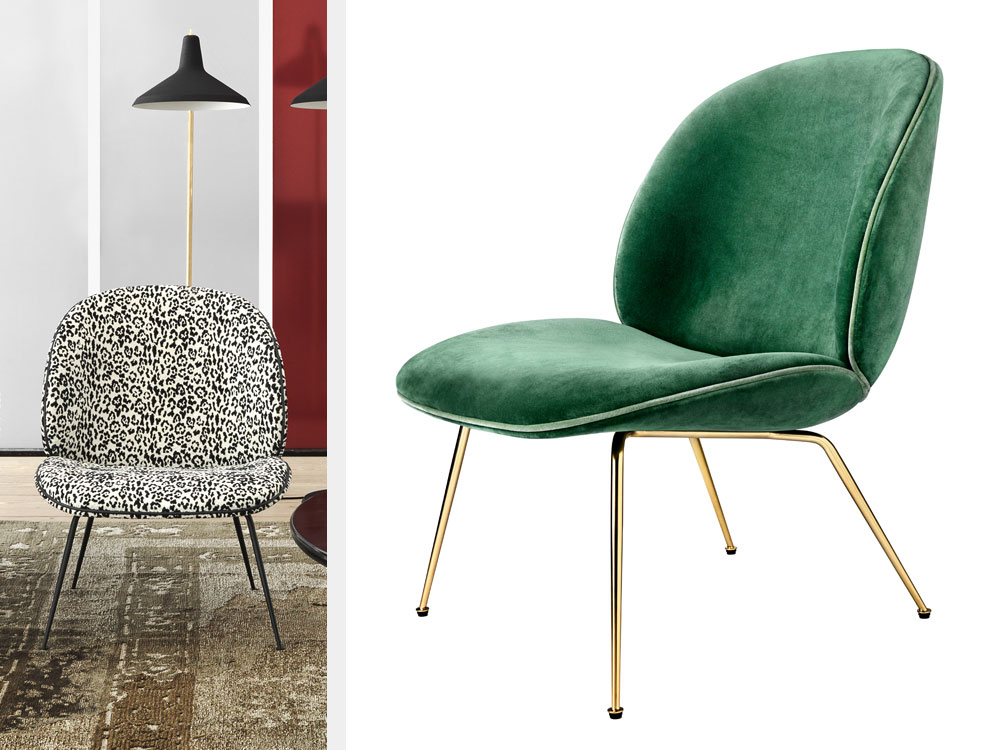 Beetle Lounge Chair by Gamfratesi
Design partnership, GamFratesi embodies the meeting between Italian and Danish design. The considered and minimal approach of the Danish design tradition is combined with a sense of quirkiness and the desire to tell a story. The Beetle chair reinterprets the characteristic elements of the beetles' sections: shape, shells, sutures, rigid outside and soft inside, while maintaining comfort and functionality.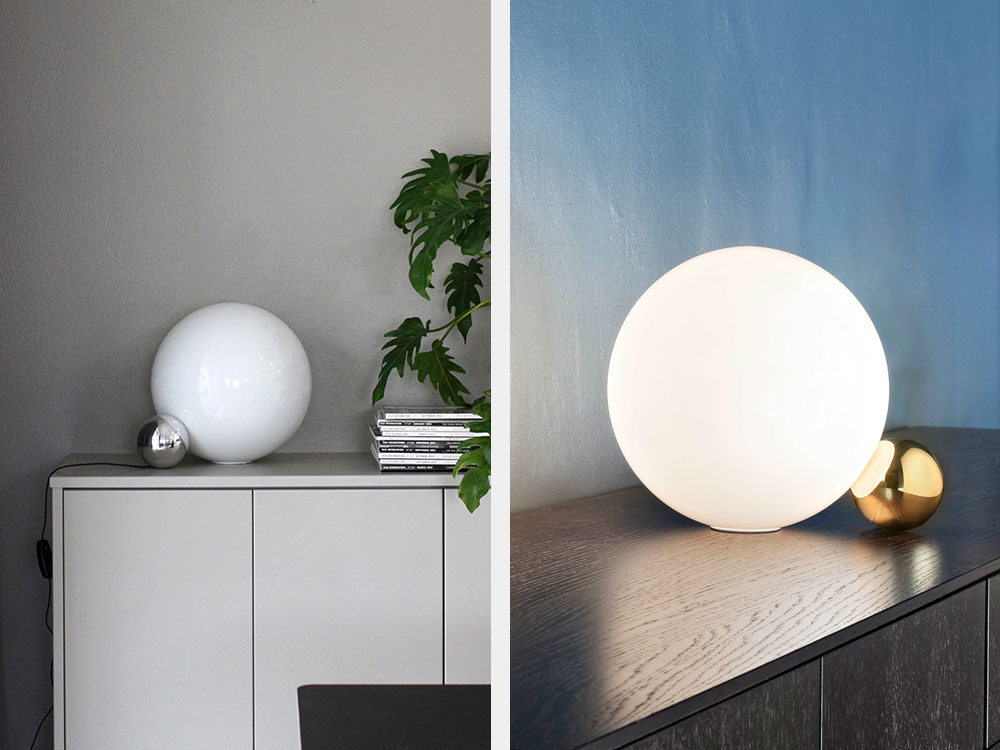 Copycat Table Lamp by Michael Anastassiades
Very much the darling of the modern lighting scene, Michael Anastassiades's Copycat consists of a large and a small sphere, which together create a stable position for a table lamp. "Two spheres just touch each other," Anastassiades said. "One small, in a precious material, placed under the 'shadow' of the large one, in illuminated glass."
A big table with an even bigger personality! First presented in 2009, the Big Table is a game of balances, an optical path that leads from one element to the next, from one colour to the next; the tilt angles of the legs suggests dynamism and look strikingly different from one point of view to another.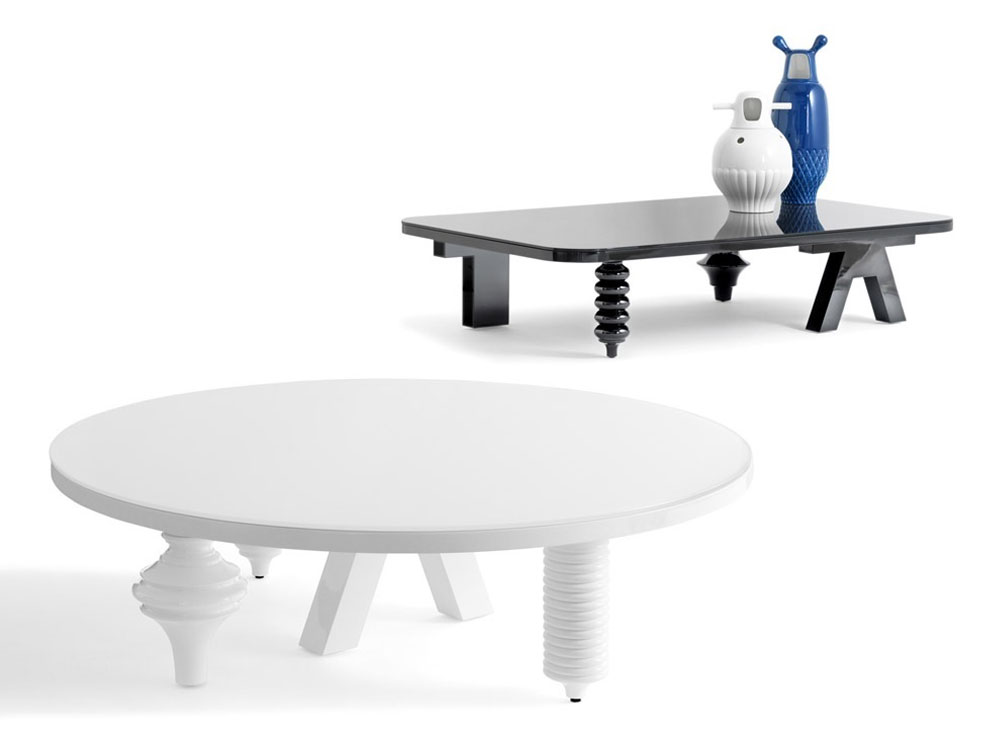 Multileg Coffee Table by Jaime Hayon
Jaime Hayon —written without accent, as he prefers—is today a celebrity. He is the youngest Spanish designer with the greatest international image. Based in London, he is regularly featured in the press. He has achieved fame because he has talent, his own style and the determination to carry out his projects with quality. The contrasts and sophistication which give personality to Jaime Hayon's work are illustrated perfectly in his Multileg collection.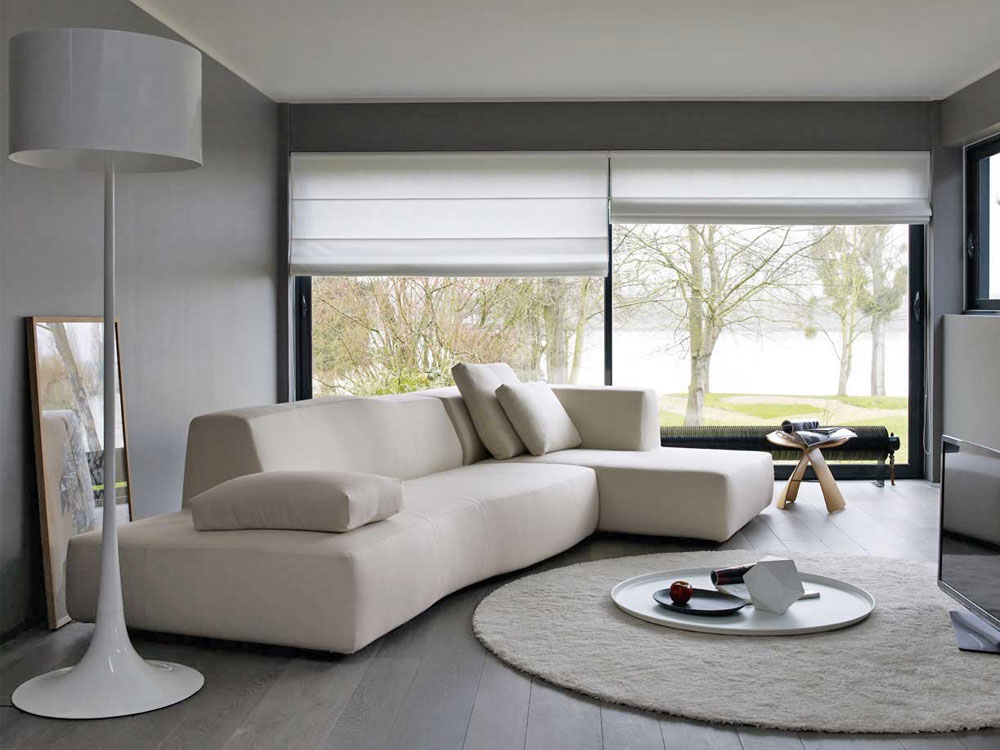 Bend Sofa by Patricia Urquiola
Patricia Urquiola has designed a surprising series of seats that transform the traditional concept of the sofa. She has named the product bend-sofa due to its curvaceous albeit monolithic form. It gives the appearance of being manually moulded from a supple material as if by a sculptor. In practice, it's made from a study of 3D models and digital research.