Decoding Ultra Violet – Pantone's Colour of The Year
When Leatrice Eisemann announced Ultra-Violet as Pantone's Colour of the Year for 2018, she described it as "a spiritual blue-based purple that seeks to take our awareness to a higher level". In doing so, she revived a hue that has become synonymous with rebels throughout history. From Prince's purple Yamaha piano through to the psychedelic prints of Ana Sui, Ultra-Violet represents the essence of the artist distilled. Much more than a trend or an of-the-moment hue, it takes fiery reds and moody blues and transforms them into a complex inky purple, a vibrant lens through which to re-evaluate the world. It's re-emergence in the form of Cappellini's Embroidery Chair and the Gucci SS/18 collection should come as no surprise in 2018. In a time where revolutionary minds are urgently needed, Ultra-Violet draws on the infinite potential of the cosmos and calls for creative expression in every endeavour.
It's a hue we need in our homes now more than ever, but decorating with it presents its own unique array of challenges. However, with a whole host of designer brands offering modern furniture and lighting in this inspiring shade, it can provide exactly the right boost to your home if only you know where to start. The Chaplins Guide to Ultra-Violet pulls together you need to know about this richly saturated hue, including all the essential styling do's and don'ts.
Purple Persuasion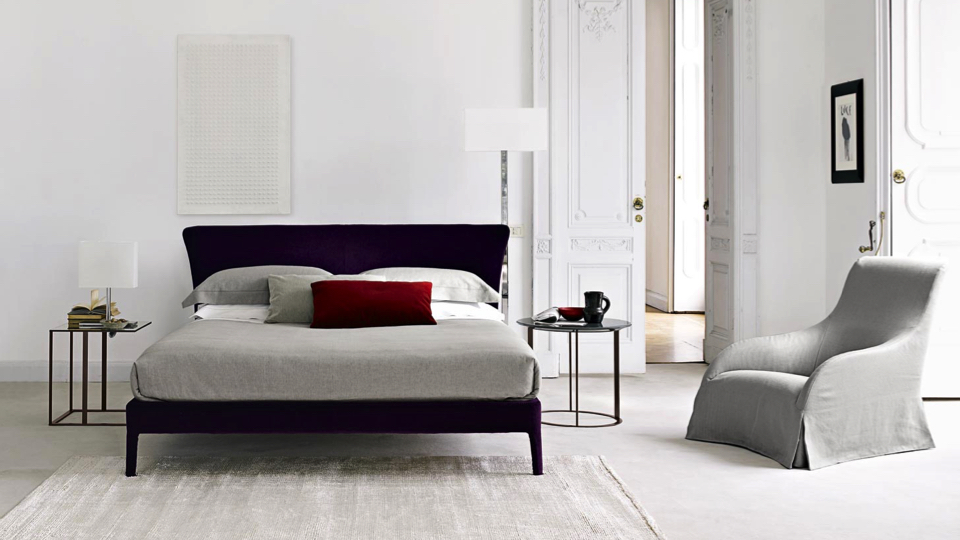 Violet is uniquely positioned in the colour wheel to harness peaks of human emotion. As well as stirring our artistic impulses, it can also soothe anxiety thanks to its associations with lavender. The bedroom is therefore a natural environment for experimenting with this deeply personal hue. Observe how Maxalto's Febo Bed establishes a luxurious focal point, its evocative violet headboard lending a necessary piquancy to this otherwise neutral bedroom. The ability to arouse but not overwhelm is crucial, and introducing Ultra-Violet into your accent details and accessories is a shortcut for incorporating this shade into your modern bedroom furniture.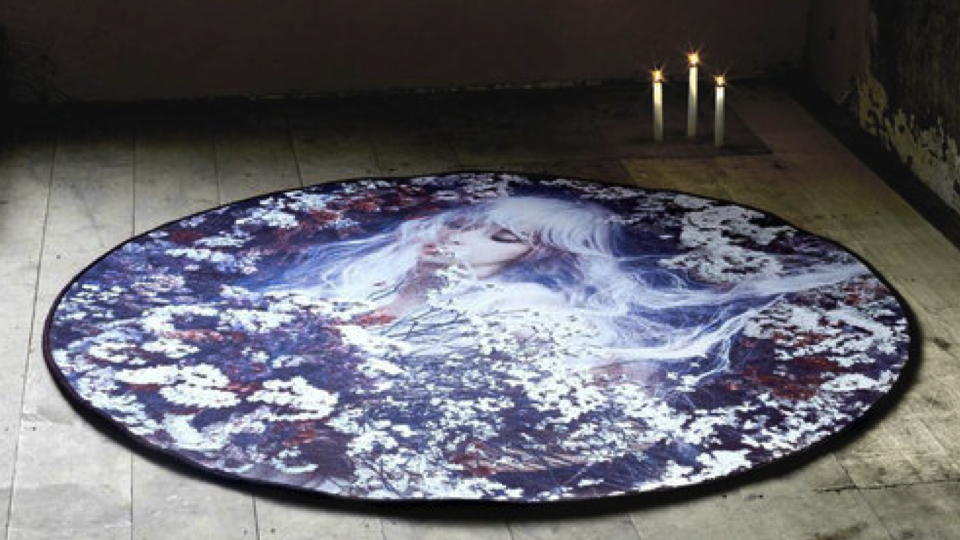 A contemporary rug offers another quick style fix with Mineheart's Fantasy Floral Rug leading the fore. This gorgeous modern rug encapsulates the bohemian qualities of purple, it's digitally printed image an inspiring piece of artwork for your bedroom floor. The mass of pink, purples and whites reveals an ideal colour palette to emulate throughout your bedroom while encouraging you to indulge in a moment of creativity. When styling a statement rug it's important to let it breathe within the room, so remember to keep a clear border of floor around it to avoid things appearing too cluttered.
Purple Power Play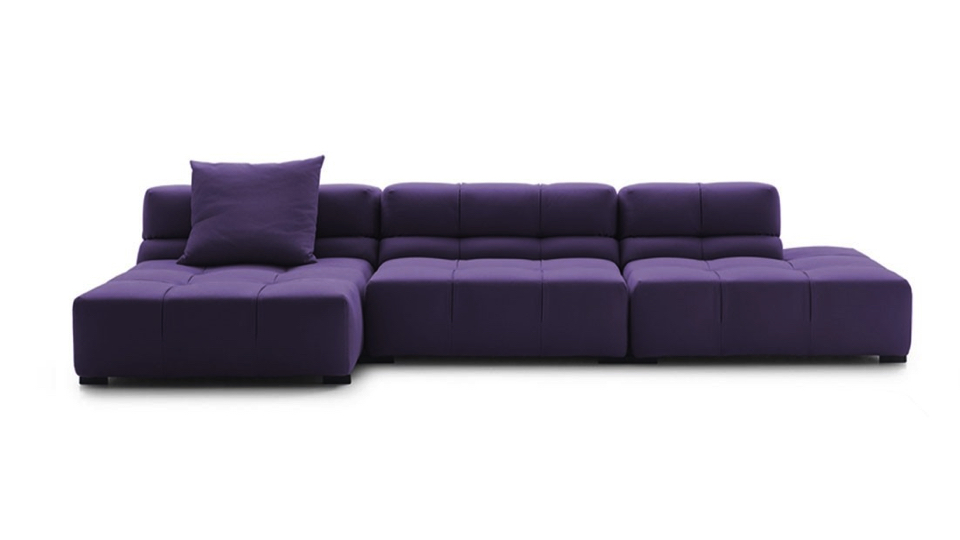 Ultra-Violet's history as an anti-establishment hue means it is the ultimate colour for those who want to create a bold and modern home. Moody and mysterious, Patricia Urquiola has famously used this statement shade to adorn the Tufty Time '15 Sofa, a stylish contemporary sofa that eschews conventional silhouettes. Its luxurious cover is divided into an array of tactile squares to convey a unique personality that commands modern living rooms. This richly saturated hue begs for a full-on embrace of other dark tones and metallic accents, so keep this in mind for the rest of your lounge décor.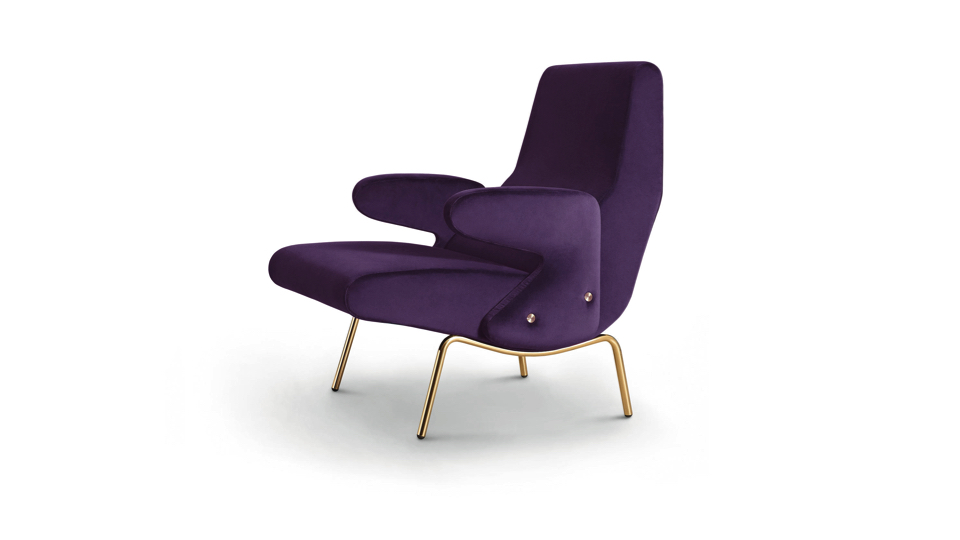 Arflex's Delfino Armchair encapsulates these ideas into one statement purple armchair. Classic proportions and Italian craftsmanship are given a new lease of life by vibrant Ultra-Violet upholstery, a regal throne fit for a queen or catching up on the Great British Bake Off. In this way, Ultra Violet not only heralds a rich artistic tradition but a future in which bold colour is embraced as a means of enhancing the everyday.
Shrinking Violets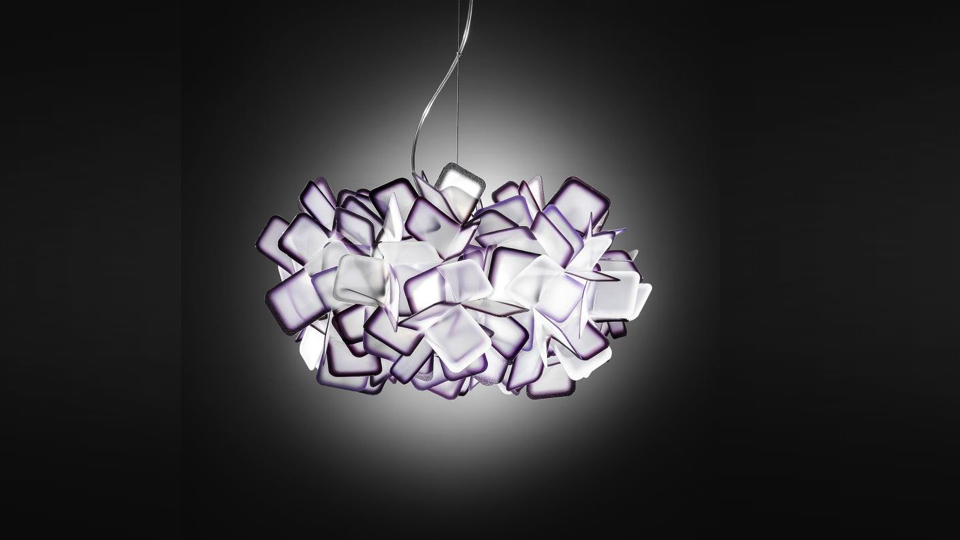 This approach is for the interior introverts, those who prefer to pay homage to trends with a subtle nod rather than redoing their whole living room. Contemporary lighting with Ultra-Violet accents is a wonderful opportunity to get in on the action, reviving your home with cosmic connotations. Slamp's Clizia Pendant Light emits a diffused wash of illumination, each hand-crafted petal tinged around the edges with an invigorating violet. This careful colouring accentuates the silhouette of this modern pendant light, effortlessly replicating the bleeding hues of purple hydrangeas.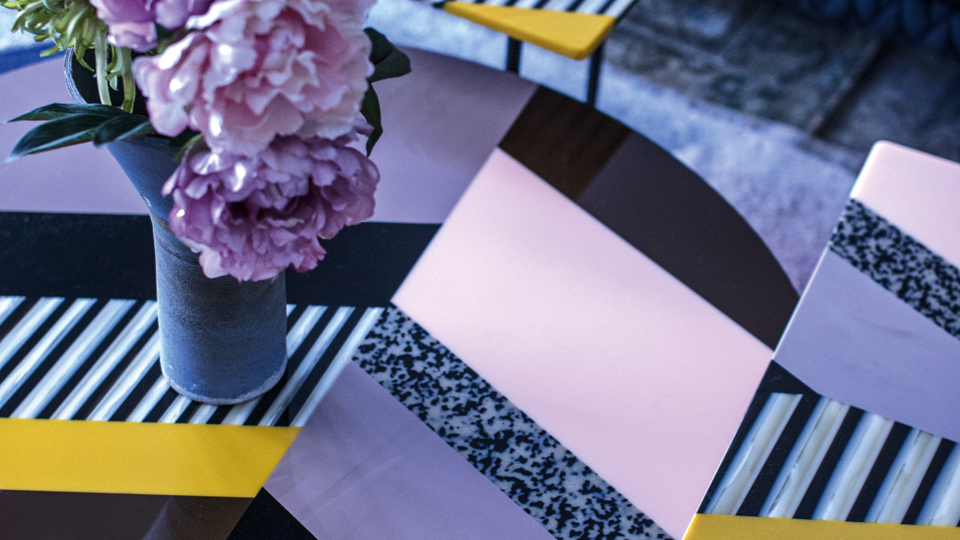 Moroso's Fishbone Coffee Table takes a different approach, softening the intensity of statement purples with lilacs, yellows and blush. Adventurous yet chic, this modern coffee table reveals the versatility of violet as a decorating hue, open to a wide variety of pairings from geometric stripes through to zingy yellows. In every configuration, ultra-violet is an expression of individuality, gifting new life and possibility to people, spaces and things.
With all of these items available in the Chaplins Winter Sale, it's the perfect moment to inject colour and award-winning design into your home. We'd love to know your thoughts on this controversial colour, get in touch on Twitter, Instagram or Facebook to show how you style Ultra-Violet this season.