Is Gubi's Beetle Chair the Chair of Our Time?
There have been many attempts to create the perfect chair. In some ways, it's a task that'll never feel finished. Not just because we spend so much of our lives sitting. But because each one has a way of presenting us to the world.
It's why as we draw towards sleepier seasons and the promise of life indoors, we feel compelled to draw your attention to a charming little underdog in the universe of chairs. One that has stolen into sartorial homes the world over. And earned its place in the pantheon of design greats.
 It is, of course, the Beetle. A cocooning style that takes creature comforts to the next level.
It was Vico Magistretti who first advised creatives to look at usual objects with unusual eyes. It's a maxim that helps explain design studio, GamFratesi's, deep interest in the insect kingdom in the early 2010's.
"The kind and protective anatomy of the beetle fascinated us," explains Stine Gam. "The beetle's outline is so harmonious… It looks solid and impenetrable and yet, in places, it is sinuous and flexible. "
"Curiously, this seeming contradiction is what enables it to move freely," continues Enrico Fratesi. "Indeed, one of the many reasons we studied beetles was their ability to carry out technical movements while keeping their parts rigid and defined."
Echoing the structure of the beetle's exo-skeleton, the Beetle Chair's two-part shell is made from one continuous curve. In it's sheer sinuosity, it is able to undergo micromovements that respond to the sitter, ensuring ergonomic performance while maintaining a strong silhouette.
They didn't know it at the time, but they were beginning to stumble on a field that would soon explode in importance. The burgeoning discipline of biophilic design.
"At its core," explains Ludovic Aublanc, Creative Director at Chaplins, "biophilic design stems from the belief that humans must seek sustained connection with the outdoor world if they are to live a fulfilled and effective life."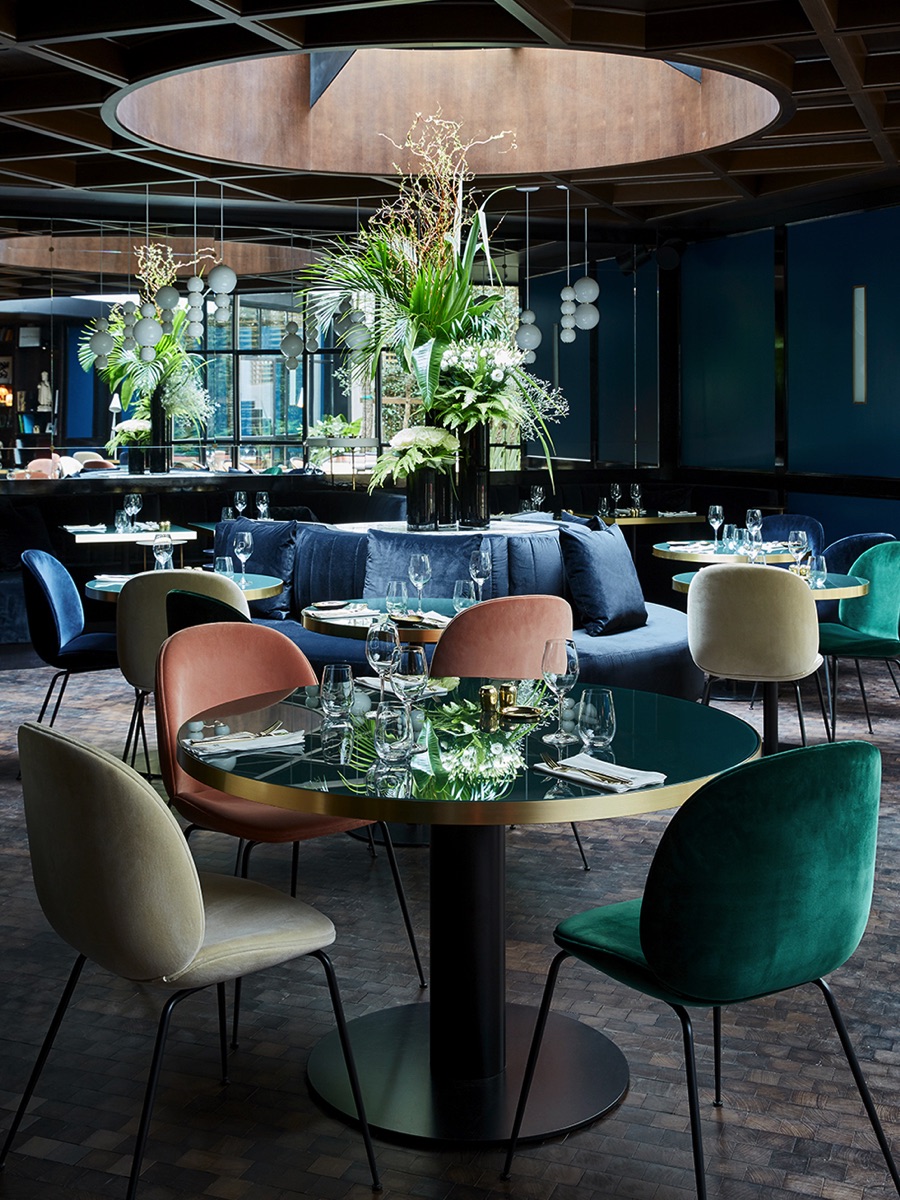 Bastions of Biophilic Design
---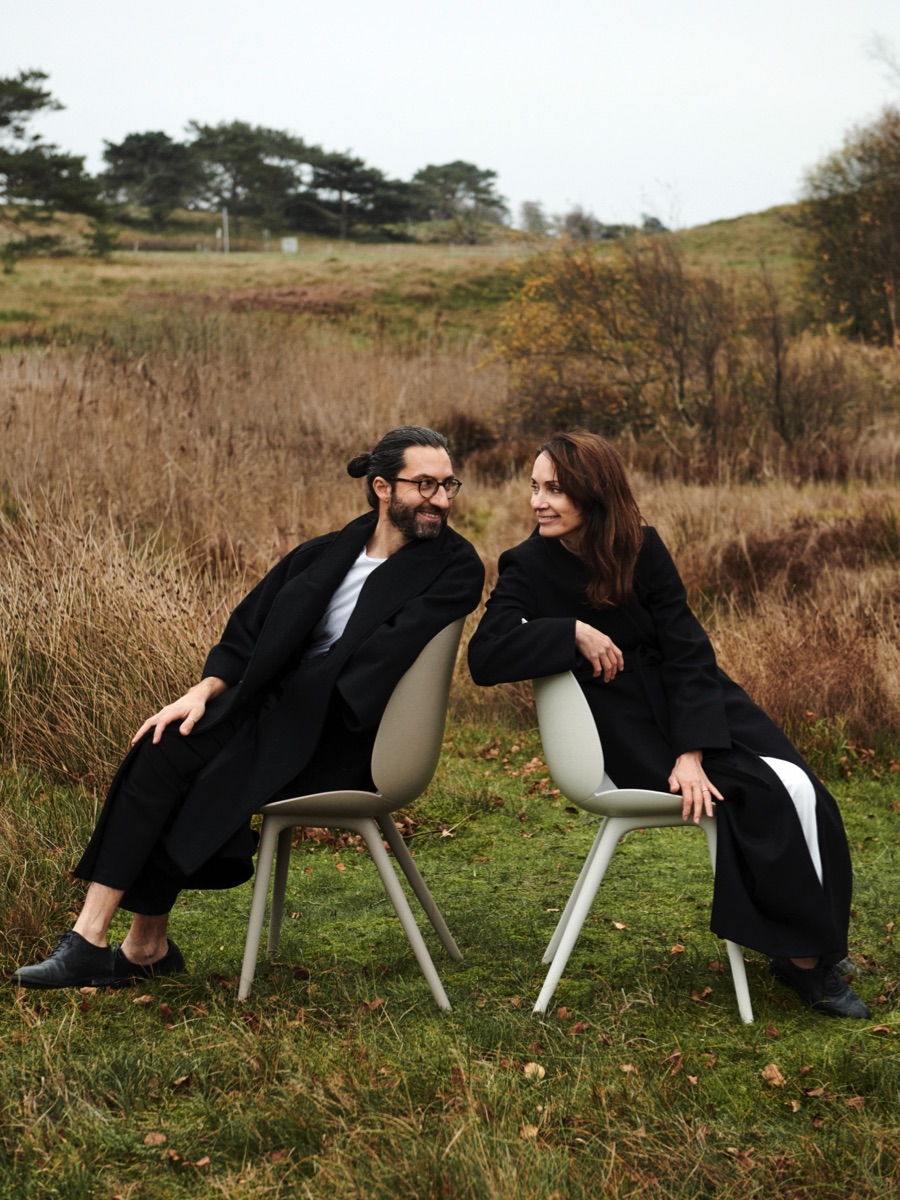 The Alfresco Version
---
"Designers have responded to this by trying to incorporate as much of the natural world as possible into built environments. Be it through lush, evocative colour palettes, hanging herb walls, or the inclusion of more windows in one's floor plan."
"Insects are beautiful creatures of nature," confirms Stine. "Each element of their bodies has a specific function – a true encounter between form and function."
"We love how the perfection, honesty and harmony found in nature can suggest technical resolutions and aesthetic forms," says Enrico Fratesi. "By mimicking the finer details of nature with traditional design notions of proportion or pattern, we believe we can recreate biophilic human connections and healthy responses to the natural environment."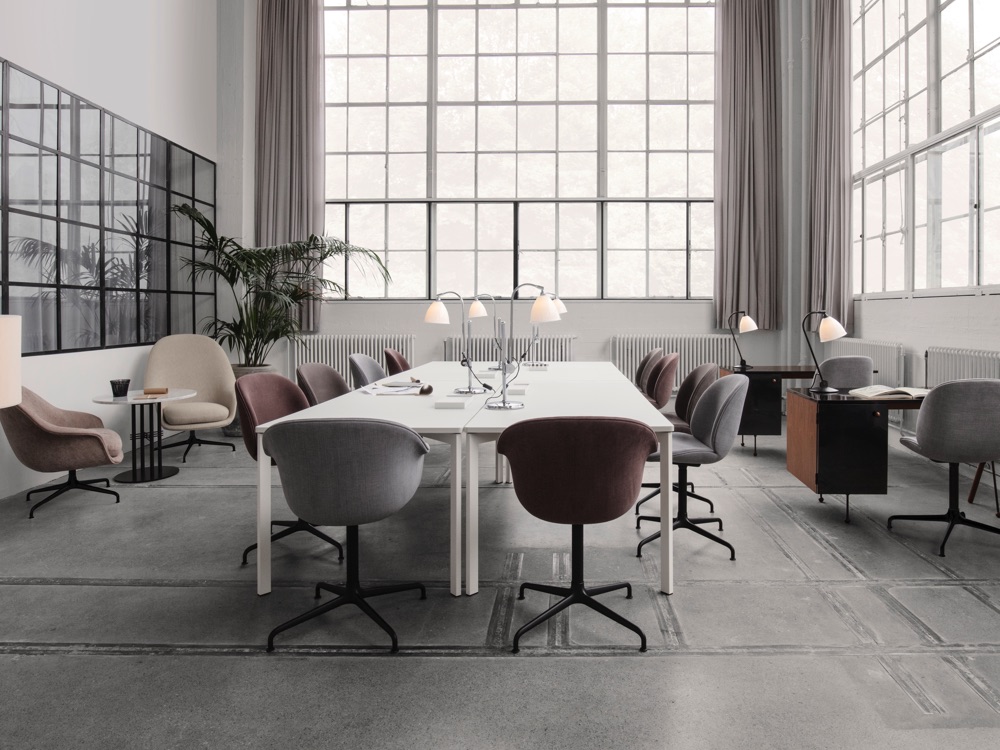 It certainly goes some way to explaining the popularity of the Beetle in recent years. In its inherent organic-ness, it offers us a lifeline to the outdoor world, a chance to reconnect, and as a great master one said, experience our homes in a whole new light.
DISCOVER MORE FROM GAMFRATESI
x