New & Noteworthy: August Interior Design Update
August is an exciting month at Chaplins. While the world basks in the Great Outdoors, we're busy updating our showroom with the latest ideas and styles from across the globe. This month's Style Shortlist sees the addition of cult Scandi brand, Fredericia, and many an ethereal showroom style.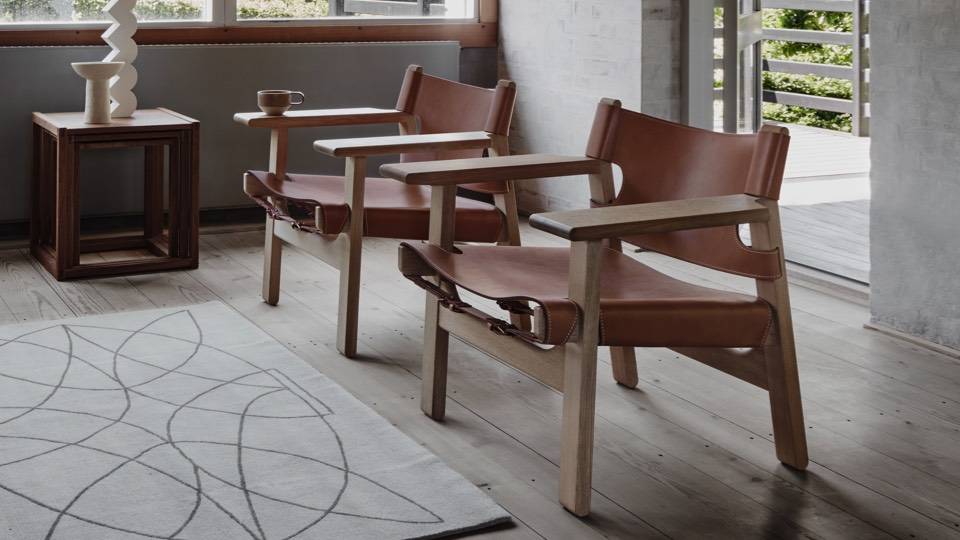 For as long as we both shall live. That's the kind of commitment to quality we look for in our furniture and lighting. It's an ethos that's perfectly articulated at Fredericia. Founded in 1911, this dreamy Danish brand is dedicated to sharing and developing tomorrow's originals. Design lovers can expect classic Scandi silhouettes. Soothing neutral colour palettes. And all manner of lost-n-found icons. We recommend starting with Hans Wegner's Spanish Chair. And working your way through the collection from there.
"It is of great importance that the things we purchase do not need to be changed, but grow old with dignity and charm"
Andreas Graversen, CEO Federicia (1955-2005)
Flight of Fancy
Have you ever wondered what it would be like to dine under the soft light of fireflies? Or what about atop a giant butterfly's back? This season, such fantastical musings have come home to roost via two ethereal designs: Flock of Light by Moooi and the Butterfly Dining Table from Cattelan Italia. Each promises to surprise and delight with their attention to detail, harnessing serendipity to make a whimsical design statement. A reminder that you never know what you'll find in our Hatch End showroom.
"This suspension lamp brings a bright, warm and poetic glow right after dark. A Flock of Light captured in stillness."
— Studio Toer
Creature Comforts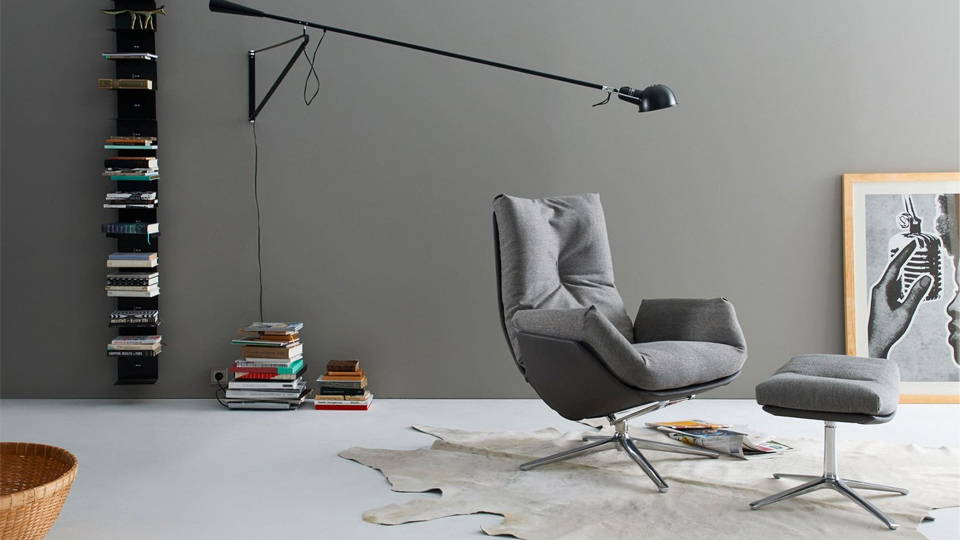 Summer is coming to its bittersweet close which means it's time to turn to turn our attention to the tactile sense. Starting by deducing which delectable designs we'll be using to hunker down and hibernate this autumn winter.
Of all the new lounging styles in our showroom, COR's Cordia Lounge Chair is perhaps the most hardworking. Two-tone upholstery and a generous tilt mechanism allow it to hug the body close — the furniture equivalent of a beloved baseball glove. Or else a tight embrace from a long-lost friend. Thanks to its superb ergonomics, it can also be used in home offices. Just one of the reasons we've shortlisted it as one of our Chairs of The Year. Book an appointment to try it yourself, here.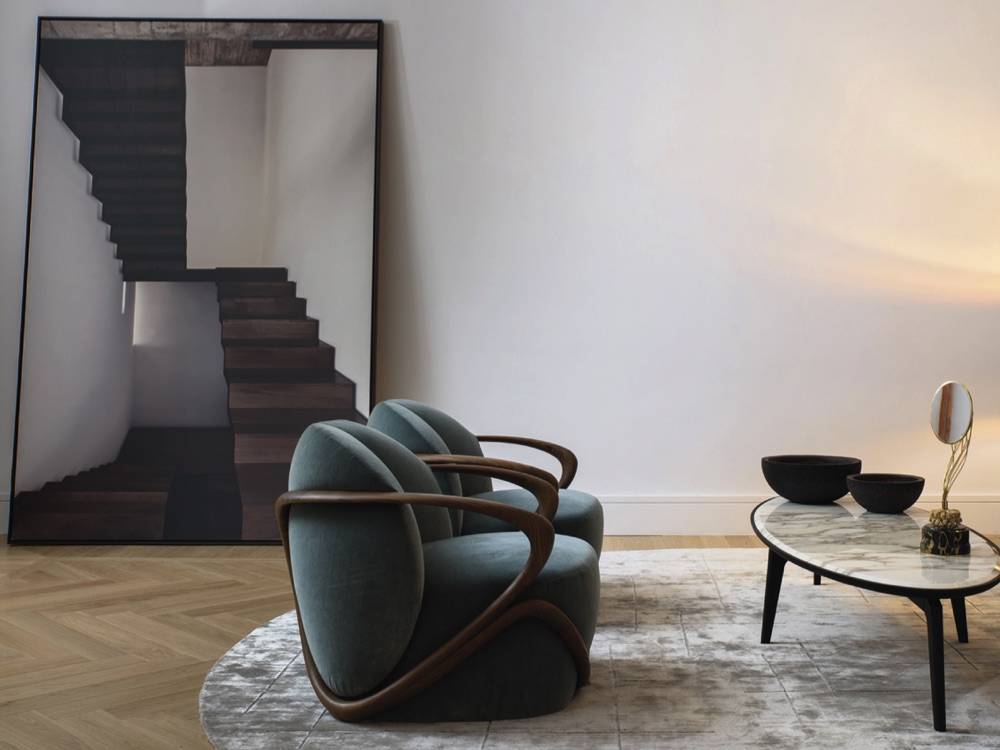 At Chaplins, you'll often hear us quipping that there are those who identify as perfectionists, and then there are Italians. It could be food. Fashion. Or furniture. The speciality matters less than the fact that this sartorial nation knows how to keep traditional methods of making alive like no other.
A case in point are our two new Maxalto & Giorgetti studios. In each, the Italian flair is unmistakeable. There are armchairs whose frame comprises 20 pieces of intricately carved walnut, swept into soaring silhouettes to lend the impression of barely contained softness. Or else impossibly detailed dining tables, inlaid with criss-crossing tiles so that the grain of the wood lines up in a hypnotic chequered pattern. Intricate and luxurious, each brand promises to you find your own signature style, while setting the stage for many a leisurely evening with loved ones.