It's the industry's go-to for glamorous outdoor living. But teak furniture does throw up some questions. Why does it patina? Should we prevent it? And how do we tell a premium grade apart from more inferior timbers?
In carpentry circles, it's known as the king of the forest; a 200m tall titan that is immune to pests and completely water resistant. Recognisable by its honey hues and soothing straight grains, teak is the gold-standard for luxury outdoor furniture. But buying sustainably or even getting your hands on the real deal has become somewhat of a minefield in today's market. It's why we've prepared this mini guide for shopping for high quality teak garden furniture in the UK.
Why is teak the natural choice for outdoor living?

In the natural world, water is both a blessing and a curse. On the one hand, it nourishes all that is lush and living — but it also tends to infiltrate and degrade the quality of whatever it enters. Fortunately, our tectona grandis (teak) is made of strong stuff — one of the few timbers with a naturally high oil content that seals it from this invasion altogether.
It's the reason that the Swiss build Alpine chalets from it. Or why you'll often see it adorning boats out on the open seas. And why it can definitely handle whatever the capricious UK climate has to throw.
The second reason is a little more nerdy. Teak happens to be a real joy to build with. It doesn't shrink post drying and is a strong enough to be nailed or screwed without splintering.
The best craftsmen, however, will likely avoid the latter altogether, opting instead for mortise joints that see bits of teak neatly slotted against each other. This unhurried method of craftsmanship isn't just beautiful, it also means a product can be easily disassembled — an important factor in extending teak's life cycle.
What's the deal with the patina?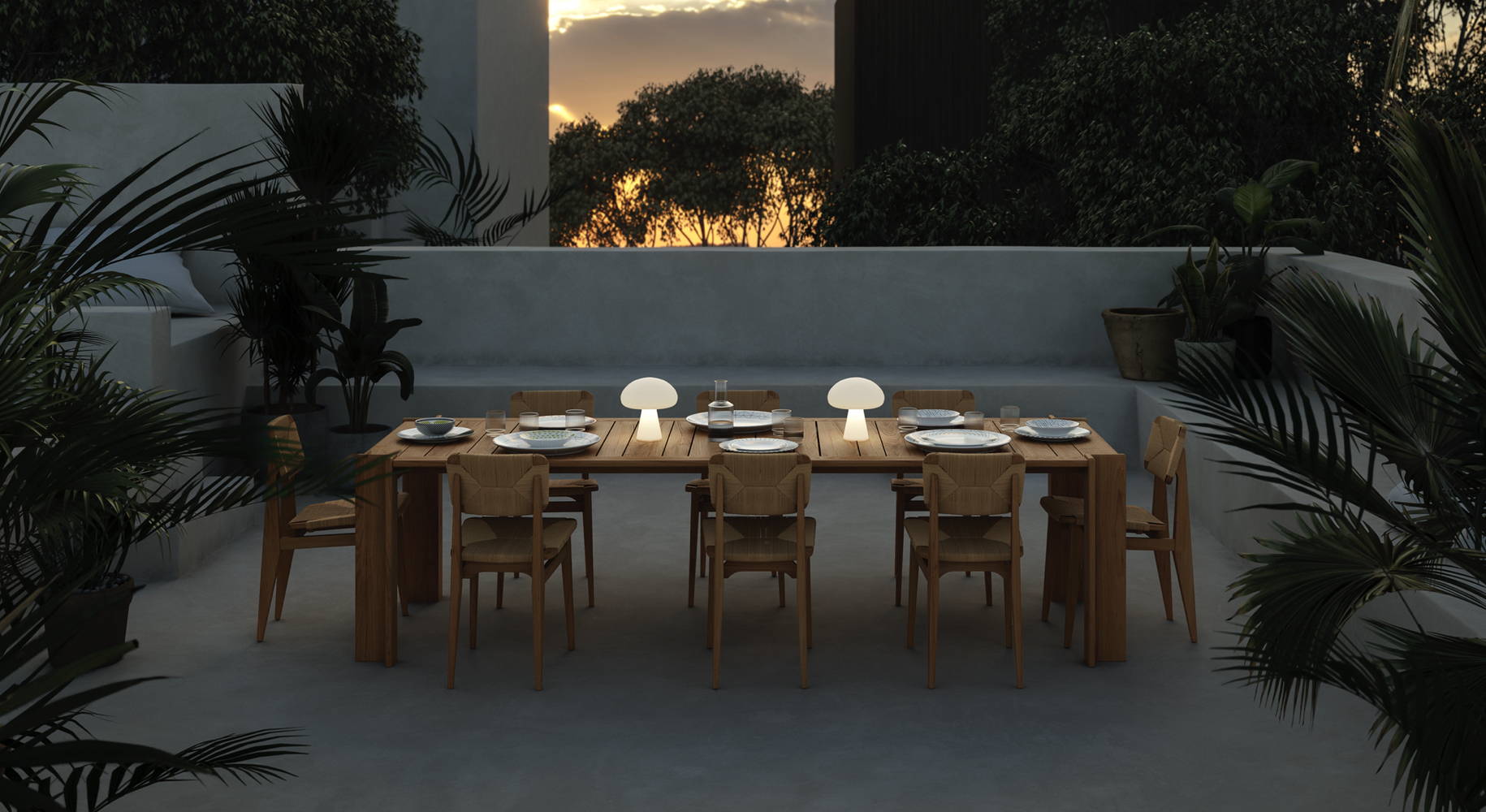 One of the ways teak maintains its resistance to the elements is by developing a beautiful silver patina. But if you'd rather it stayed honey-hued forever, there's no problem. A yearly oiling with a teak sealant will do.
How can I tell if a piece of furniture is made from good quality teak?

Teak is split into three categories: A, B or C.
Grade A is the best, and usually only attainable by sawing the innermost part of a tree. This rich heartwood is stronger than the outer layers thanks to a higher oil content and promises to be more resistant to the elements.
Grade A teak is also only attainable from trees that have been allowed time to develop and grow properly — something we'll come on to in our next section.
For those who are looking to invest, the key to spotting good quality teak often lies in the grains. Grade A teak will have freeflowing grains that are close together and fairly straight. Teak furniture also shouldn't have too many dark knots — so keep an eye out for that when shopping.

How can I buy sustainably?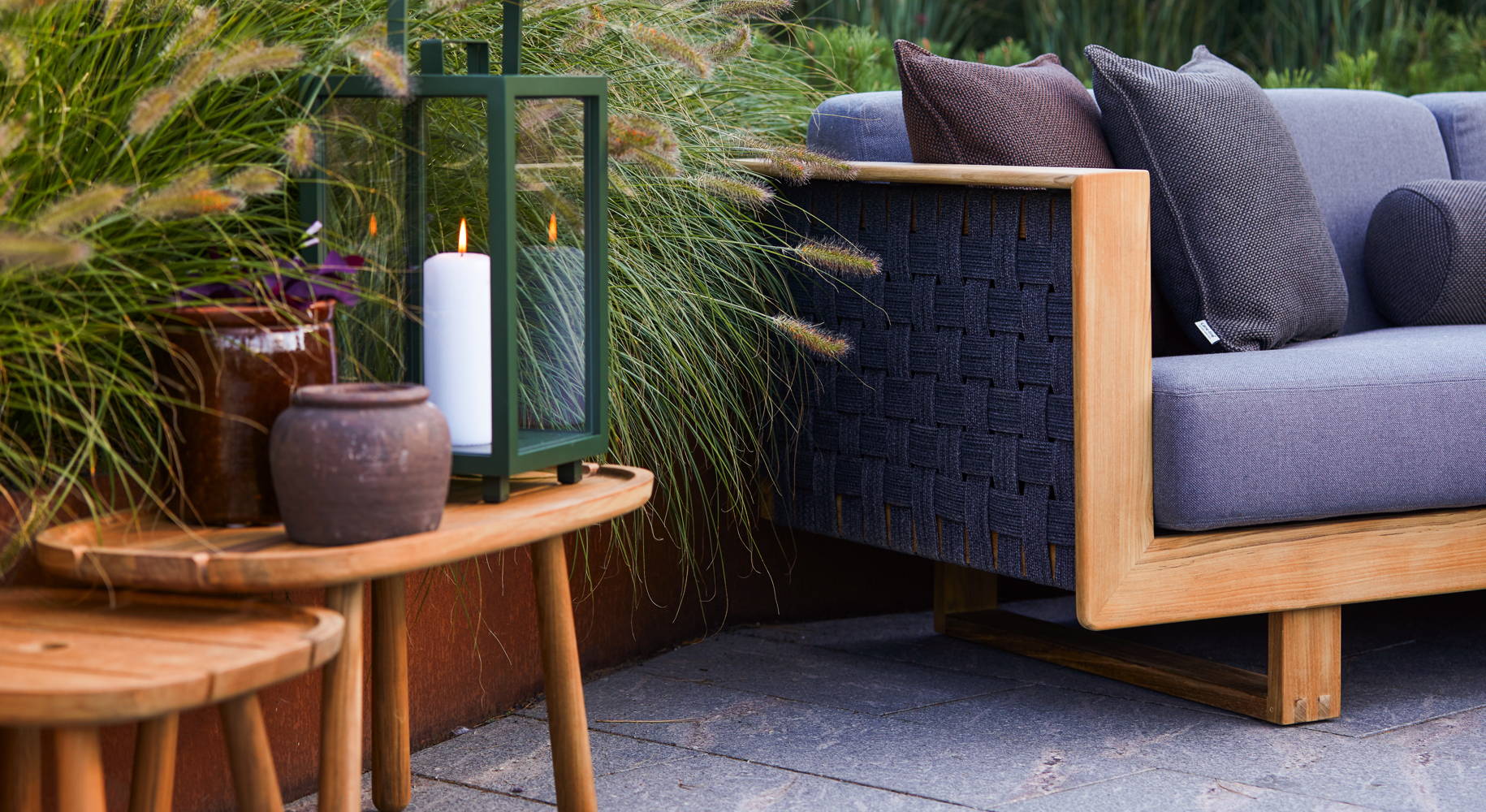 There are two main qualifications to look for when buying teak furniture: the FSC (Forest Stewardship Council) certification or the Indonesian Legal Woods Certificate.
At Chaplins, we also like to go a step further. We know that good things take time, and while most manufacturers settle for trees that have been felled at around 25 years, the majoirity of our brands will only fell a teak tree once it's reached at least 50 years of age.
Not only does this allow for more carbon storage, it also produces a higher quality piece of furniture.
Such patience is possible because brands like Cane-Line and Gloster own every part of their supply chain, and are committed to working only with certified forests and their own experienced craftsmen.
---
"We know our wood. A Gloster teak tree has a life cycle of at least 50 years – and our wood can always be traced back to its origin."

---
Studies have also shown that there seems to be little microbial difference in the quality of soil between plantation teak forests and naturally occurring forests. This means that when managed properly, the cultivation of teak can be a force for good in the fight to protect environmental integrity in South Asian forests.
Shop our edit of luxury teak garden furniture