Why We Should All Strive To Live Slowly This Summer
In the age of information overload, one thing is clear. If we are to live fulfilled, distinguished lives, we must each become curators. Not of galleries of expensive art. Or ever-teetering antiques. But of strong and simple ideas.
And while the notion usually applies to how we navigate social media, we've found that it's an idea that runs deep into the heart of the home, too. In today's busy and evolving world, what are the rituals we make time for? How do we celebrate the people around us? And where does work stop and relaxation begin?
Such probing questions form part of the framework of slow living. A phenomenon that is less about winding down. And more about working out what we can't live without.
Fortunately, there is one Nordic brand who seems to have perfected the art.
"Harmony is the secret of any environment, and it only develops over time," explains Carla Sozzani, iconic Italian gallerist behind 10 Como Corso and a life-long collector of Fritz Hansen.
"When I set up my first apartment in 1973, I bought bright red Series 7 chairs… Curiously, it didn't matter how many I added. I always felt like I was experiencing them for the first time."
For Sozzani, the key to a successful space has been to focus on designs that help you live deliberately.
For some, this might mean cultivating a part of the home in which to experience mental quiet. For others a sleek extendable dining table. Perfect for sit down dinners with loved ones.
The key, it seems, is to strike a balance between pleasure and practicality. A line that Fritz Hansen has always managed to toe.
Like many high-end Scandinavian brands, functionality is in their DNA. And yet, transforming what is often a necessarily minimalist concept into something that feels indulgent is no small feat.
For Fritz Hansen, it hinges on the ability to elevate routines into rituals. It's why amid their collection of lounge chairs and tables, you'll find a smattering of thought-provoking little accessories.
Each speaks to the power of incorporating moments of calm into busy routines. And the knowledge that a mindful 10 minutes spent before starting your day is usually better than an additional 15 spent stewing in bed.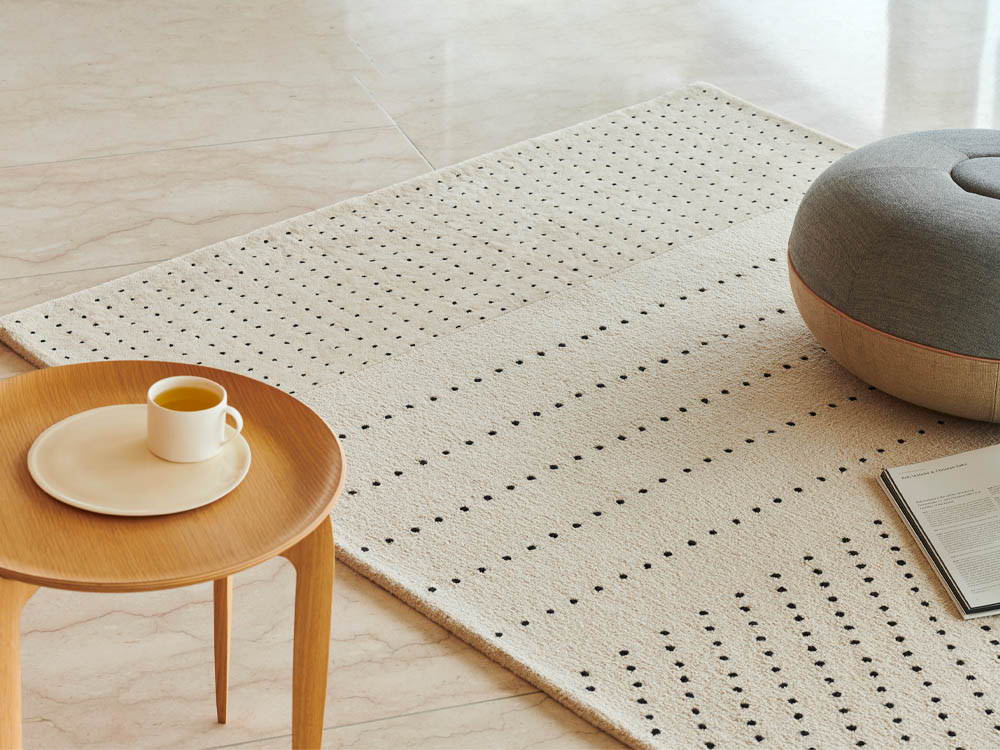 "Making the most of the morning's pre-work hours can be the best way to start the day… The morning may be cold, but you'll warm up as you awaken and devote a fresh and unadulterated mind to your fascinations."
— Margaret Everton

Colour is another key tool in the slow living arsenal. And while many Danish design houses feel obliged to stick to tried and tested formats of bleached woods and pastel hues, Fritz Hansen have trail-blazed a path to more piquant styles and pigments.
It's a decision that feels particularly prescient in the post-pandemic world. As we each search for ways to energise our homes, bold and vivacious shades are one of the easiest outlets for creating an uplifting experience of space. Especially one we've grown overly accustomed to.
Of course, colour isn't the home's only language. Deeper still is the vernacular of memory and the associations that each room inspires within us.
We find the best way to tap into this is to play around with old and new ideas. A beloved heirloom here. Fresh flowers or accessories there.
Seen through this lens, slow living is as much about storytelling as it is about decor. Of making space for what matters. And redefining what it means to live with those we love most.
It brings to mind an idea our Creative Director shared recently. The home is never finished. Principally, because it's not a fixed destination. But a deeply personal journey. One that shapes us and everyone around us.
It's why for all the chatter about the roaring twenties, we'd be remiss not to notice the macro trends that move like tectonic plates beneath contemporary culture. The desire for connection. The ability to be present. And the hope for solidarity and togetherness.
And so just as we can't wait to book holidays and catch up with loved ones, we should also spend some time in the quiet after the storm. Considering what it will take for us to find peace and tranquility in the new normal. And which ideas we choose to resonate with.
At Fritz Hansen, the trajectory is clear. Feel-good design that makes space for comfort. And more than just a little joyfulness. Values, we believe, are indispensable to the contemporary home.