Design Power Couples That Changed The World
It has often been said that the life of the creative is a solitary endeavour. One picks the project or the life; it's simply not possible to have both. Not so in contemporary design. It's a sphere of the creative arts that depends on intense collaboration, the best of which kick-start a revolution in the way we live, work and play. Such all-consuming partnerships often result in passionate entanglements, so much so that the history of contemporary design cannot be told without mentioning some of its most prestigious couples. In celebration of the Royal Wedding this weekend, we'll be counting down some of design's most exciting power couples, from the much-loved Charles & Ray Eames through to present favourites like Gubi's GamFratesi.
Studio Job (Job Smeets and Nynke Tynagel)
Belgian art-director Job Smeets and Dutch designer Nynke Tynagel are the masterminds behind Studio Job, a quirky design firm known for its loud (and sometimes ostentatious) creations. They first locked eyes in 1996 in a bar close to Eindhoven, a prestigious Design Academy nestled in the south of the Netherlands. Over the course of their 18-year partnership, they would become cultural pioneers, determined to blur the lines between art and design, the real and surreal.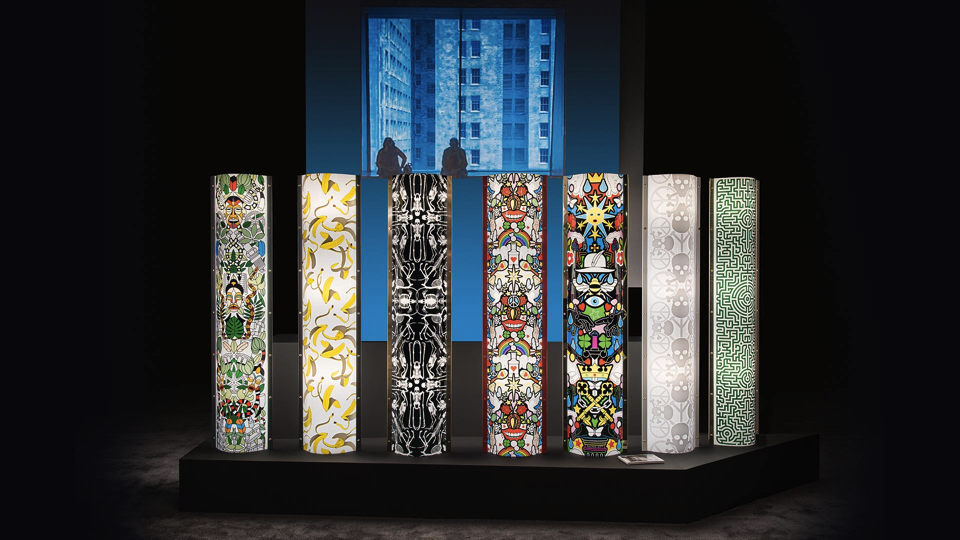 They quickly established a distinct identity for themselves, harnessing expressive iconography to fulfill their penchant for one-off maximalist designs. The duo eventually found sanctuary for their eccentric creations in the form of Dutch brand, Moooi, producing the much-loved Paper collection.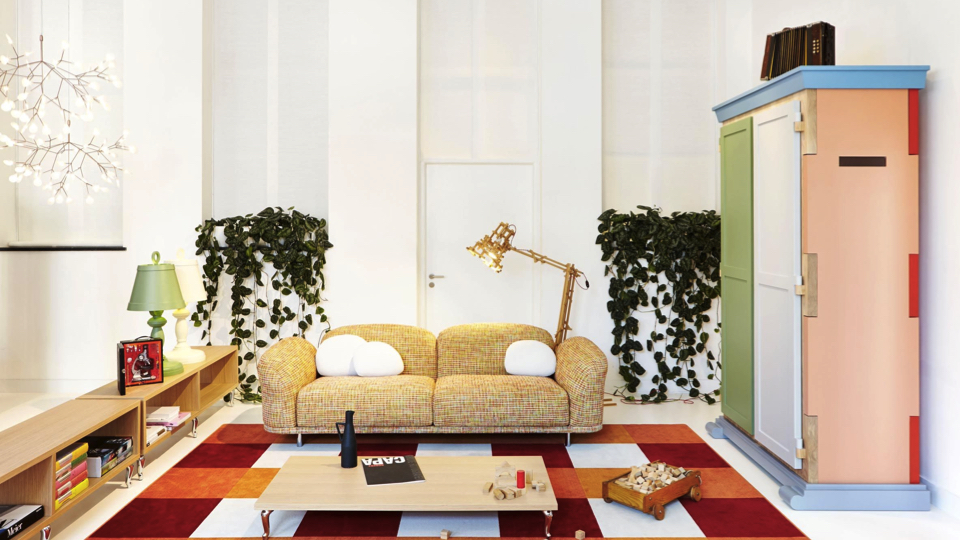 In 2015, the couple prompted ripples of amazement within the industry as they announced their separation with the commission of the autobiographical "Trainwreck" table. An elaborate, one-off work, Trainwreck depicts two steam trains in a head-on collision, whose joint emissions merge into a single 24 karat gold gilded cloud. Alleged to symbolise a new synergy in the duo's working relationship, Studio Job remains intact with the two 'soul-mates' still working closely together, although they are now living out their personal lives apart.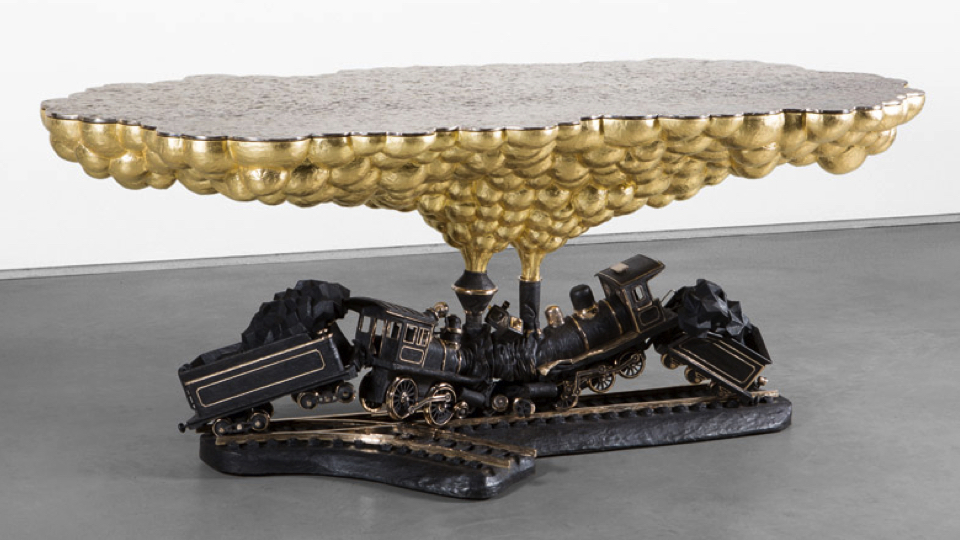 The Eames' (Charles & Ray Eames)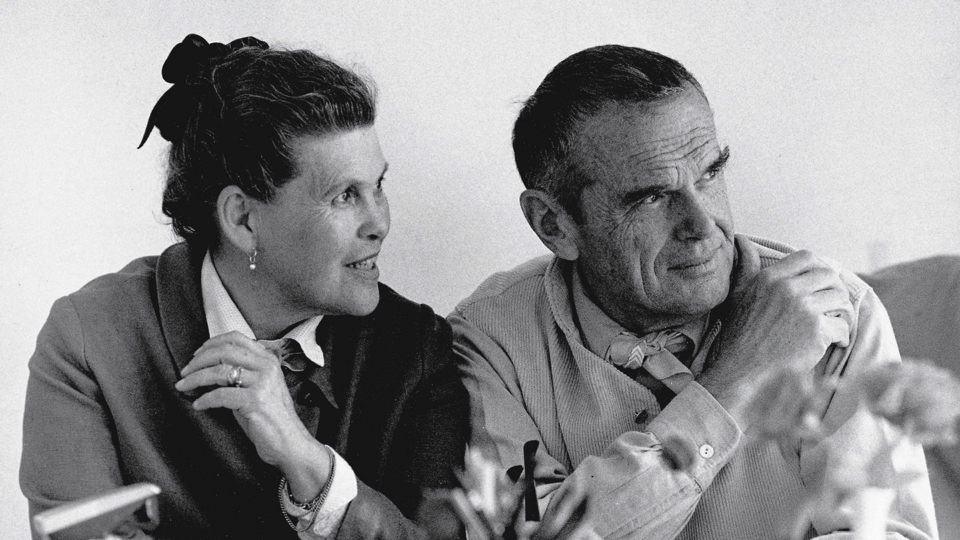 Today, Charles and Ray Eames are known as the darlings of contemporary design, responsible for the forever-fashionable Eames Lounge Chair as well as a host of contemporary chairs and storage solutions. However, their relationship got off to a rather controversial start with the then married Charles working as a teacher to Ray at the Cranbook Academy of Arts. They soon embarked on a passionate affair and would live out the rest of their lives as a formidable design duo.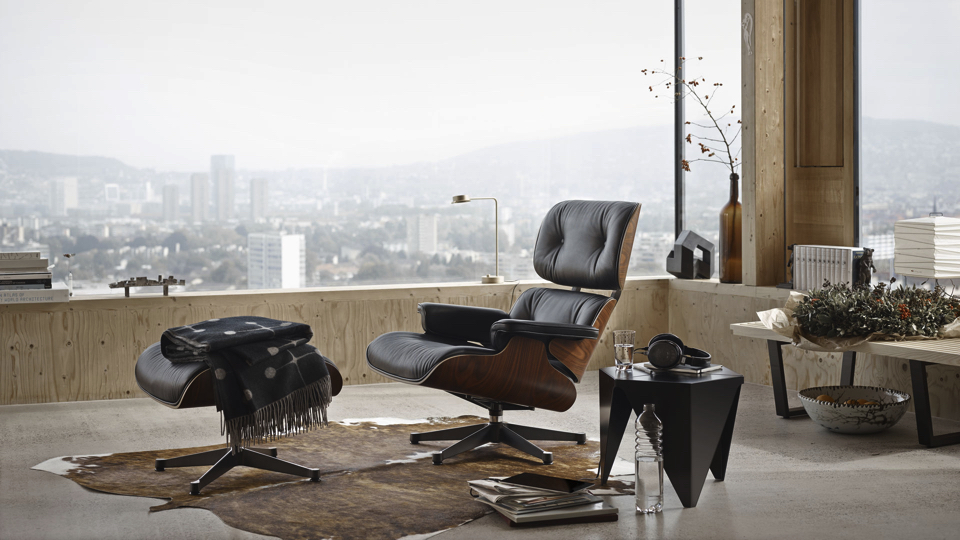 Together, they would make historical contributions to the world of architecture and design, creating the archetypal LCW and DSW chairs alongside a revolutionary approach to the use of plywood and fiberglass. A true labour of love, their library contains some of the most recognizable designs of the 20th century and can be seen as representing some of America's most defining social movements.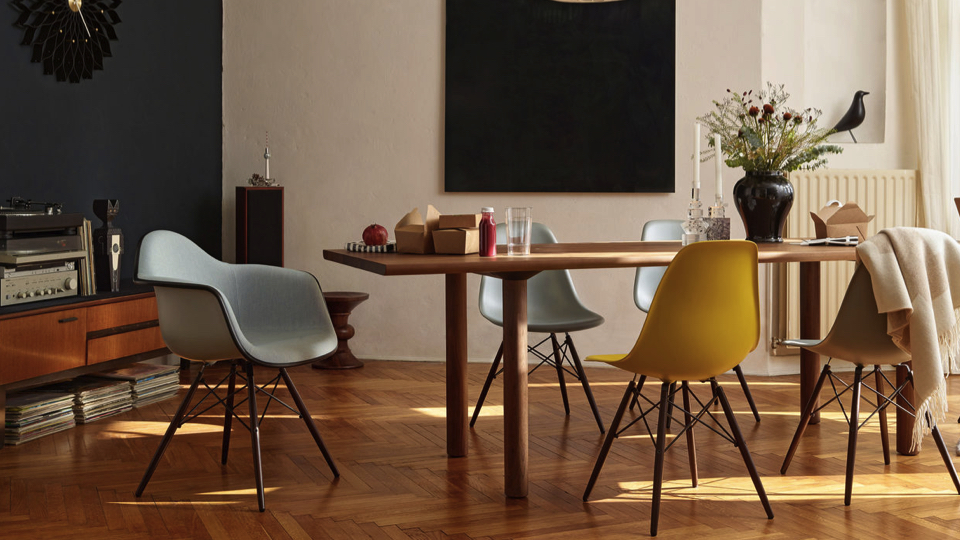 Knoll (Hans and Florence Knoll)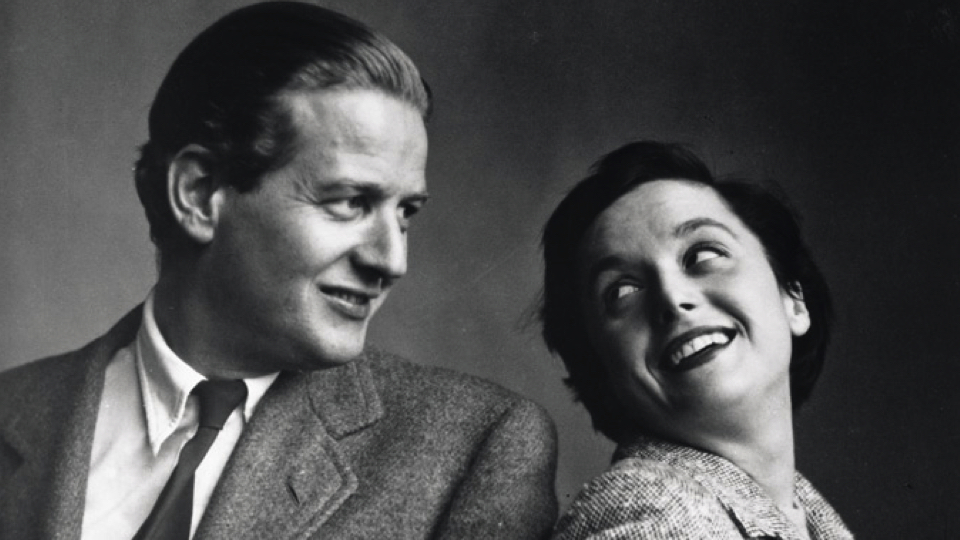 KNOLL was established in 1938, amid the echoes of World War by its eponymous founder, Hans Knoll. Having fled the repression of Nazi Germany, Knoll arrived in the US with the singular desire to cultivate a very pure kind of household design. Upon partnering with Florence Schust in 1943, they began to establish a design culture that strived to elevate every object in the room to its full potential, bringing order and beauty to both life and work. The design duo would eventually marry and the company would benefit greatly from Florence Knoll's network of connections, including the likes of Warren Platner, Ludwig Mies Van Der Rohe, and Eero Saarinen.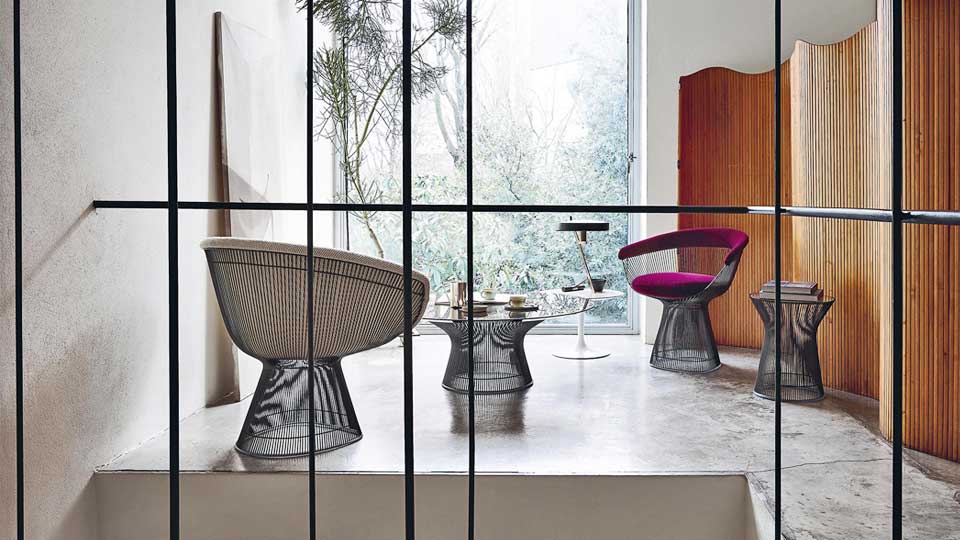 Together, they would oversee the creation of some of the most iconic MODERN FURNITURE of all time, from the Womb Relax Lounge Chair through to Saarinen's Tulip Collection, formulating a catalogue that would become an essential ingredient in any contemporary home.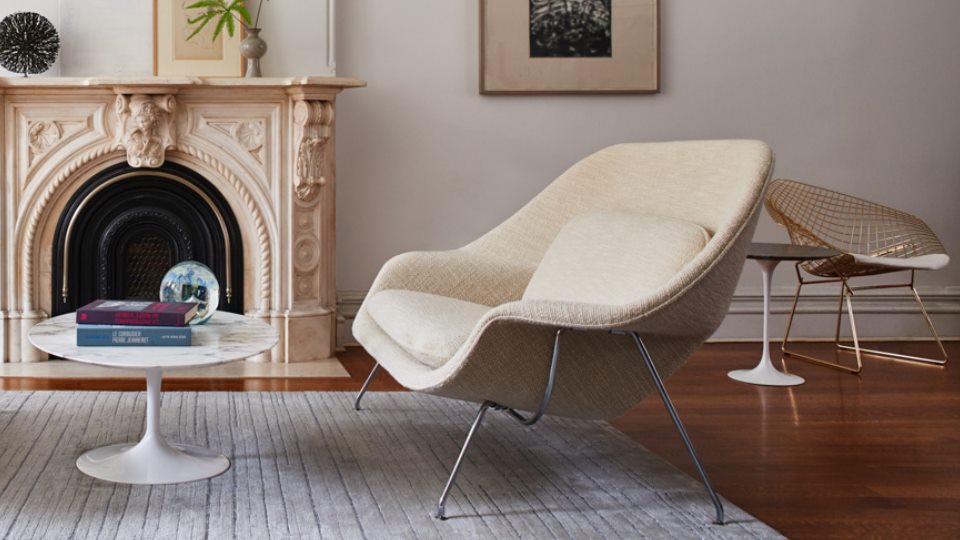 GamFratesi (Stine Gam and Enrico Fratesi)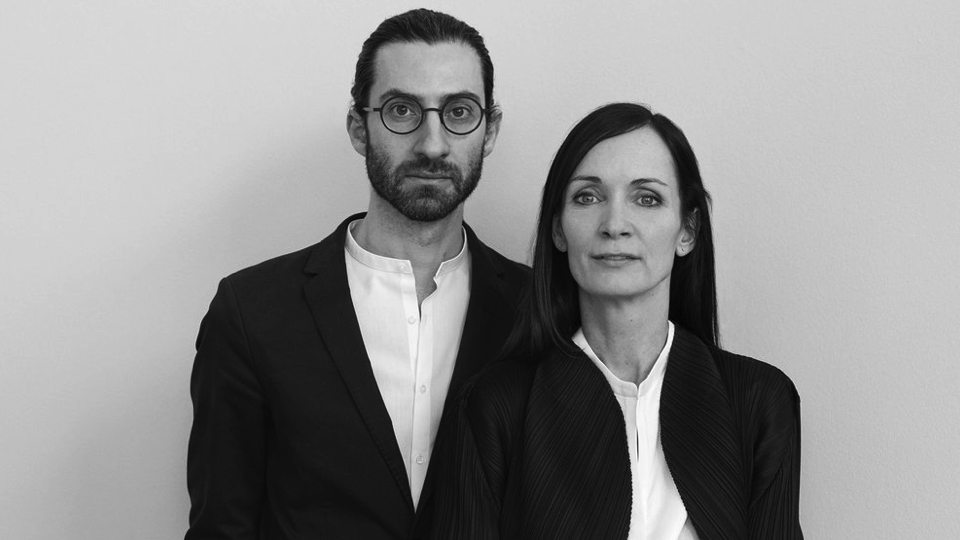 Gamfratesi was founded in 2006 by Danish and Italian architects, Stine Gam and Enrico Fratesi. The delicate merging of their surnames offers a great insight into how their respective cultures meld together to create a new genre of Scandinavian modernism enriched by warm Italian impulses. Their most well-known design, the Beetle Chair, was produced in collaboration with Gubi in 2013 and has gone on to become one of the most successful chairs of the 21st century.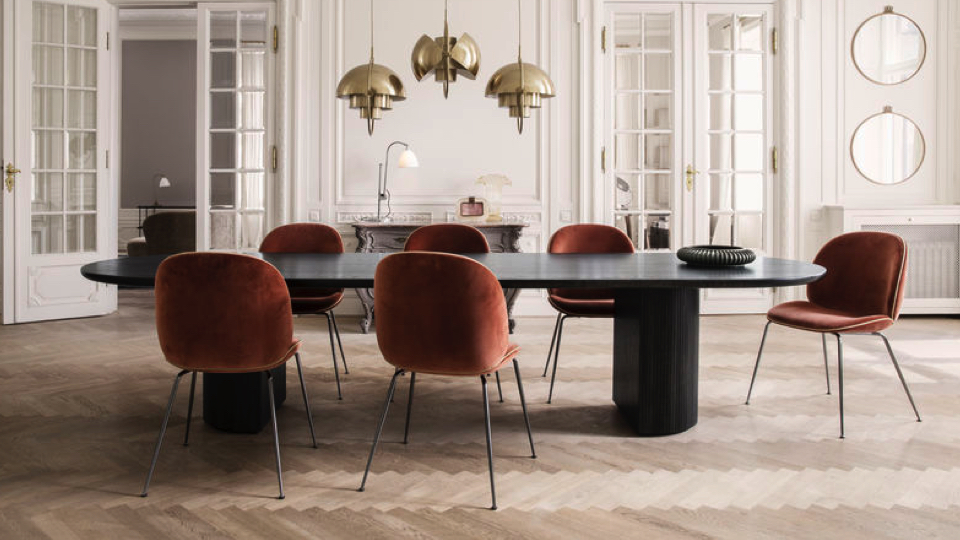 Their latest release, the Bat Lounge Chair, will be available as of next month and harnesses the same biomorphic forms and velvety softness. Despite originating from such different design cultures, they describe how this functions as a fountain of inspiration from which to outline new concepts and ideas. Their firm motto? To create strong, emotional furniture that toes the line between the traditional and the surprising.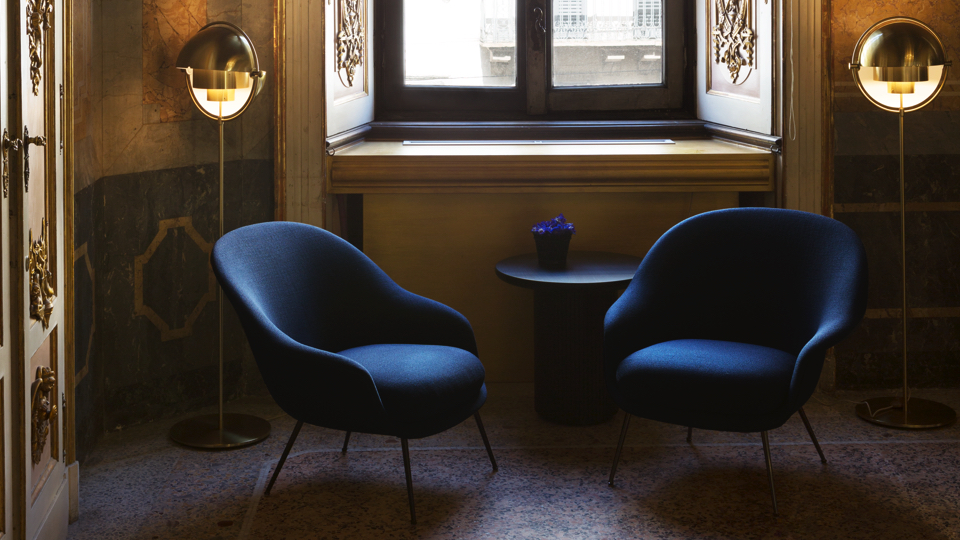 The Saarinens (Aline and Eero Saarinen)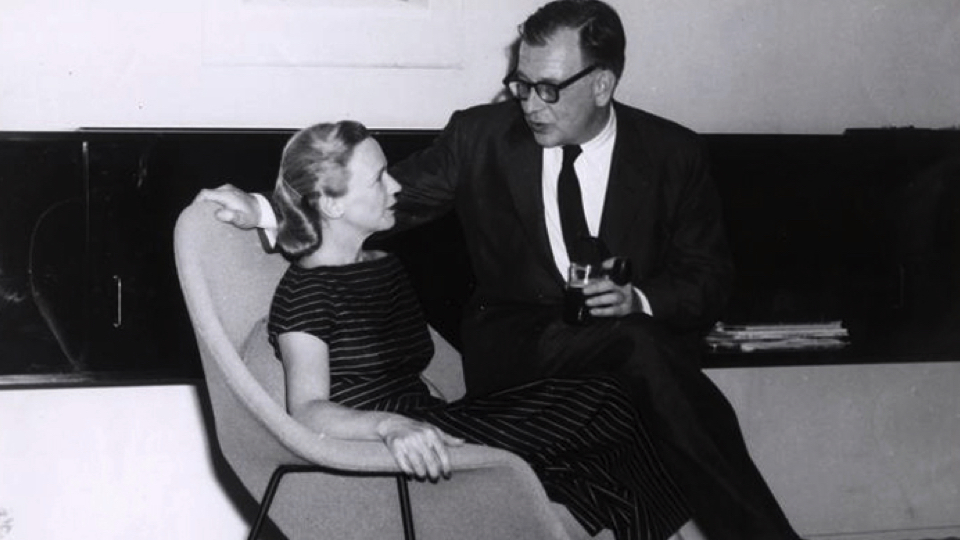 Eero Saarinen was one of the most widely known and respected designers of his generation. The son of superstar architect, Eliel Saarinen, he was responsible for countless buildings and the production of several furniture icons throughout the 20th century. One such project was the General Motors Technical Centre, to which Aline Louchheim (then an accomplished art critic at the New York Times) was dispatched in order to conduct an interview. In later years she would describe how she fell first for the 25 buildings that made up the architectural compound, before succumbing to the charms of the Finnish-born architect over the course of their two-day interview.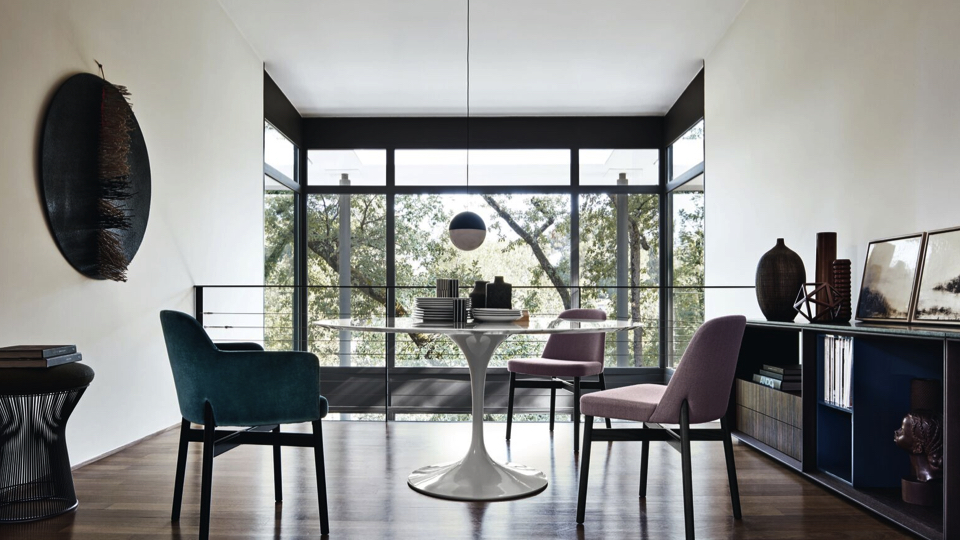 They were married in 1953, and would go on to produce the iconic Tulip Collection with Aline joining his eponymous firm, Eero Saarinen & Associates, as Head of Information Services. Their love letters have since been made available to the public by the Archives of American Art, and are a romantic testament to their shared intellect and passions.
Citterio-Dwan (Antonio Citterio and Terry Dwan)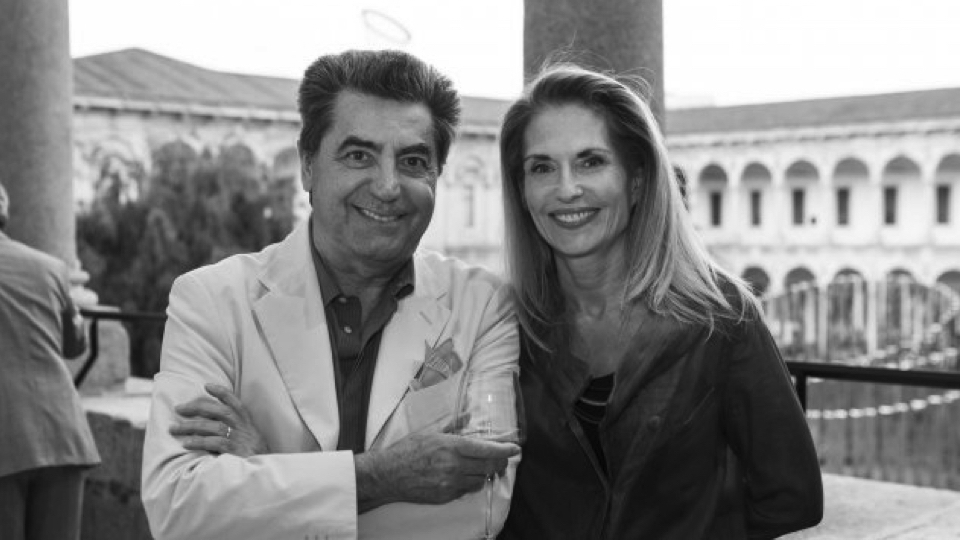 Antonio Citterio is a hero of contemporary design, bold, energetic and constantly evolving. The sheer scope and scale of his creative output threaten to dwarf that of any of his modern contemporaries, perhaps with the exception of Patricia Urquiola and Philippe Starck.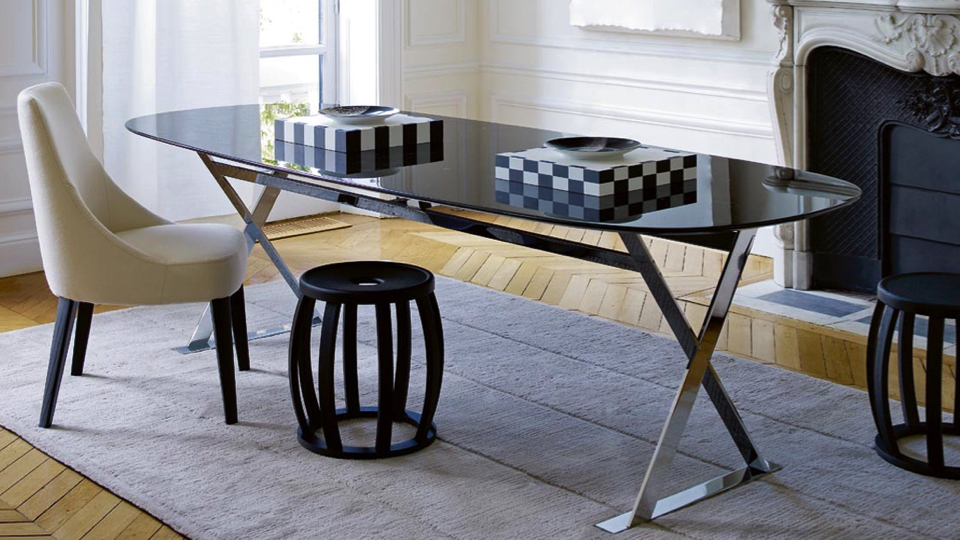 His appeal is by and large due to the democratic nature of his designs. Existing above and beyond the fickle world of trends, he creates enduring, timeless designs, underpinned by an unmistakeable practicality. It's an idea that seems somewhat at odds with his roots, having spent a significant amount of time with the eccentric Memphis Group and Ettore Sottsass throughout the 80s, yet has lead to enduring collaborations with every European manufacturer that counts – B&B Italia, Moroso, Vitra, Artemide – the list goes on.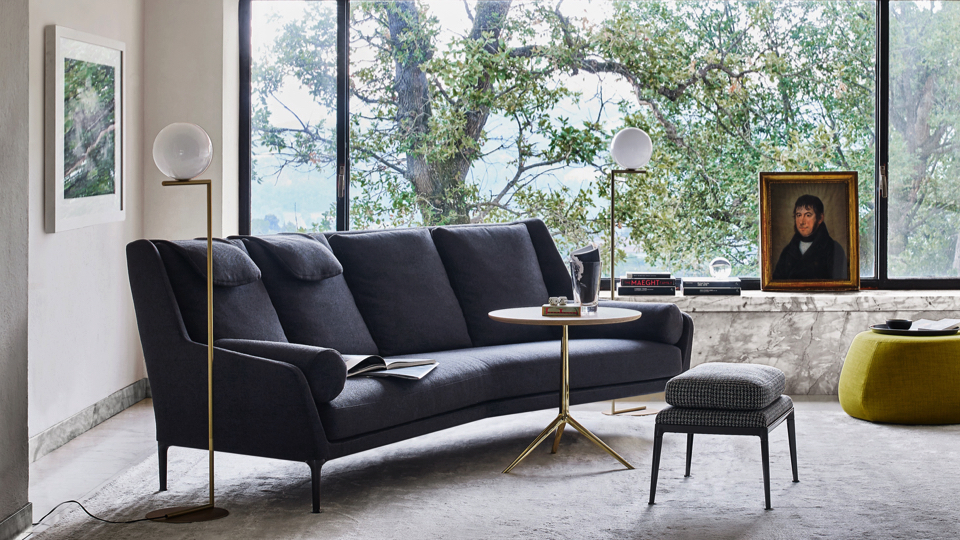 Lesser known but equally talented is his wife, Terry Dwan, a decorated architect with whom he founded Citterio-Dwan in 1987. Terry herself has designed for the likes of Driade, while winning multiple prizes for her architectural projects in Switzerland, Japan and Italy.
Juggling two high-flying careers has not been without its hardships, and the couple famously built two villas at opposite ends of Portofino. When Terry requires a bit of space, she can be found in her mountain property accessible via a steep and unforgiving road. Antonio, on the other hand, can be located his elegant villa in the old town, which benefits from a gorgeous sea breeze and easy access to the local Piazzetta.
Kartell (Anna Castelli Ferrieri and Giulio Castelli)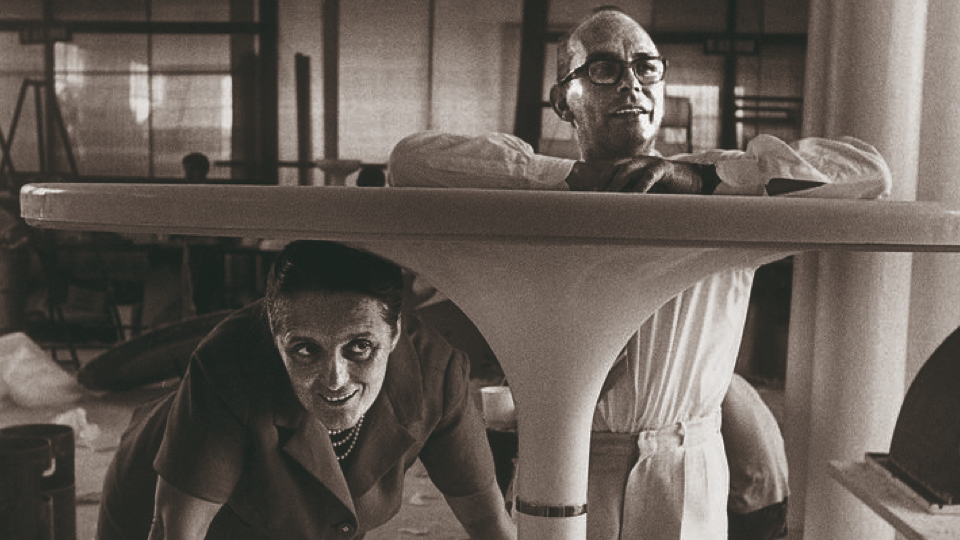 Italian architect and industrial designer, Anna Castelli Ferriri was the wife of Giulio Castelli, a chemical engineer, whom she married in 1943. Pooling their extensive knowledge together, the pair were consumed by their love for innovative materials and became convinced that a new, efficient type of design could be made possible.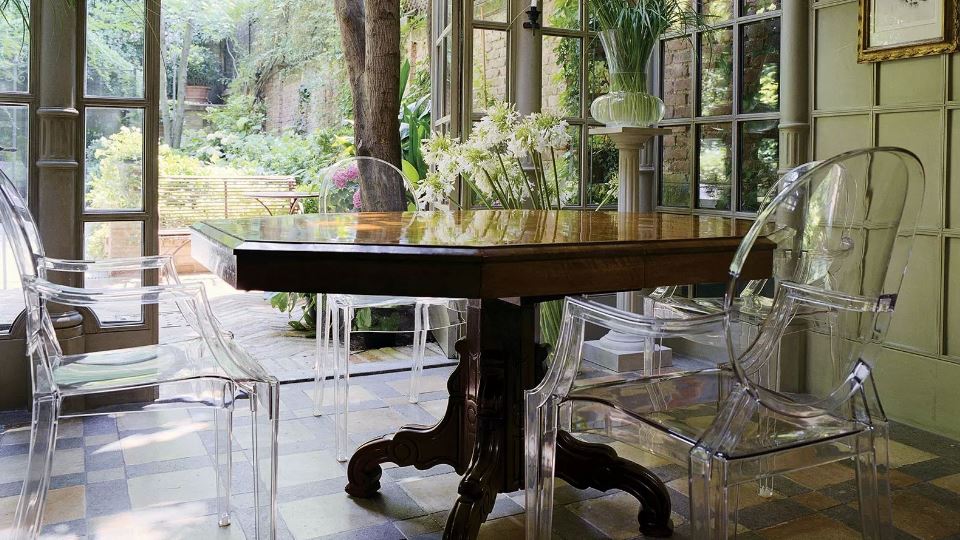 In 1949, after decades of innovation, they opened Kartell, an institution of Italian design that would revolutionize the industry forever. What began with car accessories soon expanded to include a range of stylish home accessories and furnishings. Through their much-heralded 'plastics project' they transformed the image and use of plastics, creating glamorous, practical furniture that could be mass-produced and adored on an international scale.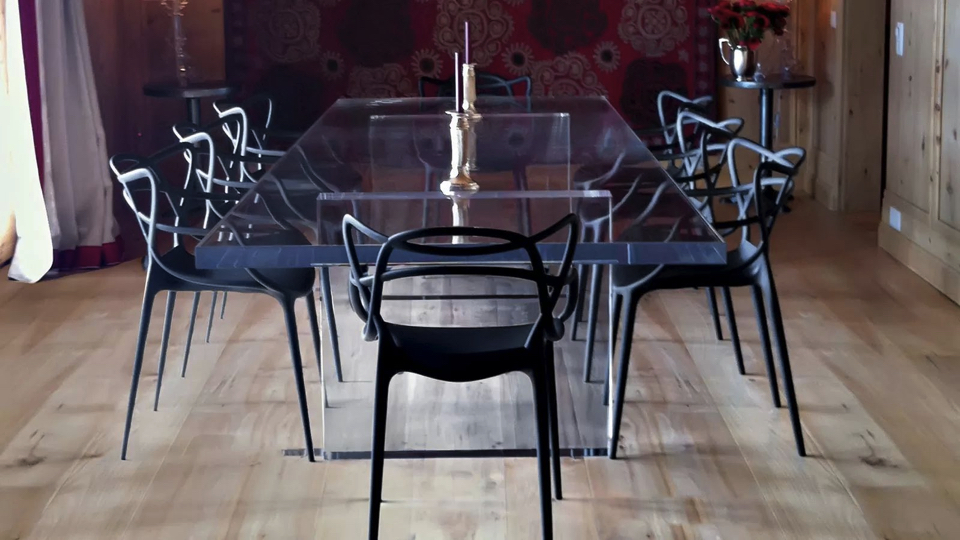 Some of their most notable products included Anna's Componibile Chest of Drawers, which now occupy a permanent position in the Museum of Modern Arts. Nowadays, the company is run by their son, Claudio Luti and continues to lead the fore with plastic moulding technologies.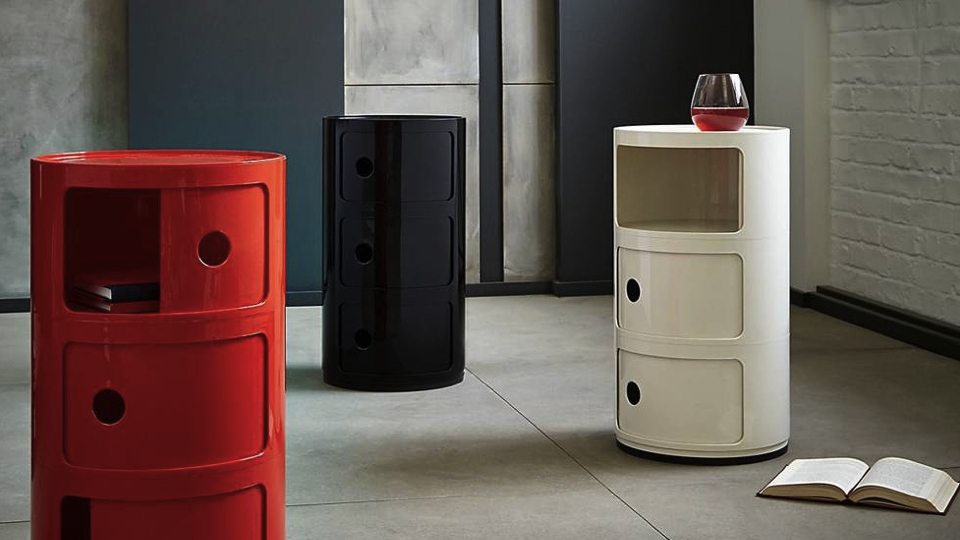 Mineheart (Brendan Young and Vanessa Batagglia)
A quintessentially British brand with great humour and verve, Mineheart dare to dabble in the sublime. Finding roots in Shakespearean whimsy, their intricate designs seek to "surprise and delight" by mixing opulent Baroque influences with a fresh modernist edge.
The company was born in Cambridge in 2010 when they were furnishing their first house. Unable to find any suitable wallpaper, the couple began experimenting with their own digital prints. The result was a collection of ethereal wallpapers featuring dappled woodlands and bygone palaces, the perfect escapist landscape for these contemporary dreamers.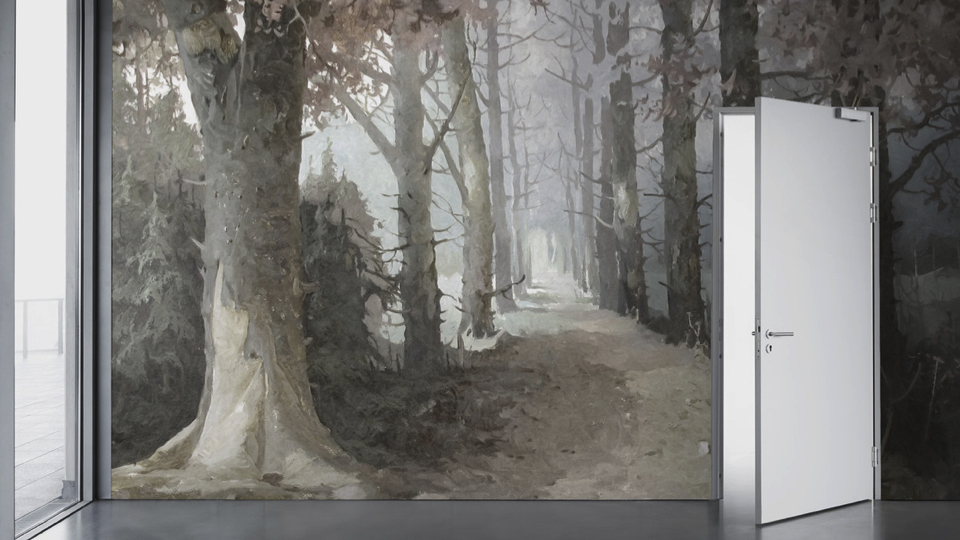 Since then Young & Battaglia have gone on to produce treasures such as the Persian Cowhide Rug and the King Edison Pendant Lamp (a Lilliputian chandelier daringly fitted inside a large Edison bulb). Their house is at once at once a creative playground and a design studio, offering a fabulous insight into their latest creations.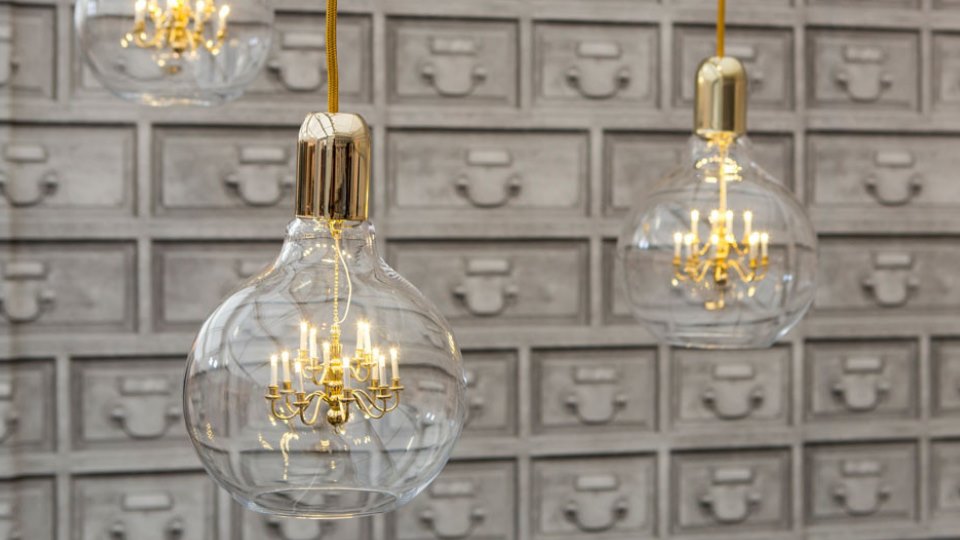 Let us know your favourite design duo by dropping us a message on Twitter, Facebook or Instagram. Don't forget, you can shop all of these design duo's and more both in-store and online with Chaplins.