The Investor's Guide to Luxury Designer Furniture
It is 2013 at a Phillips de Pury & Co auction in New York and a prototype of Zaha Hadid's Aqua Table has just sold for $150,000. There is no press. No fanfare. No media hurrah, despite the attendance of several of New York's best and brightest. It's understandable. The sale is pocket change, a mere drop in the ocean, if you think that Picasso's Garcon a La Pipe sold recently for $104.2 million dollars. And yet, these types of auctions are investors' best kept secret. Hadid's table, like almost all high end design sales, goes to a private collector, gracefully eschewing the traditional route of iconic art into Museum storage. With a surging global interest in all kinds of designer furniture, both limited edition and standard, it's time for the forward thinking investor to ask one question. In an epoch of economic uncertainty, can great designer furniture offer a silver lining for those willing to make the investment?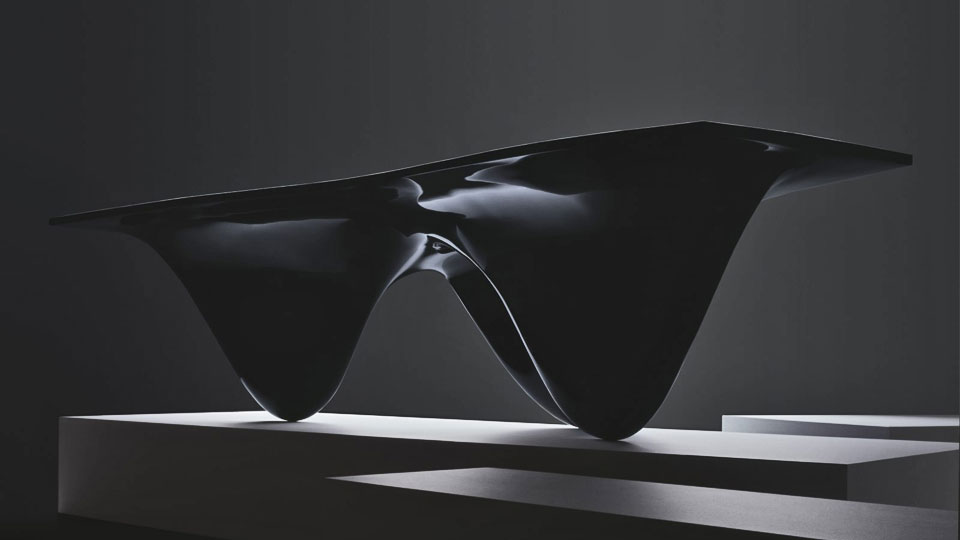 How many times have men and women gazed into the mirror, imploring to the universe to distil the soft flourish of youth? So far, it would appear that the powers-that-be have only answered the calls of great designers, the Arne Jacobsen's and Ron Arad's of the world. Their legendary designs – the Egg Lounge Chair, the Swan and the Rover – remain as avant-garde today as when they were first introduced well over half a century ago, and are now considerably more valuable. Eight of Jean Prouvé's Standard Chairs bought for £68 in 1934 are on track to reach an expected £20,000 by 2036. A limited edition would reach infinitely more. Charles Eames' LCW Chair bought for the equivalent of £25.00 in 1945 should cost just £335 if all the normal laws of inflation were applied to it. Instead, it retails everywhere at just over £1,000. So why is it that despite such glaring value appreciation so many are unaware of furniture as a lucrative investment?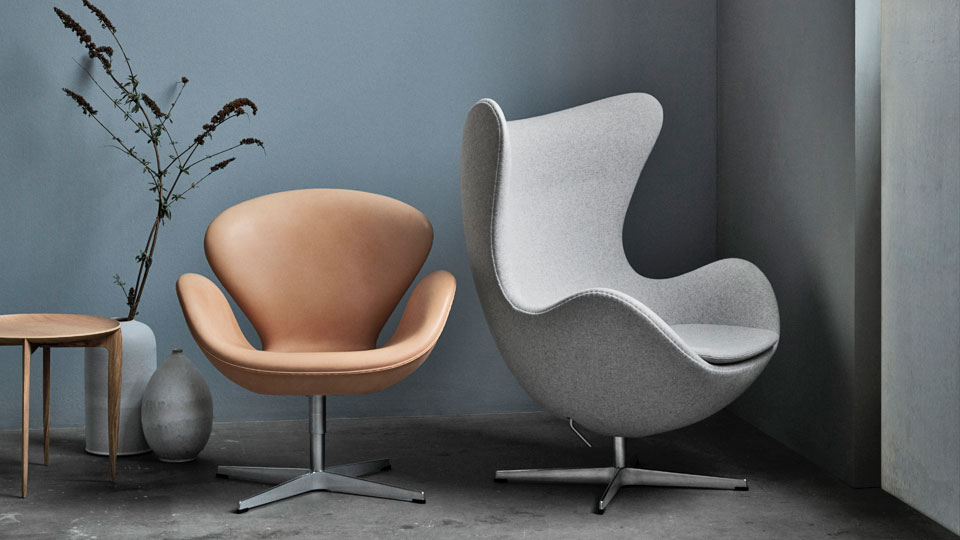 It has perhaps to do with the lack of distinction between the spheres of art and design. At present, great art is largely inaccessible. Masterpieces are bought for millions, mostly by museums with limited display space, then shuttled off into storage and hidden from public view. Alexander Calder constitutes one such sorry tale — 90% of his finest works are holed up in the storage facilities of a few major American museums. 108 of Pablo Picasso's oil paintings have not been aired to the public. Egon Schiole might as well not have painted. And while the exciting fields of art and design have much in common, sensational design, even the most coveted, could never be concealed in the same fashion. Because inherent in every iconic piece, whether it's Knoll's Barcelona Lounge Chair or Carl Hansen's Wishbone Chair, is an inescapable functionality that cannot be found in a painting. We derive such enormous pleasure from beautiful furniture because it is a slice of art history that has been designed to be sat on, eaten off and lived.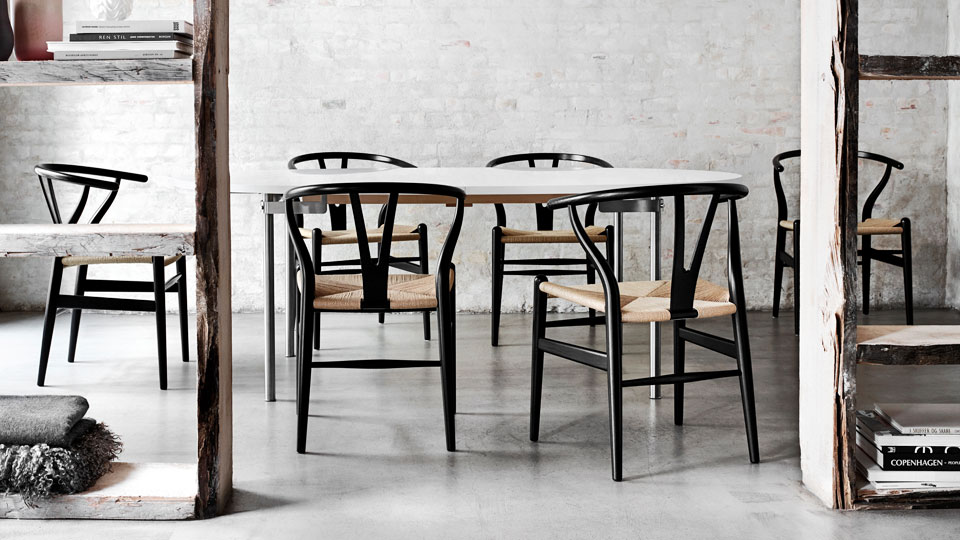 What's more, design operates across a much more accessible spectrum than the dizzying financial heights of the art world. At the pinnacle of collectible design are the professional collectors. These architectural design buffs will be looking for limited editions, initial prototypes, or furniture that was once owned by an individual crucial to the production process. The highest sale of one such item to date is a limited edition of Marc Newson's Lockheed Lounge, the final buyer forking out £2,434,500 for the aluminium and fibreglass chaise longue. It's an astonishing price for a design by a living artist but it doesn't in any way represent the majority of investments that are made daily with juicy rewards. Thanks to the limited edition mentality being pushed by a host of modern designers including Tom Dixon, Mark Newson, Alessandro Mendini and the late Zaha Hadid, iconic designs are more proliferate than ever. Even the reissues and pieces in continuous production maintain their value for decades to come. Of particular note is mid century modern furniture. As global interest grows and copyright laws are extended, the designs of the 20th century greats, Charles and Ray Eames, Poul Henningen and Warren Platner have appreciated sharply.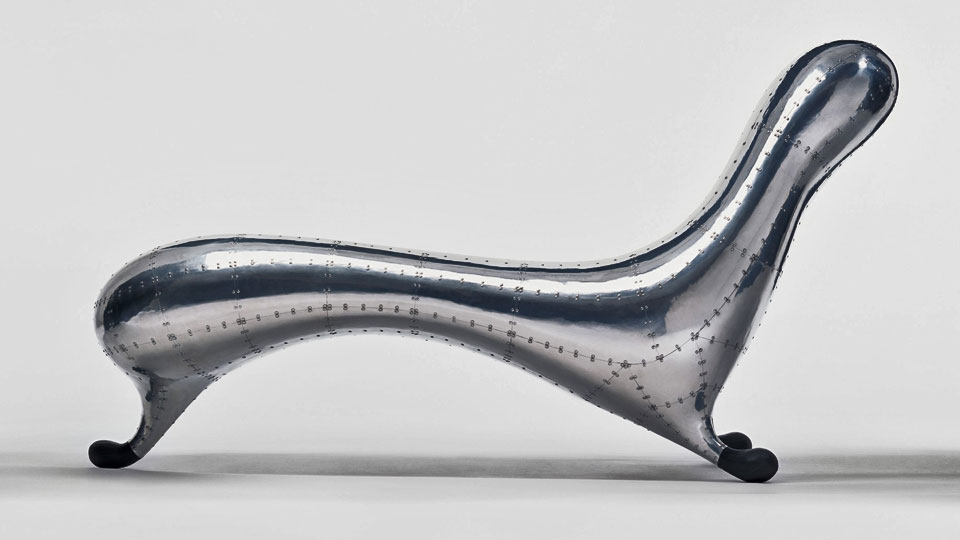 These indicators are tremendous news for investors and enthusiasts alike, and suggest that an industry which has always lagged slightly behind its art and fashion counterparts is beginning to mature and be taken seriously. Recent years have also witnessed a resurgence in traditional craftsmanship techniques made entirely new by the tremendous advancements in technology. Mineheart's digital application of Persian patterning onto a faux hide rug coalesces two magnificent traditions into one great product. Laurameroni's daring adventures with tactile surfaces based on traditional Brianzan craftsmanship enacts a bold new design language for the Made In Italy movement. The icons of tomorrow are being created at a staggering rate and for a price that won't leave you destitute.
Investment in high end designer furniture can also never be seen as purely financial. While there is no denying the remunerative rewards of collectible design as a portfolio divestment tool, there is a deeper magic at play. When you purchase an Italian or Scandinavian design classic you buy into a rich cultural tradition that has evolved after centuries of honing and perfection. This is currently driving well-cultured American and Asian markets that are looking to buy a slice of classical design that provides their home with a very distinct aesthetic.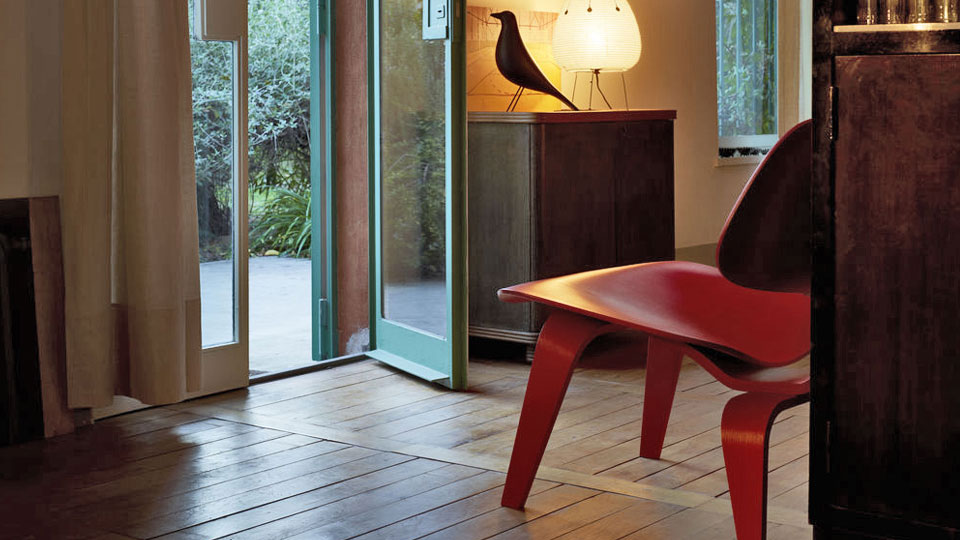 Great designer furniture is also a middle finger to the disposable culture that dictates that everything should be made with as minimal effort as possible, at great efficiency and diminished human involvement.
One only has to touch the sofa, armchair or table to perceive the quality that will endure for centuries to come and feel how the appraising glance of the professional lives on inside every single design. There is also the unashamed excitement of glimpsing your furniture in the background of movies and TV series. It is truly a pleasure to live in the presence of gorgeous design, and its uplifting and motivating effects have been well documented by psychologists the world over with one resounding conclusion: we are our environments.
"One piece of furniture I personally think is worth investing in is a magnificent dining table," said Claudia Baillie, freelance journalist and former Interiors Editor for the Sunday Times Style. "Although there are of course many enduring design classics, trends in seating and lighting tend to fluctuate more often whereas a beautiful, well built, quality table lasts a lifetime. Plus, it's a piece of furniture that quite literally brings friends and family together. My choice would be Saarinen Tulip table by Knoll, wither round or oval with a white base and a marble top. Again, an absolute design classic but one that is guaranteed never to go out of fashion."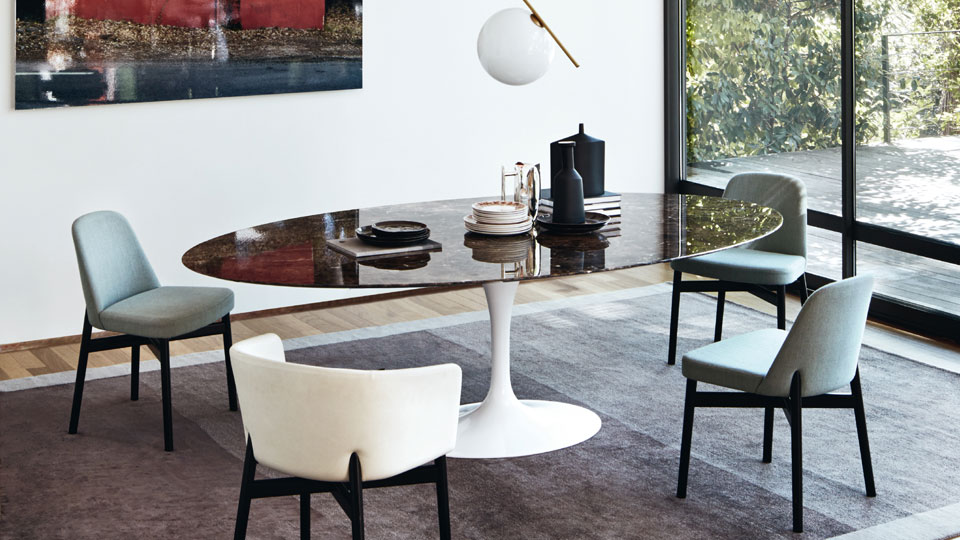 The beauty of Saarinen's designs, like so many others, is that they are at home in every aesthetic. Whether maximalist, minimalist, vintage or contemporary, these classic designs have such resonance because of their ability to uplift living spaces of all styles.
Frank Gehry once said that good design is about making interiors as intellectually driven as they are sculptural and as positive as it is acceptable to hope. For these reasons, beautiful furniture is the best heirloom imaginable, one that inspires future generations while offering security against turbulent times. Like a great antique, these items can only ameliorate with time in accordance to their beauty and history. For those wishing to be one step ahead of the competition at auction, Adam Lindemann's Collecting Design is essential reading. If you simply desire an investment with immediate personal rewards and long term value appreciation then head to the Chaplins website or showroom to explore their enormous range of over 180 of the world's finest global brands.