Why Architectural Wall Lights Are This Year's Interior Power Play
We used to look to art to write drama into our homes. Today's stylists have a new favourite trick: architectural wall lamps. Sculptural and lithe, they leap off the walls to up the ante of what we've always thought of as the in-between spaces — the loveless corridors or awkward nooks that can prove so difficult to style.
A Stretch of The Imagination
Like most good design ideas, we have Prouvé, Corbusier and Perriand to thank for this elegant way of light. Originally conceived for projects like Unité d'Habitation and La Maison Tropical, the first examples of architectural wall lights were really an exercise in purity: a naked bulb. A pivoting arm. And a directional shade. However, as they've been reissued and new variants have appeared, their ethereal bulbs and delicate stems have become progressively more lovely.
Today, you'll find them cleaving out arcing focal points above dining tables. Or else as a sculptural alternative to table lamps in offices that are short on space.
It comes at a fitting moment. In design circles, stylists have long sought ways to introduce clean lines into open space like the Bauhaus gurus of old. Happily, with this simple lighting trick, they seem to have stumbled on a solution.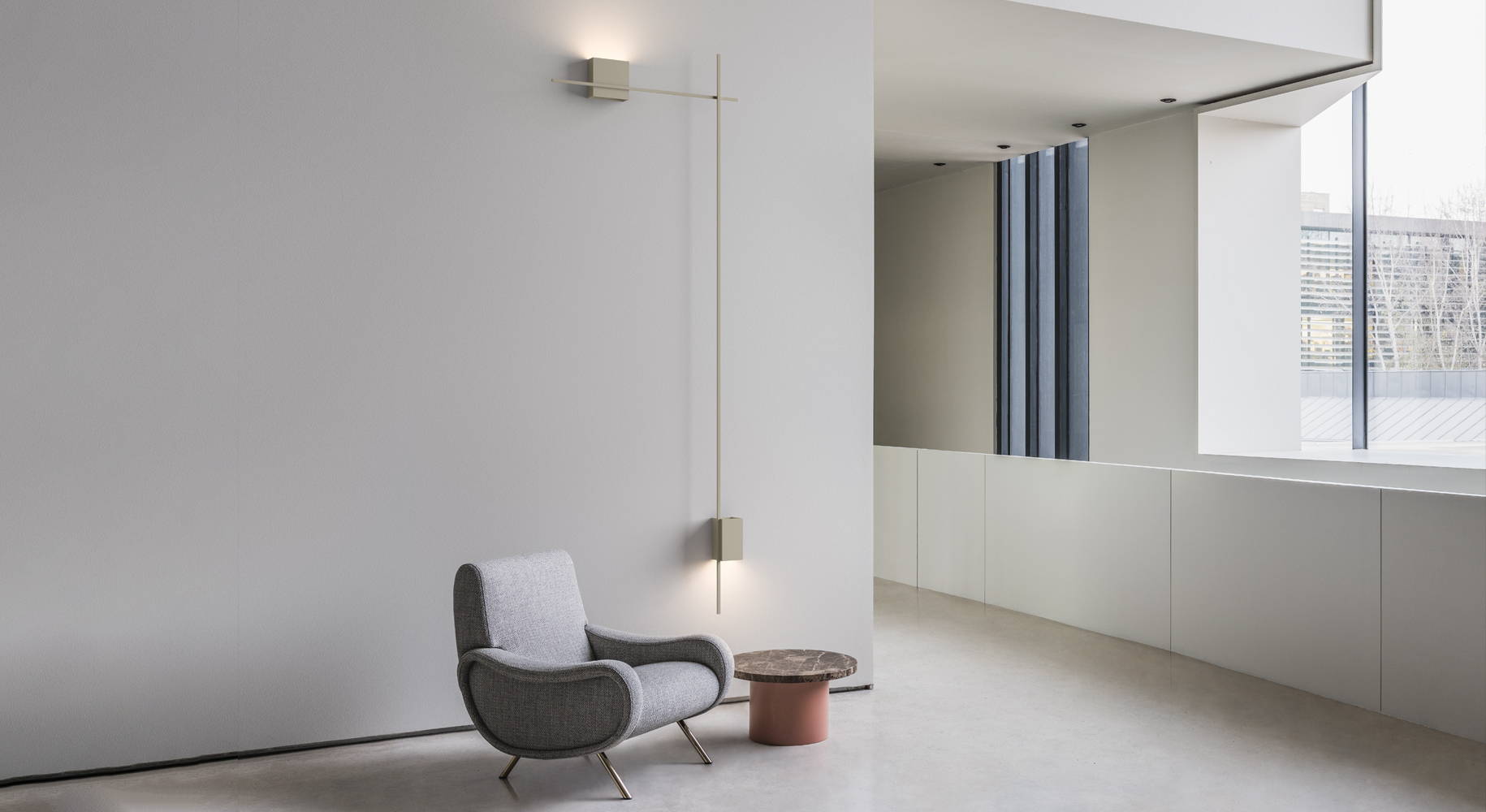 Structural | Vibia (in-store only)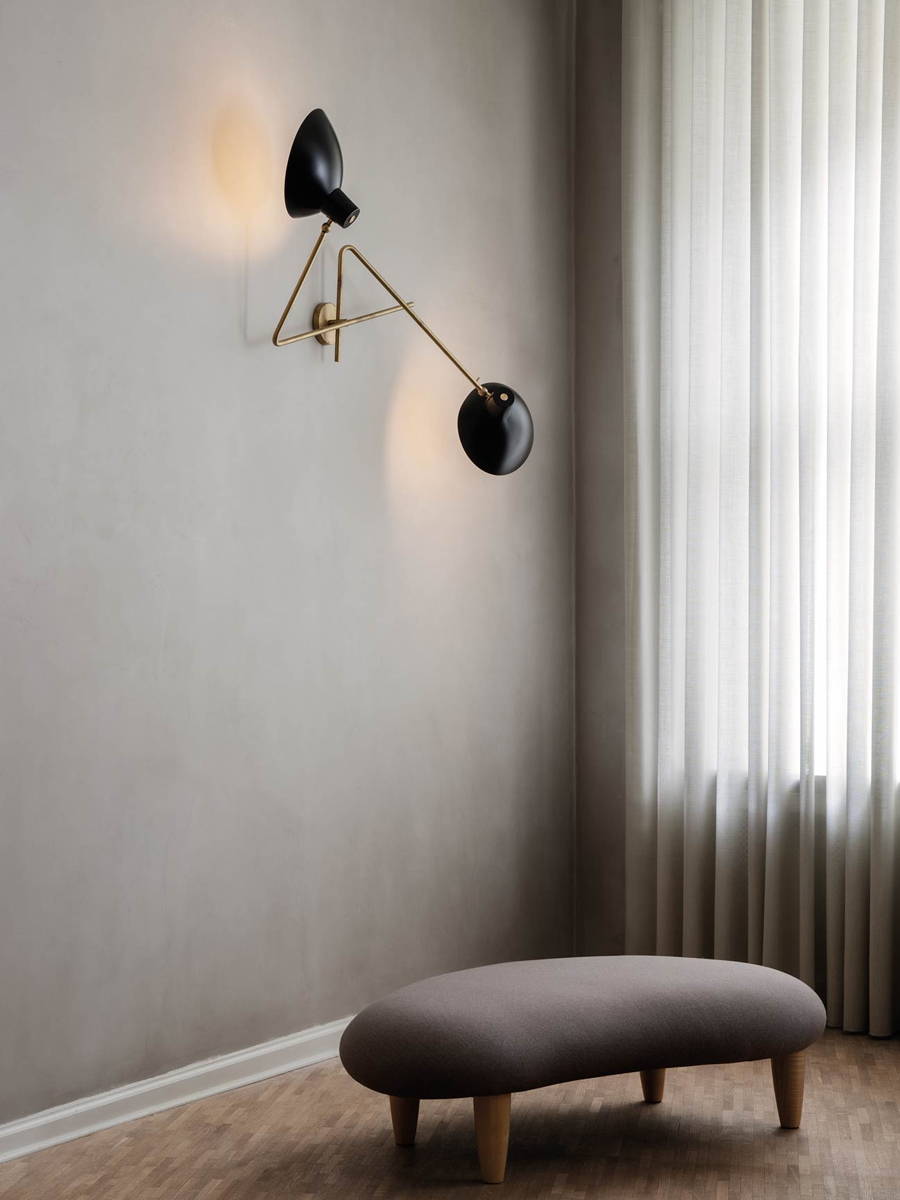 Cinquenta Twin | Astep (in-store only)
These statement wall lights are also compelling proof that sometimes, more is more. It's a case we're happy to make for these twinned wall lights, which, in their rotating arms and whimsical shades evolve into the kind of kinetic art that Alexander Calder adored. Graceful and adaptable, they promise to spill light exactly where you need it. They also happen to look awfully good doing it.
The newest addition to this space is the Satellite Wall Light by Gubi. A lost and found piece from the archives of Mathieu Mategot, it establishes lighting as the key player in any interior scheme. The two precisely balanced arms are free to cross and overlap, lending the shades the ethereal aspect of two drifting balloons drawn away from each other by diagonal strings. If nothing else, it's a pretty bit of poetry to usher in the feeling of home.
Never ones to be outdone, the Italians also have their own version of lighting as wall art. As you might expect, it's a little more dramatic. They tend to focus on incorporating wall lights into unusual objects. An enchanted mirror, perhaps. Or else, a series of irreverent picture frames. The emphasis here is on impact rather than functionality, on creating beautiful murals of light with which to adorn the home.
Such discussions bring us circling back to an ancient bit of wisdom that Zaha Hadid once let slip. Without light there is no space. And yet we think even she'd be surprised by the ways these new wall lights are being used to improve our experience of work and play. No longer the shrinking wallflowers of previous years, these archictectural lights are a field in full bloom, and one we're anxious to experiment with in our own homes.
Shop our edit of architectural wall lights