Our Highlights from 3daysofdesign 2023
It's that time of year when the eyes of international interiors enthusiasts turn north, as 3daysofdesign puts on a fresh extravaganza showcasing the best and newest innovations from the Nordic design community. Now in its 10th edition, the festival takes over Copenhagen's showrooms, streets and studios for a celebration of exceptional design, featuring the most distinguished furniture and brands as well as those on-the-rise crafting extraordinary lighting, accessories and materials.
Trends? Not up here – the new northern pieces of 2023 are created to last a lifetime and to be sent through time down the generations. 3daysofdesign spotlighted exquisite making skills, rejoicing in material and texture while never forgetting sustainability. Brands also looked into themselves, honing in on their illustrious legacies and giving them respectful, contemporary updates. Here's the Chaplins report on the coolest Nordic newness.
---
PK1 Chair, Carl Hansen & Søn
Revered for its beautiful approach to natural materials, Danish brand Carl Hansen & Søn introduce the PK1 Chair by Poul Kjærholm in woven paper cord. Originally designed in 1955, the lightweight and stackable seat contrasts the industrialism of its steel frame with an organic, durable, earth-friendly paper cord woven seat – comfort meeting minimalism. Each chair takes 15 hours and 180 metres of cord to intricately hand weave with a technique that is equally as attractive on both sides.
'While the PK1 Chair in paper cord features something new, it oozes familiarity,' explains Knud Erik Hansen, the brand's owner-manager. 'We have developed a new weaving technique that brings together the best of both Poul Kjærholm and Carl Hansen & Søn'.
---
Louis Poulsen x Home in Heven
Iconic lighting brand Louis Poulsen has teamed up with evocative fashion, homeware and glass makers Home in Heven to reimagine its beloved Pale Rose collection. Taking inspiration from the minds of designers Poul Henningsen and Vilhelm Lauritzen, the boundary-pushing interpretations bring about pieces of art imbued with an otherworldly sense of humour and imagination.
'We're excited to reveal these unique pieces as a wonderful modern tribute to two of our most important heritage designers,' says David Obel Rosenkvist, Louis Poulsen's Chief Commercial & Creative Officer. 'This collaboration just goes to show how iconic heritage designs continue to inspire and evolve over time.'
Made in partnership with Blowfish Glass in Birmingham, the lights will be sold at auction later this year, with much of the proceeds being donated to charity.
---
Gomo Collection, Fredericia
Fredericia's Gomo lounge collection by Hugo Passos combines fluid grace with the heavy and grounded. Defined by smooth but ever-so-surprising curves, the designs' play on angles create a sense of elegance anchored by the comforting presence of a fully upholstered base.
The chair and sofa are all about versatile socialising, creating alluring rest spaces at home as well as spritely relaxing zones in more public places. 'With the new Gomo series we are tapping into new territory,' says designer Hugo Passos. 'I am extremely happy with the curvaceous lines and can't wait to see it in many different scenarios, at home but also in larger projects - from hotel lobbies, waiting areas, and receptions to bedrooms and living rooms. On its own, as a group or mixed with other furniture.'
The collection is based around circularity. The cover is fully removable, so swapping between the multitude of colourful and textured fabrics and leathers to change the mood is swift and easy, and all spare parts can be taken apart and reused.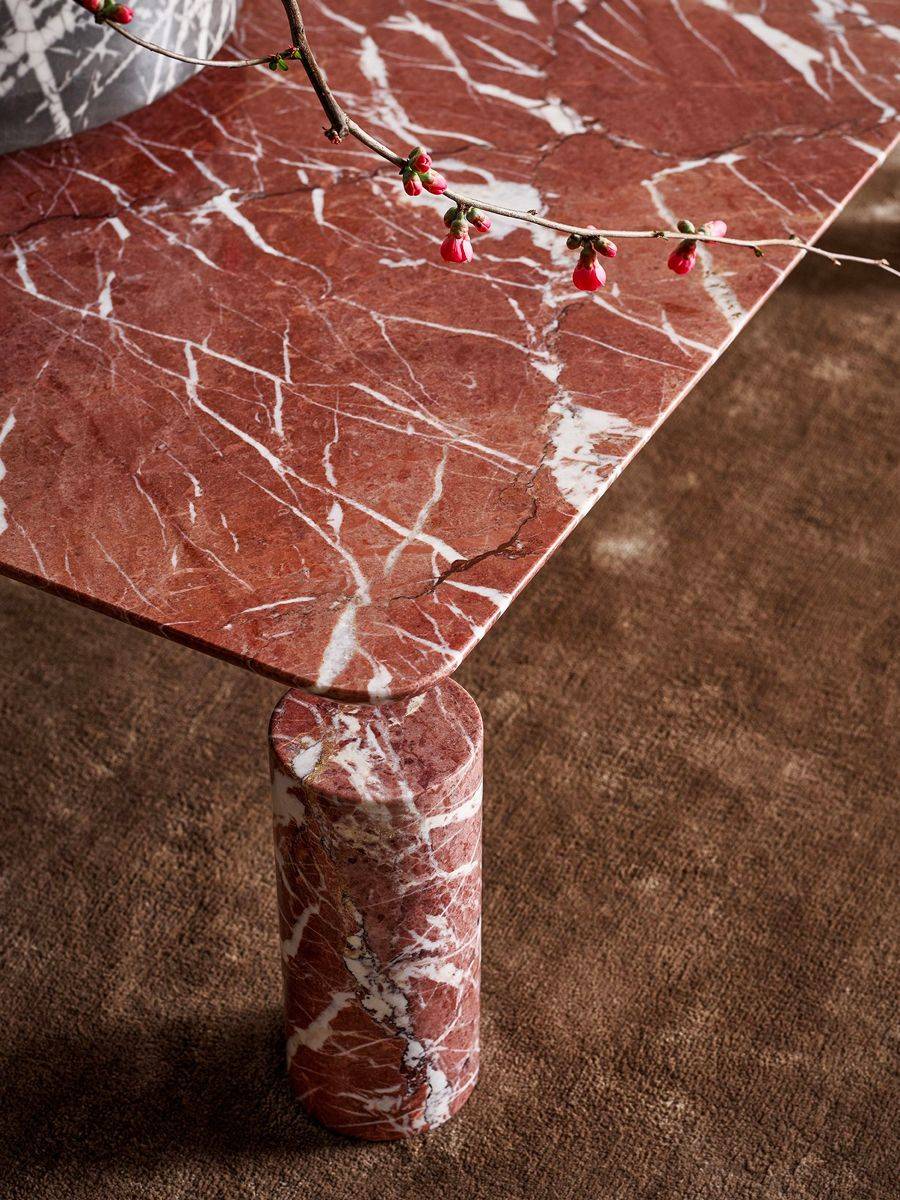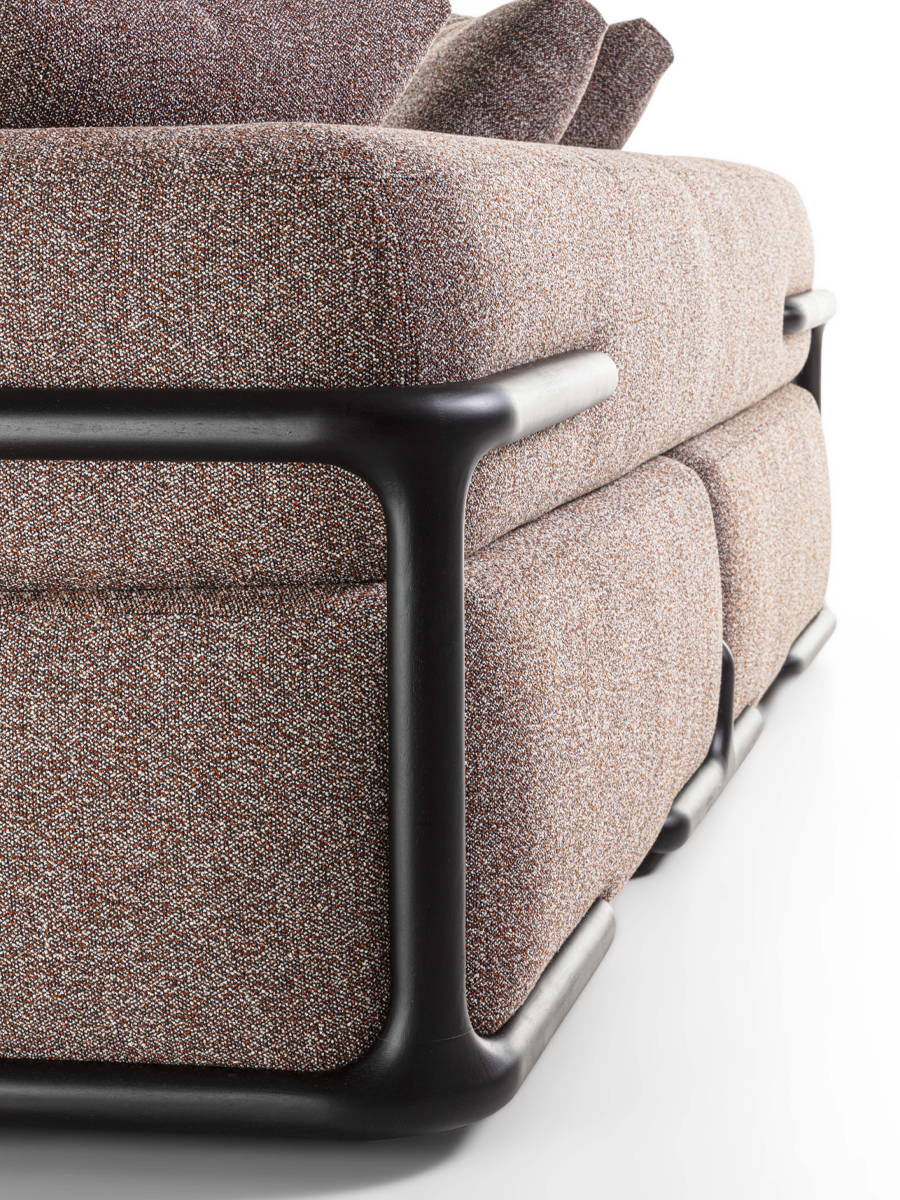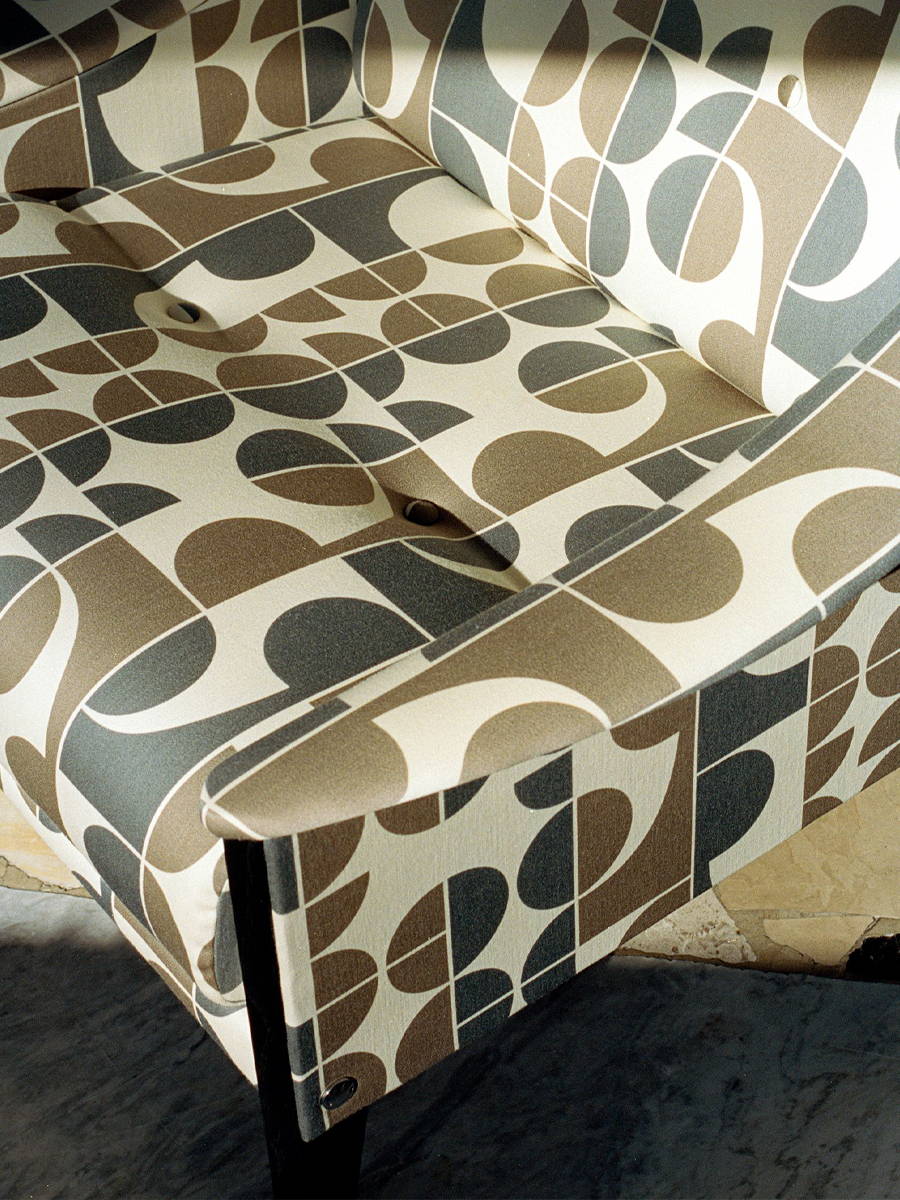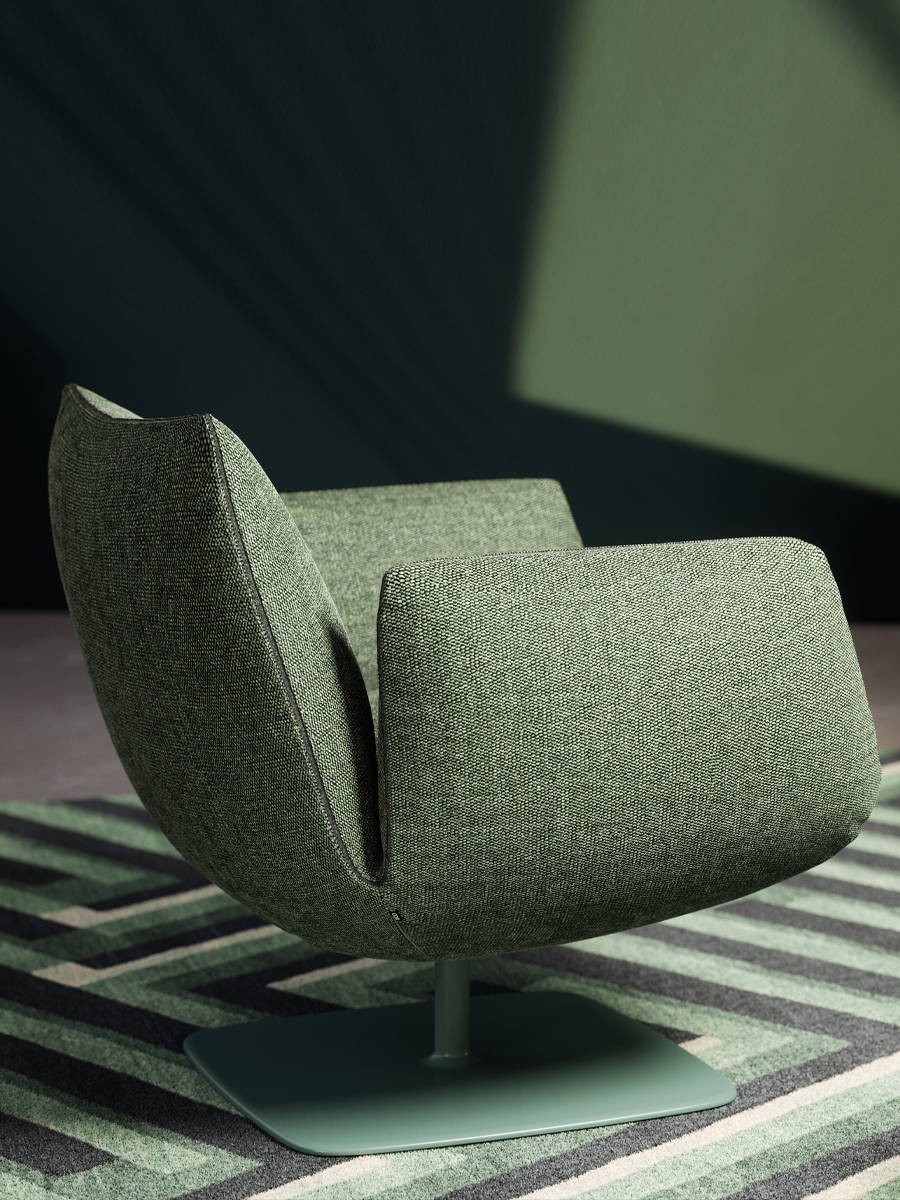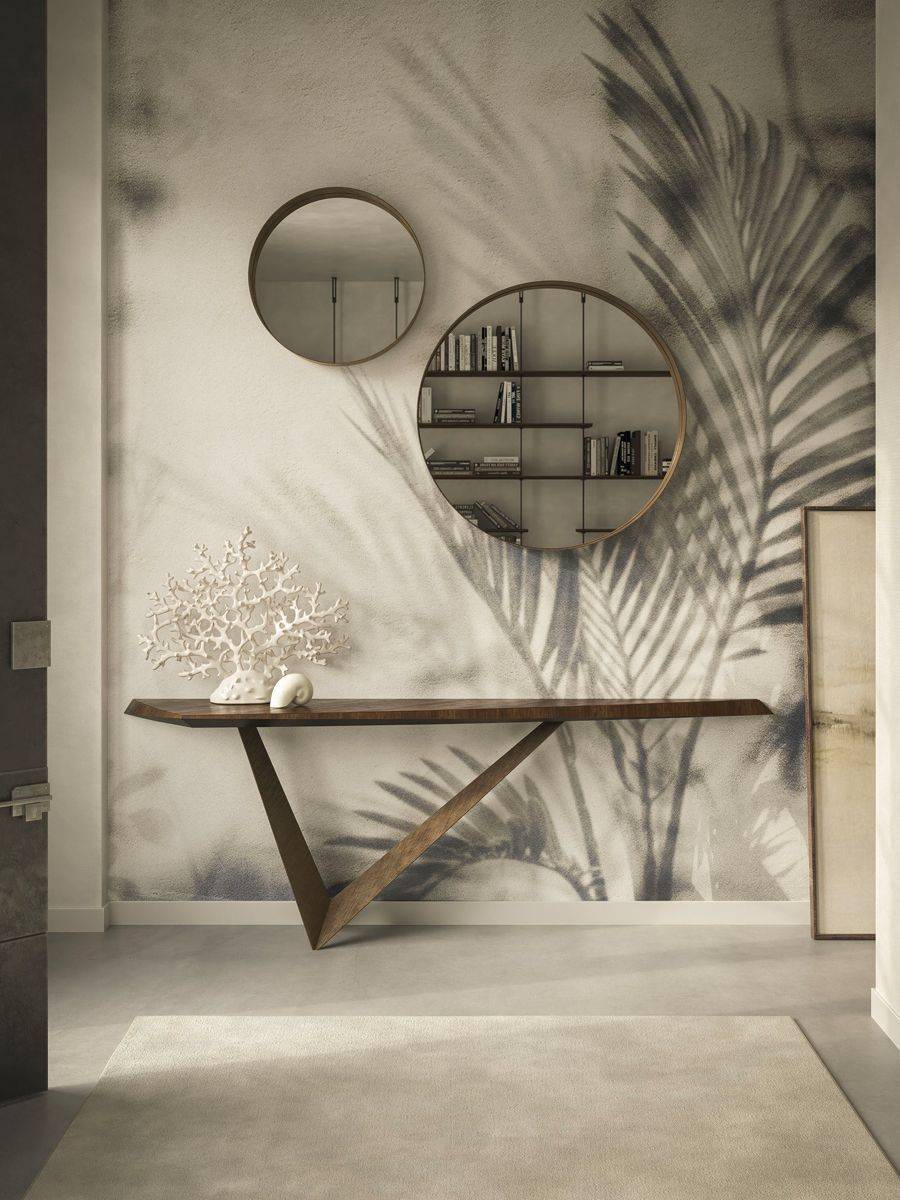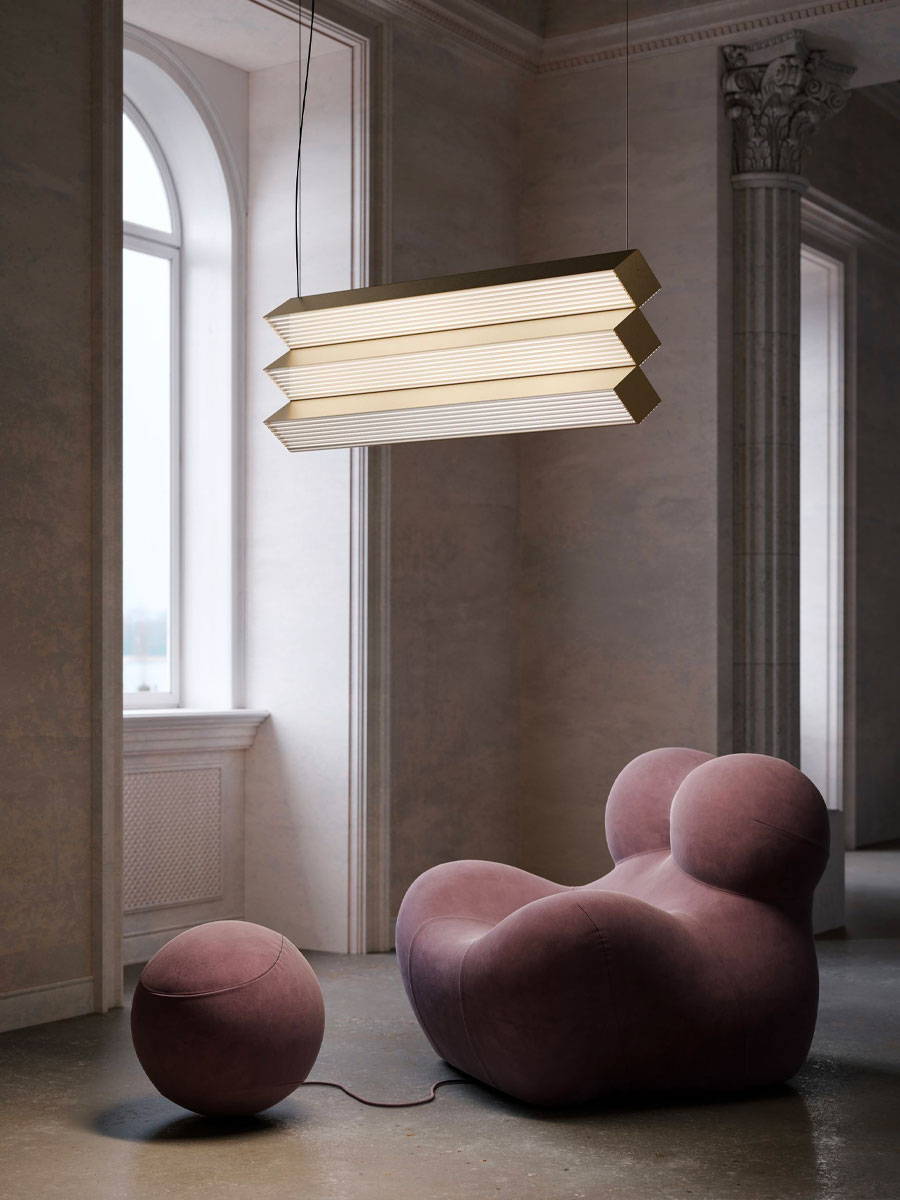 ---
Fireplace Chair, House of Finn Juhl
Danish designer Finn Juhl's beautiful Fireplace Chair is back after being out of production for 60 years. Originally created in 1946, the distinctive design was a much sought-after vintage classic across global auction houses, and is now happily available to all.
Exuding the designer's philosophy for warmth and bringing people together, the chair is for fostering conversation within, as well as unwinding. Expertly crafted in Denmark, the chair showcases unparalleled making skill in its between-legs cross, along with its sensual timber frame.
Customisable with a selection of woods and leathers, the relaunch features a sustainability-focused edition in FSC® certified ash and premium Danish Sorensen Leather. The exclusive leather is certified by Animal Protection Denmark and made from the finest rawhides from North Jutland. Its smooth and luxurious surface showcases distinctive markings of a life naturally lived such as wrinkles and scars, creating a one-of-a-kind character, the material gracefully aging over time and developing a natural patina.
---
The modern minimalism of Menu has merged with By Lassen, the two globally renowned Danish brands uniting to form Audo Copenhagen. Audo (as we are calling it already) is centred around the brand's ultra-chic Copenhagen hotel/creative hub The Audo, which expresses the new luxury brand's tenets of community, collaboration and being softly pared back.
Alongside Scandinavian classic pieces, the brand is working with designers including Norm Architects, Danielle Siggerud and Colin King, putting an ever-evolving contemporary and global spin on Danish design heritage.
'Audo Copenhagen will offer the same world-class design and collaborations that fans and followers of MENU, The Audo and by Lassen have come to expect,' explains Design & Brand Director, Kornbek Engell-Hansen. 'The product portfolio will be larger, including furniture, accessories and lighting designs from both MENU and by Lassen'.
Muuto Midst table by TAF Studio
Based around the simplified form of a column, the Midst table by Stockholm-based design and architecture practice TAF Studio invites connection and gathering. Crafted from matte solid oak or linoleum on a monolithic spun steel base in a high gloss finish, the table is honest and approachable, a place where there's always room for one more.
'Midst Table is a meeting between the poetic and functional,' explain designers TAF Studio. 'The name refers to the centre of the table being a gravitational point, while its round shape cancels out hierarchy – there is no head of the table. Its shape naturally draws us in towards its middle, encouraging a meeting of minds and eyes.'
---
Nor11 Jagger by Kristian Sofus Hansen & Tommy Hyldahl
A curvaceous snake of a seating system, the Jagger sofa is a reinterpretation of cult 70s furniture design and melds loose, laidback vibes with a refined, minimalist edge. Available as a lounge-y low-slung sofa and a higher version for dining, each is made up of eight different organically-shaped modules which can be combined in endless formations (don't forget about the two-sided options). Winding and twisting though rooms big and not so, the piece adapts and flexes to the specific spatial needs of people as well as architecture.
The result? Part ethereal dreamscape, part playful yet practical puzzle.
---
Gubi Carmel Table by OeO Studio
The jewel of Gubi's SS23 collection, the Carmel Table by OeO Studio, combines the organic with the manufactured and the playful with the precise. Inspired by the designers' travels along the Pacific Coast, its show-stealing surface delivers a burst of vivid Californian colour and energy in high shine richly saturated Rock Red, Pacific Blue, Clam White or Midnight Black.
The lightly textured ceramic top is created from a single pressed piece of pebble shaped Italian stoneware (no two exactly the same due to the nature of ceramics) before being hand sprayed with a glossy glaze.
Launched in three sizes and varying heights, each table has a fun-loving, crafted feel which is contrasted by sturdy matt black steel legs. Easy to move about and highly-resistant to wear and tear as well as UV, liquids and general abrasions, the piece can live outside or in, designed to be positioned in friendly groups or alone as a standout feature.
Skagerak by Fritz Hansen - Tradition by Povl B. Eskildsen
Created with graphic simplicity, the timeless beauty of the Tradition modular seating series by Povl B. Eskildsen invites indoor and outdoor use through any season.
'Tradition elaborates on traditional spindle furniture designs, drawing clear references to mid-century renditions of chairs,' explains Eskildsen. 'It looks to the Danish design tradition, fulfilling a function while looking visually appealing. At the same time, it draws on the way we seek to create personal spaces in furniture design, for rest and relaxation'.
Shaped and joined by hand from solid, FSCTM- certified teak heartwood, the seating is defined by smooth, seamless joints and a timber that is naturally durable and resistant to weather damage. It develops an elegant silver-grey patina over time, its alluring quick-dry cushions are upholstered in weatherproofed outdoor fabric while still soft enough to welcome inside.