Gardens of Note: 6 Ways To Create A Statement Space
Summer is just around the corner which means it's time to start cultivating your Eden. This year, our gardens have taken on a special significance — becoming private little corners of the world in which to relax and reconnect with those we love most. It's only right then that we do them justice — styling them in such a way so that they can be enjoyed as often as possible. Our tips today will focus on creating a visually striking space, blurring the boundaries between indoors and alfresco living.
One of our favourite alfresco styling tips is to soften your outdoor space so it feels cosy and welcoming all year round. Versatile pouffes and woven furnishings have long been used across Eastern cultures to create intimate meeting points and the same applies outside. GAN and Cane-Line are masters in this regard, creating durable weaves that can resist even the chilliest of climes. Try clustering the Divine Footstool in beautiful archipelagos or swapping out bulky coffee tables for something a little snugger like Gubi's Bohemian '72 collection.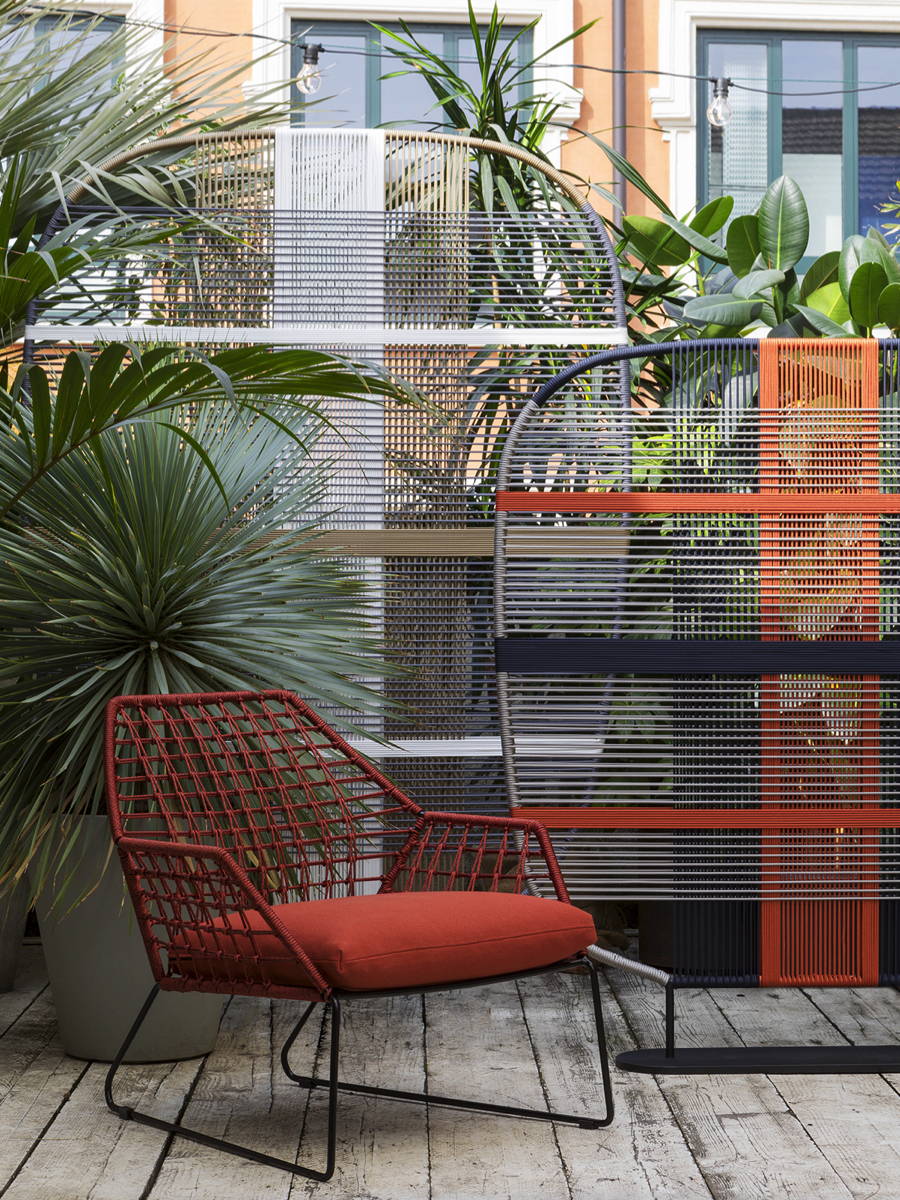 Shades of Venice | In-store only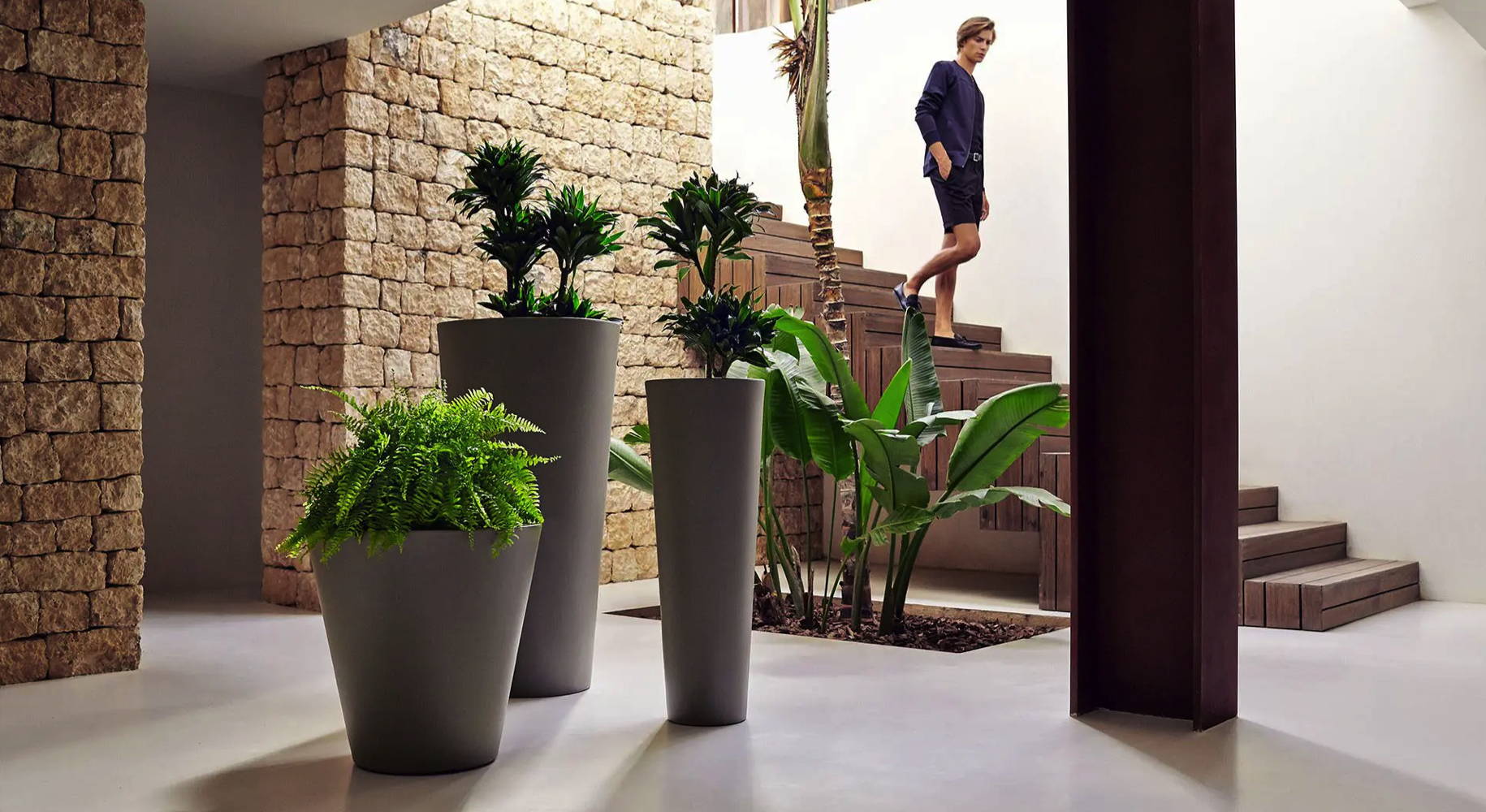 Studio Planters by Vondom | In-Store Only
Contrary to polite opinion, size matters — especially outdoors! If you're planning on sunbathing outside this summer, consider investing in a high-back armchair or lounger. Not only will it create a dramatic design statement but it'll also provide shade and privacy as needed. Another option is the uniquely beautiful Shade of Venice Collection by Saba Italia. Riffing on the idea of Venetian blinds, it comprises 4 beautiful outdoor shades, each inspired by the colours and culture of the city's neighbouring islands.
This SS20, garden art can be found in the form of sculptural styles and accessories. In the great outdoors, pedestal dining tables appear majestic and stoic, while maintaining the drama one has come to expect from the dining room focal point.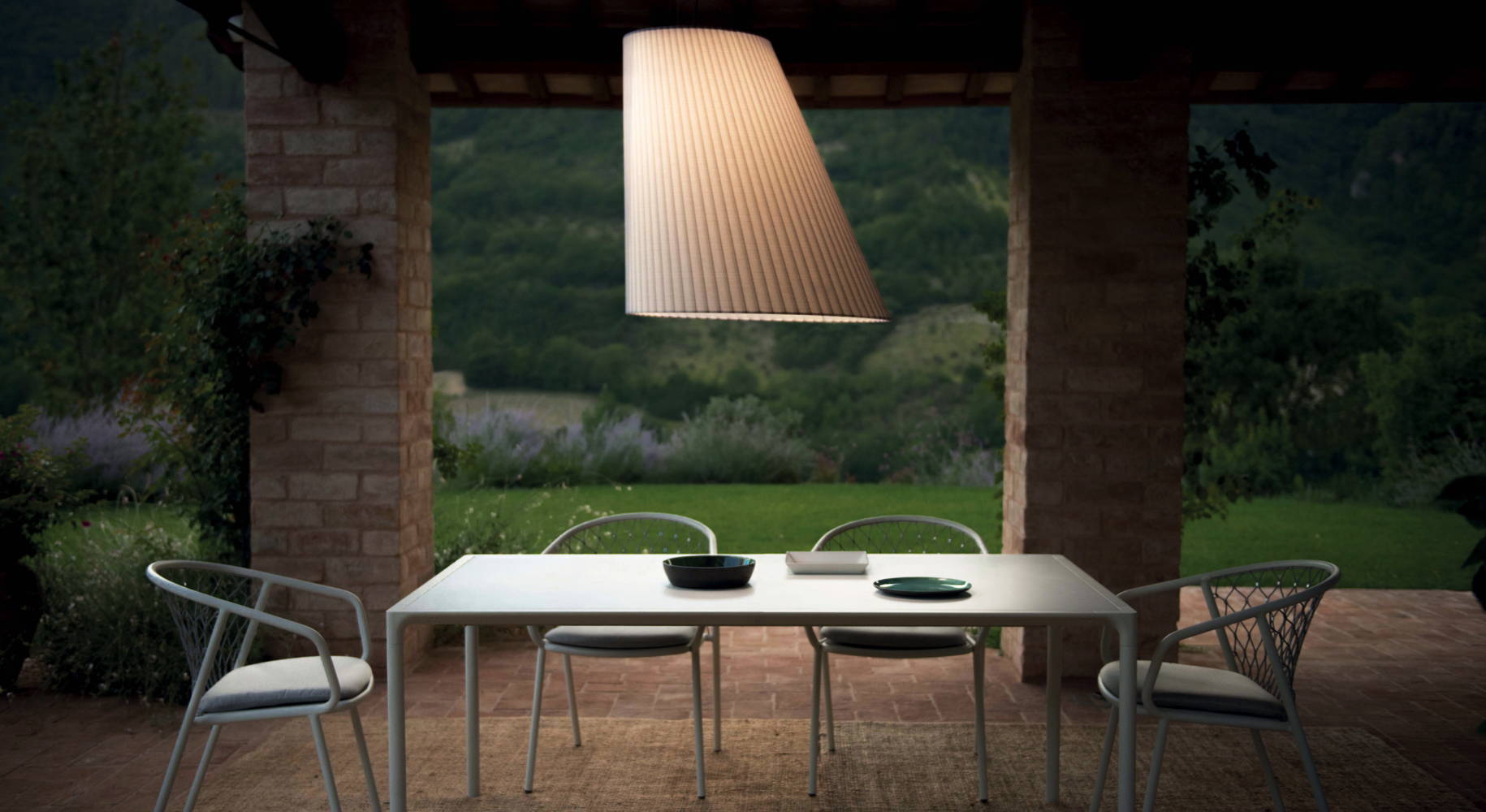 Cone Collection by Emu | In-store only
Another key story this year is lighting. From stylish floor lamps to delicate pendants, designers are going beyond the usual portable lanterns to create a complete day-to-night atmosphere. Look out for outdoor versions of some of Flos and Foscarini's bestselling floor lamps as well as the host of novelties from Danish brand, Louis Poulsen.
For a truly blissful outdoor space, nothing beats the romance of a statement garden swing. Cuddle up with a loved one or go it alone with a great book and glass of wine. For in the words of the Queen of Jazz, Ella Fitzgerald, it's summertime and the livin' is easy.
One of the greatest joys of British summertime are the long days and lazy nights. However, they wouldn't be half as delightful without friends and family to share them with. Our beautiful alfresco kitchens and fire pits will help you rediscover the joy of outdoor entertaining, through simple, high-performance designs. Build your own outdoor kitchen with Roshults or keep things rustic with a Deco Fire Bowl from Gloster. This summer, it's up to you.
Need a little help planning your outdoor space? Be sure to get in touch with one of our friendly design team for a free consultation. Don't forget you can also schedule virtual tours of our 25,000 sq ft luxury showroom to find out which of our outdoor collections are in-stock and ready to ship.
Shop statement garden styles online