Autumn Interior Colour Trends 22
As autumn gets into full swing, the colours we're pulled towards to build ourselves habitats that make us feel safe, cocooned and calm echo what we can see on the outside (in keeping with the vogue for the all-natural), with a luxe twist.
With the countdown towards winter marching on, everything seems a bit more difficult. Getting used to, again, the darkness, the drizzle and the dropping temperatures. Let your home shoulder some of the wish-it-was-warmer burden and embrace what the season is offering – a palette of exquisitely rich indulgence, which brings glorious visual warmth to even the frostiest of days.
Sometimes it's hard to really appreciate the beauty of autumn as the reality that summer's gone sinks in. The glory of changing leaves on trees appreciated only for fleeting moments, curtains drawn across intense night skies, the odd splash of sunlight rushed past in a hurry to seek shelter. These dark, rustic shades may seem a little glum when glanced at, but complied into an interiors scheme the result is utterly sumptuous.
From the spicy paprika, chilli and cinnamon tones speckled across exhibitions at this year's directional Salone del Mobile furniture fair, to the reds making their way into the spotlight balanced by flashes of deepest blue, green and golden ochres, these colours are the furniture equivalent of a warming mug of chocolate. Rich, luxurious, and just want you need after a wrapped-in-a-scarf walk, cold commute or snow-tipped trip.
Translating these autumnal hues into something you want to invite indoors is all about materials. This season, we're looking to the 1970s for inspiration as we are (re)teaming autumn's lush colouring with similarly luscious finishes – think lashings of velvet for upholstery, and high-shine for hard pieces, the overtly decadent feel balanced by the organic, warm tones. In our collection of designer sofas and modern chairs, the combination of earthy, natural shades and tactile fabrics says two things: dive right in and bring a blanket, while glossy tables, contemporary storage pieces and statement lights nod to alluring retro 70s glam.
As standalone pieces, the burgundy, red and ochre designs make a bold statement. Sensual. Opulent. Hot hot hot. Place them in pairs and larger groups, and soon you'll forget that such seasonal photogenic beauty comes with a fall in temperatures – you won't even mind. Upholstered designs wrap around you, ready to share their anti-winter cosiness, while full on gloss reflects light around the room, adding a flash of energy to the space and reminding us it is ok to venture out. But definitely come back in here soon.
Semi Pendant by Gubi
Channelling 70s vibes of high-shine surfaces in earthy, organic shades, the Semi Pendant lamp by Bonderup & Thorup is relaunched in the subtly striking shades of Roasted Pumpkin, Fennel Seed, and Dark Cocoa.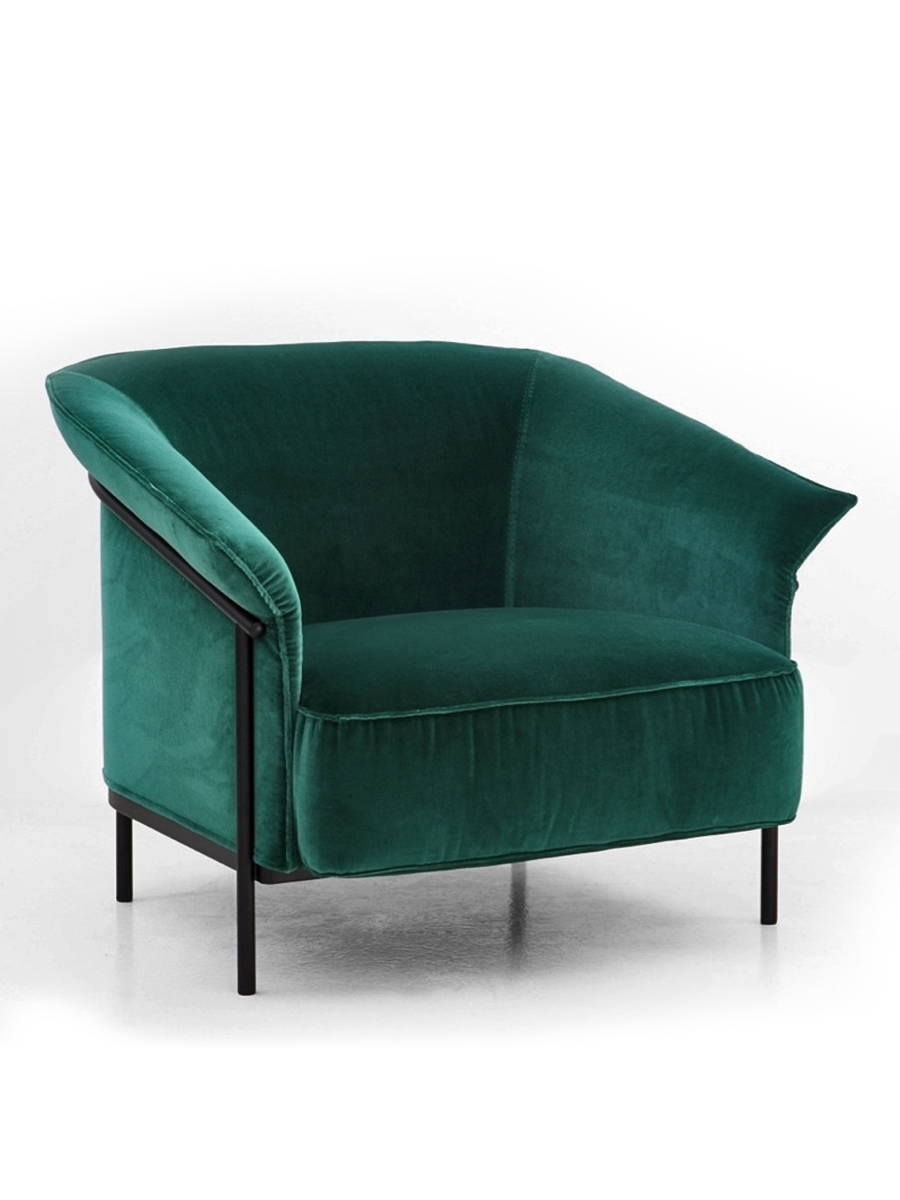 Kite Armchair by Porro
Intensely rich in colour, the Kite Armchair by GamFratesi folds into itself ready to envelop the sitter, the turned-up armrests hinting at the collar of a trench coat and long, brisk strolls.
Allure 'O Dining Table by B&B Italia
Drenched in a glamourous glossy finish, the Allure 'O Dining Table by Monica Armani is deliciously enticing, its spicy ginger finish speaking of limited-edition lattes and warm, hearty meals.
Panoramic Sofa by Knoll
Gently asymmetric, the Panoramic sofa by Piero Lissoni is presented in a deep shade straddling blue and navy, reminding us of tumultuous skies and darkening evenings.