Say Hello To The World's Most Creative Families
They are the closest thing design has to royalty: a handful of enigmatic families whose duty it is to imagine a more beautiful, welcoming world.
In choosing familial ties over corporate ones, they are free to move in any direction they please. And yet such freedom isn't without its tensions. Each clan must regularly shepherd aesthetes to new sartorial shores. All while making sure that the flame of tradition doesn't flicker out.
Ahead of the new season of style, we caught up with four of design's first families, to find out how they balance work, relationships and the responsibility of creating the future.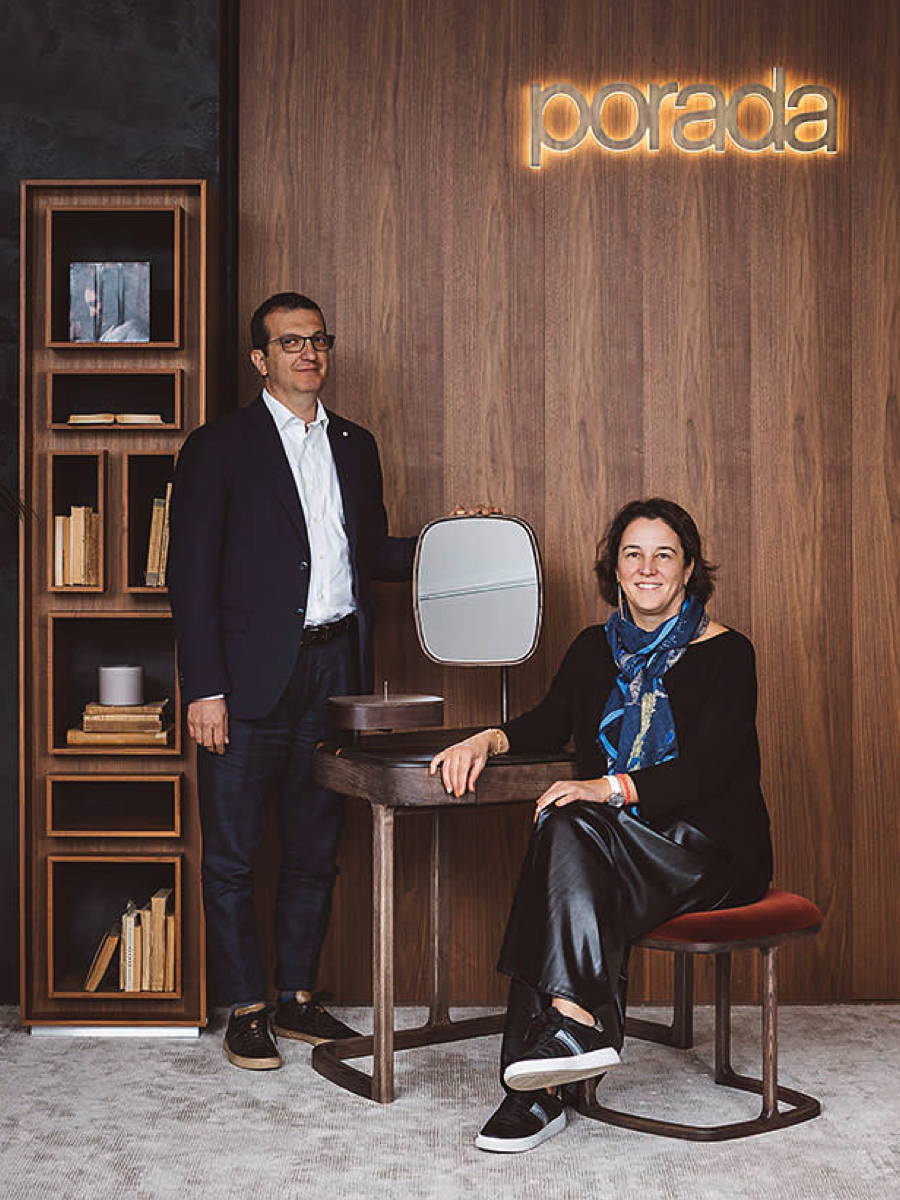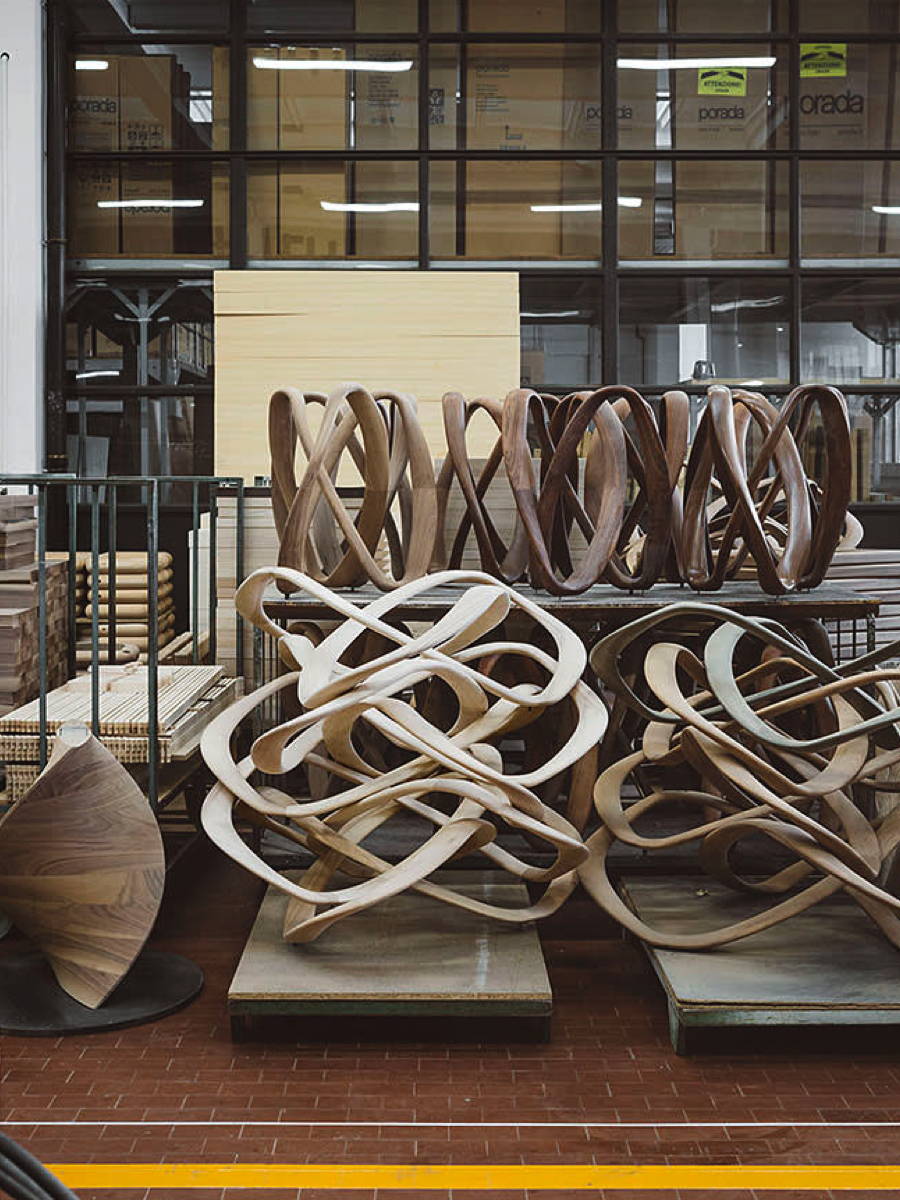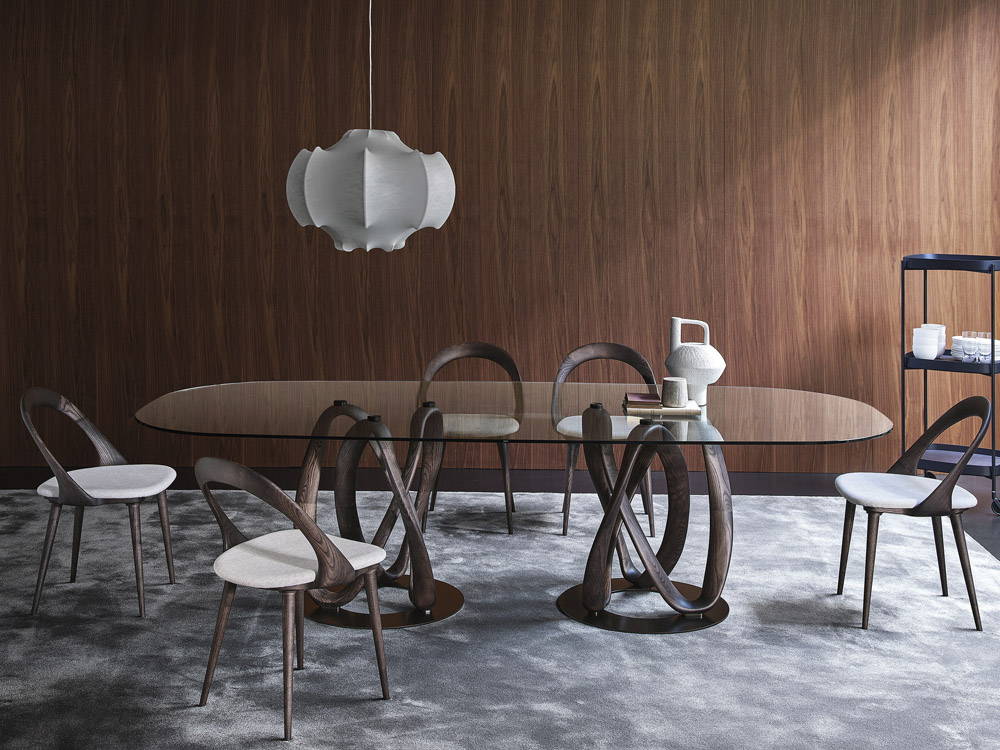 "At Porada, we grew up surrounded by dust. With wooden chips in our hands. And the beauty of design in our eyes," says Sara Allievi, co-director of Porada and granddaughter of founder, Luigi.
"As such, we have a double inheritance," she explains.
"The deepest family legacy is the love for our work: knowing quality always comes first, investing and risking to improve day after day.
"And yet no less important is the inheritance we get from Brianza, in Northern Italy, where furniture manufacturing is pure art. Highly-skilled artisans that no school in the world could train are part of the secret of our success."
---
"We grew up surrounded by dust. With wooden chips in our hands. And the beauty of design in our eyes."
---
Home has taken on a special importance over the last two years. Has it changed the way you design at all?
"The pandemic has had many effects. Perhaps the most important was that it gave the house its central stage back. It was not much of a surprise for us — we who have always celebrated its importance and valued it as the expression of those who live there."
"I guess the biggest change had more to do with the attitude and ability of the whole industry to reinvent and adjust itself to the challenges of this unusual moment. Even without being able to attend furniture fairs or to travel, we have managed to launch two new collections. The concept behind them pays special attention to the new ways of home living, designing multi-functional pieces to fit houses that have recently become offices, too."
"One of the most important characteristics of family driven companies is that we think in very long terms," explains Leo Lubke, owner and heir to the German design house, COR.
"It's not quick success which is of interest but the development of special values which make the world (and our beloved company) a better place to be."
At COR, this includes creating designs that speak to the Zeitgeist while upholding exacting standards of craft and sustainability.
---
"Nothing stays as it is…you have to transform your company continuously, all without losing your roots."
---
The secret so far has been to lean into versatility. All of COR's upholstery is "married" to the channel beading — a step which simplifies the process of updating the covers later in life. They also take modularity seriously, developing versatile, shapeshifting designs that can flit between lounging, resting and working functions.
Where does tradition fit into all this, we wonder?
"When it comes to tradition, I'm the guardian of the grail!" laughs Lubke. "I admit, that sounds a bit twee, but it is very important to know where you come from and what the basic idea was when the company was established."
"Even more important, of course, is to lead the brand into the future. Nothing stays as it is. That means you have to transform your company continuously to the demands of our fast-changing times — all without losing your roots."
"Sometimes that can be a balancing act, but in most cases the knowledge of tradition leads you automatically."
"We have Mediterranean roots and this way of life informs everything we do," explains Alejandra Gandia-Blasco, Creative Director at Gandia Blasco and sister-brand Diabla.
"As a family, our passion is to live the outdoors and to enjoy all the hours of the day. All our outdoor collections consequently have very clear lines and go beyond what we think of as mere decoration."
"Thanks to their modular nature, they can be used to create new spaces and architectures, sharing the principles of Iberian life to those who might only come in contact with it on holiday."
---
"Our colours are the blue of the sky and sea, underwritten by the brilliant white of Mediterranean architecture."
---
How are the concepts of family and luxury defined at Gandia Blasco?
"Luxury for us is synonymous with elegance and sobriety, of living a healthy life connected to nature and the outdoors."
"Family is about unity and support — being there in good times and bad. I also see the family structure as an essential component in helping you make your own choices. Affording loved ones the freedom to experiment or get lost is always something I've appreciated."
Family as a propelling force is a perspective that's also shared by Antoine & Pierre Roset — the fifth generation to work within the iconic French company.
"We try to be serious," says Pierre, "and do what my father did with us."
"At the end of my studies, I was 24 and general manager of the company. My father was very open to young people, he trusted my brother and I very much, and we had the freedom to undertake what we wanted from a very young age."
What do you hope your legacy will be at Ligne Roset?
"In 2004, we insisted on opening a company day care to support families at the Briord headquarters. We also shifted the focus towards cleaner components such as solvent free glues while delving into greater environmental and sustainable practices."
"Each era poses its own unique challenges. And yet making progress is in the company's DNA. 'Ose' is the French verb to dare, and if you look closely, you'll find it in our surname," Antoine jokes.
"Edra was first presented in 1987 at the Galleria Marconi in Milan," recalls Monica Mazzei.
"Beyond the family relationships, what counts for me in the management of the company is the extreme commitment of everyone, each for their role.
"I give a lot to my company and I demand a lot. Many employees and collaborators have been with us since the beginning and the relationship with them is extraordinary; there are immediate understandings, those in which a glance is enough to understand each other."
If you could pass on one bit of advice to the next generation of artists, designers & creators, what would it be?
"I like to use the word "design" less and less. The word design is too inflated. Nowadays, everything is called design. I believe that it is necessary to rediscover the qualitative values, not so much referring to "stylism", but rather to the deep qualities that define a project."
"For me, the idea has always been to achieve the highest, superlative quality. And this would also be my advice for the upcoming generations of creators, too."